Expertly mixing vintage finds with her own line of artisanal furnishings, Elizabeth Ingram's interior design style is glamourous, unique, and timeless. Perhaps best-known for her high-profile restaurant projects—such as State of Grace in Houston, Texas, and the recently opened Golden Eagle in Atlanta—her residential interiors deserve just as much attention.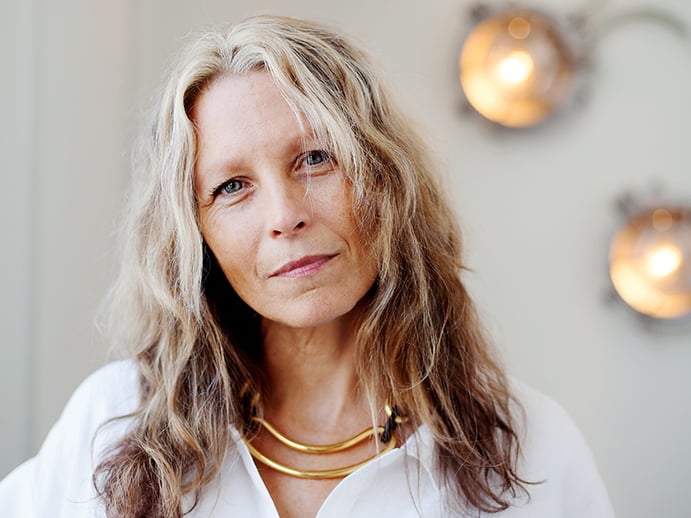 What are the main differences and considerations to be made between your commercial and residential projects?
Commercial projects tend to be more dramatic, like theater set design, while residential projects tend to be "quieter." I've done some pretty elaborate residences, too, but residences to me are safe havens, and so typically have fewer grand gestures.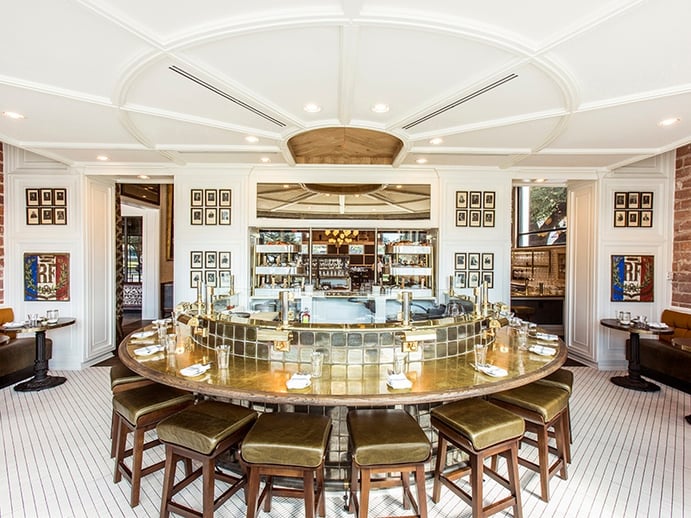 How do you approach a new project with a residential client?
I always ask residential clients whether they collect anything noteworthy. Unlike the public spaces I have worked on, I see residential projects as a way to tell the client's story. It's my hope that each home is as unique as the client.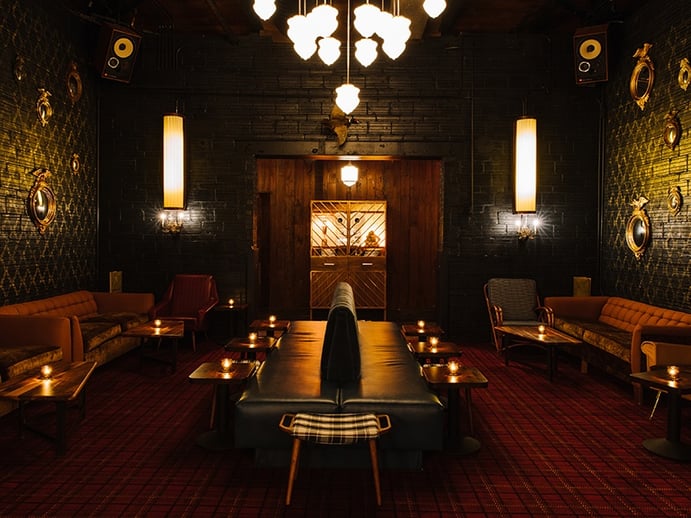 Why did you choose interior design?
After studying fine arts and art history at Vanderbilt University in Nashville, Tennessee, I realized that interior design was a form of installation art and place making, so it seemed like a natural progression.
I see residential projects as a way to tell the client's story
How would you describe your design style?
The spaces I create are often described as both masculine yet feminine, which I hope strikes a nice balance. I think it's important for public spaces to be approachable. Although I'm not comfortable with saying I work in one genre, I would say there is often a vintage element incorporated into my design. Sometimes these pieces can be made even more interesting by clashing styles and materials. I like to add visual and tactile texture to pieces.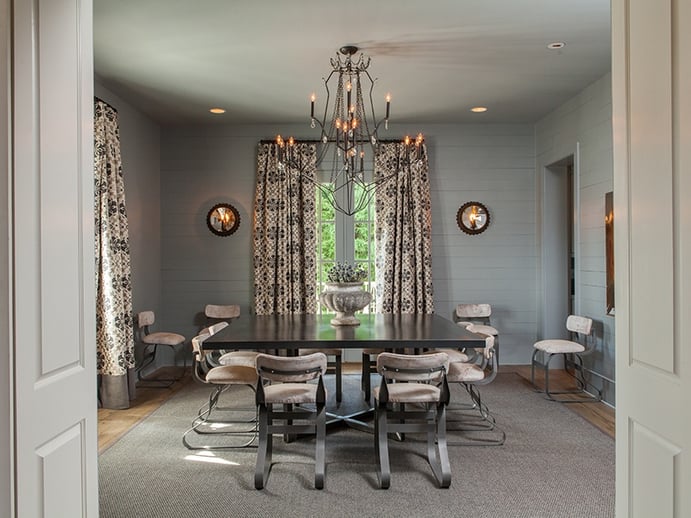 Tell us about your new furniture line…
This was born out of some great relationships forged while doing custom work for commercial and residential projects. I work with a private label upholstery person in Los Angeles, as well as a couple of metal and wood workshops in Atlanta, and a glass blower, who is also based in Atlanta.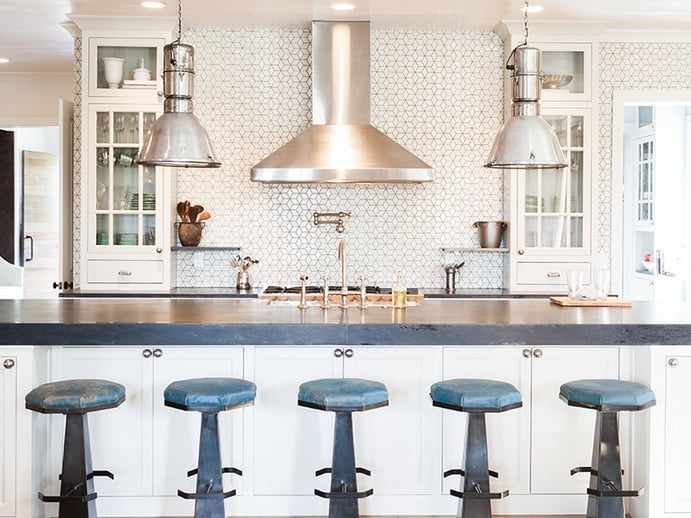 I knew that I couldn't compete with major furniture companies, so my pieces focus more on sculptural elements and high-quality construction. The brass is hand-burnished, concrete forms are hand poured, and the upholstery is all eight-way hand-tied. And every piece is made in the United States. At this point my collection is available at elizabethingram.com and Dixon Rye in Atlanta.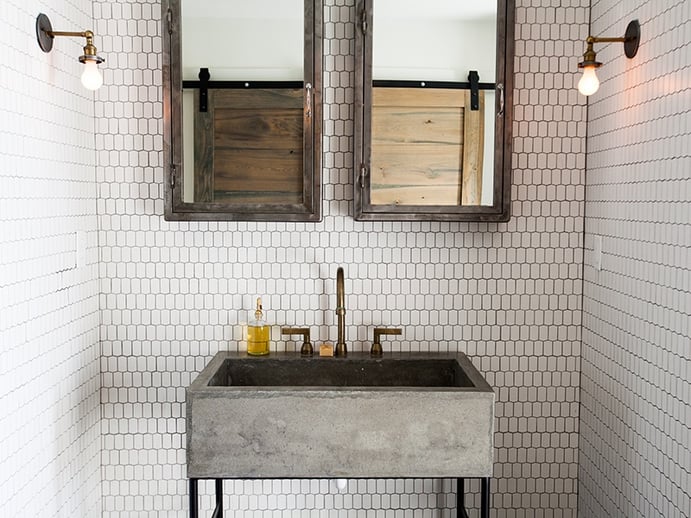 Also, all of my pieces are highly customizable; the idea being that I can provide designers with pieces that work in a variety of spaces and for different clients. As an example, the brass in the coffee table can be swapped out for zinc or steel, the concrete can be gray, black, or white, and the concrete base can be poured at almost any height to create a coffee or a dining table.
I can provide designers with pieces that work in a variety of spaces and for different clients
Where do you seek inspiration day to day?
Honestly, the saying "there is nothing new under the sun" is very truthful to me. I take inspiration from all aspects, genres, and types of art and design, mostly historical, and then I try to twist it a bit. Also, as a paddle boarder, any time on the water "feeds my head," as it were.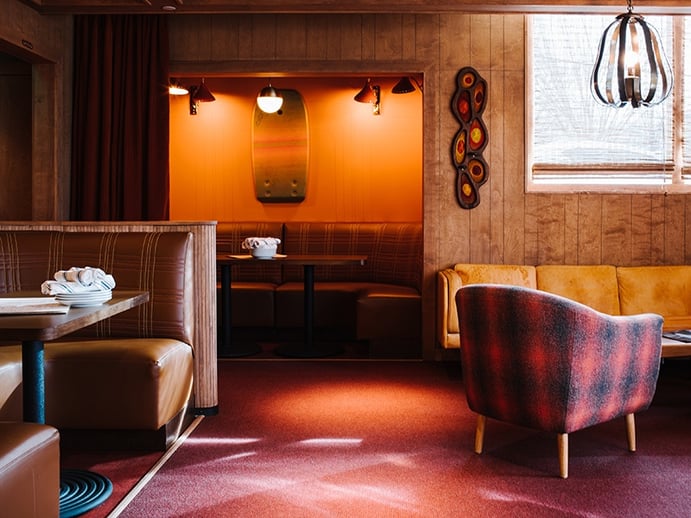 Your interiors often mix modern pieces with vintage finds. Where do you find these vintage items?
I have my secret sources which I cannot divulge. But in a general sense, I have found some great things on 1stdibs, at BoBo Intriguing Objects in Atlanta, and at the Round Top antiques fair in Texas.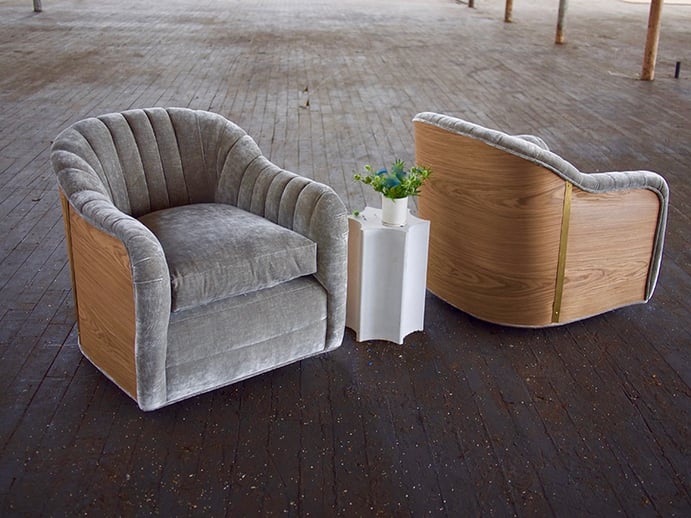 You often hint at the history of a location in your projects, for example adding plantation-style wooden boards on the inside of a new-build home. What informs these choices?
I travel a lot, and if I can, I go to the source for inspiration. Other than that, films are a great inspiration, and I also have a fairly extensive library of reference books.