From performance-related accessories for cycling fanatics to a designer basket (with bike attached), the world of cycling takes quality, style, and heritage very seriously indeed. Luxury Defined presents some of the finest examples of equipment that will enhance the experience for the dedicated rider, speed the commuter to work, or add a little luxury for those who cycle simply for the pleasure of it.
1. Moynat Malle Bicyclette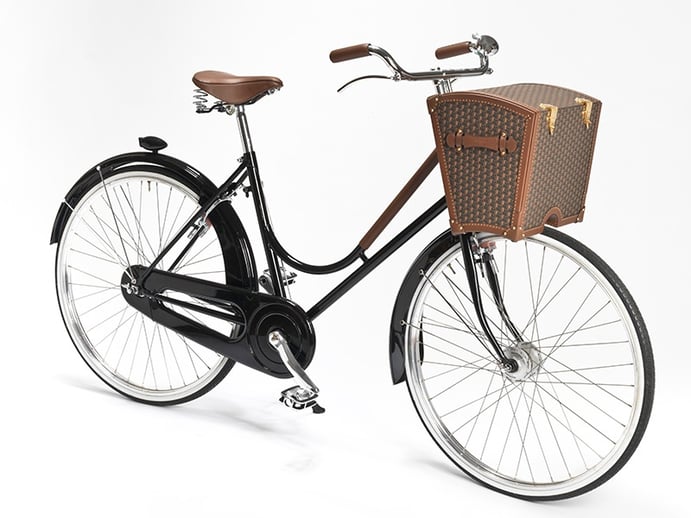 The ultimate—and surely the prettiest—"bicycle with a basket on the front," the Malle Bicyclette is made for summer picnics. Manufactured by Moynat, a Parisian maker of trunks and handbags that has been producing its exclusive range of luggage since 1849, the Bicyclette is designed in Italy by specialist bike builders Abici Italia. The vintage-style bike has a step-through frame and a traditional—and very comfortable—Brooks England saddle. The exquisite trunk is stocked with ceramic plates, silverware, and napkins, and has internal compartments for storage, while the front panel opens out to form a small table. The triple-curved bottom of the trunk perfectly cradles the front wheel. In short, it is the epitome of style and glamour.
2. Hummingbird foldable bike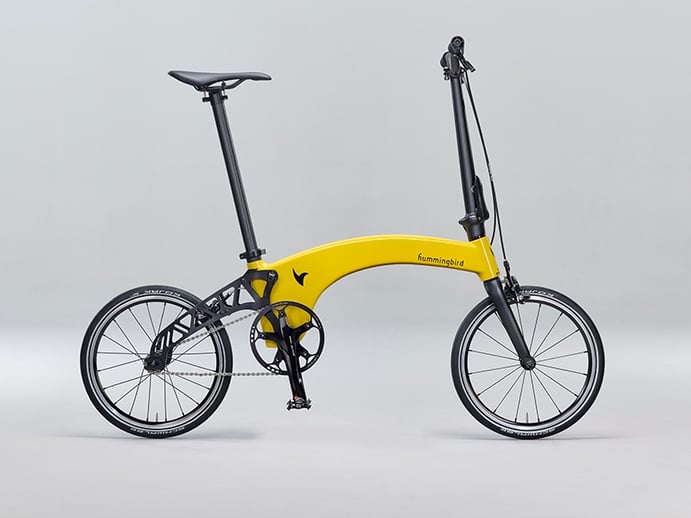 Made from carbon fiber and weighing in at just over 15 pounds, the Hummingbird is said to be the world's lightest folding bicycle. It also features a simple three-step system that allows it to fold down in just five seconds. Designed and manufactured in the United Kingdom, this commuter's dream combines traditional techniques with cutting-edge technology: motorsport engineers Prodrive manufacture the carbon frame and key components. The bike's monocoque-frame construction and unique folding mechanism make the Hummingbird robust, comfortable, and speedy, while the small, high-performance wheels allow for faster acceleration and responsive steering—all while looking smart.
3. PG Bugatti bike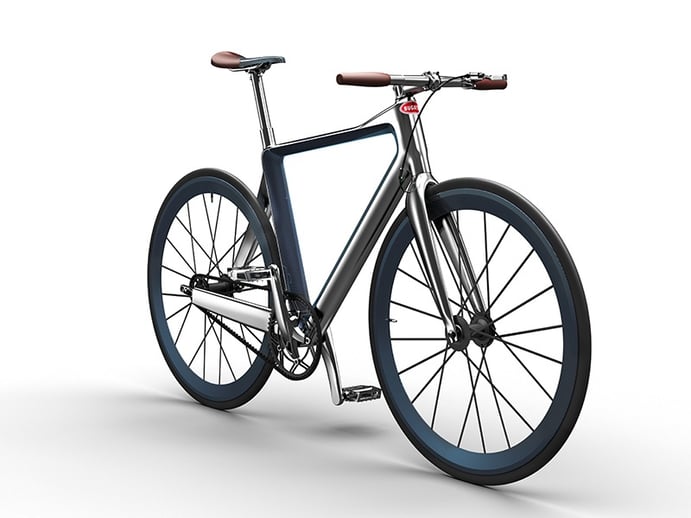 Weighing just 11 pounds, the PG Bugatti claims to be the lightest special urban bike in the world. A collaboration between German bike specialist PG and France-based Bugatti, the bike is more than 95% carbon fiber, and each component is handcrafted using methods found in the motorsport industry in order to guarantee the lightest weight yet the highest rigidity. Individually tailored with special paints, carbon in various colors, and luxury leather options—supercar customers of Bugatti can even have their bike color matched to their car—this is a highly customizable piece of equipment.
4. Mavic Comete Ultimate shoe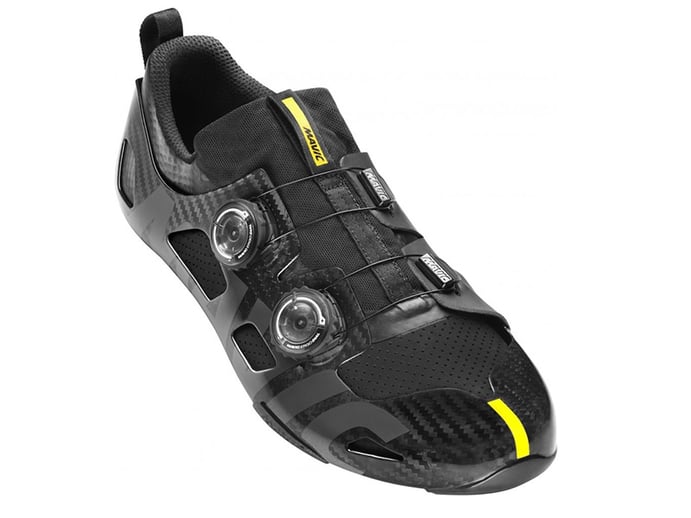 The cycling shoe is the point where rider and bicycle meet, and is key to the transfer of power between the two. The Comete Ultimate shoe promises the best possible power transfer and closest connection with the bike. The groundbreaking carbon shell helps deliver consistent power throughout each pedal rotation and efficiently transmits all of the rider's energy to the bike. Adjustable to the closest millimeter via two Mavic Ergo Dials, the shoe also features soft internal fabric on the top and a high-quality insole to ensure comfort. Finally, a smart-release function makes the shoe quick and easy to remove once you've crossed the finish line.
5. Tag Heuer Carrera watch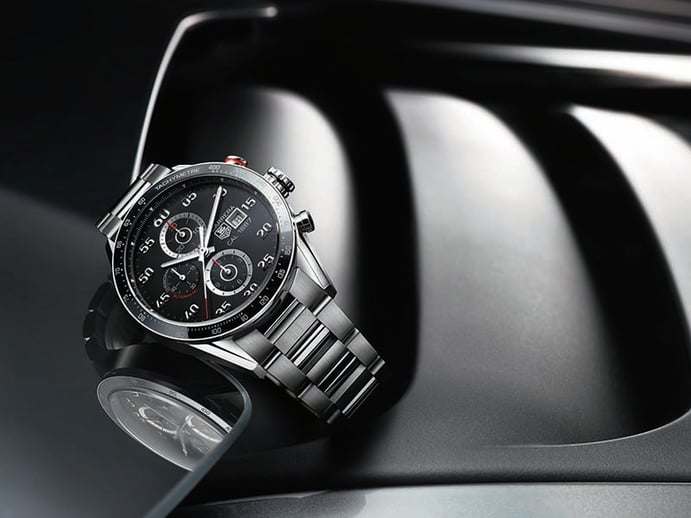 Tag Heuer enjoys a highly successful partnership with the BMC Racing Team, which has gained fame thanks to victories in classics as well as multiple-stage races. The Tag Heuer Carrera watch is a classic yet contemporary sports watch designed with a focus on style, performance, and durability. The movement is the Swiss-made Tag Heuer Calibre 1887, while the strap is fine-brushed and polished steel that has been tested to ensure it will not wear over time. The easy-to-read dial features three original counters for seconds, minutes, and hours, plus a date window. It's encased inside a curved sapphire glass that is double anti-reflective, water resistant up to 100 meters, and scratch-resistant.
6. Brooks England B33 Black Copper Limited Edition Saddle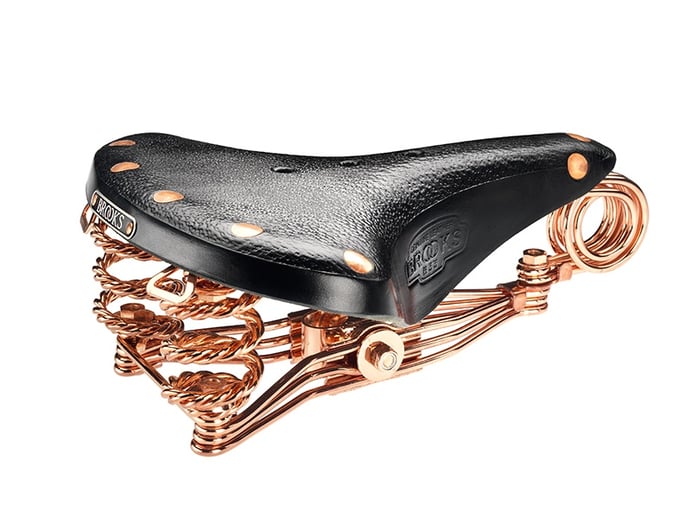 The first Brooks saddle was patented in the 19th century when, upon the death of his horse, leather harness manufacturer J.B. Brooks tried a bicycle but found the saddle excruciating and decided to design his own. The brand has since become synonymous with quality bike seats, in addition to producing traditional saddlebags and accessories. To celebrate its 150th anniversary, Brooks England created a limited-edition recreation of its iconic B33 saddle complete with a resplendent copper frame, hand-hammered copper rivets, and black leather. If you prefer cleaner lines, the B15 Swallow is a faithful reproduction of the company's original saddle, created in 1937, and comes in black vegetable-tanned leather with titanium or chrome rails.
7. Rapha Pro Team Shadow Bib Shorts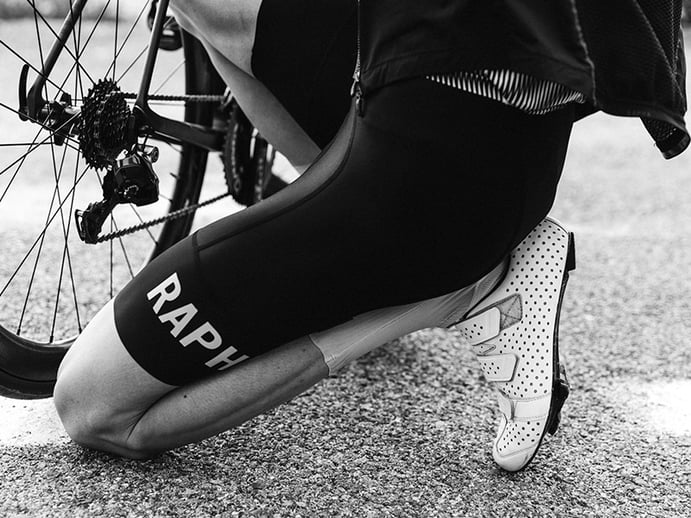 Founded in London in 2004, Rapha has a reputation worldwide for high-quality and stylish performance-related cycling wear and accessories, as well as a network of Clubhouses around the world that enable its customers to immerse themselves in the culture of road cycling. When it comes to training and racing, comfort—whatever the weather throws at you—is key to achieving the best possible performance, so Rapha collaborated with Team Sky to develop the Pro Team Shadow range. The fabric on its bib shorts is breathable to dissipate body heat yet has a water-repellent "hydrophobic" finish that causes rain to simply roll off. Team Sky raced in this kit from 2015 to great effect, especially during the notoriously inclement Belgian classics.