Is it a place in France? A wine you'd like to know more about, and drink more of? Or a rich, deep shade of red? It is all of these and more, as our travel guide to Burgundy—and Burgundy wines—reveals...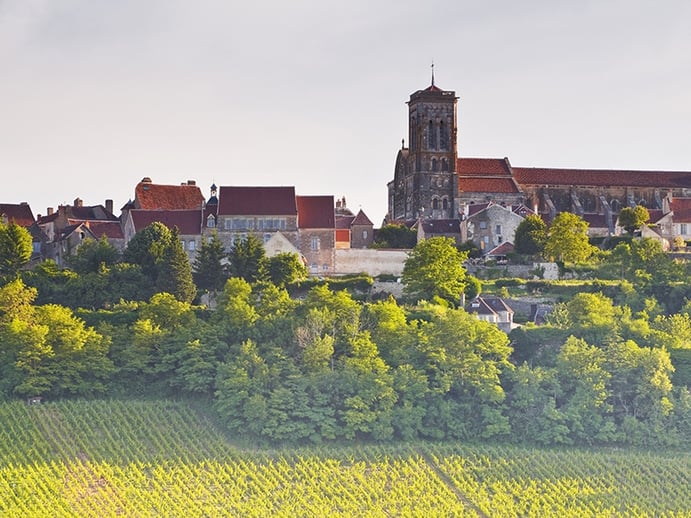 The region
This historical region in east-central France is world-famous for its Pinot Noir and Chardonnay grapes and, of course, its distinctive terroir that, perhaps more than any other viticultural region, profoundly influences the wines produced there. It's also home to grand châteaux and medieval abbeys, and is criss-crossed by a network of canals. Full of postcard-pretty, often fortified villages, Dijon, of mustard fame, is its capital. The name Burgundy is said to come from the Burgundians, people of East Germanic origin who moved westward during the late Roman period. Over the centuries, Burgundy has referred to many kingdoms and duchies spanning land from the Mediterranean to the Low Countries. Now, however, the name Burgundy refers specifically to the French political entity that forms part of the new administrative region of Bourgogne-Franche-Comté.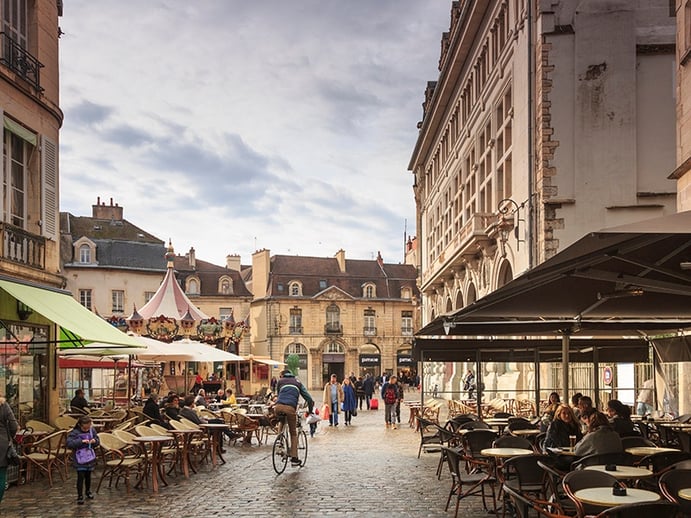 History aside, wining and dining are the region's big draw. As well as its eponymous reds, the region produces excellent whites in the form of Chablis and Chardonnay. It's also where beef bourguignon and coq au vin were born. And for those wondering about the origin of the color burgundy, it is indeed named after the rich red of that wine. The first recorded use of burgundy as a color name in English dates back to 1881.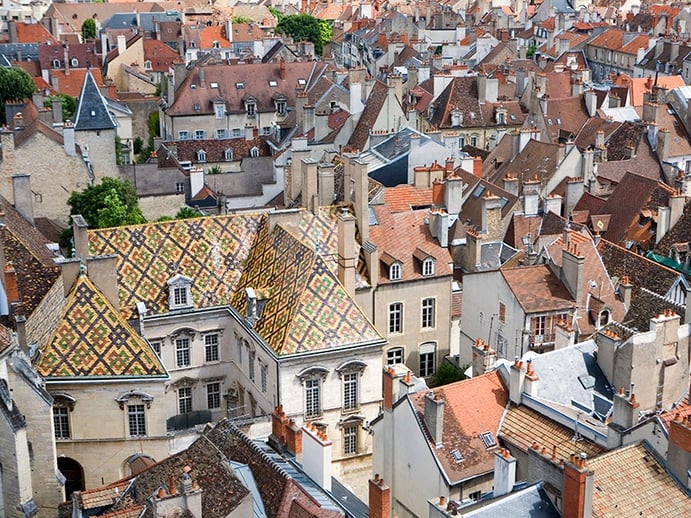 The sites
Dijon is one of Burgundy's biggest and liveliest towns, and its tourist highlights include people watching from the cafés of its pedestrianized streets, the gothic Cathédrale St-Bénigne de Dijon, built around 1300, and the peaceful Jardin Darcy. Among the many reasons to explore beyond the capital are Burgundy's pretty villages with their historic churches and castles, cobbled streets, and inviting restaurants and bars.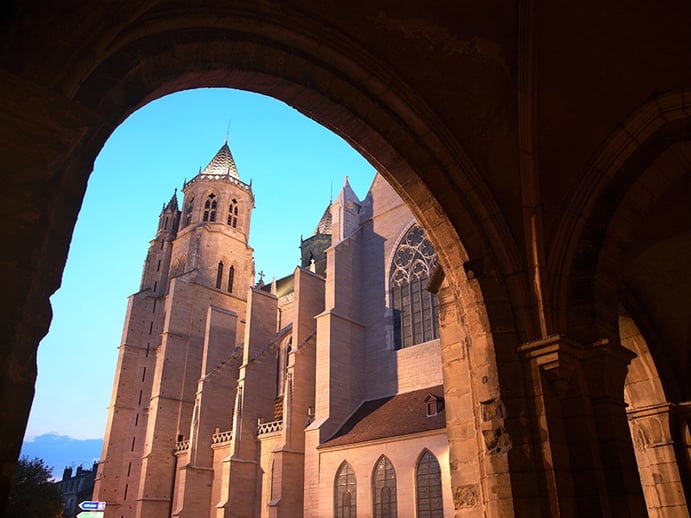 A perfect example is the charming village of Beaune. Compact and easy to explore on foot, it is home to the famous Hospices de Beaune (also known as Hôtel-Dieu de Beaune) museum. The gothic building, dating to the 15th century, is now home to many antiques and artworks, among them the Beaune Altarpiece by Rogier van der Weyden. The museum also holds a celebrated annual charity wine auction—run in conjunction with Christie's since 2005—where bottles regularly sell for well above commercial rates.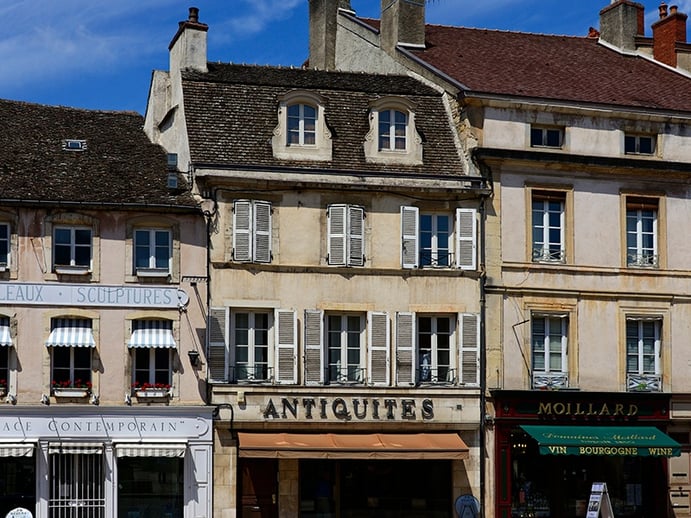 Once the center of Western Christendom, the hilltop village of Vézelay is a pleasant place to spend a day. Dating back to the 9th century, and home to the relics of Mary Magdalene, at Easter Vézelay is visited by thousands of pilgrims for whom the climb to the basilica—a UNESCO World Heritage Site—is almost a rite of passage. In August, the sound of classical music fills the air during the Rencontres Musicales de Vézelay festival.
Lovers of classic castles should pay a visit to Château de Cormatin, in southern Burgundy. A brilliant example of 17th-century French architecture, the château features a hall of mirrors, a 30-foot-wide staircase that climbs 65 feet, and a room decked out in lapis lazuli and gilt.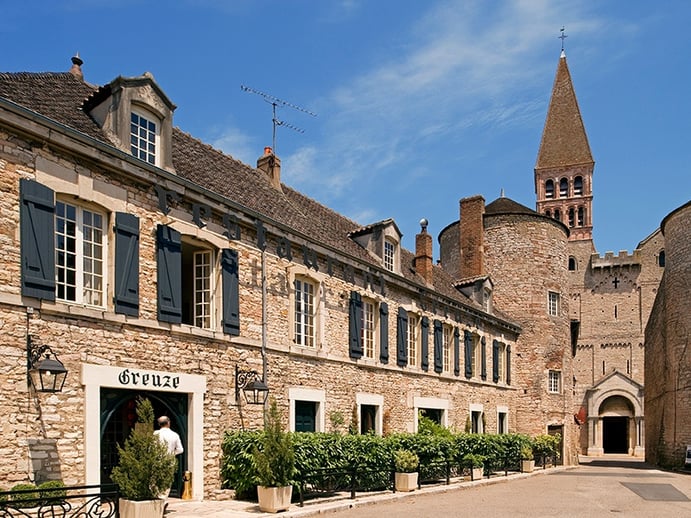 The flavors
Wherever you find yourself in Burgundy, you are never far from great food. Michelin-starred dining can be enjoyed at Restaurant Greuze, in the historic town of Tournus, and at Dijon's Pré aux Clercs, where acclaimed chef Alexis Billoux offers set menus for all appetites. You could also try an organized culinary tour of Burgundy, with a company such as Burgundy on a Plate. Among the food-related experiences the company offers are wine tastings, with or without truffle hunting, visits to cheese farms, and private cooking courses (in English).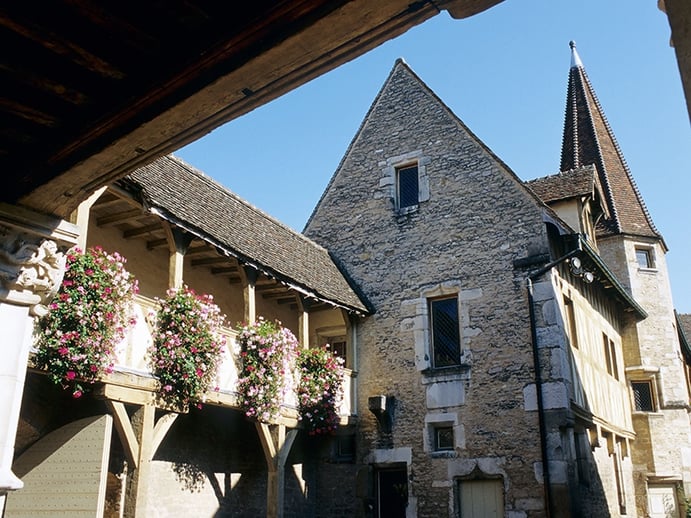 The wines
Of course, no visit to Burgundy would be complete without a visit to a local winemaker or two. Most hotels will be able to arrange vineyard visits and tastings, with plenty of opportunities to stock up on good vintages. You can also learn the history of wine making at Beaune's Musée du Vin de Bourgogne.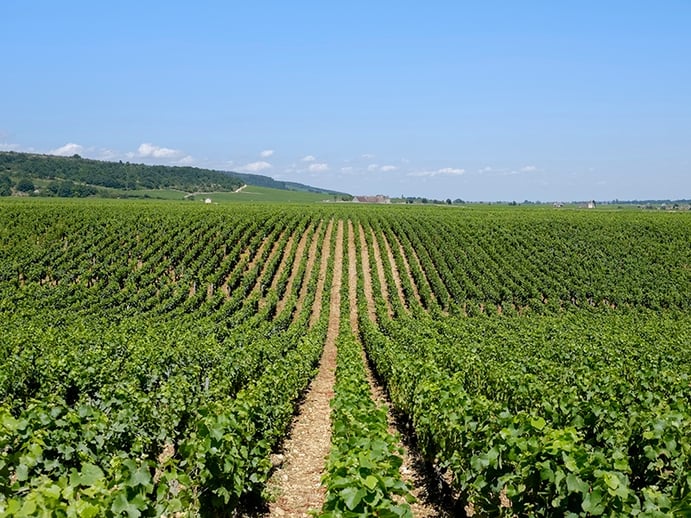 The fortunes of Burgundy wines have changed dramatically over recent years, as Chris Munro, head of Department, Wine, at Christie's London, observes. "I remember sitting down with colleagues, less than five or six years ago, and discussing the apparent inequality between the prices at auction for high-end Bordeaux and similar quality wines from Burgundy. Back then, of course, it was the Burgundy that was the apparent bargain. Now the wines of the Côtes Nuits and Beaune are the darlings of the saleroom."
Munro namechecks "stunning producers" Domaine de la Romanée-Conti, and the Domaines Leroy, Rousseau, and de Vogue for red, and Domaines Leflaive, Coche-Dury, and Guy Roulot for whites. Six bottles of Domaine Leroy's Musigny 1996 fetched $42,875 (against an estimate of $20,000-$30,000) at Christie's New York in June 2017, offering proof of Burgundy's rising star.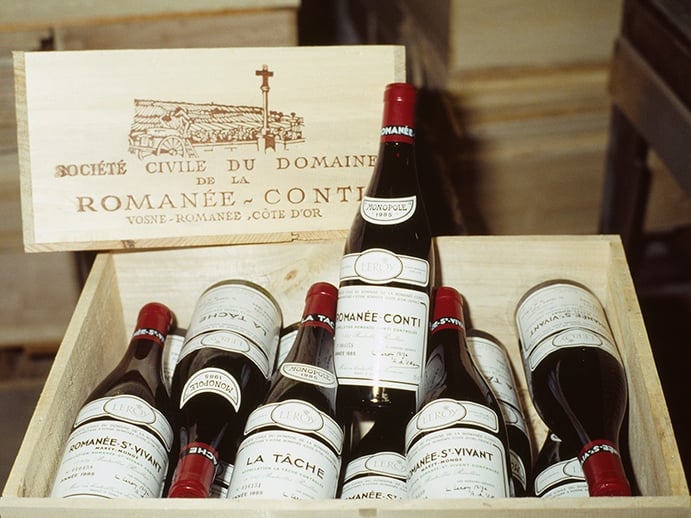 Among the younger generation of Burgundy winemakers putting the region on the map are Romaric Chavy, who took over the running of Domaine Chavy-Chouet after the death of his father, Hubert. The vineyard's Puligny-Montrachet Les Enseignères has been extremely well received and praised as "superb… with a classic bouquet of flowers, white peach, and struck match," by William Kelley in Robert Parker's Wine Advocate.
At Domaine Naudin-Ferrand, meanwhile, low-intervention winemaking is the order of the day. Here, Claire Naudin, one of founder Henri Naudin's three daughters, oversees production of the acclaimed Le Clou 34 and Hautes-Côtes de Nuits Myosotis Arvensis, whose "sensual perfume of rose and coriander beats any man-made fragrance," according to Noble Rot magazine.