Is there anything as glamorous as a summer trip to the city? To saunter lazily through the warm haze of a buzzing metropolis before escaping into the cooling confines of a gallery to gaze at art? This season, curators across the globe are showcasing their finest collections in cities awash with luxurious hotels. With many in walking distance of the gallery doors, there's never been a better time to book your cultural escape.
SYDNEY
Shangri-La Hotel // Art Gallery of NSW
The Shangri-La, whose rooms all boast stunning views of Sydney Harbour, is the ideal base from which to explore Matisse and the Moderns at the nearby Art Gallery of NSW (until October 25). Established in 1871, the Art Gallery of NSW houses one of the most beautiful collections of late nineteenth-century Australian art that was acquired largely from buying local contemporary paintings. This summer, you can appreciate the best of both hemispheres as Matisse's Jazz – arguably one of the most beloved paintings of the late 20th century – goes on display alongside works by other major European modernists, including Pablo Picasso's Nude in a Rocking Chair and Paul Cézanne's Banks of the Marne.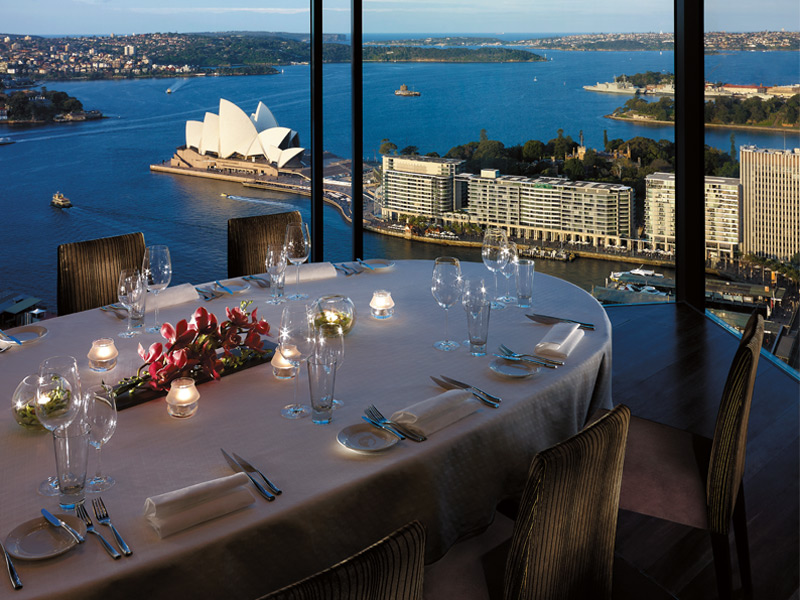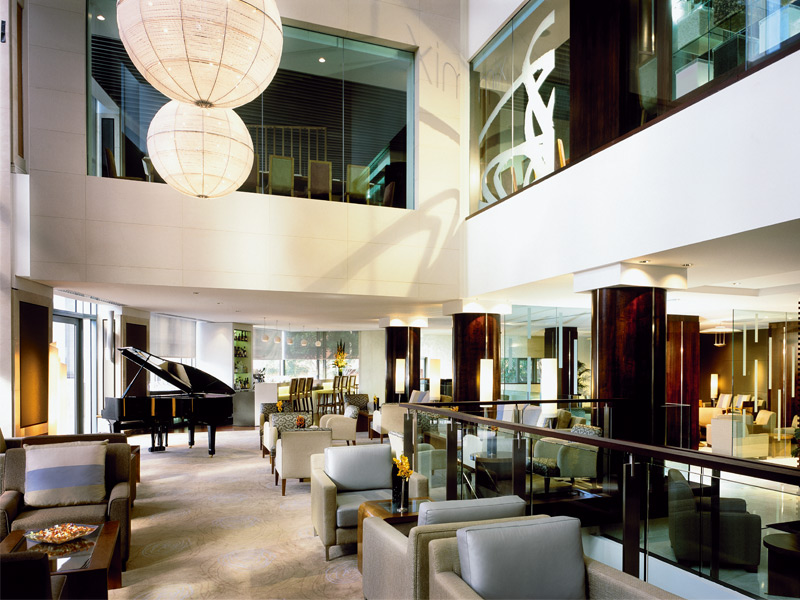 PARIS
Hotel La Trémoille // Musée d'Orsay
At Musée d'Orsay this summer (until September 13) Dolce Vita? From the Liberty to Italian Design (1900-1940) charts the establishment of a national decorative style during the period following unification. Around 100 works, displayed chronologically, reveal an era of significant creativity, starting with the "Liberty"-style designs by Carlo Bugatti, Eugenio Quarti, and Federico Tesio, through to Futurism, a return to Classicism, and the rationalist style that marked the advent of what we now know as modern design. It's Art Deco, however, that is the order of the day at Hotel La Trémoille. Just steps from the "Golden Triangle" of the Champs Elysées and Avenues Montaigne and George V, the 19th-century Haussmannian building boasts a grand sweeping staircase in its lobby, setting the tone for a luxurious stay. The hotel's 93 rooms and suites provide an elegant retreat in the heart of the city, while the residents' spa features a sauna and fitness center. And if your mood turns to food, the impressive Le Louis2 lounge and restaurant offers a creative menu worthy of a look-in by messieurs Michelin.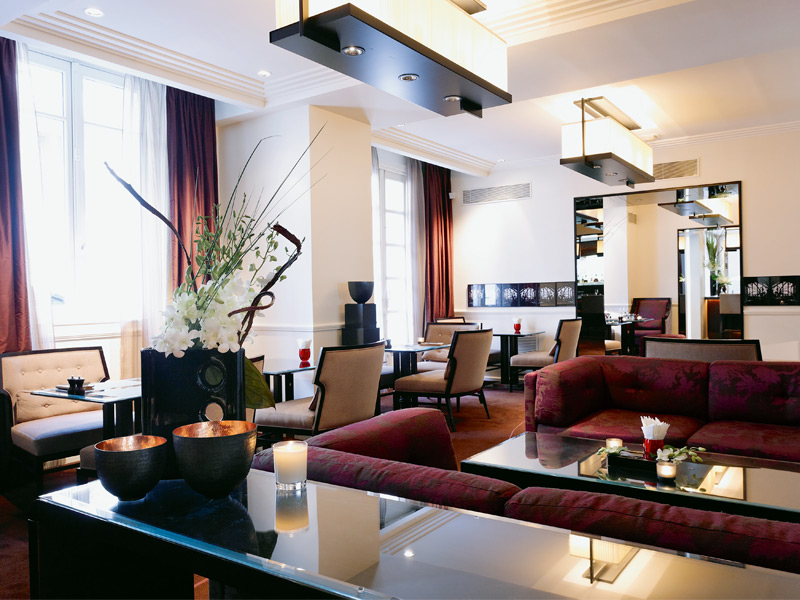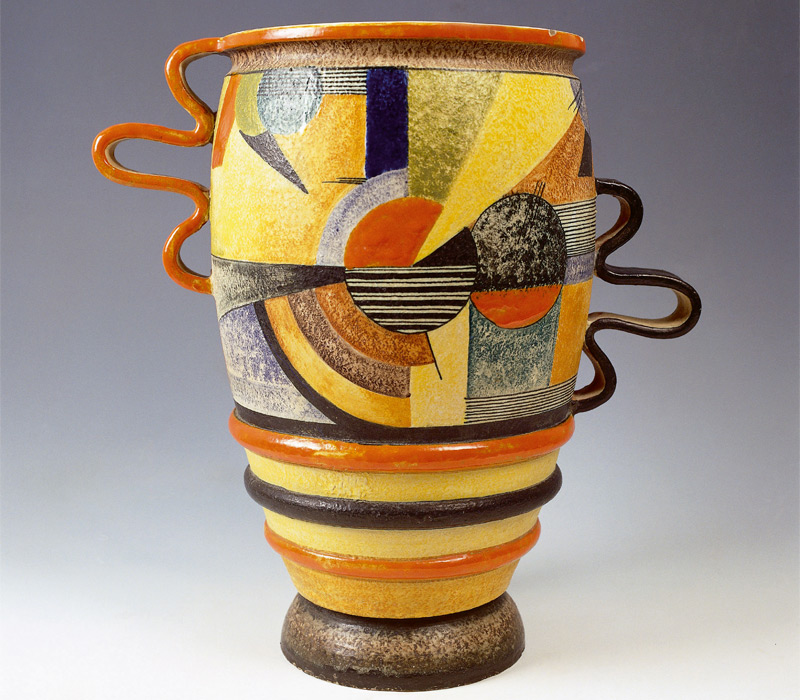 LOS ANGELES
Hotel Bel-Air // The Getty Center
An exhibition of Renaissance elegance like The Getty Center's Andrea del Sarto: The Renaissance Workshop in Action (June 23-September 13) demands to be paired with a hotel equally rich in history. May we suggest the Dorchester Collection's Hotel Bel-Air, popular with stars from Marilyn Monroe to Nicole Kidman.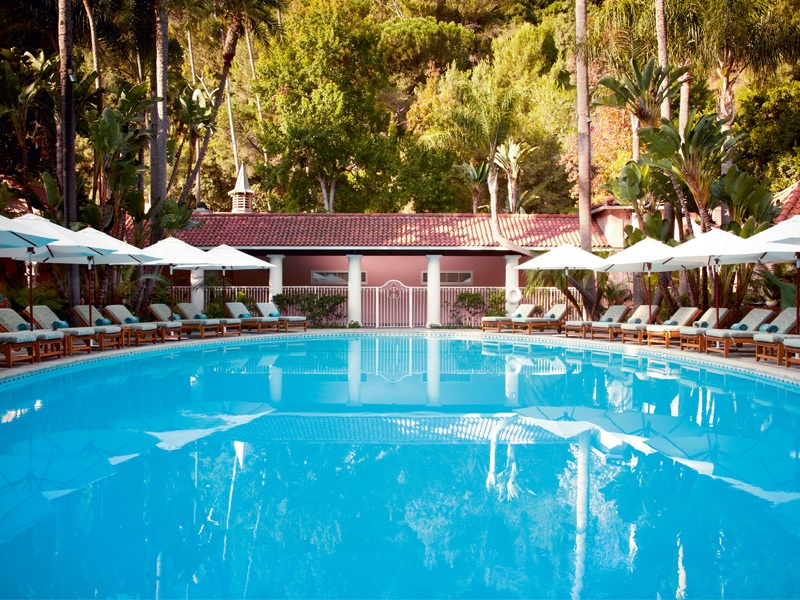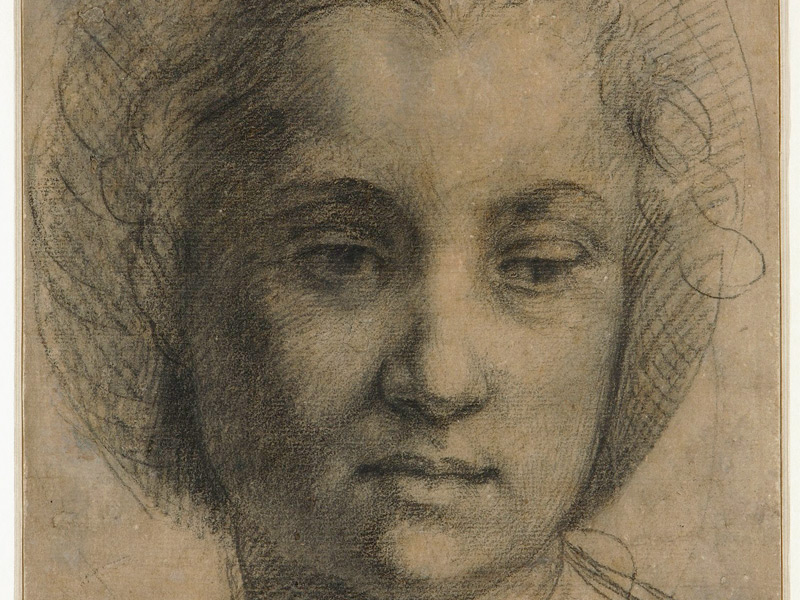 NEW YORK
Baccarat Hotel & Residences // Museum of Modern Art (MoMA)
Visitors to Yoko Ono's 1971 MoMA show arrived to find no evidence of her work, save for a note stating she had released flies on the museum grounds, and inviting the public to track them as they dispersed across the city. This year, visitors will be treated to a more concrete display, with 125 of her pieces featuring in Yoko Ono: One Woman Show, 1960-1971 (May 17-September 7). Guests staying at the Baccarat Hotel & Residences could easily make multiple visits to the exhibition, as its marbled lobby lies directly across the street from MoMA. Elegant and exclusive, every design detail is carefully considered, from the stylish monochrome bar to the chandelier-lit corridors.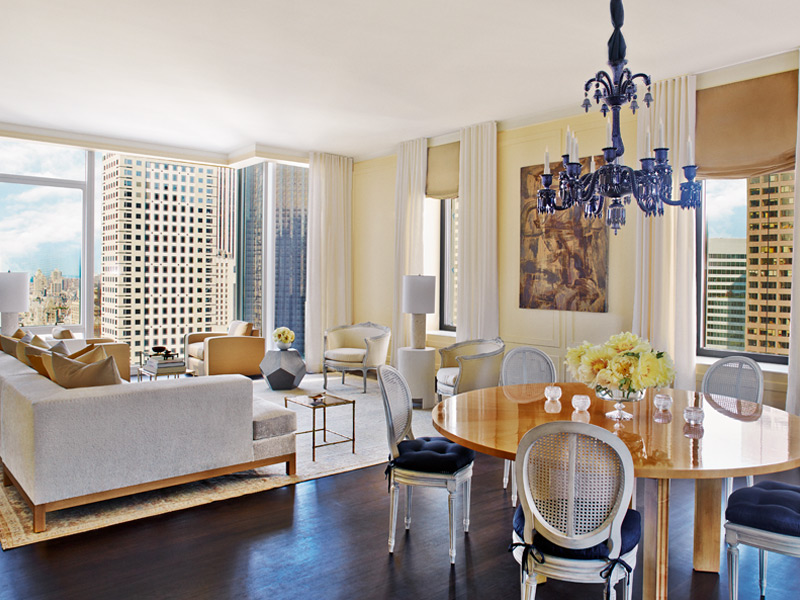 LONDON
The Goring // Serpentine Pavilion
When The Goring opened its doors in 1910, it was the first hotel in the world to feature an en suite bath in every one of its rooms. Fast-forward a century, and it's still a world leader in luxury accommodation – and the perfect place to stay on a cultural trip, located in the heart of Belgravia, with the Serpentine Galleries just a stroll away in Kensington Gardens. Both these iconic London landmarks are celebrating anniversaries this year: it's 105 years since The Goring opened its doors, and 15 years since the Serpentine's annual Pavilion commission began. To commemorate this, the Pavilion (open June 25-October 18) will be designed by award-winning Spanish architects SelgasCano, led by José Selgas and Lucía Cano, renowned for their unusual translucent designs. The Pavilion promises to be a popular summer destination, but luckily The Goring's private gardens offer a quiet retreat.
LOOK AND LEARN
Christie's Education // New York & London
Nothing inspires the mind like a leisurely afternoon spent perusing New York's finest art galleries. But if you want to delve further into the city's wide and wonderful history, you may want to enrol at Christie's Education. The renowned auction house specialises in accredited degree programs in art history and the business of art, as well as continuing education certificate studies and summer schools on a variety of topics – from jewelry and wine appreciation, to understanding contemporary art trends. For fall 2015, Christie's Education New York is offering three part-time certificate courses: Modern and Contemporary Art in New York; Collecting Contemporary Art; and the Art Business Course. The latter two are modular, meaning enrollees can select specific subjects, or complete all the modules and assignments to earn a certificate. Similar courses will be on offer at Christie's Education London.