Stoneware and metallic accents are two of the biggest interior trends for 2018, while the appetite for Japanese cuisine seems unwavering. Phaidon's newly released Japan: The Cookbook will help you master over 400 recipes, V-ZUG appliances will help you to cook them, and we've identified the hot-ticket items to serve them on, too. Bring on the dinner guests.
1. Noodle know-how
Ramen, sushi, stir fries... Japan's signature dishes are loved around the world, but they can be tricky to reproduce at home. Nancy Singleton Hachisu's Japan: The Cookbook aims to demystify those classics and more. Divided into 15 chapters by course, the book brings together 400 recipes that explore every part of Japan through soups, noodles, pickles, one-pots, sweets, and, of course, lots of vegetables, in one delicious package.
2. Built-in fast fry
If you struggle to re-create your favorite Asian dishes at home, try V-ZUG's new kitchen appliances. The Swiss company can adapt its domino stove top to include a wok or teppanyaki grill. The flush induction wok or sealed gas burner with support ring can also be used for steaming, braising, and stewing, while the grill is ideal for fish, meat, and vegetables.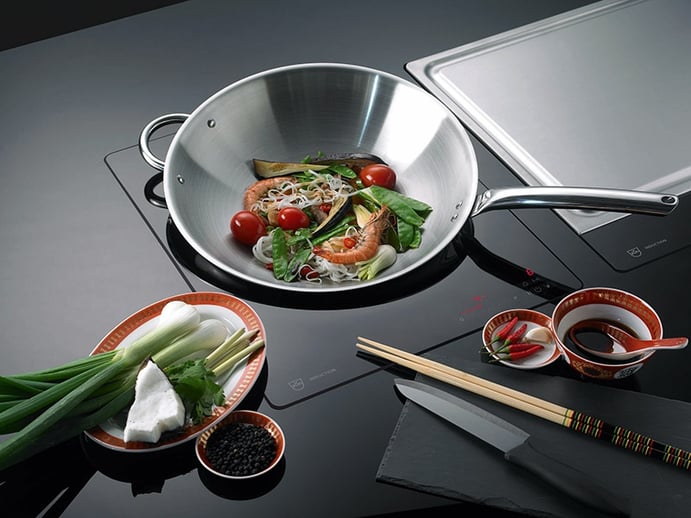 3. Hot, hot plates
Volcanic lava may not seem the obvious choice for homeware, but in the hands of Mexican design studio Peca it is transformed into highly desirable design objects. As well as a lava-topped table and surprisingly wall-friendly shelving, Peca founder Caterina Moretti and collaborator Ana Saldaña have created a set of three plates with functional brass accents. The plates are hand-finished to showcase the natural roughness of the rock as well as the
 local craftsmen's polishing skills.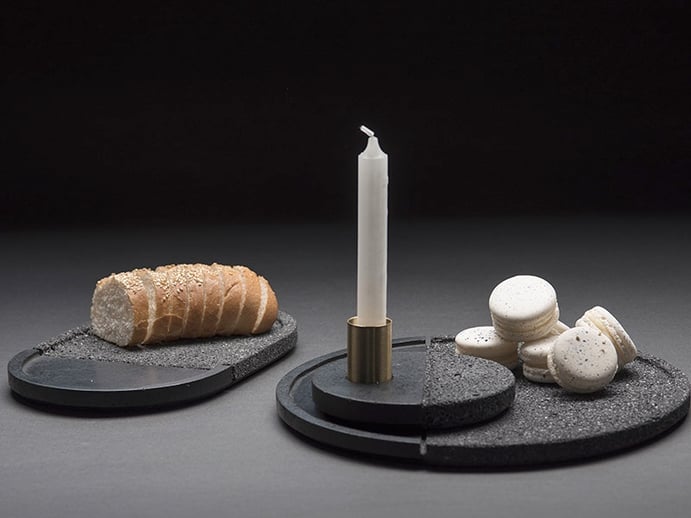 4. Serve it well
As the name suggests, the serving dishes, trays, and candlesticks that make up Brunno Jahara's Stacks collection are created by placing single products on top of each other to make something new. Produced for Brazil-based St James, Stacks draws on the company's 40-year heritage of making silver-plated objects. The first pieces were made in copper; newer versions come in brass and nickel. Born and raised in Rio de Janeiro, designer Jahara spent two years working at Benetton's research center Fabrica before moving back to Brazil to establish his studio.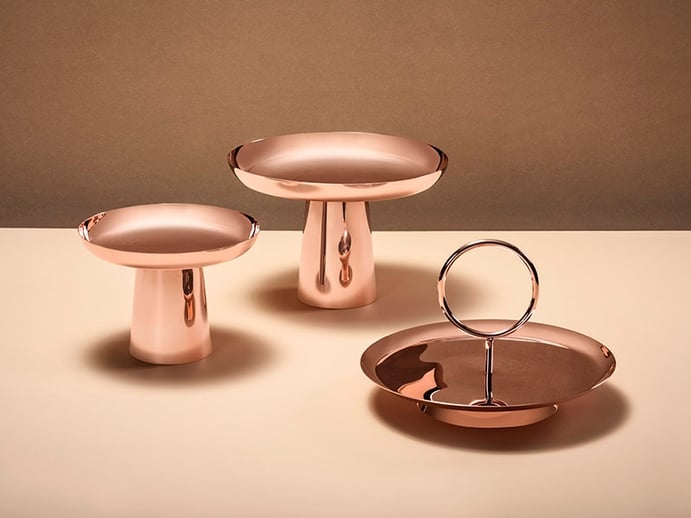 5. Rocking vessels
Chilean designer Rodrigo Bravo is not one for churning out product after product. The creative director of Bravo! studio began work on his Monolith Series back in 2015, hoping to highlight "production methods, technologies, and materials taken from Chilean geography." The Santiago native then spent two years working with combarbalita, a volcanic composite rock only found in Chile. He also formed relationships with stone-turning artisans, with whom he has gone on to produce more than 80 vessels—cups, vases, small bowls, and boxes with lids—that make up the series. Because of the striation and pattern of each piece of rock, every one of them is unique.