At the height of summer there's no greater pleasure than packing a basket full of gourmet treats, finding a secluded spot, and enjoying a picnic with friends and family. Eating alfresco at home on green lawn or shaded terrace is even better. And with silverware to turn a cheeseboard into a work of art, recipes inspired by the Californian coast, and glassware fit for an emperor, we've tracked down the products to elevate an outdoor meal or drinks on the veranda into an elegant occasion to remember.
1. Setting the scene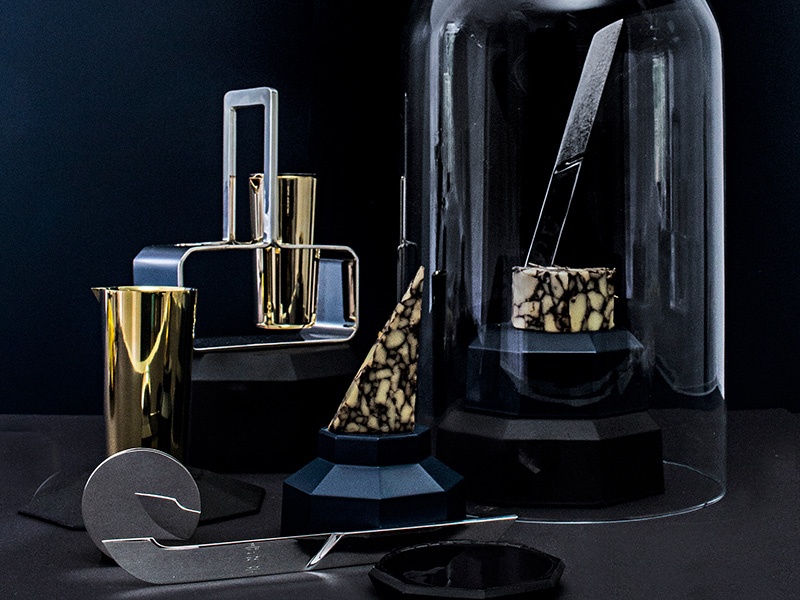 Christopher Jenner has created everything from a Eurostar ticket hall to terracotta homeware inspired by China. The Epicurean Collection is a new collaboration between the designer and English silverware brand E&Co. Minimalist and geometric, it combines classic silversmithing techniques with modern technology to offer a fresh take on familiar tableware. Pieces include a butter dish, an ice bucket and, pictured here, a cheese knife and "folded" cruet stand for oil and vinegar.
2. Appetite for inspiration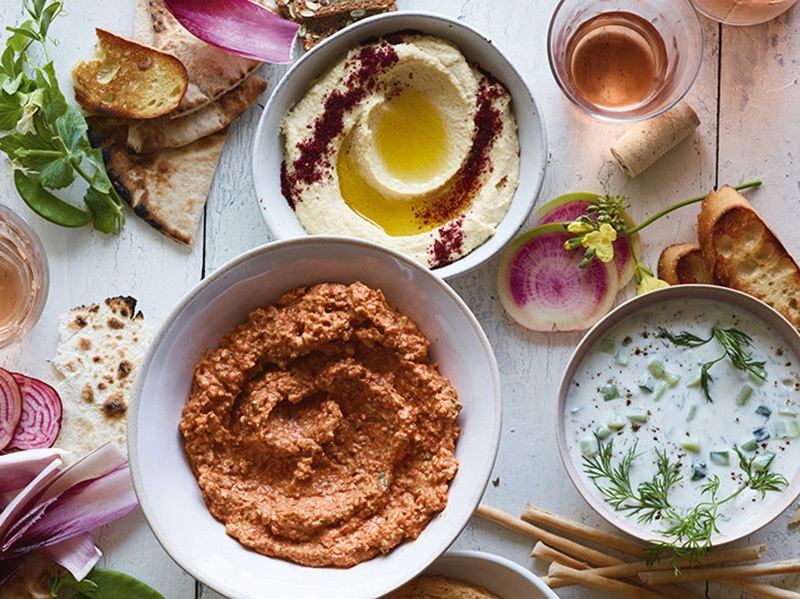 "From long-weekend cookouts to outdoor movie nights, ocean-side picnics to birthday brunches… there's not really anything that isn't a good excuse for company and an epic spread," says Gaby Dalkin in the foreword of her new book What's Gaby Cooking: Everyday California Food (Abrams, New York). Through 125 of her favorite recipes, Dalkin, who also writes the What's Gaby Cooking blog, shows us how to "eat coastal." She pairs fresh produce with pantry staples for recipes that brim with zesty and sunshiny flavors.
3. Stylish serveware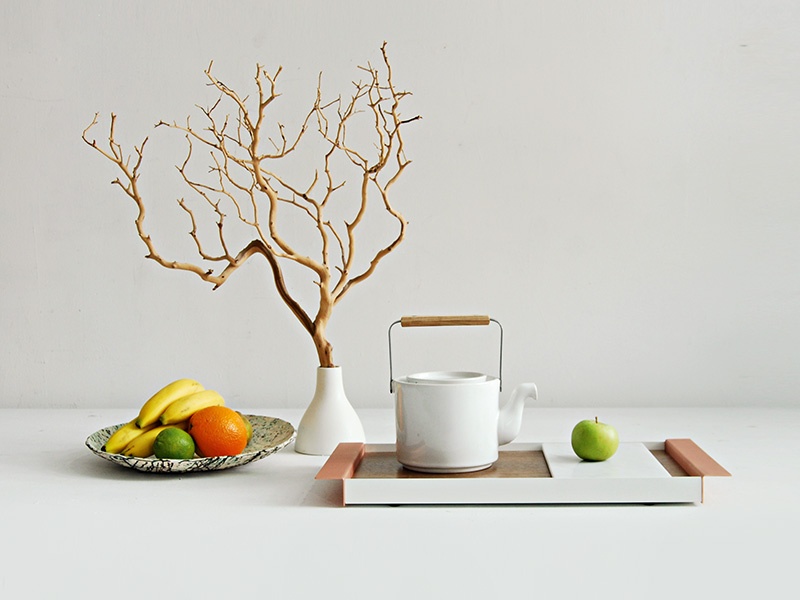 Just because a product is functional and suitable for alfresco use, it needn't be unattractive. For its simple Perimeter Tray, bi-coastal-based Ladies & Gentlemen Studio combined wood, aluminum, and brass to create a serving essential that is elegant and innovative. The 21-inch by 11-inch (53cm by 28cm) piece also features a fitted Carrara marble cheeseboard insert. Other stylish homewares from the studio include sleek cylindrical salt and pepper shakers in copper and brass, hand-pressed leather trivets, and color-stained measuring tools.
4. More reasons to toast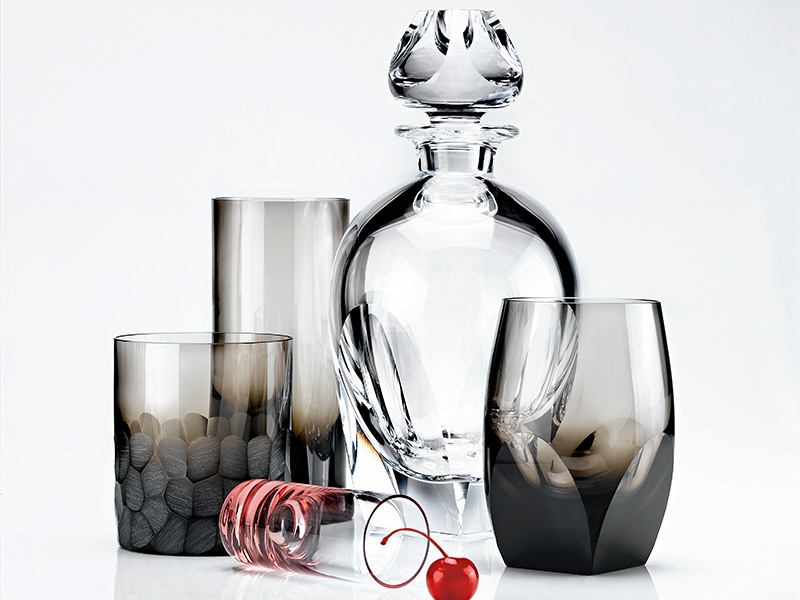 Raise an ornately engraved glass to Ludwig Moser, who founded the Moser engraving workshop in Karlovy Vary, Czechoslovakia, in 1857. Moser went on to become Emperor Franz Josef I of Austria's glassmaker of choice, and supplied products to Persian shahs and English monarchs. The company that bears his name continues to produce glassware to this day, including stylish home-bar essentials like the carafe, tumblers, and rainbow-hued shot glasses pictured here—just perfect to impress at your next garden party.
5. Handcrafted with love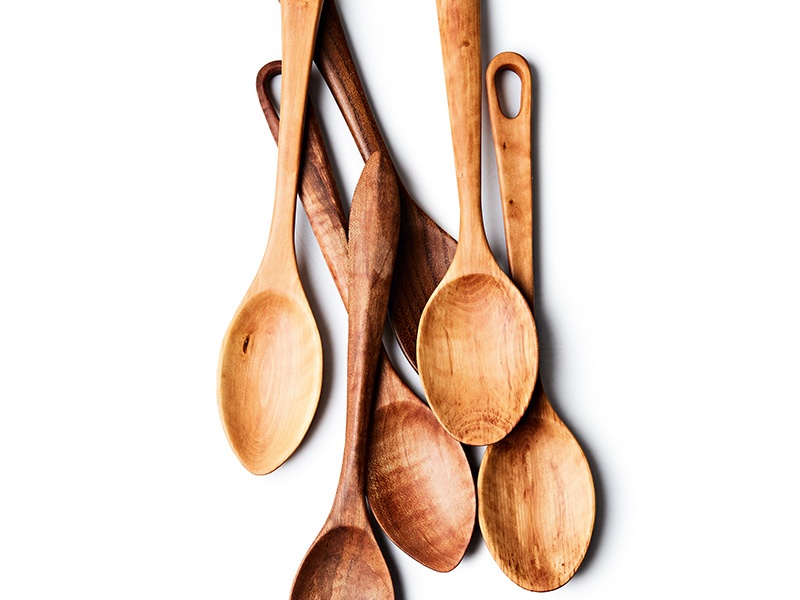 When Nikole Herriott moved to Ontario, Canada, she and her father, Lance, who lived across the country in British Columbia, started sending each other packages. Nikole would often receive spoons lovingly handcrafted by her father. Convinced that others would appreciate his talents as much as she did—and after much persuasion on her part—the pair set up Herriott Grace to sell his spoons and, later, bowls, serving boards, and more. Everything is one of a kind, made from salvaged wood that celebrates its rustic character. The store also sells exclusive handmade porcelain and stoneware.
6. Both sides now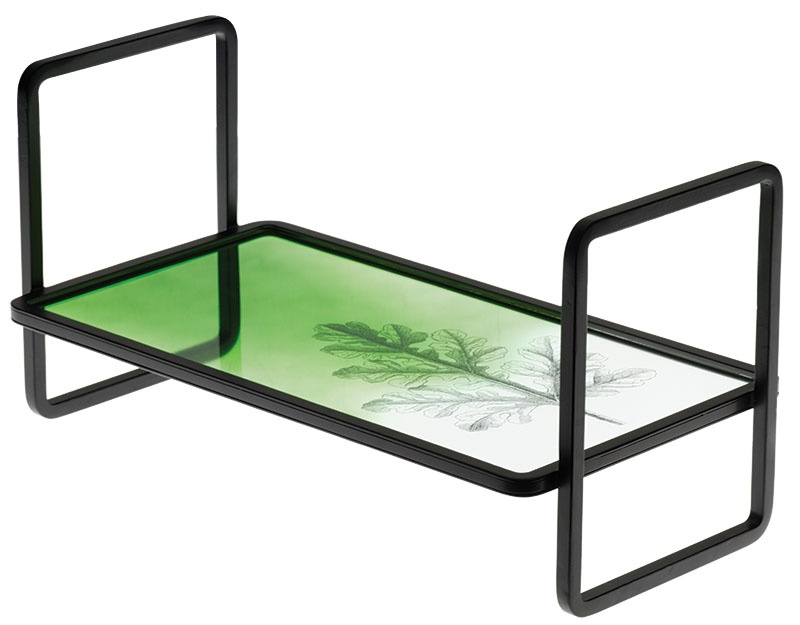 Sacha Walckhoff knows a thing or two about style, both for the wardrobe and for the home. For the past 25 years he has worked at Christian Lacroix, where he is currently creative director, also fitting in a couple of years of consultancy for Kenzo and Jean Claude Jitrois. Not one for resting on his Lacroix laurels, however, Walckhoff has also designed these One Two Trays for Edition van Treek. As the name suggests, the tray, in hardened steel and silkscreened glass, is dual-purpose. Its shorter-legged side makes it the perfect tray for serving drinks and canapés to your guests on terrace or lawn, while its flipside version is just the thing for breakfast in bed the morning after.