Expectations are high for the 117th U.S. Open Championship at Erin Hills, Wisconsin, which takes place from June 15-18, 2017. A relative rookie on the golf scene, and just the sixth public access course to host the championship, Erin Hills will play long at nearly 7,700 yards.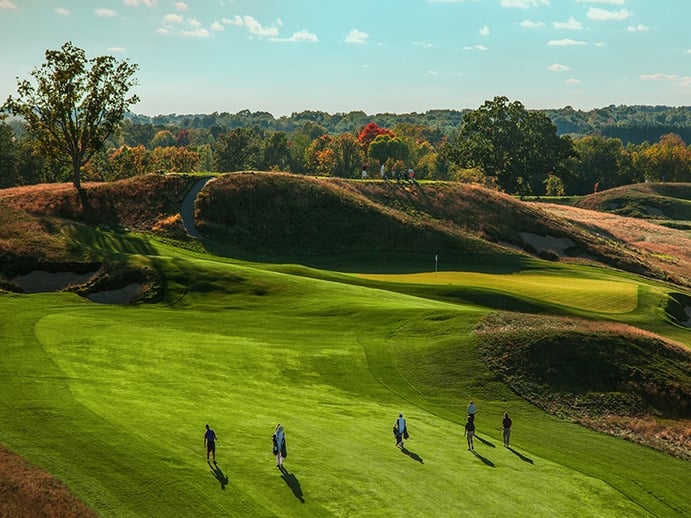 "Grip it and rip it" could be the rule of the day, as players will see much wider fairways than they are typically accustomed to in a U.S. Open. The key factor, experts say, will be the wind. More wind will surely present a tougher challenge. Less wind? Scoring could go low. Really low.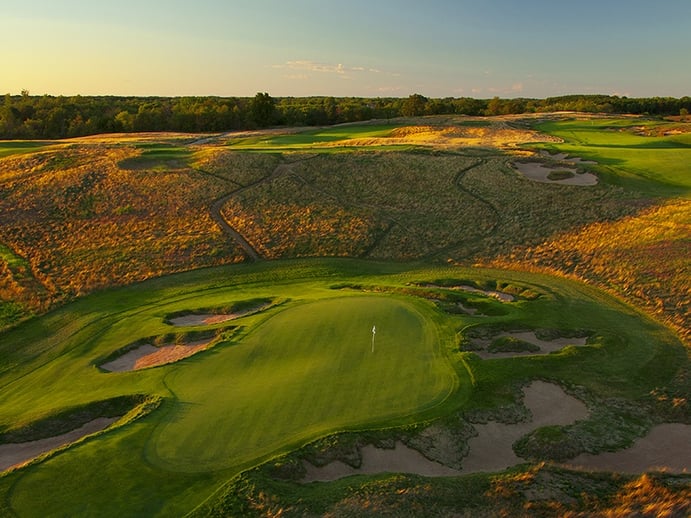 Defending champion Dustin Johnson seems ready, willing, and able to defend his title this year, but Sergio Garcia is red hot, and his inspiring 2017 Masters victory could be just the beginning of a run of big wins for the Spaniard.
While fans wait to see how it pans out, consider these five gift ideas: for you, or the golfing superfan in your life.
1. Practice makes perfect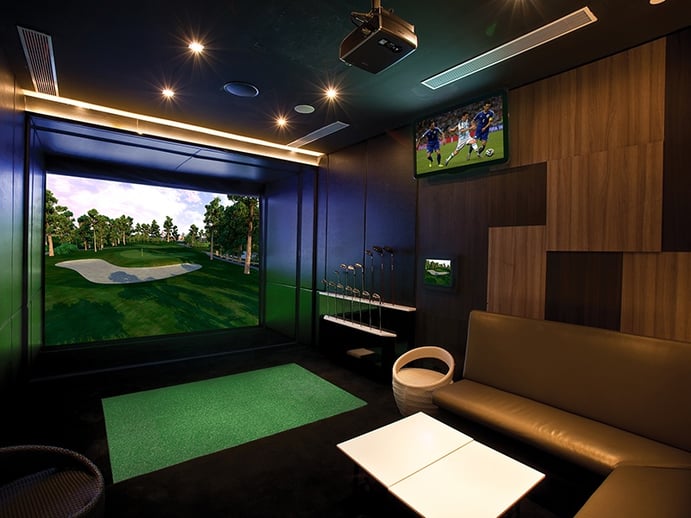 "Technology trusted by the pros" is the tagline of Full Swing Golf, and the simulators are endorsed by the likes of Jordan Spieth, Jason Day, Jim Furyk, and Patrick Reed. This, coupled with over 30 years of experience, makes it easy to see why the San Diego-based company is so well-loved. Full Swing Golf's S2, S4, and S8 simulators, which use a patented dual-tracking technology to allow pros and amateurs alike to perfect their swing—or just have fun with friends—are available for personal and commercial use.
2. Drive it home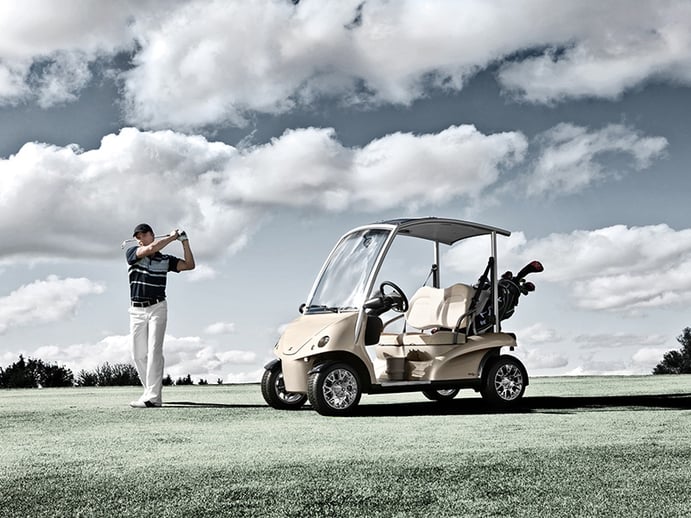 Pull up to the first tee in one of Garia's luxurious golf cars (yes, cars not carts) and you will quickly become the envy of everyone in the clubhouse. The Danish company crafts some of the smartest golf cars you will find, many of which are also street legal. It even collaborated with Mercedes-Benz in 2016 to create the Mercedes-Benz Style Edition Garia Golf Car. Sporting touchscreen displays and hands-free Bluetooth connectivity, plus customizable extras, the cars are available in two-, four-, and six-seat options, and can reach 25 miles per hour.
3. It's all about the club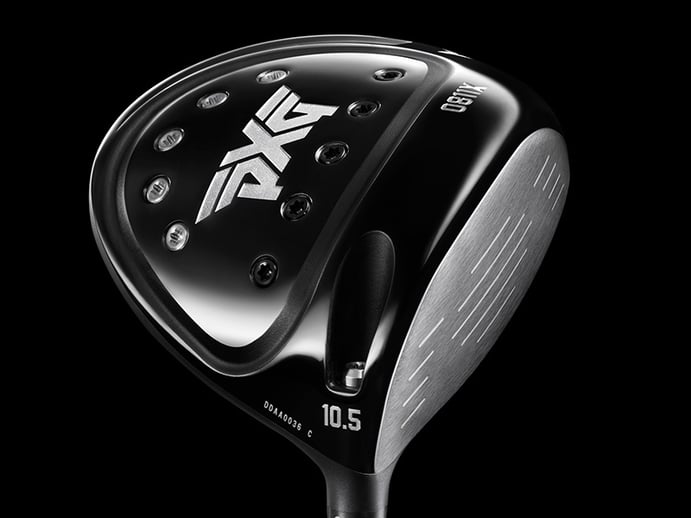 Since bursting onto the scene back in 2015, club-maker PXG (Parsons Xtreme Golf) has been one of, if not the most, talked-about industry brands. Founder Bob Parsons says he started PXG to prove that it was possible to create high-quality golf equipment with exceptional longevity. Drivers look slick in black and use a honeycomb TPE insert and carbon fiber technology to ensure you hit the sweet spot more often. The clubs have believers among the professionals, with PGA Tour pros Billy Horschel, Zach Johnson, Ryan Moore, James Hahn, and Pat Perez; LPGA stars Lydia Ko, Gerina Piller, Brittany Lang, and Alison Lee; and brand ambassador Anna Rawson already among the converts.
4. Travel in style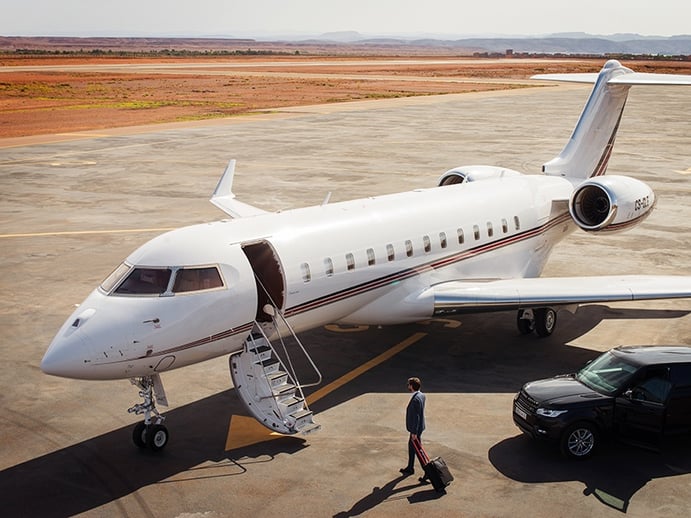 Ohio-based NetJets has been the official private jet provider of the PGA Tour since 2014 and counts pros like Jason Day, Jim Furyk, Justin Rose, Ian Poulter, Henrik Stenson, Dustin Johnson, and Justin Thomas among its customers. The company offers several programs to fit travelers' needs, including: NetJets Share (fractional jet ownership including private jet service and customized flight plans); NetJets Lease (customizable flight plans created by purchasing time allotments); and the Marquis Jet Card (private jet access in 25-hour blocks).
5. The ultimate gift

What do you buy the golf fan in your life if they already own the clubs, the accessories, and the transportation? How about a holiday home set within its own Jack Nicklaus-designed golf course?
The spacious Ka'ulu Estate in Kailua-Kona on the island of Hawaii is ideal for both golf enthusiasts and those who enjoy simply watching the beautiful game, as it's set overlooking the fifth hole of the stunning Hualalai Resort Golf Club, home to the Mitsubishi Electric Championship at Hualalai. With nearly three-quarters of an acre of peaceful surrounds, and views of Mauna Kea, Hualalai, and Kohala Mountain, there's no better place to practice putting or just sit back and watch the PGA players take center stage.
For those who prefer to practice in private, perhaps a home with its own golf course is more the order of the day. In Houston, Texas, the sprawling 9 West Lane property not only has four bedrooms, six baths, and more than an acre of outdoor space, but garage space for nine cars, plus room for your golf cart—or car, if the Garia finds its way to the top of your wish list.