From hand-blown glass pitchers to sculptural plates, and creative iterations of classic cocktails, the perfect dinner party goes beyond perfect food. Functional and decorative, these new and innovative products are deliciously at home on the modern dining table.
1. A feast for the eyes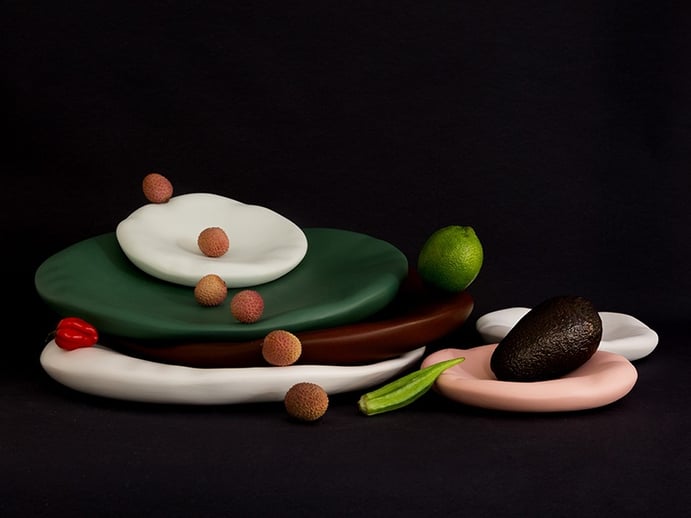 Constance Guisset and her team have been designing quirky furniture and homewares since 2009. Standout pieces include the Nubilo sofa, designed to look like a fluffy gray cloud, and the Vertigo ceiling lamp, which projects shadows on surrounding walls. The Parisian studio's first range of tableware is equally idiosyncratic, and pays tribute to sculpture and trompe l'œil. The plates in the Canova collection are smooth and amorphous, bringing to mind Play-Doh and dolls' tea parties.
2. Pour me another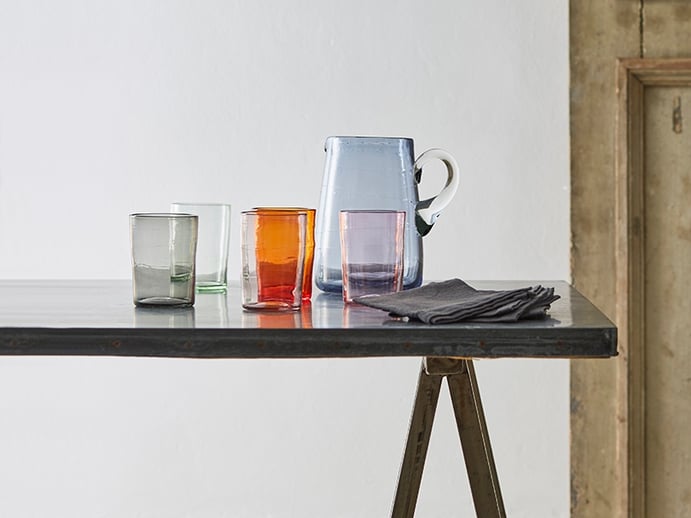 From their studio in South London, Michael Ruh and his wife, Natascha Wahl, craft glasses, bowls, and other vessels using traditional techniques. Their hand-blown items, made with optical-quality recycled glass, express Ruh's modern, discreet, and purist aesthetic. Trained at the Instituut voor Kunst en Ambacht in Belgium and the Corning Museum of Glass in New York, Ruh has worked with high-profile brands including Selfridges, Christion Dior, Liberty, Conran Associates, and Ally Capellino since setting up his studio in 2004. Characterized by delicate and deliberate spun lines, Ruh's jugs and pitchers come in a variety of colors and are signed on the base.
3. Served with a twist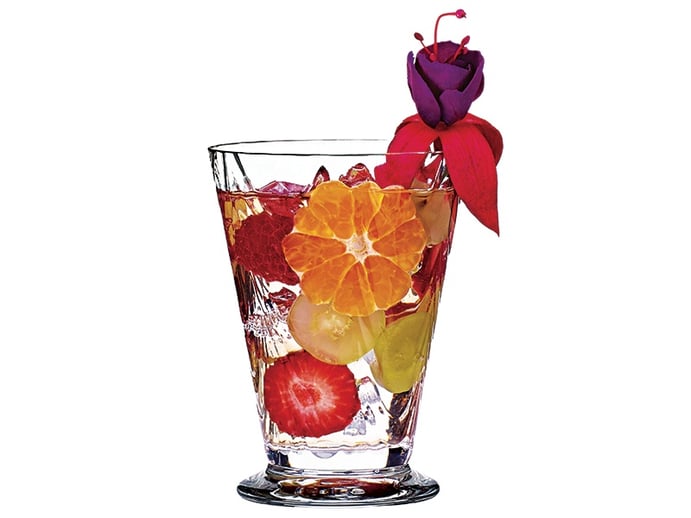 It's always cocktail hour somewhere in the world, so Cocktail Chameleon (Assouline) by Mark Addison is a must-have wherever you live. Addison believes that "life is a series of special occasions meant to be celebrated in style," and for this book has refreshed 12 classic cocktails in 12 unique variations, meaning you have a different drink for 144 special dining occasions. Among them are the Anti-Gravity Martini, which comes in the form of a blue ice sphere; Bloody Geisha Bloody Mary, which gives the brunch favorite an Asian twist with the addition of sake; and the rose-infused Versailles Manhattan, evoking the fragrant gardens of the famous French palace.
4. Going green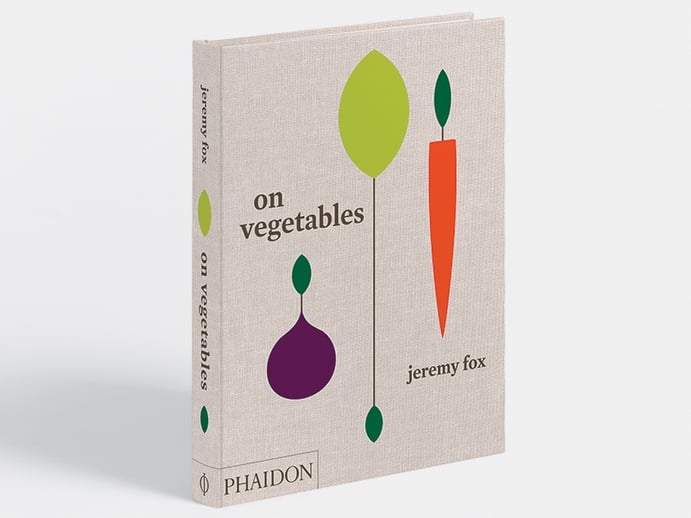 Now that the table is set, you'll need dinner to serve, and it doesn't get much better than dishes from acclaimed chef Jeremy Fox. The Californian is transforming the way we see vegetables—making them the star of the plate rather than the supporting act. In his new book, On Vegetables (Phaidon), written with Noah Galuten, he presents some 160 recipes that showcase the variety of textures and flavors that can be created with them. Organized alphabetically, the recipes are beautifully photographed by Rick Poon. The book also features portraits of, and essays on, the farmers with whom Fox works.
5. The after-dinner show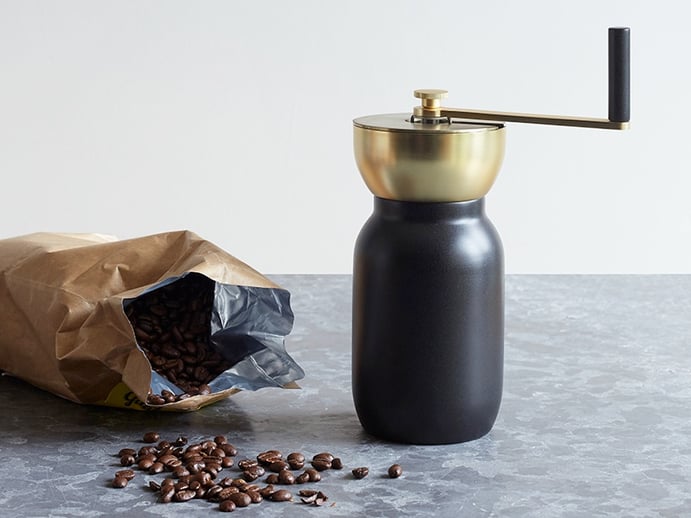 How do you like your post-meal coffee? More importantly, how do you like your coffee-brewing equipment? The Oggetto collection has all bases covered with its Collar handheld coffee grinder. A French press and slow-brew vessel have also been created in the same style. An ideal way to end a meal—and for those conversations that linger long into the night.