Resorts with harbors provide a gateway to blissful beaches, upscale restaurants, and plenty of water-based sports and activities. From more established destinations to newer harbors on the block, here's a selection of some of the best waterside resorts.
1. PORTO CERVO, ITALY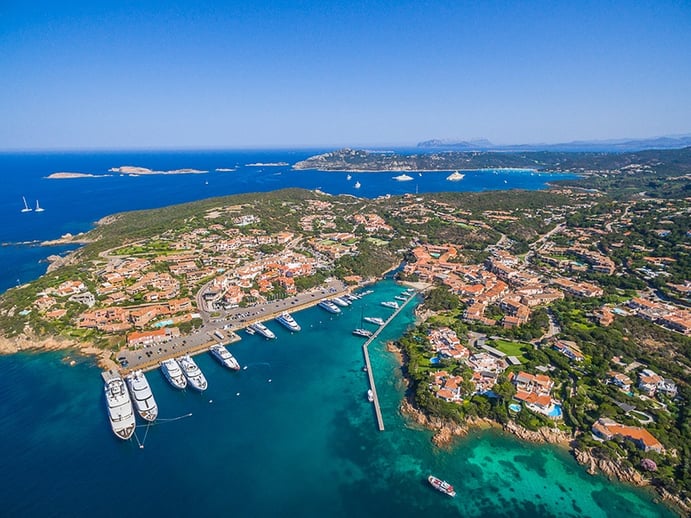 What do you do when you discover a beautiful natural harbor that simply doesn't have the facilities you require? You commission a team of architects, craftspeople, and artists to create them, of course. Which is exactly what Prince Karim Aga Khan did in the 1960s when he developed Porto Cervo as an exclusive resort on the northern tip of Sardinia.
The area is famous for its pristine beaches, laid-back Italian lifestyle, and standout restaurants and hotels
Today the area is famous for its pristine beaches, laid-back Italian lifestyle, and standout restaurants and hotels. Its proximity to one of Europe's most significant private jet terminals, meanwhile, ensures that it retains its exclusive air. Foodies will find much to draw them here, including the annual Porto Cervo Wine and Food Festival, which celebrates local food and drink with tastings, demonstrations, and talks from exceptional chefs and restaurateurs.
Those thinking of longer stays should look to the one-of-a-kind waterfront houses in an area that is now protected and offers direct access to the beach. Or venture to properties such as the Boutique Residence Piazza del Principe, by renowned architect Jean Claude Le Suisse, which offer homes with spa, pool, and concierge.
La Tiara di Cervo, meanwhile, is tucked away in the hills above Porto Cervo's marina. Designed by architect GiovanniMaria Torno, the 28 residences have outdoor spaces for lounging, dining, and entertaining, with most rooms connected to covered and uncovered private terraces.
2. GRAND CAYMAN, CAYMAN ISLANDS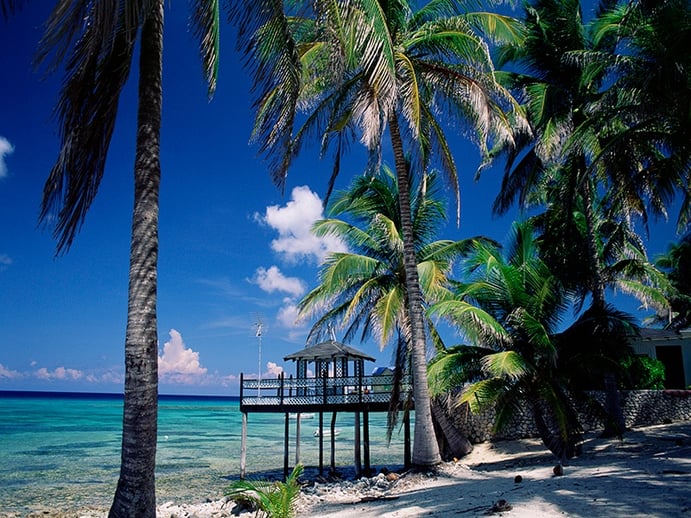 Even though it is the largest of the three islands that make up the Caribbean's Cayman Islands, it takes just one hour to drive across Grand Cayman, from Seven Mile Beach on the west coast, where most of the hotels are situated, to the quieter eastern coast. But wherever it is on the island that you find yourself, the atmosphere is welcoming.
"Grand Cayman's vibe is relaxed elegance," says Nadege Parent, Marketing Manager, Client Services, at Provenance Properties of Cayman, the Cayman Islands' exclusive affiliate of Christie's International Real Estate. If you're not sailing to the island, or visiting your already docked craft, getting to Grand Cayman is easy—some 55 flights arrive each week from 20 major cities around the globe. Grand Cayman effortlessly combines Caribbean charm with the luxury lifestyle of a cosmopolitan city.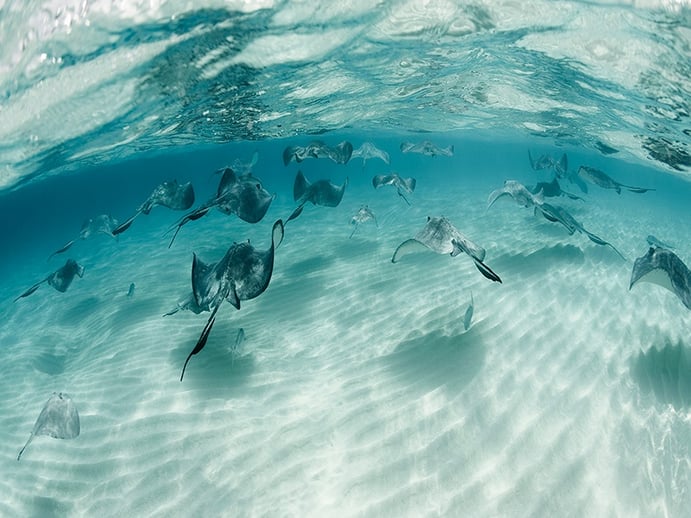 Adventure seekers can dive in Grand Cayman's pristine waters, explore the ocean life at the shallow sandbanks that make up Stingray City, or kayak through mangroves. A purpose-built bike and walking trail spans the beach for those who prefer on-land activities. One of the island's social hubs is also nearby—Cayman Islands Yacht Club is home to upscale Morgan's seafood restaurant and its popular ocean-to-table menu.

Wherever it is on the island that you find yourself, the atmosphere is welcoming
Investing in property? "As a community of canal-front homes lining the North Sound, Salt Creek is one of the most desirable neighborhoods on Grand Cayman," says Parent. "And, while tucked away, Salt Creek is just a short walk from Seven Mile Beach." For those wanting to live on the water, she recommends North Creek at Cayman Islands Yacht Club, a "magnificent opportunity to own a piece of paradise in the coveted Seven Mile Beach corridor."
3. IBIZA, SPAIN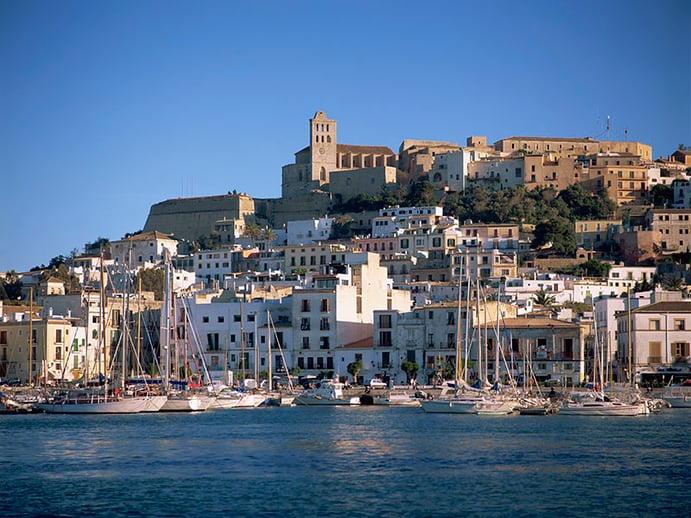 Sail into the harbor of Ibiza Town and it's easy to see why many consider Ibiza the most desirable of Spain's Balearics. With its crystalline blue seas and lack of high-rise developments, the island has held on to its unspoiled vibe, while managing to be discreetly luxurious.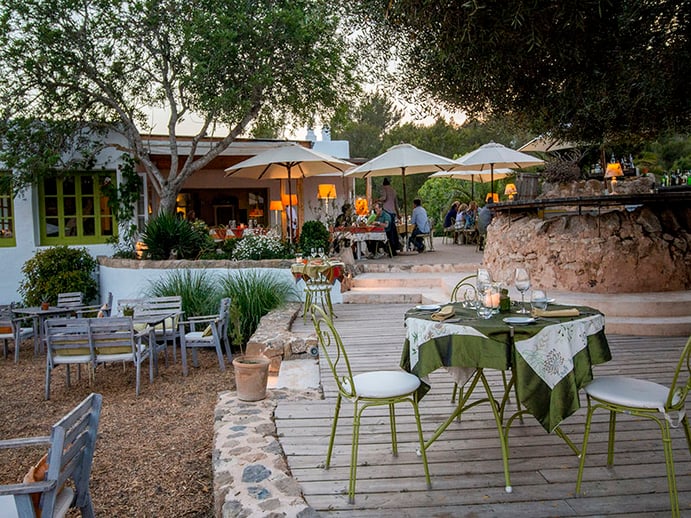 The island actually has eight ports in total, offering more than 2,000 berths throughout the year. While being a small and highly accessible island, Ibiza still has plenty to offer visitors and residents alike, from great culinary diversity, an active sports calendar, bespoke yoga, and meditation retreats, to some of the best beaches in the Mediterranean, and, of course, its legendary party scene.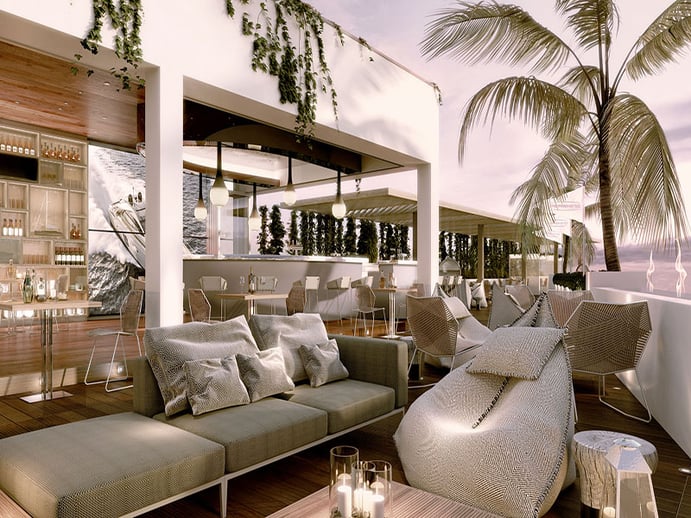 After exploring Ibiza's many beaches and tiny coves, head to Dalt Vila, the hilltop area of town, with its art galleries, quirky shops, battlements, and archaeological museum.

4. KOTOR, MONTENEGRO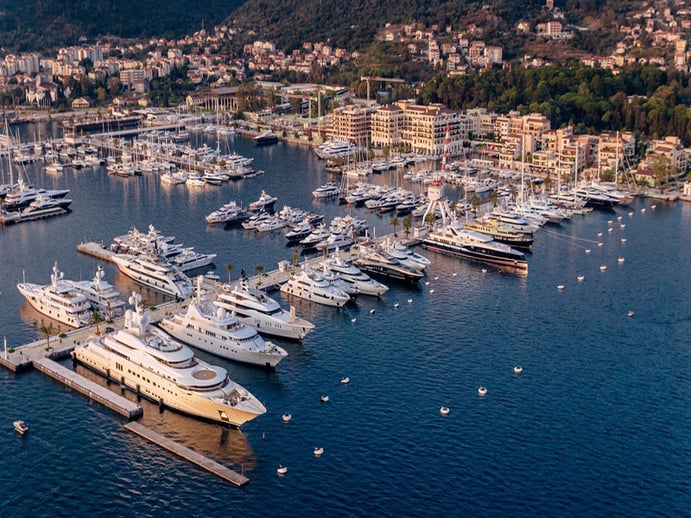 Small, perfectly formed, and rich in cultural heritage, Montenegro boasts some 45 miles of beaches along its 180-plus miles of Adriatic coast. One of the country's star attractions is the old town of Kotor, now a UNESCO World Heritage site. Surrounded by fortifications dating back to the Venetian period, the town is all winding streets and pretty squares, and is home to several Romanesque churches, among them the ornate Cathedral of Saint Tryphon.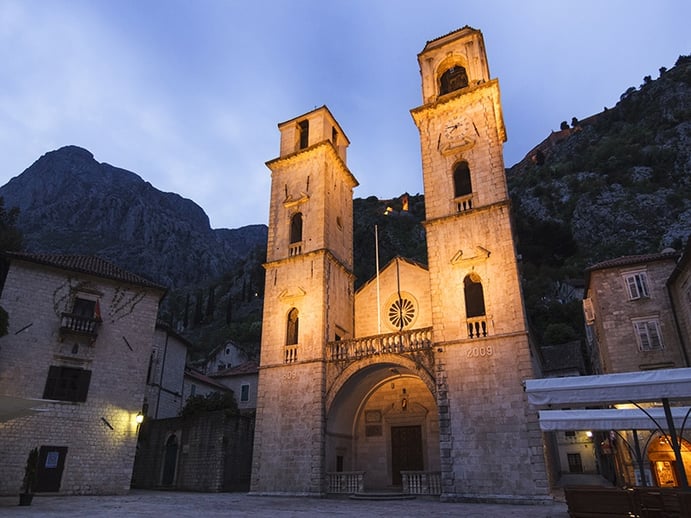 Surrounded by spectacular, unspoiled mountain scenery, the secluded Boka Kotorska (Bay of Kotor), in which the town sits, is considered by some to be the most beautiful bay in Europe. For the best bay views, locals recommend the hilly Lovćen National Park. Those who make it to the top can reward themselves with lunch at Vidikovac Restoran.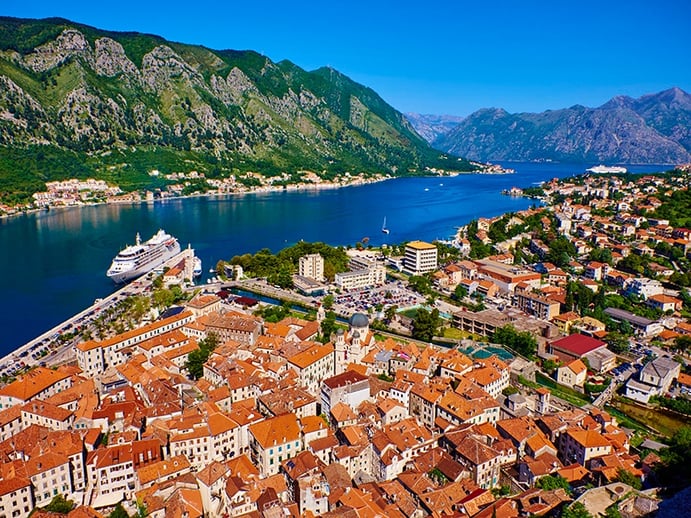 Kotor is surprisingly accessible—there's a small airport in the nearby town of Tivat, and Dubrovnik's Čilipi airport is just a short drive away. For those sailing in, Porto Montenegro is a world-class, full-service marina that offers all the berthing options you would expect, along with a yacht club and a "village" of shops, restaurants, bars, and even its own museum. In a just-announced pilot initiative, Porto Montenegro has teamed up with the Seabin Project, a groundbreaking sea-cleaning technology that collects all floating rubbish, oils, fuels, and detergents, helping create a cleaner sea with healthier marine life.
5. PORTO, PORTUGAL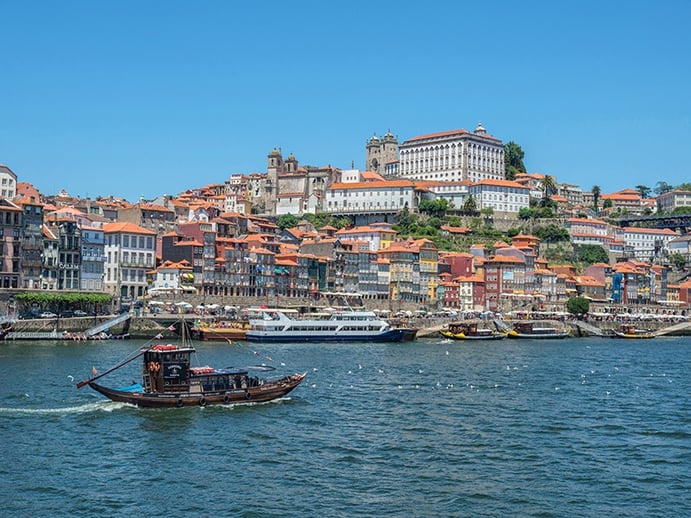 A vibrant, historical, diverse city, Porto is Portugal's second largest town, known mainly for its port wine production and impressive architecture. In 1996, the city's historical core was proclaimed a UNESCO World Heritage site, and, more recently (2014 and 2017), Porto was elected the Best European Destination by the European Best Destinations travel organization.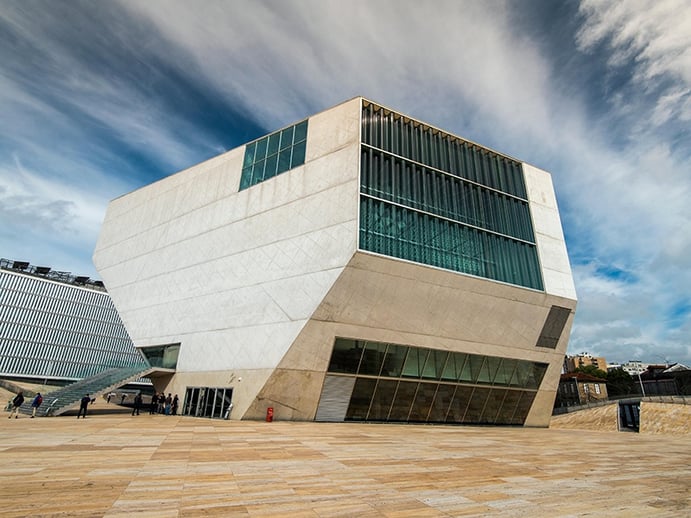 The city is home to Porto Leixöes Cruise Terminal, a purpose-built terminal for ocean-going passenger ships, making the city highly accessible to visitors. But why visit? Fans of architecture will find much to enjoy, from the impressive Romanesque Porto Cathedral and the baroque splendor of the Episcopal Palace, to the Rem Koolhaas-designed Casa da Música concert hall.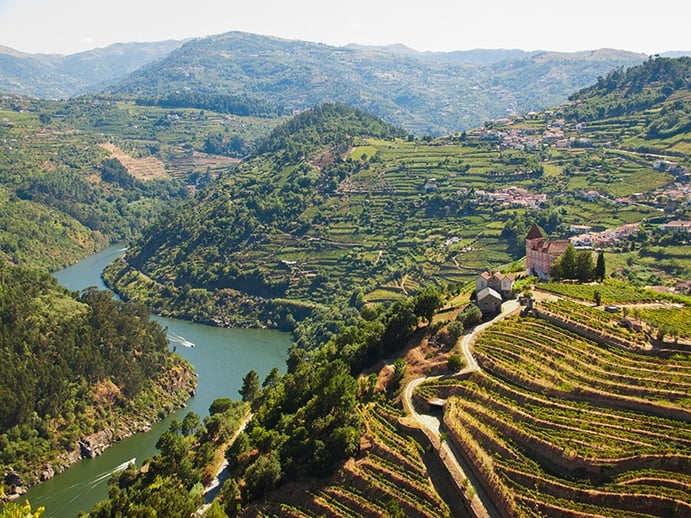 Visitors can easily while away a day in the postcard-pretty Baixa district, which rises from the riverbank, or venture to Foz do Douro, home to some of Porto's most desirable real estate. With properties that have easy access to blue-flag beaches, as well as being close to the "Pergola da Foz," the perfect spot for a romantic stroll, it's no surprise real estate in Porto is in high demand. And, of course, Porto is the entryway to the Douro Valley, one of the oldest demarcated wine regions in the world, and home to many beautiful vineyard estates.