At the age of 17, Caleb Siemon set off for summer camp in Massachusetts, where he had to choose two disciplines to study. He naturally opted for metalwork, intending to become a jeweler like his father, and his second choice was glass. Blown away by the latter, he returned home with a completely new career path.
"The whole glassblowing process was big, exciting, more physical and social," Siemon says. "And the fire! Creating it and controlling it, the danger…"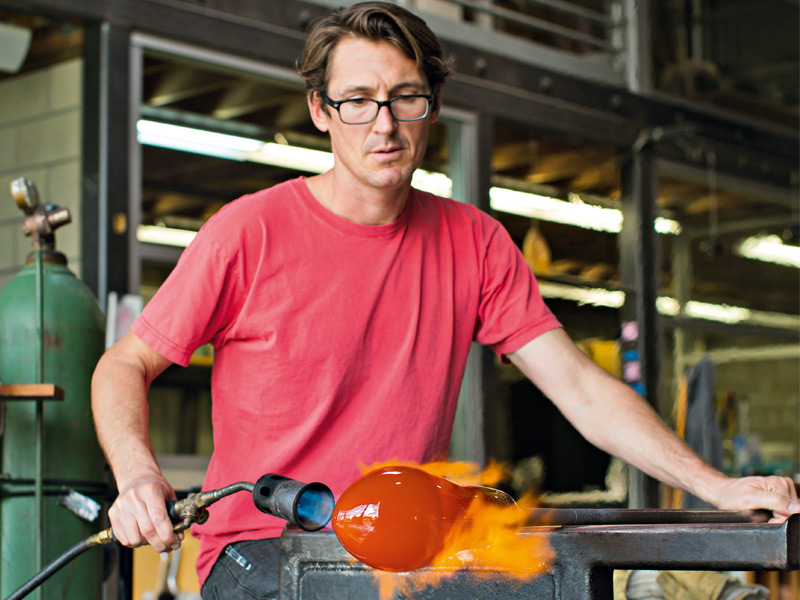 Siemon opened his first glassblowing studio in California in the late 1990s after two years learning his craft in Murano, Italy. He and his team still employ traditional methods to produce work of staggering beauty.
"Using fire to manipulate glass, it's a natural attraction," he says. "I am obviously influenced by the Venetian style, their quality and ability to turn color, but aesthetically I favor the Scandinavian tradition and its more natural forms. My work is a fusion of the two." A new line can take Siemon up to 20 versions before he is happy.
A bespoke Siemon one-off can be yours for $2,500 to $10,000, depending on intricacy and size.
Explore his entire portfolio at www.siemonandsalazar.com