The pinnacle of the horticultural calendar, RHS Chelsea Flower Show will soon welcome the world's greatest gardeners to Chelsea in London, where they will show off their best work during the May 23-27, 2017, extravaganza. From the vivacious colors of Barbados to the tranquil shores of Lake Como, these gardens can provide respite—or inspiration.
1. Surrey, England
For those in London to see the Chelsea Flower Show, a visit to Kew Gardens is a must. Home to the world's largest collection of living plants and the world's largest Victorian greenhouse, Kew is only 30 minutes from the capital. Explore vast grounds encompassing manicured lawns, wide tree-lined boulevards, impressive rose gardens, a tropical rainforest, the Princess of Wales Conservatory—home to a rainbow of orchids—and a treetop walkway to take it all in.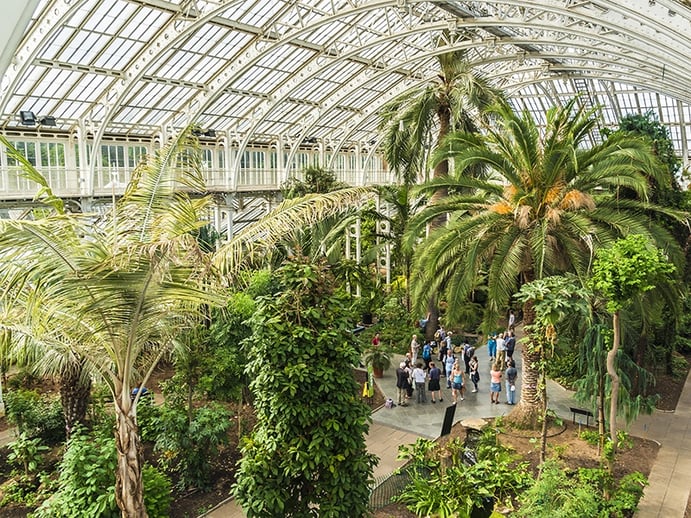 Continue your experience nearby at the popular Petersham Nurseries. Reserve a table for lunch in the leafy conservatory restaurant, which serves up nourishing vegetable-led dishes and is sure to inspire any level of gardener.

2. Marrakech, Morocco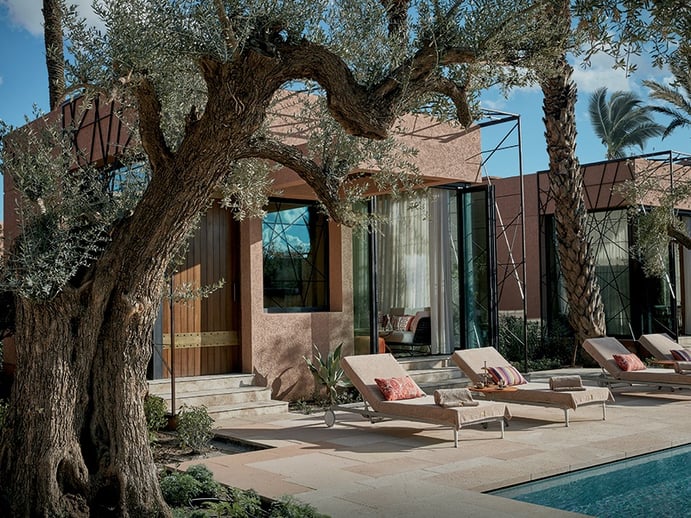 Known for its opulent zellige-tiled palaces and stunning, scented gardens, Marrakech was a favorite destination of the late Yves Saint Laurent, who bought Le Jardin Majorelle with his partner Pierre Bergé and later opened it up to the public. Created by French painter Jacques Majorelle, the garden is planted with hundreds of cacti, palms, bamboo, and other exotic plant life, and dominated by an Art Deco-Moorish villa painted a vibrant cobalt that became known as "Majorelle blue."
Elsewhere, the Royal Mansour, a boutique hotel owned by King Mohammed VI of Morocco, comprises nearly four acres of Berber-inspired gardens designed by Spanish landscape gardener Luis Vallejo. A winding network of walkways and lush landscaping, towering cacti, and orange blossom trees center around an oasis-like pool that appears like a mirage at the end of a rose-lined path.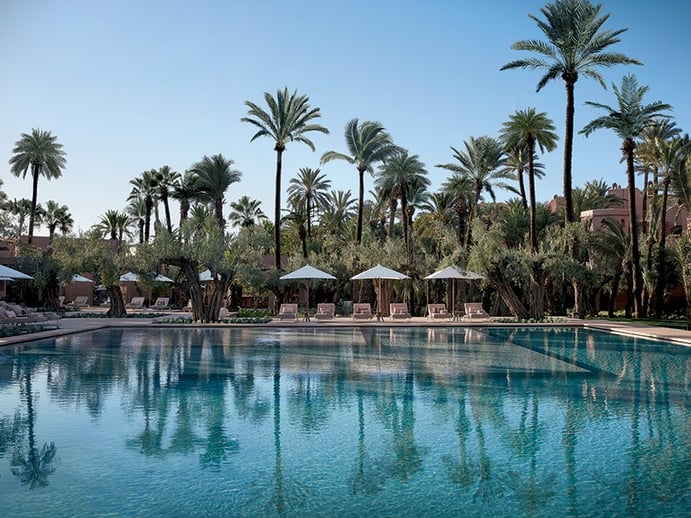 Flanked by daybeds and pool houses dappled by the shade of olive trees, the pool is the perfect place to work up an appetite before lunch at Le Jardin, the Royal Mansour's casual fine-dining restaurant within the ancient walls of the property.
3. Lake Como, Italy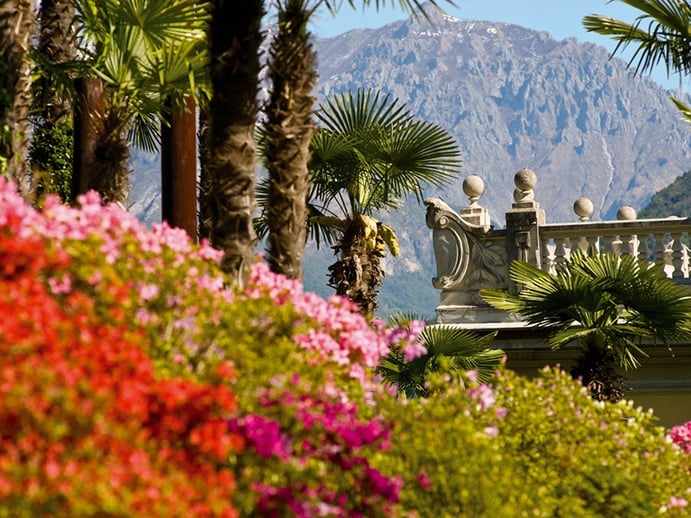 In the 16th and 17th centuries, Lake Como became the destination of choice for summering noble families, many of whom had grand residences with beautiful gardens built on its shores. Today you're more likely to bump into George Clooney than a marquis, but the grounds of these hillside villas have mercifully been kept intact, and you can spot many of them by boat.
The grande dame of Lake Como, Grand Hotel Tremezzo has been operating as a luxury hotel since it opened in 1910. The extensive grounds have been redesigned as a botanical garden, and the lush 27,000-square-foot oasis now features a heated outdoor pool (which you may have to share with a local duck or two), wooded walkways, and a gentle tree- and plant-lined path that winds up a hill. At the top you will find a teddy bear (a nod to a beloved toy from the owner's childhood) as well as unparalleled views over the lake. There is a fountain, too, with a pop-art tile design by the artist Ico Parisi.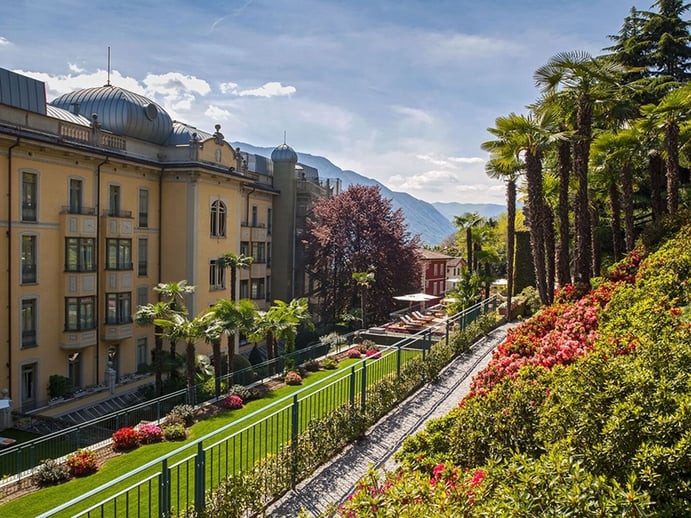 Guests of the hotel also enjoy exclusive access to the glorious Villa Sola Cabiati, only a short walk away. The neoclassical villa is perfectly preserved and feels like being on the set of a period drama. There are gardens here, too, with hidden-away spots for a picnic. Closer still to the hotel is Villa Carlotta, a somewhat more humble but no less impressive villa with stunning gardens that are particularly renowned for their spring displays of rhododendrons and azaleas.
4. Barbados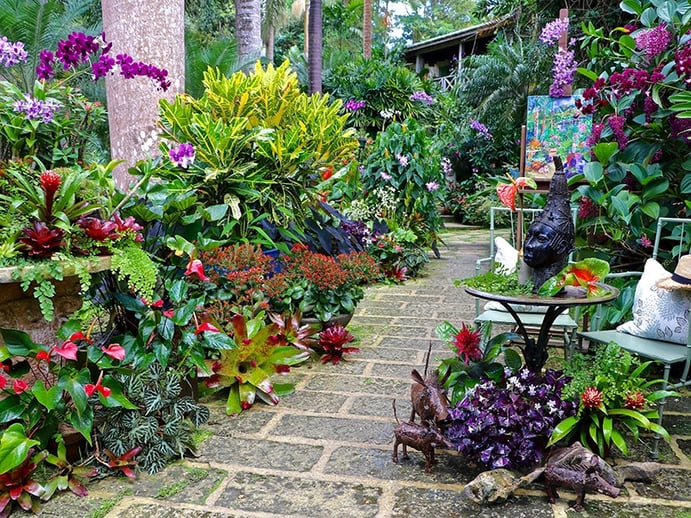 Known for its lush, green landscape, Barbados is the natural choice for lovers of tropical plant life. Having participated in the RHS Chelsea Flower Show for the past 28 years and winning an impressive 18 gold medals for its exhibits, Barbados is no doubt a commanding voice on floriculture.
Central to it all is Hunte's Gardens, an easily navigable system of paths interspersed by garden plots created by horticulturalist Anthony Hunte. Exploring Hunte's Gardens, called "the most enchanting place on earth," is like diving into the pages of The Jungle Book—with giant ferns, creeping vines, bright flowers, and sometimes even Hunte himself all vying for attention amid the hills of Saint Joseph.
5. Versailles, France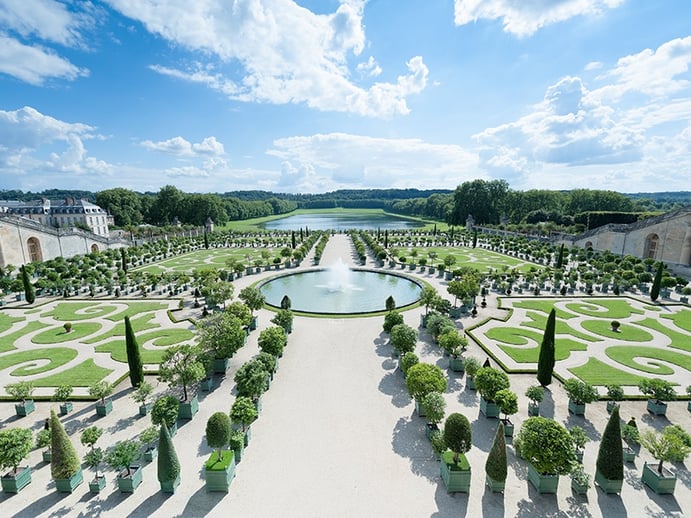 A symmetry-lover's dream, the gardens at the Palace of Versailles are the work of landscape architect André Le Nôtre, who was commissioned by France's King Louis XIV to renovate and redesign the nearly 2,000 acres in 1661.
Get lost in the visually arresting Orangery, a collection of lemon, palm, pomegranate, and oleander trees from Portugal, Spain, and Italy, some more than 200 years old, or explore the many groves originally created to host entertainment events but now offering a tranquil space to enjoy the best of the estate's more than 300 bronze, marble, or lead statues and its large and ornate fountains.