You've certainly heard of organic wine, and perhaps biodynamic or natural wine. But volcanic wine? With the wine industry ever more preoccupied with novelty and uniqueness, there's a new, but at the same time ancient, fascination: wines grown on or near volcanoes.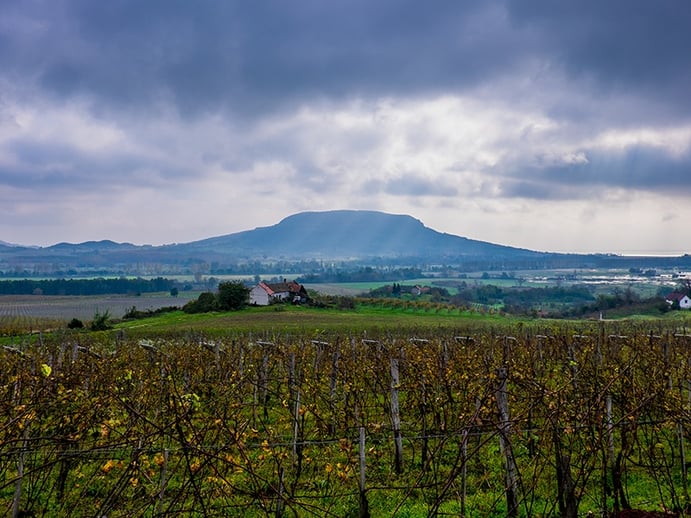 Although volcanic soils account for only about one percent of the world's land surface, grapes occupy a disproportionate share of this terrain. That's because these soils have many useful properties that make them especially suited for producing high-quality wine. This fact is only now coming into better focus on an international level.
As David Elswood, International Head of Wine at Christie's Wine & Spirits Department, points out: "The link between vineyards of volcanic origin is not yet well acknowledged in the fine-wine world. However, when you consider the intense and distinctive smoky-salty character of wines from volcanic regions such as Hungary's Tokaj, Madeira, and some of the best Riesling vineyards in Germany, volcanic sub-soils clearly have a strong influence on the vines and wines."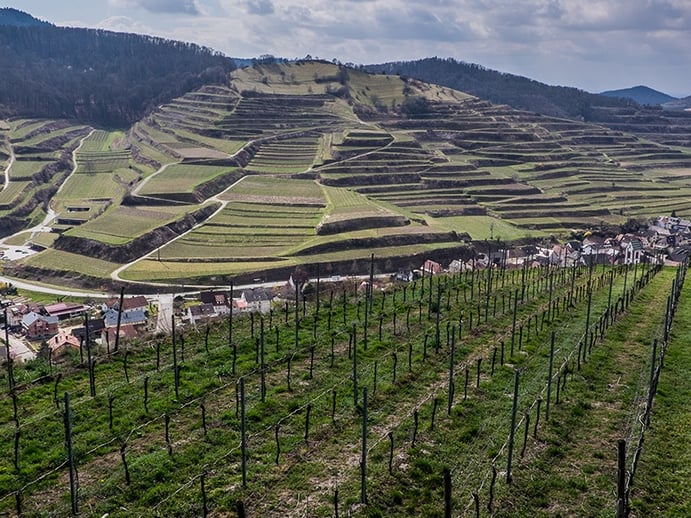 So what's the secret? For one, young volcanic "soils" formed on recent lavas are often more rock than soil—they haven't had time to weather into water-retentive clays—and thus hold little moisture. It's well established that less water favors higher grape quality. Volcanic ash and sand likewise drain readily and, by the nature of where they form, volcanic soils are often on hillsides where water runs off.
Despite their reputation, the best volcanic soils for wine growing are infertile
Secondly, despite their reputation, the best volcanic soils for wine growing are infertile. Although lavas contain generous amounts of nutrients (a wider range than most rocks), they're not readily available. That's because these elements must first be weathered into an available form, and then be dissolved in water to be taken up by roots. But water is not often available, and minimally weathered soils and rocks release precious few nutrients.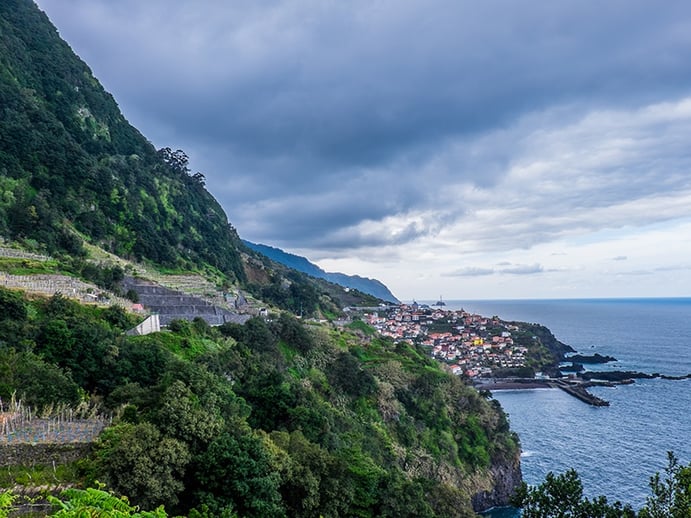 Thus vines get a broad diet, but in small quantities, which triggers them to focus on ripening fruit rather than growing shoots and leaves. Semi-parched, semi-starved vines produce less fruit, smaller bunches, thicker grape skins (where most aromas and flavors are stored), and result in more concentrated, structured, age-worthy, and complex wines.
Semi-parched, semi-starved vines produce more concentrated, structured, age-worthy, and complex wines
Styles vary given the range of grape varieties and climates, and the precise makeup of soils, not to mention variable winemaking approaches. But there are some recurring features: a mouth-watering quality, flavors more savory than fruity, and a density that can only come from genuine extract. Volcanic wines can be gritty, salty, powerful, maybe even unpleasant to some, but distinctive.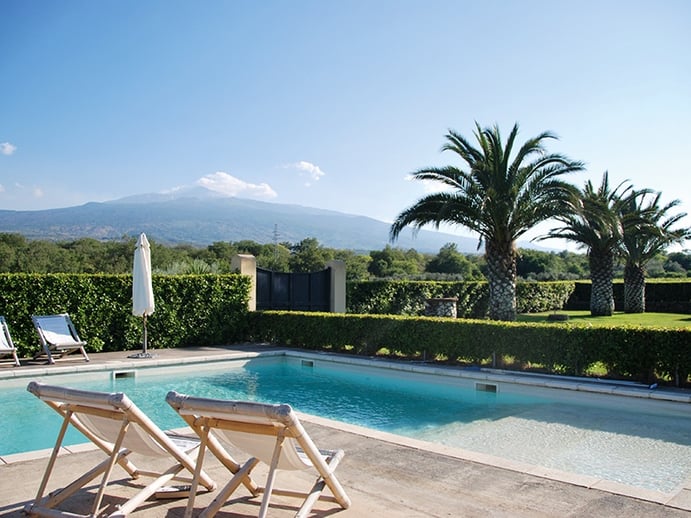 There are many volcanic wine regions around the world, some obvious, others less so. Mount Etna on Sicily's northeastern corner, for example, is regularly in the news as Europe's most active volcano, and the occasionally perilous home to vines for the past 3,000 years. Today, about a hundred winemakers produce Etna Rosso from the Nerello Mascalese grape, the best of which offer the perfume and finesse of Burgundy with the structure of Barolo. And, as in both of those regions, the obsession on Etna is to reflect the mountain's complex terroir.
"The challenge is to take this great traditional grape and coax from it the images of my encounter with these different patches of land, each of which produces a distinct wine," says Italian-American Marc de Grazia of Terre Nere, in the poetic terms of a passionate winemaker. And Terre Nere's single-vineyard wines clearly show fascinating terroir-derived nuances.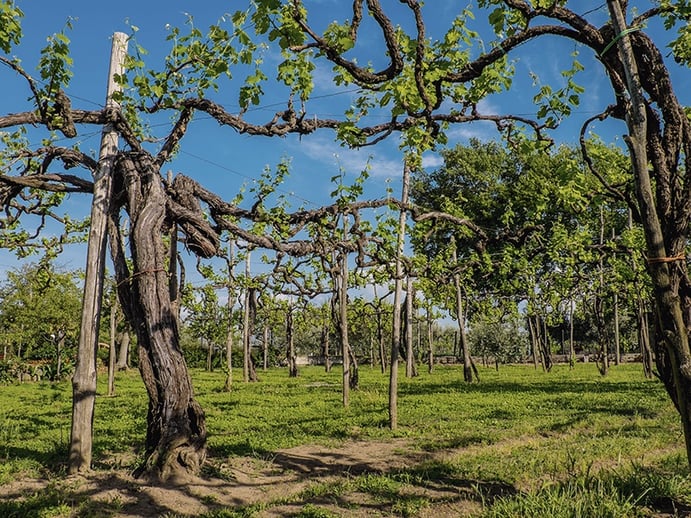 Much of Campania, on Italy's mainland, is likewise obviously volcanic, looming under the shadow of the world's most famous, and dangerous, volcano, Mount Vesuvius, as well as the nearby Campi Flegrei, or "Fields of Fire," on the other side of Naples, a massive volcanic field so named by the Greeks because of its multiple volcanic vents. Many of southern Italy's finest reds and whites grow here in soils heavily laced with volcanic ash. Seek out Aglianico-based reds from the Taurasi appellation, and star whites Greco di Tufo and Fiano di Avellino, both among Italy's most age-worthy.
Santorini's white wines from the ancient Assyrtiko grape are considered Greece's most distinctive
The aerial view of Santorini leaves little doubt of this Greek island's volcanic underpinnings. The island has been blown into a sliver over successive cataclysmic eruptions, leaving behind the world's most visually arresting volcanic caldera. Santorini's white wines from the ancient Assyrtiko grape are considered Greece's most distinctive: the very definition of salt, grit, and power, eked out of parched volcanic pumice under the hot Aegean sun.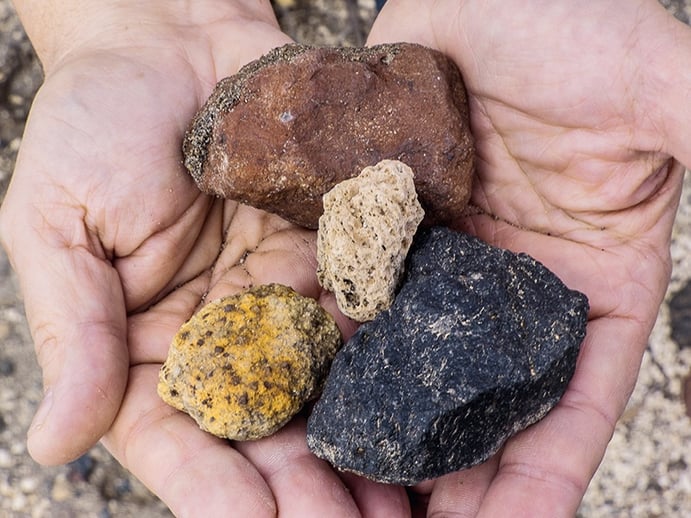 Bordeaux-trained winemaker Yiannis Paraskevopoulos recognized this back in 1994 when he and partner Leon Karatsalos established Gaia Estate, one of the island's leading producers. "The Assyrtikos of Santorini are astonishing," says Paraskevopoulos. "There's nothing else like them in Greece."
We are sitting on a treasure chest. We just need to open it up
Hungary may not leap to mind for either wine or volcanoes, yet this small central European country has plenty of both. But while the volcanoes are long extinct, the wine industry has been heating up since the end of communism in the early 1990s. Tokaj in northeastern Hungary in particular has been regaining the fame it enjoyed during the Renaissance.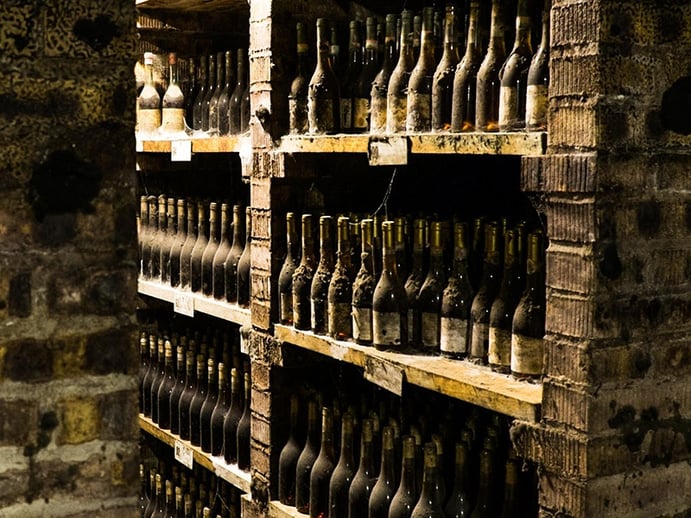 "We are sitting on a treasure chest. We just need to open it up," asserts Károly Áts of Grand Tokaj, one of the region's most experienced winemakers. Sweet wine lovers will revel in a traditional Tokaji Aszú, a luscious but perfectly balanced, botrytis-affected wine grown in the region's nyirok, or volcanic clay.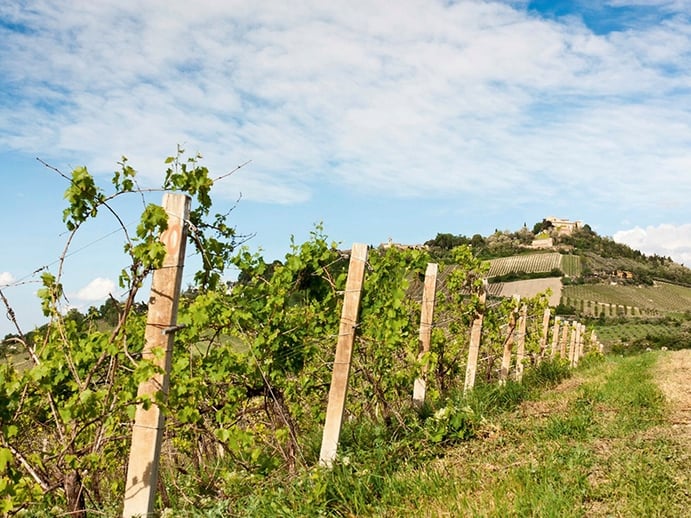 Other wine regions, such as Soave near Verona in northern Italy, are less uniformly volcanic. Here, Garganega produces fragrant and finessed whites from vineyards on limestone, and more deeply colored, dense, and powerful wines from basalt soils—proof positive that soil matters. Volcanic Soaves also require more patience. "Volcanic wines are more closed in youth. They need more time to open," confirms Claudio Gini of Azienda Agricola Gini. "But in time there's more character, more longevity."
Similarly, the mid-Atlantic isles of Macaronesia (Madeira, Canary Islands, and the Azores), slices of Alsace and Germany, and swaths of Chile, northern California, Oregon, and Washington, to name just a few of many more, have their volcanic wine treasures to offer. It's time to add the word "volcanic" to your wine vocabulary.