As the 2016 Major League Baseball season rounds third and heads for home, that being this month's World Series, Christie's held an auction of treasures from the National Pastime Museum. The sale was a remarkable array of game-used bats, letters, contracts, memorabilia and historic photography honoring legends such as Babe Ruth, Mickey Mantle, Lou Gehrig and Willie Mays, to name a few.
This sale inspired our look at three time-proven baseball towns, their defining players, with art objects from the sale.
Chicago
Even non-baseball fans have this cinematic image burned into their memories from Field of Dreams: Ray Liotta, playing "Shoeless" Joe Jackson, emerges from a wall of rustling corn stalks to play on the diamond created by Kevin Costner's Iowa farmer. The Best Picture Nominee of 1989 still resonates with the line: "If you build it, he will come." He being Joe Jackson, the greatest player never admitted to baseball's Hall of Fame.
In the so-called Black Sox scandal, the heavily-favored Chicago White Sox lost the 1919 World Series to the Cincinnati Reds. Eight Chicago players were quickly accused of intentionally throwing the games. The players were acquitted in court but nevertheless banned for life by Baseball Commissioner Kenesaw Mountain Landis and his zero-tolerance stance against gambling.
Jackson's career average of .356, despite the abrupt ban in his prime, still places him third in the game's stratosphere behind Cobb and Rogers Hornsby – ensuring Jackson's place in baseball lore. Imagine what his numbers would have been had he finished out his career,
Jackson's bat was offered at the sale, one of the top lots estimated at USD500,000 – 700,000. There were numerous other Jackson items, including this elegant portrait by acclaimed photographer Louis Van Oeyen.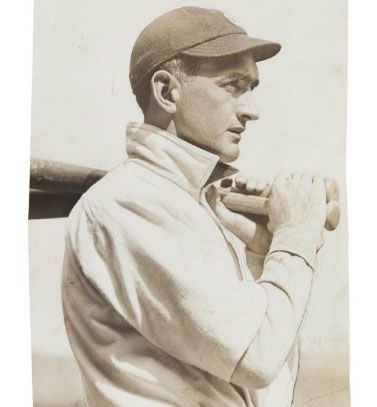 Jackson's guilt has been fiercely debated, given his stellar stats in that October Classic long ago: He batted .375, the highest on either team; he had 12 hits, six RBIs and no errors in eight games; he scored 11 of 21 runs by the Sox and hit the only home run in the series.
Jackson always proclaimed his innocence, telling The Sporting News in 1942: "If I had been out there booting balls and looking foolish at bat against the Reds, there might have been some grounds for suspicion. I think my record in the 1919 World Series will stand up against that of any other man in that Series or any other World Series in all history."
As for Chicago's other major league team, the Cubs dominated the sport from 1906 to 1908, becoming the first Major League team to play in three consecutive World Series and then clinching back-to-back titles. Alas, the famed drought (more recently elevated to a "curse") took its stranglehold– the Cubs haven't won a title for 108 years. Indeed, more than a century. Still, year after year, Cubbie loyalists flock to Wrigley Field, a stadium with a charm and ambience that is hard to rival, with the burning hope that this will be the year that they roar back. The Cubs are a favorite to take this year's title.
New York City

An all-star lineup of baseball legends played for the Yankees: Ruth, Mantle, Gehrig, and if you have 20 minutes or so we could easily reel off the rest. For this vintage look back, however, we turn our attention to Brooklyn, the Dodgers, and Jackie Robinson.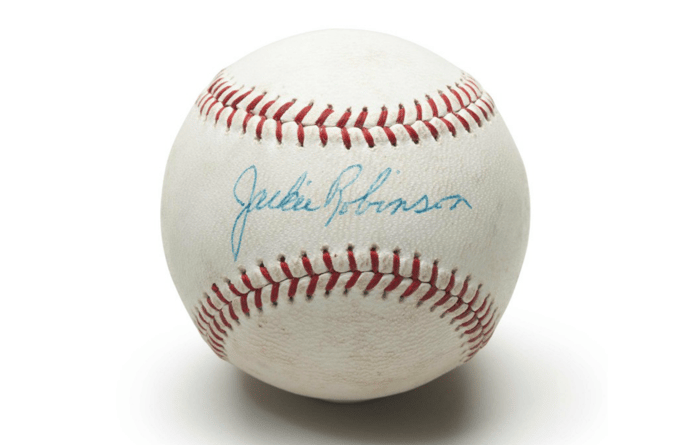 Robinson broke baseball's "color barrier" when the Brooklyn Dodgers started him at first base on April 15, 1947. Before this, and since the 1880's, African-Americans only competed in the Negro League.
Once in the majors, Robinson won the Rookie of the Year Award, Most Valuable Player two years later and played in six World Series, including the 1955 championship when the Dodgers bested the Yankees, a team loaded with legends such as Yogi Berra, Billy Martin, Mickey Mantle, Enos Slaughter and coached by Casey Stengel.
Robinson was inducted into baseball's Hall of Fame in 1962. Posthumously, Robinson was awarded the Congressional Gold Medal and Presidential Medal of Freedom, not only for his athleticism but also for his business and civil rights achievements. President Ronald Reagan said: "He struck a mighty blow for equality, freedom and the American way of life. Jackie Robinson was a good citizen, a great man, and a true American champion."
The Dodgers left Brooklyn for Los Angeles in 1957. It was devastating to the city. Decades later, Brooklyn has roared back with a vengeance, reinventing itself to an outpost of elegance in the shadow of Manhattan.
Detroit
Ty Cobb, a long-time Detroit Tiger, is still unrivaled as the most ferocious baseball player of all time. He was notorious for a win-at-all-costs style of play which included sliding into bases feet first and cleats high, and was once described by the Detroit Free Press as "daring to the point of dementia."
From 1907 – 1919, Cobb won 12 American League batting title, hit .400 three times and had a 24-year career average of .366, to this day the all-time career Major League Baseball batting average and very likely a record that will never be broken. He was commandingly inducted into the Hall of Fame with 222 votes out of 226.
His intensity and perfect batting form are captured by photographer Louis Van Oeyen, an all-star in his own right for pioneering the art of sports photography with the use of lenses to stop play with clarity and emotion unprecedented at the time.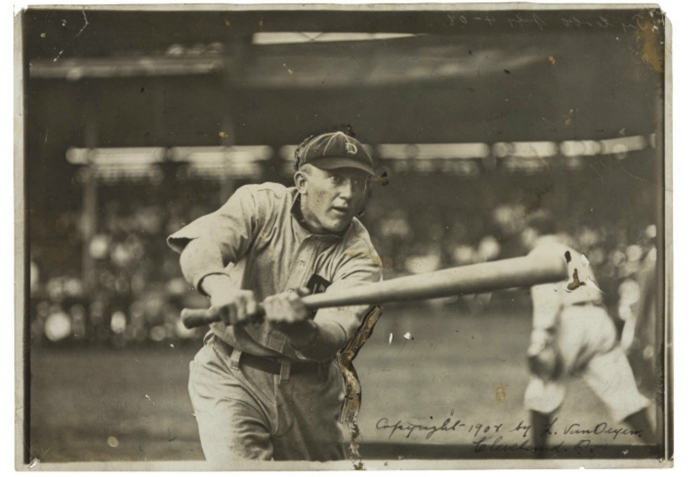 A few months before his death, according to Daniel Wyatt of the National Pastime Museum, Cobb was asked how he'd fare batting against present-day pitching. "About .300," he answered, smiling, "Then you must remember, I'm almost 74 years old!"
Detroit, while always a superlative baseball town, struggled financially in recent years, but is now rebounding, having been named a Comeback Market in the 2016 edition of Luxury Defined. Home prices rose almost 20 percent in the past year and have climbed 70 percent since 2007 due to a stabilized auto sector that still drives million-dollar home purchases, as well as a downtown regeneration. "When the automotive companies do well, the luxury real estate market does well," explained Brad Wolf of Hall & Hunter Realtors.