Chef Jason Hammel first honed his technique in Italy, before settling in Chicago and working in various restaurants. It was there he met his wife, fellow chef (and musician) Amalea Tshilds, and the pair went on to launch the acclaimed Lula Cafe. Here Hammel talks to Luxury Defined about what's on the menu at Marisol at the Museum of Contemporary Art Chicago, named after influential French-Venezuelan artist Marisol Escobar.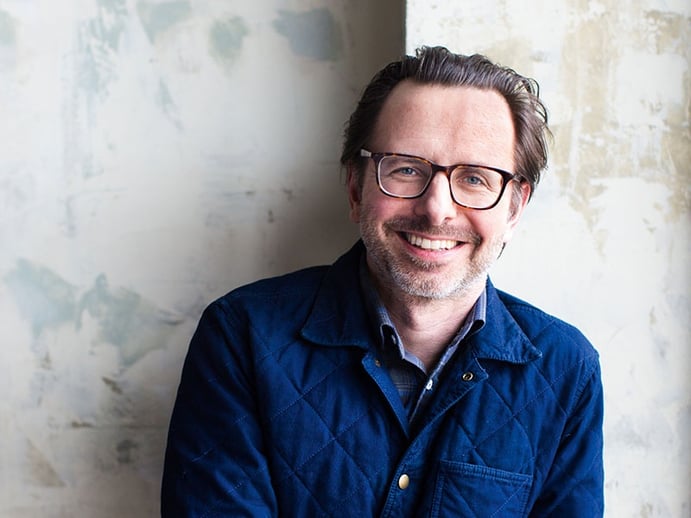 What is your earliest foodie memory?
My mother making frozen lemon soufflé from a recipe in Bon Appétit magazine.
Who taught you to cook?
I taught myself. Books: Jacques Pépin, Alice Waters, that kind of thing. One summer when I was traveling, I ended up staying at an apartment on the Piazza del Mercato Centrale in Florence­—right on the market square—where I'd wake up every morning to the sound of vegetable purveyors unloading their trucks.
Where are you from, and what are your culinary memories of growing up?
I'm from New Haven, CT. I have memories of my Italian grandparents, who were good home cooks—they owned a diner in the 60s. By the time I was eight or nine the diner was closed, but their basement was full of old restaurant equipment—slicers, freezers, milkshake makers. One of the earliest memories I have is of many pounds of pasta drying on every available surface in their home, and my grandfather in the corner slicing paper-thin sheets of eggplant for parmigiana.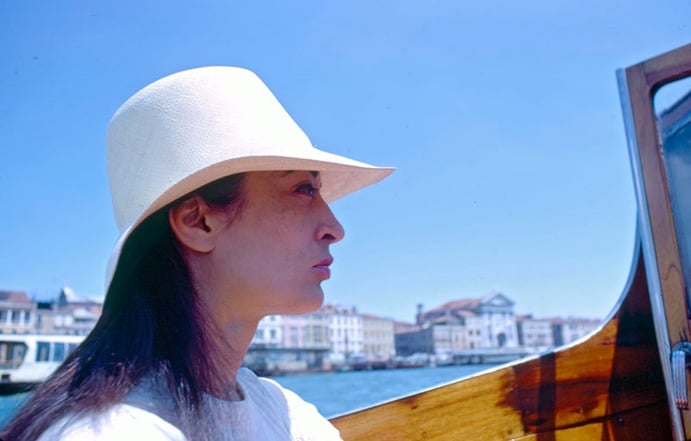 You studied English and writing, s0 how did food happen?
I was in graduate school. Broke. I turned to the guy next to me and said, "Hey man, what do you do for work?" He was a writer too. He said that he cooked and I asked if I could join him. It wasn't a nice restaurant, but it taught me and broke me in. Beyond that it's been a combination of putting in the effort and being super lucky.
Tell us about Pilot Light…
Pilot Light is an organization I founded with chefs Paul Kahan, Matthias Merges, and Justin Large. It helps kids make healthier choices by connecting the lessons they learn in their classrooms to the foods they eat on their lunch trays, at home, and in their communities.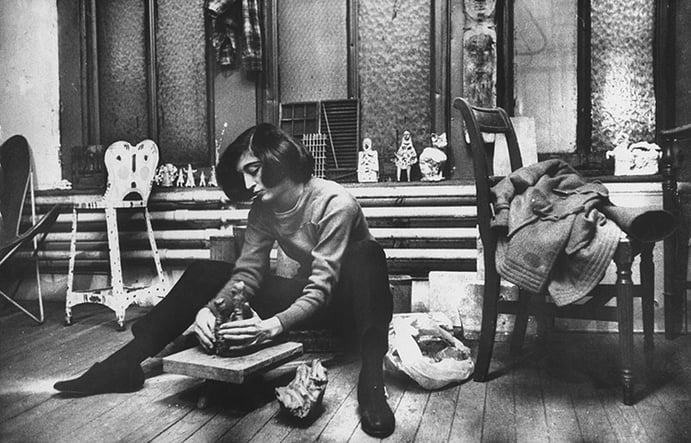 How did Marisol happen?
The restaurant is part of a major redesign of the Museum of Contemporary Art that will create three public offerings: Marisol on the ground floor, which connects to a new engagement space on the second floor, and a new third floor with classrooms that puts learning at the physical center of the museum. Madeleine Grynsztejn, Pritzker Director of the museum, gathered a creative team, myself included, to reimagine the museum's public spaces. The team also includes renowned British painter Chris Ofili, design duo Pedro&Juana, and architects Sharon Johnston and Mark Lee of Johnston Marklee.
How would you describe your food offering at Marisol?
Built upon a 20-year relationship with Midwest farmers, the menu features seasonal vegetables and handmade pastas alongside carefully sourced meat and seafood.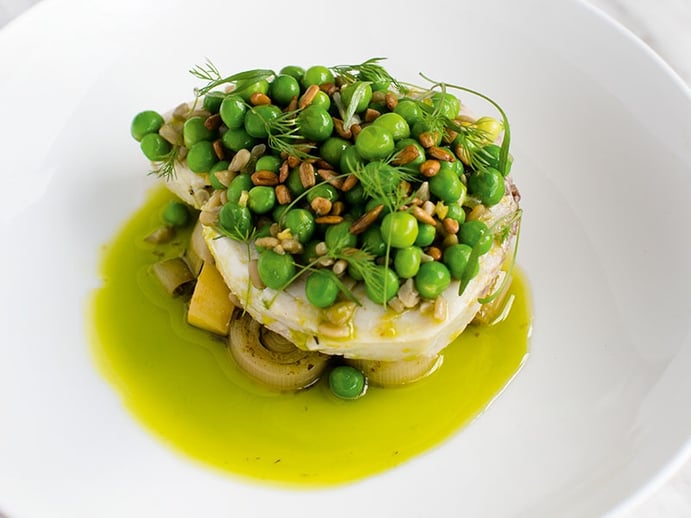 What kind of dishes can visitors expect?
Dry-aged beef with spring onions and blackcurrant vinaigrette. Steamed swordfish with sunflower seeds and English peas [pictured above].
What do you feel is the relationship between art and food?
I view seasonality as an expression of a fleeting moment, fixed like a photograph into a dish, and connected to the "now" of contemporary art.
You are billed as "reimaging the relationship between food, art, and design." Tell us about this.
I am thrilled and inspired to be working in the full-scale immersive art environment that Chris Ofili is designing for the restaurant. At the heart of the commission is a large, site-specific art mural. Ofili has taken elements of that work and carried them through every surface of the restaurant, including etchings on Marisol's glass doors and windows, to the colors, fabrics, and textures that extend even beyond the restaurant. His work mirrors the way I create dishes—blending strong, vibrant textures and flavors, with delicate and distinctive touches.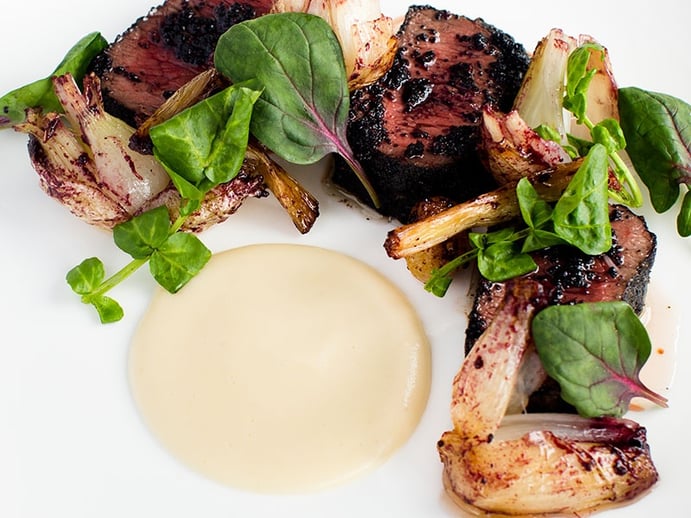 What is Marisol like for diners? How is it different from the conventional experience of dining out?
Marisol offers a hyper-seasonal menu filled with bright and contemporary flavors in an art environment, which certainly is different than the conventional experience of dining out. Marisol is a gathering place for the creative community—including many artists and performers—that offers a variety of places to dine, drink, and meet.
When you eat out, where do you like to go?
Parachute on North Elston Avenue. I love the baked potato bing bread and whole roasted John Dory with yuzu brown butter and pine nuts.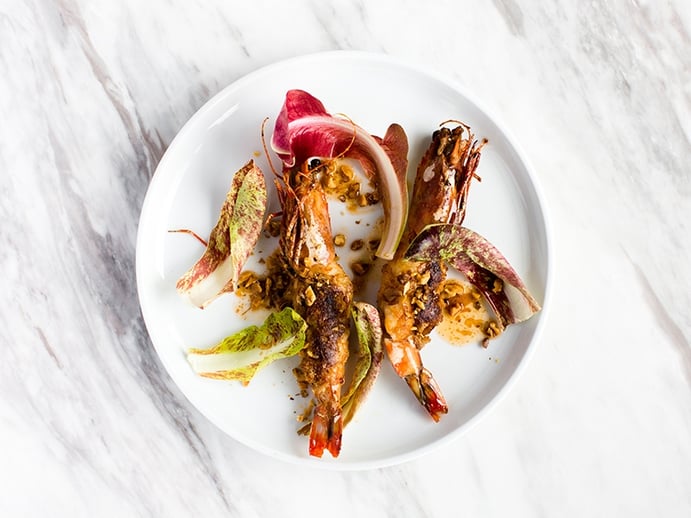 Which is your favorite local bar?
The Whirlaway Lounge on Logan Square or Billy Sunday on West Logan Boulevard.
What would be your last supper?
My father-in-law makes a great home-cooked Greek meal—one of my favorite dishes is his lamb and horta—simple greens braised with lemon and garlic.
Do you still write?
Not any more. Parenting and cooking come first.