Since deciding in her early 20s that she wanted to follow in the footsteps of her grandfather and father—renowned chefs who both held three Michelin stars—Anne-Sophie Pic has risen to the top of the male-dominated world of French fine dining. After the hugely successful opening of her restaurant La Dame de Pic London, she talks to Luxury Defined about what diners can expect on the menu and her enjoyment of the exciting and varied London food scene.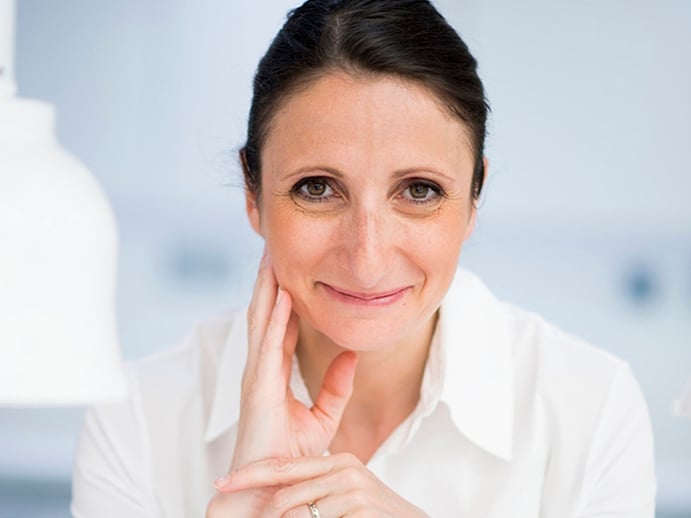 Tell us about your earliest "foodie" memory.
When I was a little girl, I often used to sneak into my father's kitchen and steal crayfish straight from the pot where he was cooking. They were freshly boiled and delicious. I was never allowed into the main kitchen as my father would be busy at work, but occasionally I was let into the pastry kitchen to make cakes.
You come from a family of Michelin-starred chefs. Was it inevitable that you would end up cooking?
No, not at all. I started out wanting to do something completely different. I studied business and traveled extensively, working in the luxury industry. It wasn't until my early 20s that I realized I wanted to be a chef and I started training with my father in the kitchen. I always had an instinct for food, though, and once I started, I began to recognize how much I'd picked up from my family over the years—it felt natural and like what I was meant to be doing.
You initially studied to be a chef with your father, but moved front of house.
After deciding to work as a chef, I returned to Valence [in the Auvergne-Rhône-Alpes region of France] to start cooking with my father, but he passed away very shortly afterwards. As my older brother was the sous chef, it was natural for him to take over the kitchen. I had attended business school, so my husband and I took over the running of the restaurant.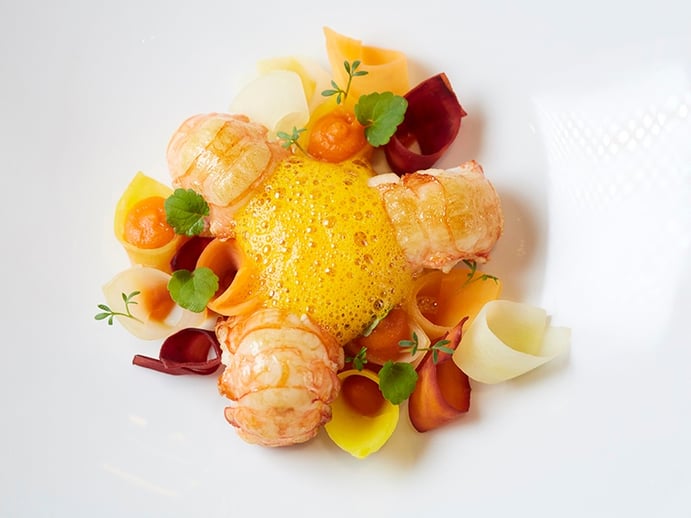 What were your early days in the kitchen like?
A real learning curve. I moved into the kitchen in 1997 and I was already 27—quite old for a chef who was just starting out. It was difficult to begin with, because most of the team had worked with my father for many years and had known me since I was a little girl, so it was hard to establish myself as a legitimate chef. I was a woman with very little cooking experience, but I had support from a couple of the staff who really helped me, and my confidence grew over time.
Tell us about a memorable moment in the kitchen.
The moment I found out about the third Michelin star! I felt I'd finally acknowledged my father's memory and had been accepted—as a woman in the kitchen and as a chef. It was not the end of my story but the beginning, and I felt liberated.
What kind of leader are you?
I have huge respect for my team and what they're going through, so I think that makes me quite understanding and empathetic as a leader. I don't hesitate to show doubt or to let people see my creative process, as I think it's important to show your human side—honesty and transparency are very important.
Do you like meeting your diners?
Yes, of course. I try to come out of the kitchen as much as possible and walk the restaurant floor to meet our diners. I like to talk to guests and experience the atmosphere of the restaurant.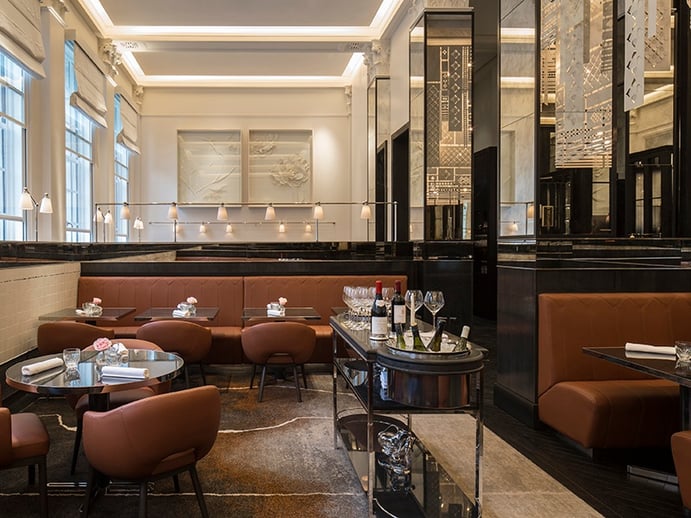 How do you feel about the attention that is sometimes paid to your gender, being named Best Female Chef, and so on?
I think it's positive for other women to see that it is possible to find success in a male-dominated industry, but it's also important for me to be recognized for my cuisine, more than anything.
How does it feel to be opening in the British capital?
It's very exciting! London is a great city with lots of energy and I'm looking forward to spending more time here. I feel fortunate to be working with Four Seasons [at Ten Trinity Square] as we have very similar values, and it makes me feel more confident opening in London alongside an established brand.
I think the London scene is really exciting in terms of variety, cooking experience, and atmosphere
What's surprised you about the food scene in London?
It's very different from France. The food scene in London is made up of different cultures and it's very open. People like to try new things and I think there's a lot of opportunity here.
How have you tailored your food to London?
We're using British ingredients, such as Hereford beef, Dorset crab, and some wonderful local cheeses.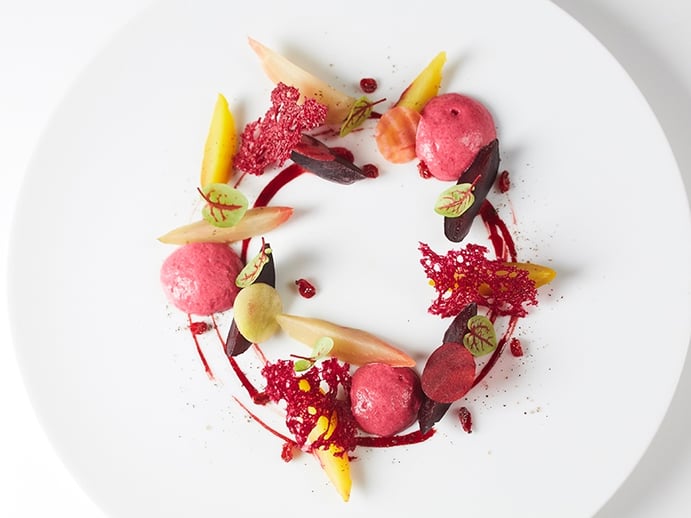 What can diners expect at Le Dame de Pic at Four Seasons Hotel London?
They will be able to get a taste of my culinary identity, which focuses heavily on interesting and unusual flavor combinations, aromatic complexity, and powerful tastes. I will be combining the French way of cooking with local and regional British produce.
Tell us about your favorite dish on the menu.
My favorite dish is Berlingots, which is also on the menu at La Dame de Pic Paris. They're small, triangular pasta shapes filled with cheese and mushrooms.
How do you relax?
By spending time with my son and husband. I also love to meet like-minded and passionate people from different places. For example, I recently went to visit a perfumer and spent two hours sampling different fragrances and learning about his work. I get great inspiration from people who have a similar philosophy and understanding of creativity and experimentation.
My culinary identity focuses heavily on interesting and unusual flavor combinations, aromatic complexity, and powerful tastes
Where is your home and what is it like?
I live in Valence, just across the street from the restaurant. It's perfect because I can go home each day for dinner with my husband and son, before returning for service at the restaurant. I like to keep my home separate from my work as much as possible. My home is very zen: lighting is important to me and I like soft colors, which I find soothing. I have an open-plan kitchen area and a lovely garden where I plant aromatic herbs. I find gardening very relaxing.
What is your earliest London memory?
When I was 18, I came to the UK with a friend and visited the Roux family at The Waterside Inn in Bray. It's a very nice memory.
Which is your favorite London neighborhood?
It's been a time of discovery for me in London. I've visited lots of new restaurants and markets, particularly in the City. There's a lot of energy in that area and every time I go there, I discover something new.
Where do you like to eat when you're here?
I've tried so many restaurants that it's hard to remember them all. I think the London scene is really exciting in terms of variety, cooking experience, and atmosphere.