Those who love discovering different wines and spirits have abundant opportunity to indulge their passion in the many excellent museums throughout the world. And with so many distilleries and vineyards running their own in-house tours alongside access to private memorabilia collections, it could take a lifetime to visit them all.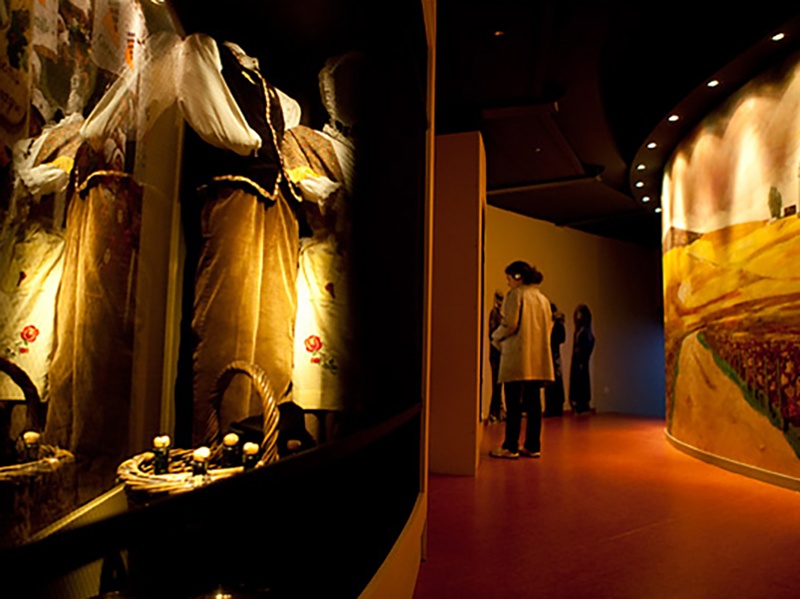 Le Phare de Verzenay en Champagne
Verzenay, Reims, France
It may not be the biggest, or the most famous, but this charming champagne museum more than makes up for all that with its location. Le Phare de Verzenay is housed inside a lighthouse built in 1909, with spectacular views of the most prestigious vineyards of Montagne de Reims. It's a steep 101-step climb up founder Joseph Goulet's little joke—a lighthouse in the middle of a sea of vines—but the rewards far outweigh the effort. In Goulet's day, Le Phare de Verzenay had an open-air theater, a restaurant, and a tavern, but World War I ended the fun and it stood abandoned for many years until it reopened as a museum in 1999.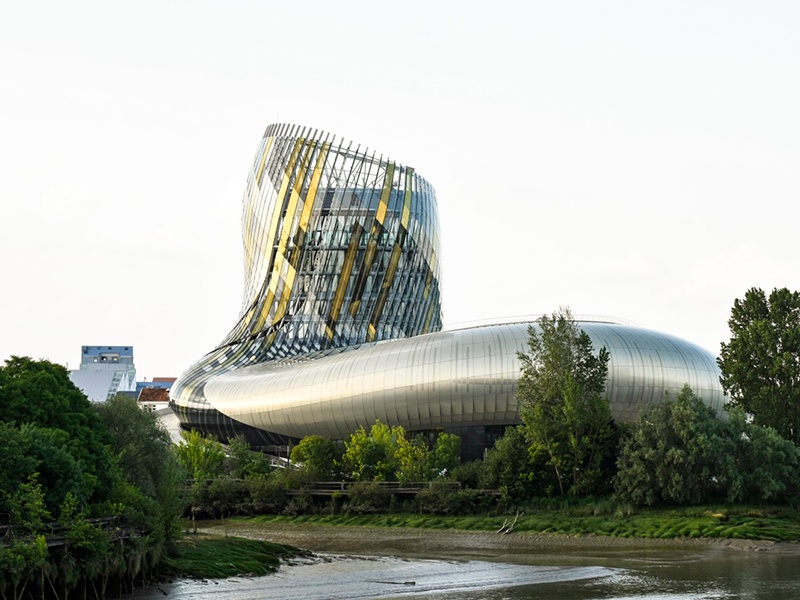 La Cité du Vin
Bordeaux, France
Designed by Anouk Legendre and Nicolas Desmazières, this ambitious $95 million (€81m) museum, encased in shimmering, gleaming panels of glass and aluminum, has been described as the "Guggenheim of wine." La Cité du Vin takes visitors on a multisensory journey through the history of wine, from 6,000BC to the present day, using holograms and 3D models with dizzying films of vineyards shot from a helicopter, and virtual journeys across the sea. There's a zone where you can hear wine-inspired poetry, and another with bell jars filled with the scents you can expect to find in wine—chocolate, honey, roses, oranges, and even pencil shavings.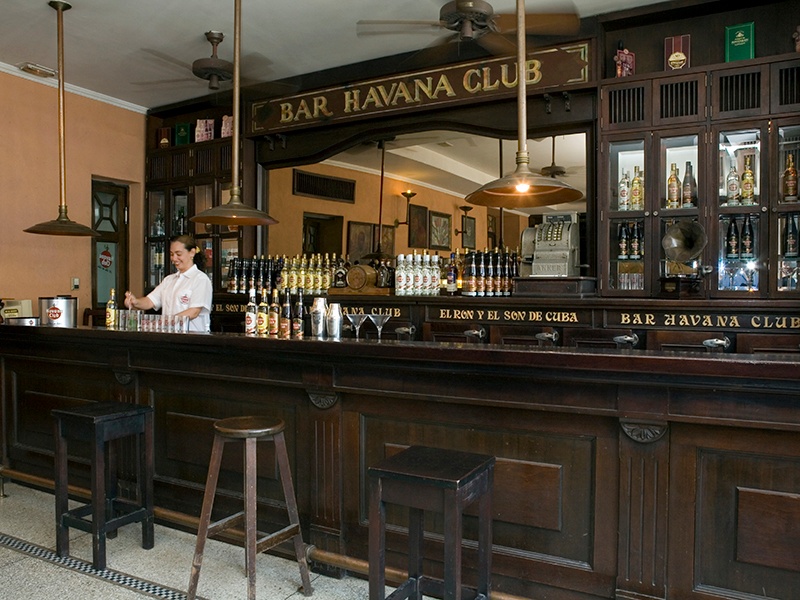 Havana Club Museum of Rum
Havana, Cuba
Housed in a gorgeous 18th-century colonial townhouse in Havana's Old Town, the sultry Havana Club Museum of Rum gives visitors a taste of Cuban culture, history, architecture, and its two most famous exports—rum and cigars—and demonstrates every stage of the rum-making process, from coopering to fermentation and distilling. Cuban rum is distinct from other types because it is typically distilled from fermented molasses rather than sugar cane, and matured for at least two years in American oak barrels previously used for bourbon. Among the displays are an authentic mule-driven cane mill that was used in the earliest ingenios or sugar refineries, and models of the steam engines that transported the sugar cane to the distilleries.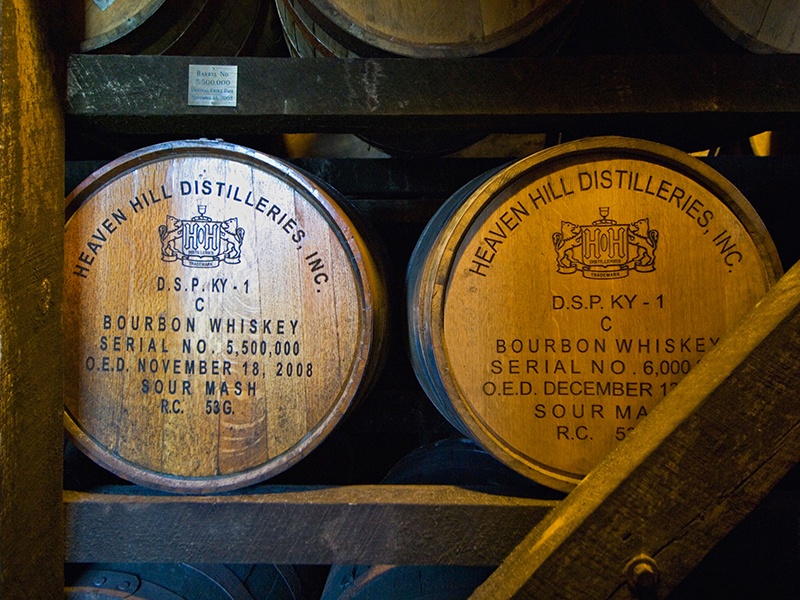 Bourbon Heritage Center
Bardstown, Kentucky, United States
If there's one spirit that is suffused with the history and the folkore of America, it's bourbon. And each year, thousands of whiskey lovers head to Kentucky to follow the distillery trail through the state. Heaven Hill Distillery's award-winning Bourbon Heritage Center is filled with immersive displays that feature excellent footage of the production process from start to finish. The distillery also possesses what it claims to be the world's largest bourbon barrel. To be true bourbon, a spirit must be made from a grain mixture that is at least 51 percent corn. Tastings highlight this difference and there are two tours to choose from, the Mashbill and the Whiskey Connoisseur Experience.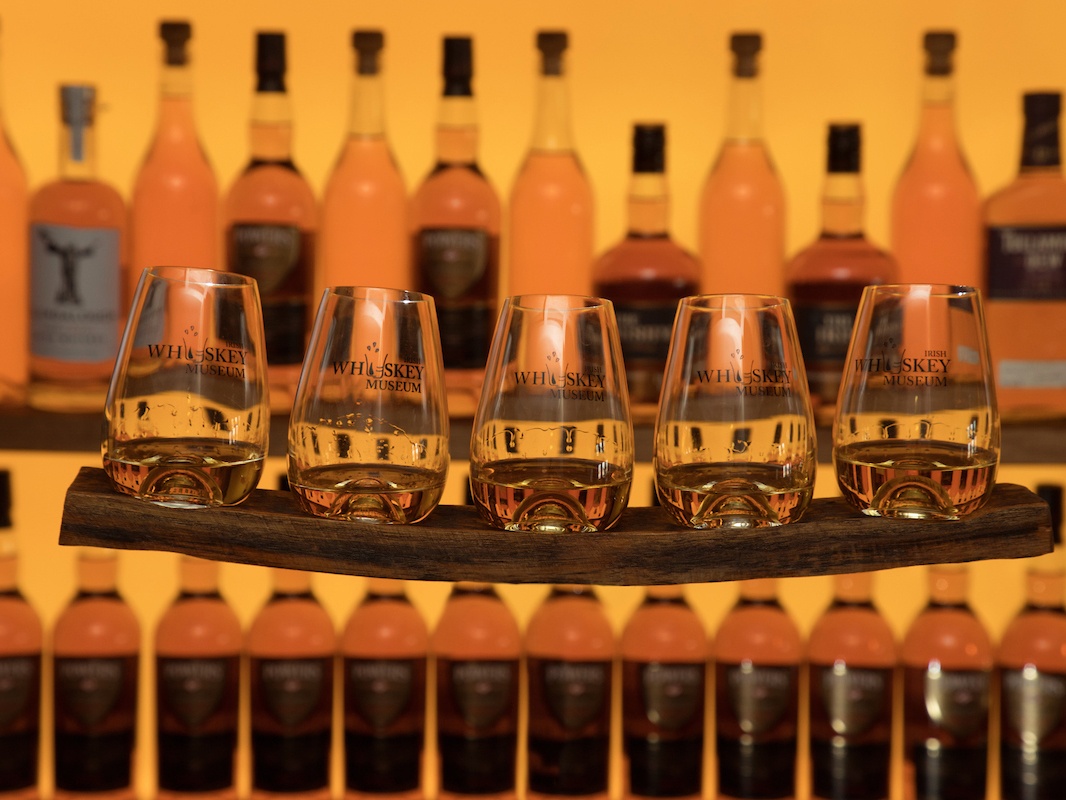 Irish Whiskey Museum
Dublin, Ireland
The Irish have been distilling whiskey since the monks brought back the technique from North Africa, and the story is beautifully told at Dublin's Irish Whiskey Museum by excellent guides—both human and digital—who reveal the rollercoaster fortunes of one of the nation's proudest exports. There are tastings, too, of course, as well as an upgraded tour that includes a blending session. The museum also has some noteworthy memorabilia, including one of only two remaining bottles of DWD Whiskey and the last bottle of Cassidy's.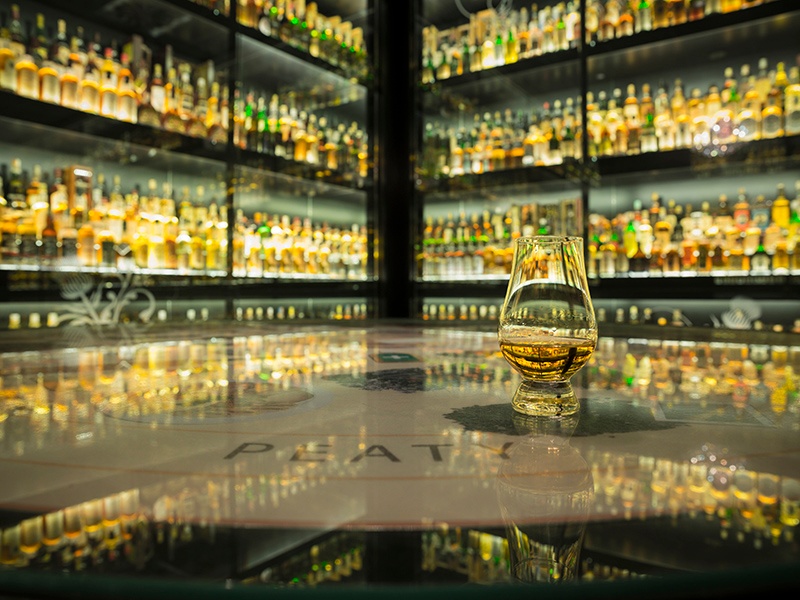 Scotch Whisky Experience
Edinburgh, Scotland
While the ride in a plastic barrel through a replica distillery may not be to everyone's taste, it certainly sets the tone at the Scottish Whisky Experience, which aims to educate in a fun and engaging way. Highly knowledgeable and entertaining guides explain the process of Scotch production and highlight the country's main whisky regions—as fine an introduction to the spirit as you're likely to find. The biggest draw, however, is the Diageo Claive Vidiz Whisky Collection, the largest private collection in the world. Comprising 3,384 bottles, it's housed in a spectacular glass and marble vault.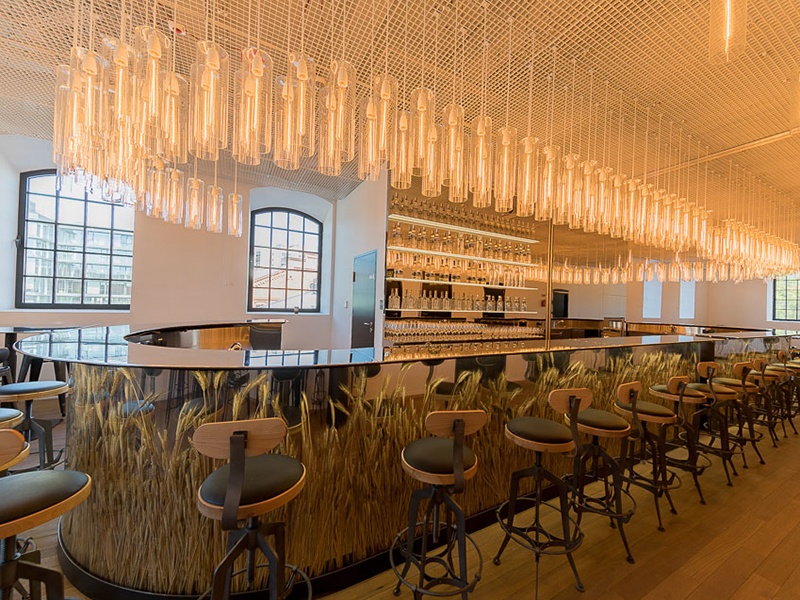 Polish Vodka Museum
Warsaw, Poland
Recently opened, the Polish Vodka Museum in Warsaw is the first museum in the country dedicated to the spirit. Housed in the 19th-century Gothic buildings where distiller Koneser once made its world-famous Luksusowa and Wyborowa brands, the museum's thematic exhibition rooms educate and inspire, taking visitors through the country's 600-year history of vodka-making. Exhibitions include a medieval alchemist's virtual laboratory, and visitors can learn about the role vodka has played in politics, as well as bartenders' tricks of the trade. There are regular tours, plus extended sessions on the history of Polish vodka, how to make cocktails with the spirit, and food pairing.
Beefeater Gin Distillery
London, United Kingdom
Beefeater is one of the biggest names in British gin, and its visitor center, in the heart of London, celebrates the brand's 200-year-old history through a hugely entertaining and fascinating tour that takes visitors from Victorian London and the days of Hogarth's Gin Lane to the present. There are lots of interactive displays and iPads are available for those who want to know every last detail. There's lots of fun to be had from wandering around the rooms and the mock-ups of prohibition-style bars before heading into the distillery for a tour, tastings, and a very welcome G&T.