Can you buy wellness? Or, better still, build it into your daily routine at home? You can certainly buy the equipment, and the interior design, to help you on your way. The global trend for "wellness suites" in private residences and developments has long surpassed the average home gym of old—we've moved on from a few dumbbells and a solitary exercise bike.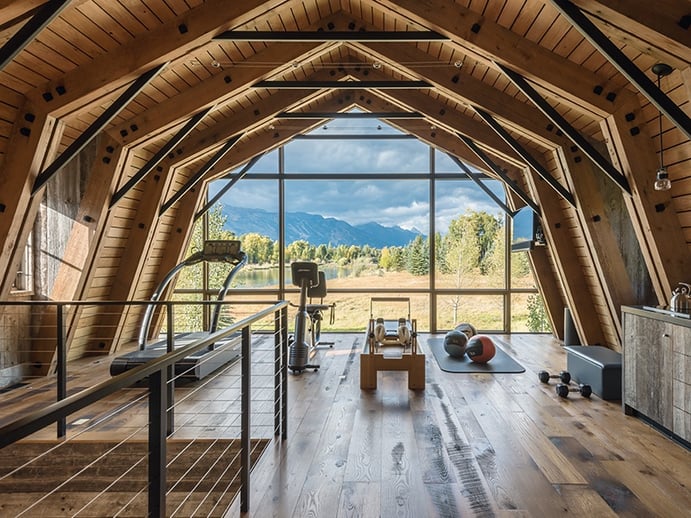 In 2017, any home worth its salt will have a more holistic approach: state-of-the-art facilities might include an indoor pool with treatment rooms, 2-in-1 sauna and steam cabins, or a private yoga deck. For the truly committed, meditation pavilions, Himalayan salt grottos, and even climbing walls or gymnastics facilities can also be factored into new designs or added to an existing property.
According to the International Well Building Institute (IWBI), an offshoot of its American forebear launched in 1941, the seven core concepts of the wellness standard for buildings—air, water, nourishment, light, fitness, comfort, and mind—can improve everything from a person's energy and stress levels to their alertness and productivity.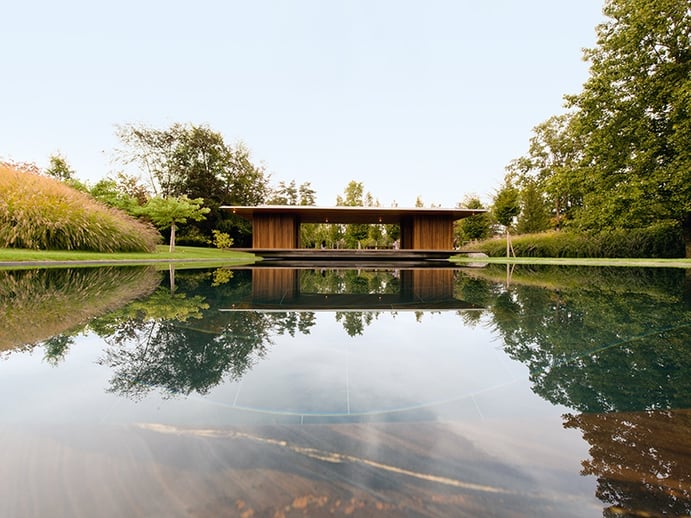 "We spend more than 90 percent of our time indoors, which means that buildings, and everything in them, can have a profound effect on health," says IWBI chairman Rick Fedrizzi.
Beyond fitting out a room with beautiful exercise equipment from the likes of TechnoGym and PENT, there is a movement toward integrating wellness into homes that enhances not just physical appearance but emotional wellbeing, too.
There is a movement toward integrating wellness into homes that enhances physical appearance and emotional wellbeing
Certainly, this is what the owners of a standalone meditation pavilion near Geneva had in mind when they commissioned local firm GM Architects to design a simple, symmetrical structure over a calming pool of water. Likewise, Jellyfish House in Marbella, Spain, designed by Dutch architect Wiel Arets, plays on a number of wellness principles with its fantastical, cantilevered pool and sauna/steam room complex.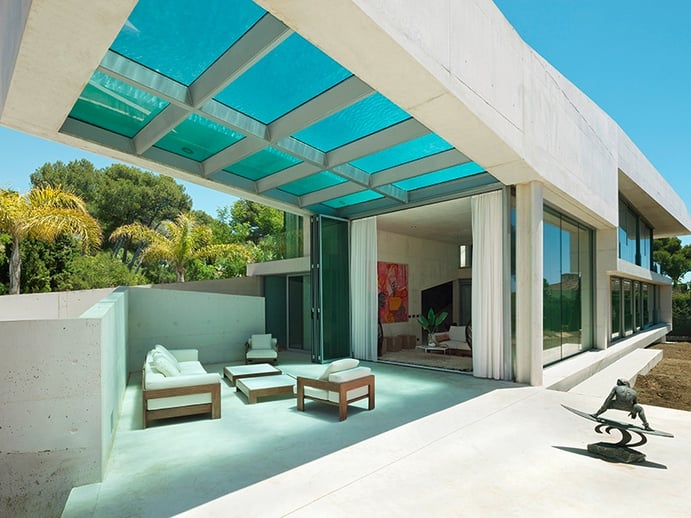 Passing fad or built to last?
So, what is going on? The recent interest in wellness is twofold, says Zackary Wright, Executive Director of Christie's International Real Estate for Asia Pacific & Western North America. Homeowners like to glean the benefits of daily exercise and wellness treatments in the privacy of their own homes, but equally they are looking for ways to make their properties stand out in a competitive market. "Everyone already has a gym and a pool, so as prices creep up, people are looking for points of differentiation, and these kinds of facilities are important," says Wright.
Homeowners like to glean the benefits of daily exercise and wellness treatments in the privacy of their own homes
A case in point comes courtesy of Nick Gowing of London-based firm NG Architecture. NG is installing a sauna with Himalayan salt wall, indoor pool, gym, and chill-out space into the basement level of a multimillion-pound residence in London's West End. In this case, wellness was secondary to the aesthetics of the salt wall, which is meant to act as a natural air purifier and help counter inflammation and respiratory problems.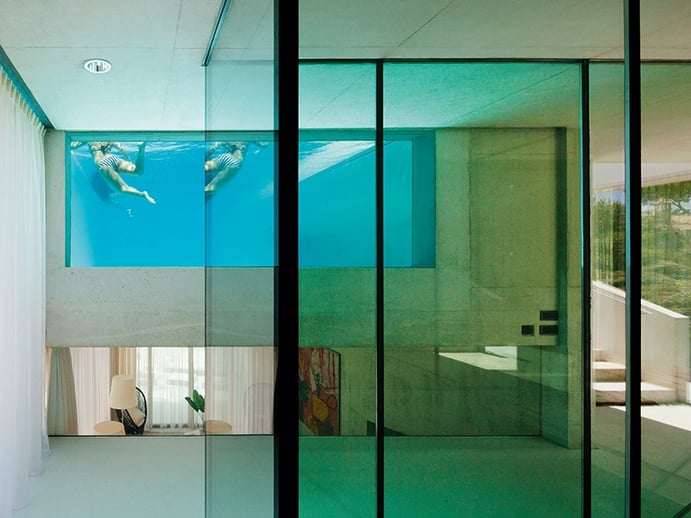 "The client fell in love with the salt wall just for its visual appearance. But salt tends to degrade in damp environments so we had to come up with a solution to keep it from doing so," says the architect.
Is there a danger, however, that wellness suites are just another passing interiors fad? "Ten years ago our clients could say they've got a gym and an indoor cinema, and that was really exciting. It's less so now," Gowing says. Often cinemas were left unused, he adds, so in some ways wellness features make more sense. "One of the reasons wellness works is because these activities are quite private anyway. It's something very nice to do in the sanctity of your own home," he adds.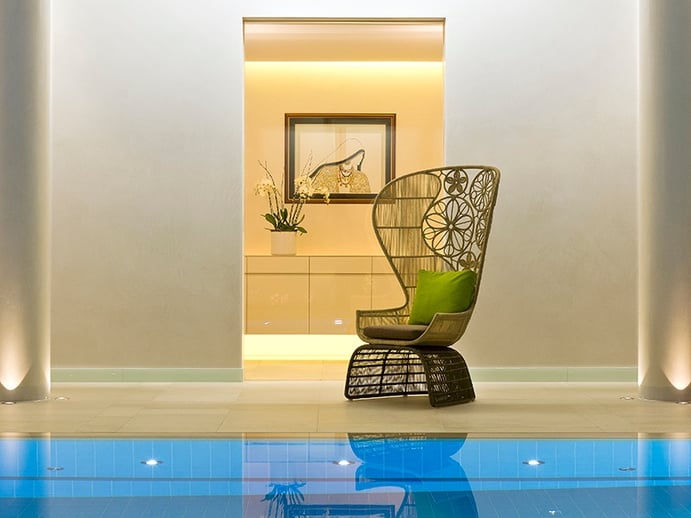 Parisian designer Sybille de Margerie points out that her cash-rich, time-poor clients just want everything at their fingertips and that it's not unusual for wellness facilities to comprise up to 20 percent of her clients' homes—therefore, why not go all out?
One of the key considerations for clients is to create space that gives a break from the relentlessly fast pace of life, says Anna Agapova, creative director of Oleg Klodt Architecture & Design. The firm's work in residences in and around Moscow shows how views of the garden, natural materials, and clever lighting can go a long way to promote a calm, harmonious environment.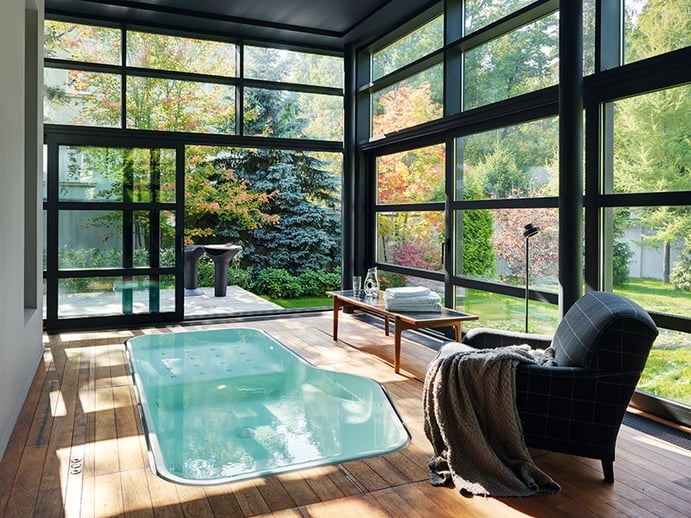 On the other end of the spectrum, there are architects who take briefs from clients who are almost like sports and fitness professionals in their approach to health, wellbeing, and adventure, and who see practical advantages to adding these elements to their homes.
Health and happiness
Eric Logan, partner at CLB Architects in Jackson Hole, Wyoming, says the majority of his clients have already pinned their colors to the mast by having a home in an area of outstanding beauty where nature and outdoor living is par for the course. "Wellness is part of the lifestyle here," says the architect.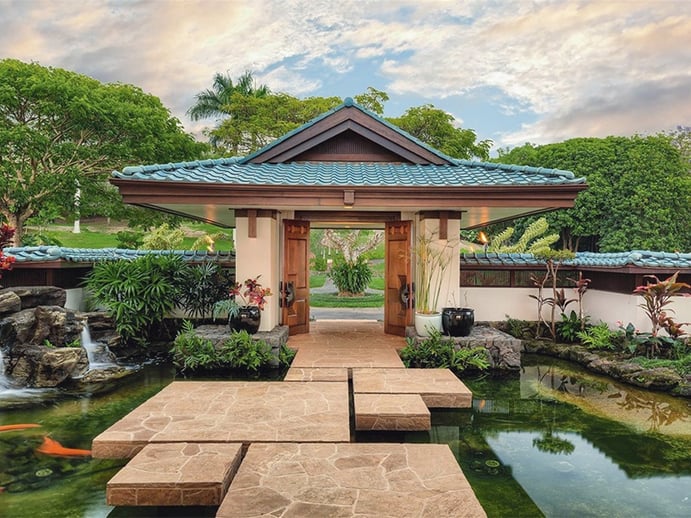 In addition to a number of standalone yoga pavilions and meditation spaces for various clients, the firm has recently taken the brief for a "wellness tower" in a vacation home in Park City, Utah, for one East Coast family with a particular fondness for skiing and adventure. At the highest point of the structure, a floating roof will hover over a 360-degree glass wall where workouts will happen with views of the surroundings. Further down will sit a plunge pool, sauna, steam shower, and treatment rooms. "It plays off the idea that this home is a mini resort for the owners and their guests to enjoy," says Logan.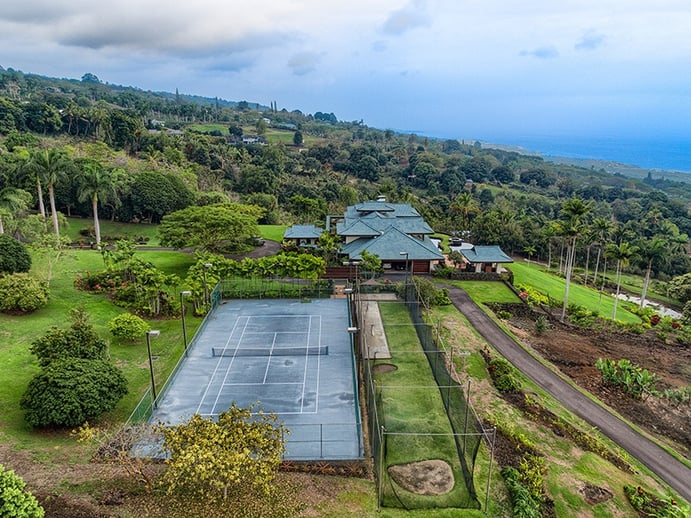 The house also has a zone geared toward skiing, including boot dryers, lockers, a cinema to show ski films, and a room for skis to be tuned by a member of staff on call. "It's a five-star hotel experience in your own home," Logan says.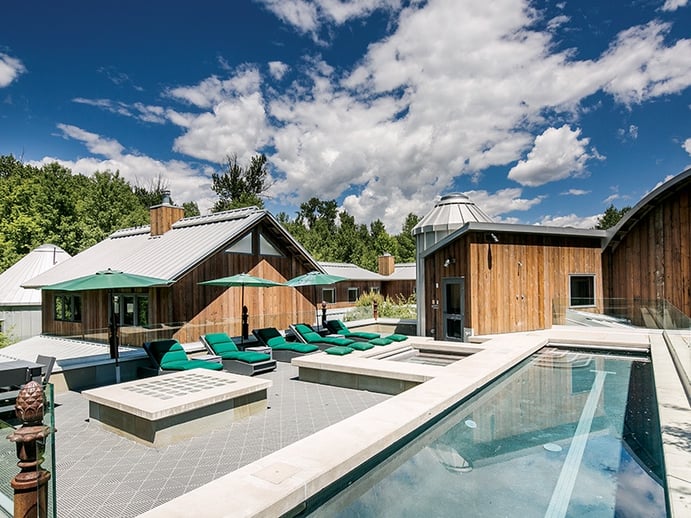 Not every project has to be so showstopping, however. Local artist and writer Dina Mishev asked Logan to design a climbing wall on the exterior of her minimalist home. Her motives were fairly straightforward: "I don't do nearly as much climbing as I used to do and I thought the wall would be a great way to combine my enjoyment of climbing with the practical need of getting onto the roof, which is flat, 27 feet high, and has amazing views of the Tetons."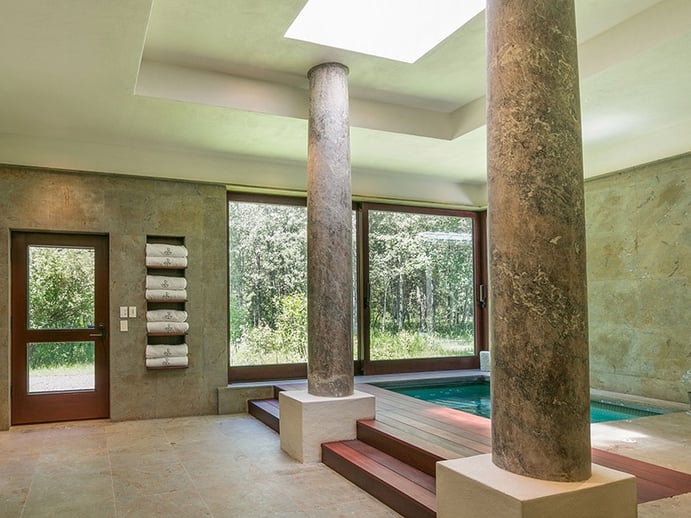 With the global wellness industry now a trillion-pound market, it's increasingly clear that people want to lead healthier lives—at home. "Our homes are the most important buildings on Earth," says IWBI's Fedrizzi.
"It's about choosing to live a healthier life and making sure everything around you supports you in that goal."