Designer of the new W Hotel in Melbourne, Australia's Fady Hachem has wowed the design world with his work for city bar, the boutique Adelphi Hotel, and the Mon Bijou event space. His company Hachem won best lighting in the prestigious Restaurant & Bar Design Awards 2017 for wood-and-glass pizzeria Piccolino and he is also working on a number of residential projects; Riverside at Chicago showcases how a structure can sit harmoniously within its environment, while Nic & Co. will be part of a new breed of building that will provide its residents with a unique living experience amid sustainability and technology.
Here he explains how he creates products that are just right for the client, while retaining a free-thinking approach.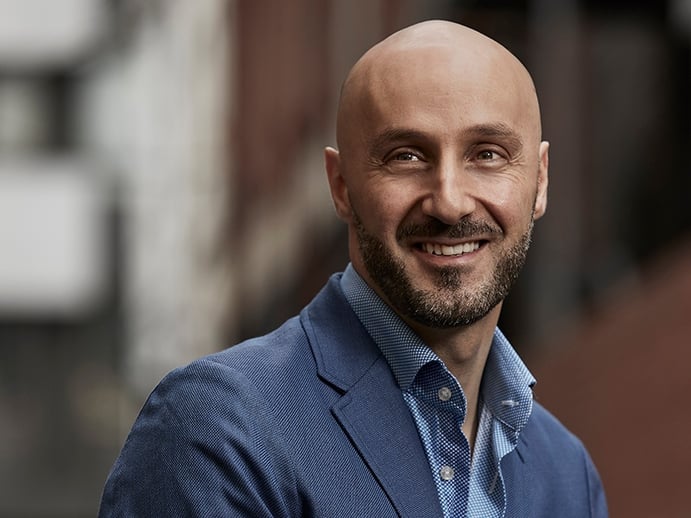 How did you decide to become a designer?
My first intention was to be a fine artist. I loved the freedom of creating work that reflected my personality, but didn't feel I was in a position to work solely as an artist. So I decided to explore different mediums that would give me the same feeling without the starving-artist experience. I first studied graphic design, which was the evolutionary step for my career. I quickly turned my attention to other expressive forms in the field of interior design, then architecture, and found these areas completely fulfilling.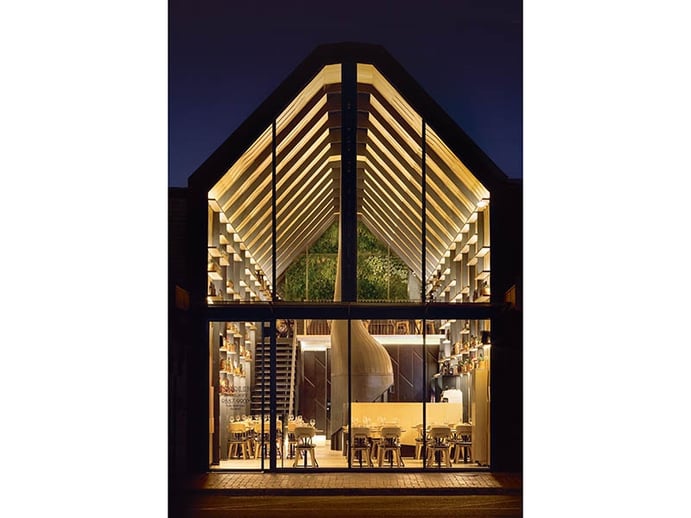 What's your favorite design era?
The Art Deco period. I love the elegance, fine craftsmanship, and attitude behind it. It was an exciting period that continues to profoundly influence all forms of creative expression. I draw a lot of inspiration from Art Deco and would have loved to have been around during this time.
I would have loved to have been around during the Art Deco period
Tell us about your background…
I grew up in a northern suburb of Melbourne, Australia. My parents were migrants with strong family values. Growing up in this environment I learned a lot about how to achieve my dreams through hard work and dedication.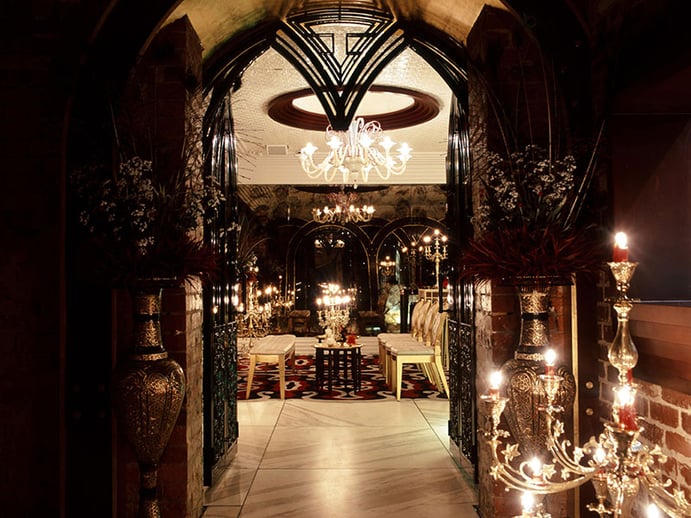 What made you want to set up your own company?
It really came down to control over ideas. I knew that starting my own business would give me the chance to bring my own concepts to life. I got my first break while at university and the rest is history. I never intended to start my own business while at university but I'm grateful every day for the opportunity.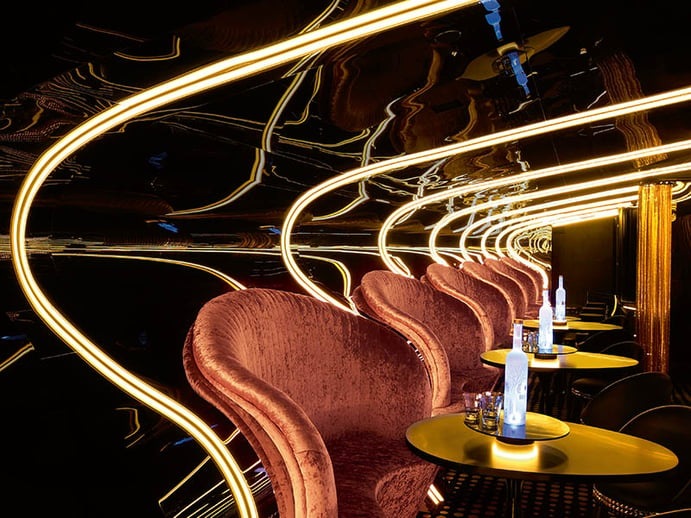 Tell us about your first commission…
Before my first big break I worked on a handful of brands and eateries for friends and family. I was working as a doorman at a Melbourne bar when I negotiated my way into designing the owners' new establishment, which was set to be one of the largest bars in the city, called Bond. This launched my career and I won my first design award for it. I've since redesigned the establishment—it was fantastic to revisit and an awesome feeling to win another award for the new design.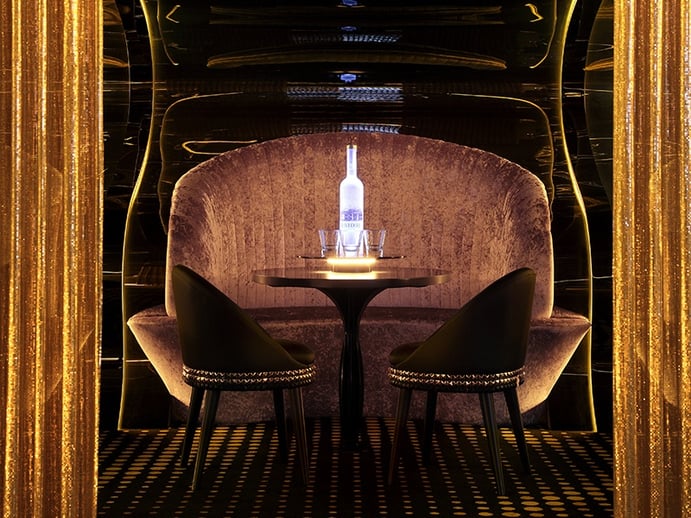 Describe the Hachem company ethos…
When I first started some 20 years ago, I noticed a large disconnect between what the client brand embodied and the result of the built form. I felt the connection needed to be symbiotic. My approach is to start with a big idea and the development of a brand—the designs are then focused on bringing the idea and brand to life.
A hotel or bar should appeal to the senses, trigger positive feelings, and create memorable experiences
What makes a good hotel?
A hotel or bar should appeal to the senses, trigger positive feelings, and create memorable experiences for the guest. The design forms part of the experience and not only serves the purpose of engaging its guests, but just as importantly, is functional; allowing operations to run smoothly.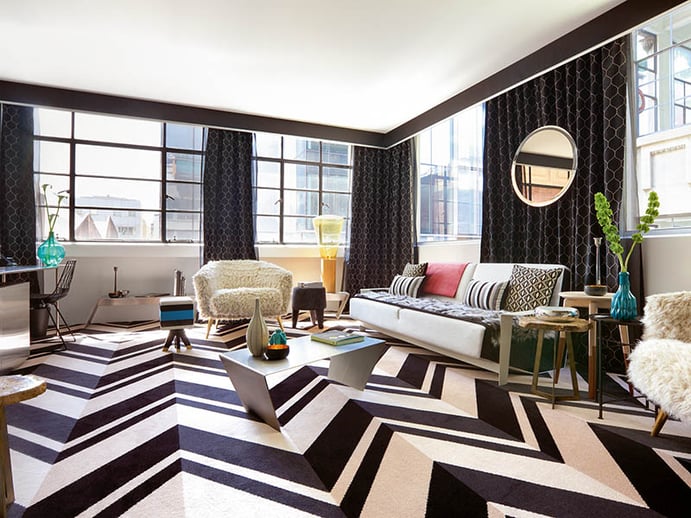 Tell us about your Melbourne home…
Our home is a special place for my family. My wife and I have two young sons and two little Pomeranian dogs, all four of them full of boundless energy. It was designed to stand up to wear and tear, but we have kept a relaxed luxe feel throughout using materials such as brushed brass, marble, and natural timbers. One side is an entirely glazed façade that faces a large reserve and river, giving us an abundance of natural light. This allows us to easily access and enjoy our outside environment as well as appreciate uninterrupted views.
…and your neighborhood?
Our neighborhood is quite close to the central business district (CBD) in Melbourne, but set in a natural and spacious landscape. It feels like a country retreat, with a large river running through it. But the CBD is still our go-to destination for shopping and dining out; in our ever-evolving laneways you are spoiled for choice. For delicious Italian food and an intimate atmosphere, try Tipo 00, and for a sweet bite you can't ignore Om Nom dessert bar. For fashion you'll find many boutiques, but I head to Joe Black for bespoke suits, Rhodes & Beckett for smart outfits, and Jack London for cool casual.