Readers over the age of 40 may just about remember the very tail end of the golden age of aviation – a time when air travel was elegant, when airports were glamorous places full of well-attired travelers, and when even coach could be a fairly pleasant experience. But all that began to change in the 1980s – and by the 90s, air travel, for better or worse, was both democratized and commoditized. The reasons for this are mostly economic: since 1980, the price per mile flown has fallen consistently, and what was once the preserve of the few is now open to nearly everyone.
Those seeking a more rarefied experience can always go business or first class, but even so, they still have to deal with at least part of the modern airport experience. In fact, the only way to really recapture the golden age of aviation is to fly private. But this usually means owning your own plane – and even for the very wealthy, planes are expensive to own and expensive to run.
A popular solution to managing this expense is fractional ownership, whereby you buy a share of a plane, rather than the whole aircraft. The best known and largest of the fractional aircraft companies is NetJets; others include Flexjet and Encore Aviation. "A private jet might cost $10 million, but even if you fly a lot, you'll probably only be using it 20 per cent of the time," says Marine Eugene, sales director of NetJets Europe. "It doesn't make sense to underutilize an expensive asset like that." Instead, it makes much more sense to own a percentage of a plane.
Fractional ownership allows you to be spontaneous. 'What's the weather like in Sardinia this weekend?'
Marine Eugene
It is also possible to do fractional ownership yourself. You find, say, five like-minded friends and buy a Gulfstream together. But this creates problems when three of you want the jet on Friday. However, this is less of a problem if it's 10 of you with two aircraft. And if it's 100 of you with 20 aircraft, it's probably not a problem at all. This, in a nutshell, is how NetJets' fractional ownership works. The company's pool of aircraft is big enough that if you own a fraction of one of its planes, it can guarantee you a plane anywhere in the world within 10 hours.
In terms of cost, fractional ownership is still not cheap. A fractional share of a jet will set you back between $1 million and $6 million (for 12.5% of the plane itself, depending on the aircraft) and thereafter the flying time will cost you from $5,000 to $12,000 an hour.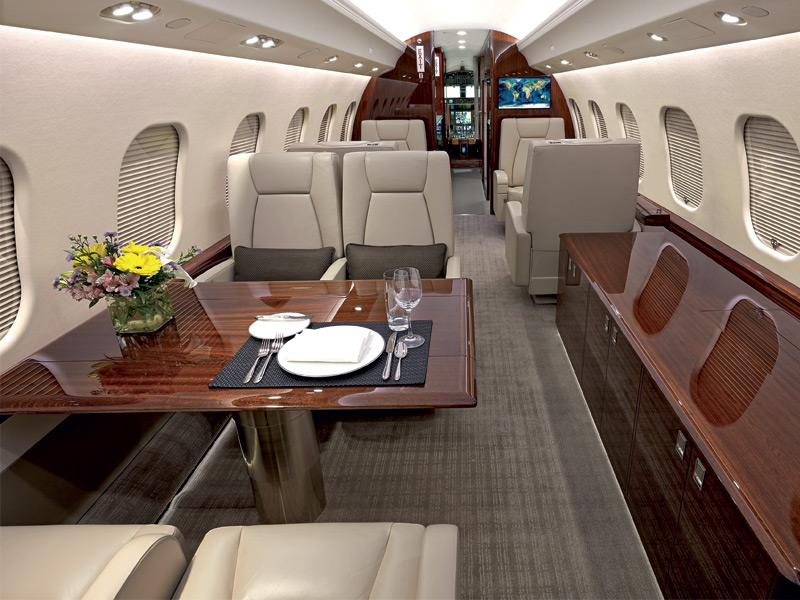 However, says Eugene, the private aviation experience is completely different, even to first class. "If I fly commercial," she explains, "I have to plan my day around flights. If I fly private, I agree to a meeting and then say to NetJets, 'I need to be in Milan by 10am. Which airport is best?' " There are similar pluses for leisure travel. "When the weather was bad in London in the early summer, we had a lot of families saying, 'OK, what's the weather like in Sardinia this weekend?' Owning a share in an aircraft allows you to be incredibly spontaneous."
The great plus is that you're not limited by scheduled routes. In fact, you can avoid major airports altogether. "You never have to go though commercial hubs," Eugene affirms. "In London, a lot of people use Northolt [15 miles northwest of the city center]. You drive to Northolt, clear customs, and get on the plane. You make huge time savings." Not only can you start from small airfields, you can fly almost anywhere. "We've been to Siberia, Cambodia, Easter Island…"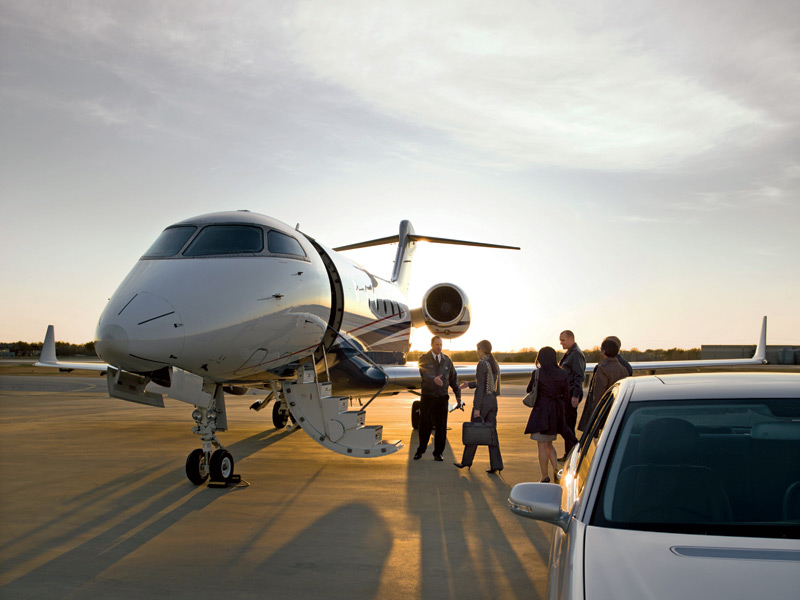 There are, of course, more general trends. "We see a spike to the Caribbean in the winter months," says Eugene. Again, when visiting islands, flying private means you go to the airstrip on the island you want to visit, not to the nearest commercially served airport. Moreover, you fly directly; there is no need to spoke and hub as commercial airlines do. "Things become so much simpler."
As to what you can do on board, it's very different to a normal aircraft because other than having cabin crew (usually on-call rather than in the cabin), you're by yourself. "A lot of people sleep – you can have a proper bed and pyjamas," says Eugene. Others eat, work, or watch films. "It's your cabin and you're the priority. Some of our passengers even smoke on board. We just make sure we clean the cabin thoroughly afterwards."
WHEN GLAMOUR RULED THE SKIES
Air travel's glory days – as immortalized everywhere from strangely formal photos (such as the one above, of Pan Am's cabin crew circa 1969) to James Bond films – were the 1950s, 60s, and 70s. Back then, flying was the preserve of the rich and there really was a good chance you'd wind up sitting next to a film star or business tycoon, while tucking in to a four-course meal served by a waiter in black tie.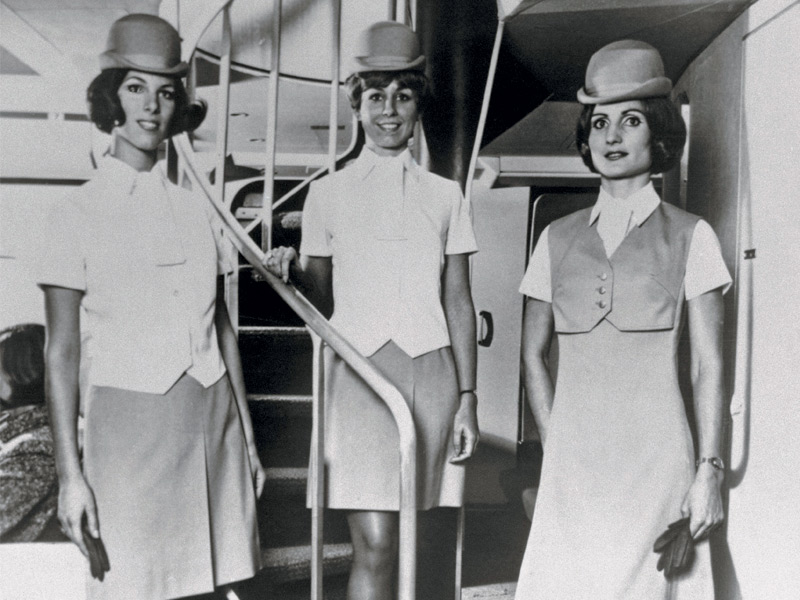 The very best time was probably the late 60s to the mid 70s, when slow, noisy propeller planes had been largely replaced by jets. Cabin space was generous, ladies enjoyed the comforts of powder rooms, flights were rarely full, and airlines tended to compete on service and the attractiveness of their cabin staff, rather than price.
Perhaps the high water mark of this era was 1976, when Concorde entered service, whisking passengers from London to New York in three hours. But this golden age was rather short. In 1978, the US government deregulated the airline industry, setting the stage for today's no-frills, price-based competition.