Visit Fernando Mastrangelo's New York studio and, on any given day, you might find piles of salt, sand, ball bearings, cement, even coffee—just a few of the materials he uses in his striking paintings and sculptural work. "If you marry form, content, and materials, you have a balanced work of art," he says.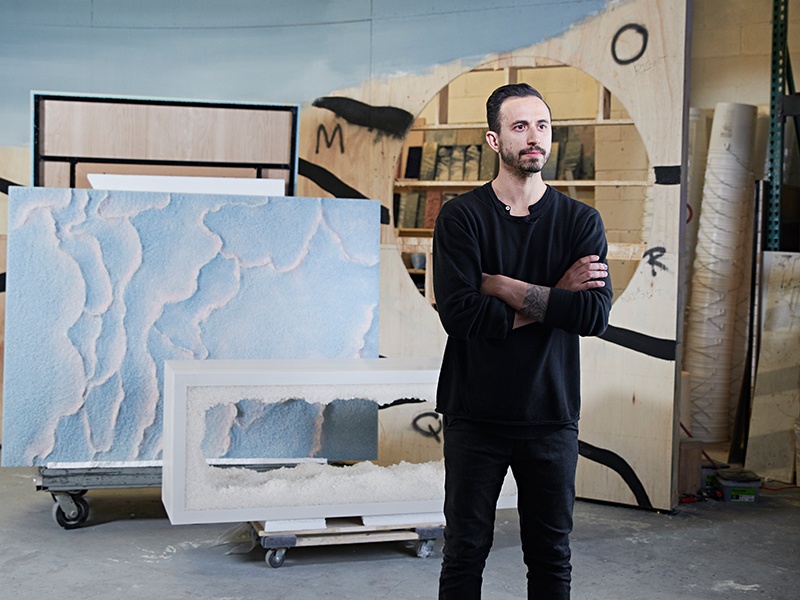 Mastrangelo's output to date includes Drift, a series of objects made with hand-dyed sand, inspired by trips to Patagonia and the Grand Canyon; the geometric Ghost table cast in white cement and created using a robotic arm; and paintings created using sand and powdered glass. Primarily a sculptor, Mastrangelo's earliest forays into art were two-dimensional: "As a child I would spend hours in my room, listening to my Walkman, trying to make photorealistic drawings of friends or girlfriends," he says. "I thought artists had to be able to draw a figure perfectly to even be considered an artist."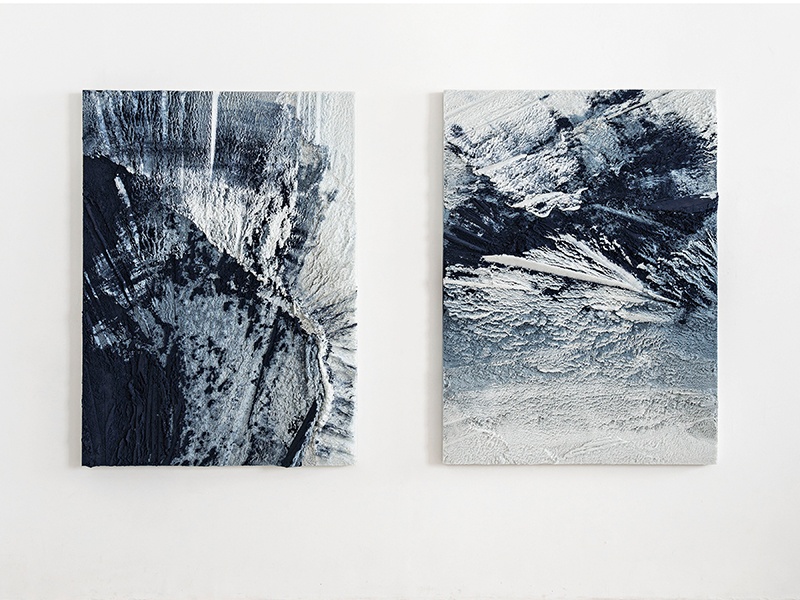 Mastrangelo was born in the United States, but his family relocated to Monterrey, Mexico, for his father's work. A Salvador Dalí painting spotted on a T-shirt at high school confirmed his choice of career path. "Dalí quickly became my new idol, I obsessed about every facet of his life and, of course, I tried to imitate his style."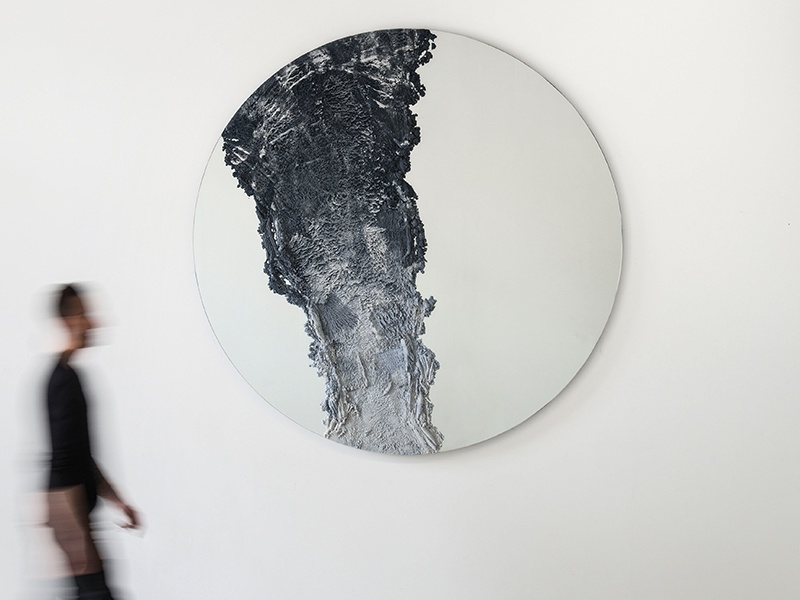 Back in the United States he studied sculpture in Virginia and also attended the Pilchuck Glass School before working, for a time, as an assistant to artist Matthew Barney, who "set the path." In 2014, alongside his sand paintings and other artworks, he began producing furniture under the MMaterial line. "I think of everything as sculpture," he says. "The thing is a 'chair,' now all you need to figure out is the form and the materials."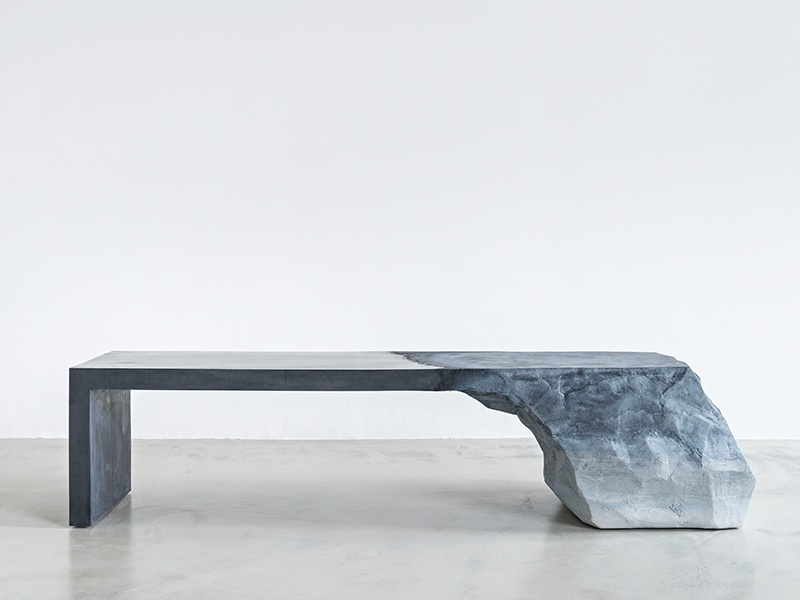 Mastrangelo describes his art as "the pursuit to imitate the incredible beauty of nature through simple, material-based objects or installations," and hopes that his works "remind people that we're often most connected when we're connected to nature." He has just embarked on a "wild card" project inspired by Henri Rousseau's paintings.
The installation will combine cast walls and sculptural furniture, none of which will be for
sale. "It's an attempt to put our hat in the ring for sculptural interiors that are conceptual while remaining functional," Mastrangelo explains. "It may tank, or it might thrive. Ultimately, the piece is an experience for the audience."