Ring the changes with Luxury Defined's round-up of the latest in home decor. Whether you're looking for tailored storage solutions, a splash of color and pattern, or practical yet stylish home essentials, our editors have chosen seven of the best fittings and fixtures to inspire you.
1. Color wash
The London Basin Company is bringing some unexpected color to guest and half baths with its artful, hand-finished basins. The mother-and-daughter team have taken inspiration from some of their favorite places around the globe—evident in designs like Georgiana, which depicts traditional Chinese scenes, and the Orient-inspired Lorelei, which has a blue pattern on the outside and two (optional) gray and orange goldfish on the inside. The basins ship worldwide.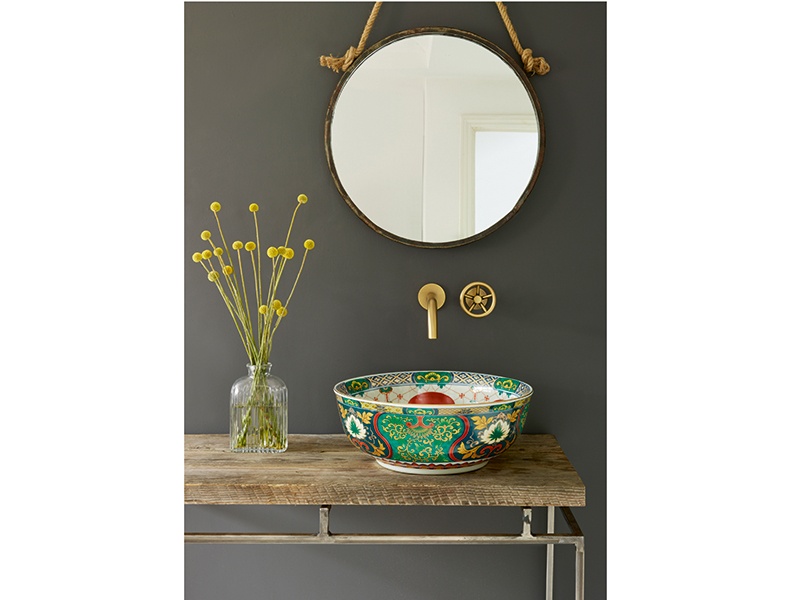 2. Pattern cutter
Master of haute couture Jean Paul Gaultier has teamed up with Parisian wallpaper company Lelièvre to produce designs that signal "an end to timid walls." Among the patterns the couturier has produced for his launch collection, Les Papiers, are Flamboyant, a bold rose on a textured background; Hirondelles, featuring swallows in flight; the geometric Basque; and Porto, a tile design inspired by the city's São Bento station and the houses of Portugal's Douro region. "Completing a wardrobe or an interior space requires the same approach," says the designer. "Wallpaper is both traditional and innovative, taking us on a new adventure with Lelièvre, which has the same level of craftsmanship as we have in our haute-couture fashion."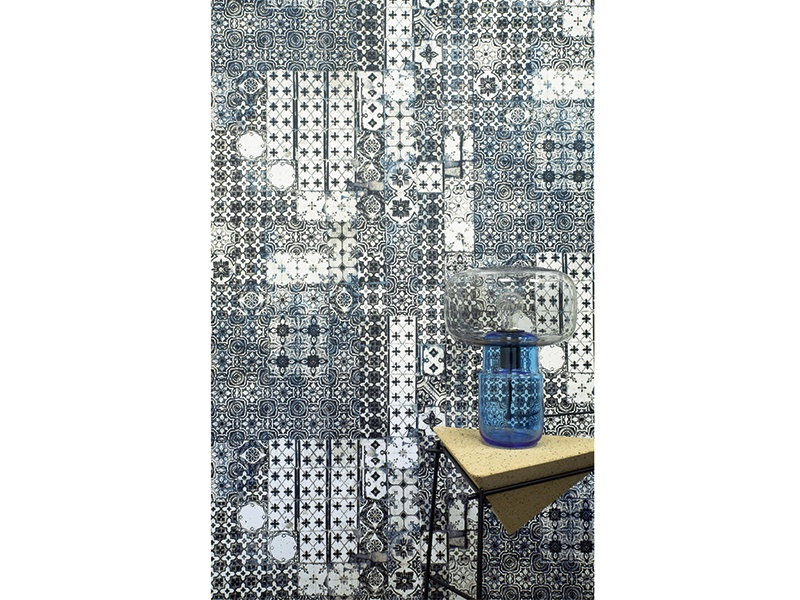 3. A different shade
"Elegant, accessible, and made for today," is how Ross Gardam describes his creations. Setting up his studio in Melbourne in 2007, Gardam has since produced seating and tables that combine traditional techniques with the latest manufacturing technology. His lighting is equally desirable, evidenced by these sleek Silhouette pendants. Born from the designer's desire to collaborate with local artisan glassblowers, the colored shades can be mixed and matched with metallic versions to create a contemporary chandelier.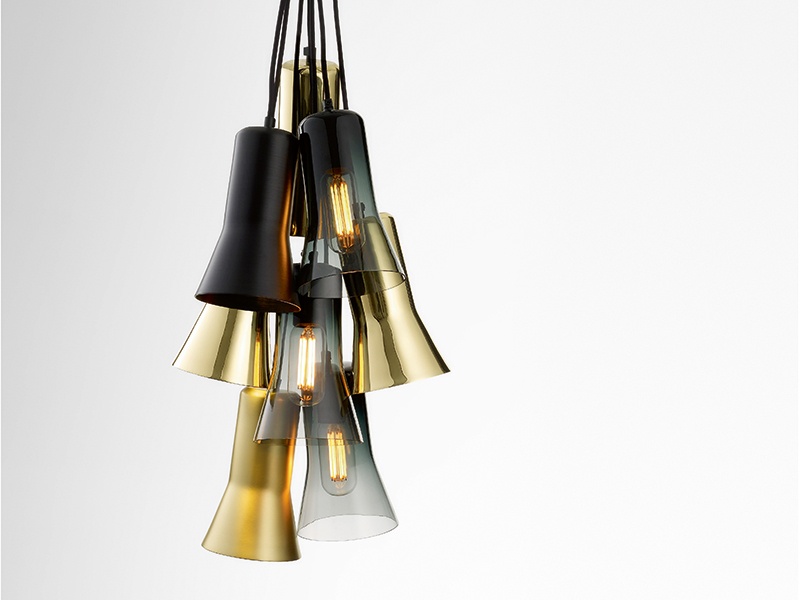 4. On the way up
Award-winning manufacturer Aritco tasked Swedish designer Alexander Lervik with using light and the latest technology to create an elevator that's perfect for the ever-more smart home. The Aritco HomeLift is sleek and low maintenance, and crafted from laminated acrylic glass, with no visible fixings. A backlit DesignWall comes in nine patterns and colors, and the elevator's lighting can be controlled via an app. A safety system includes child locks, an alarm button, and battery-operated backup in case of power failure.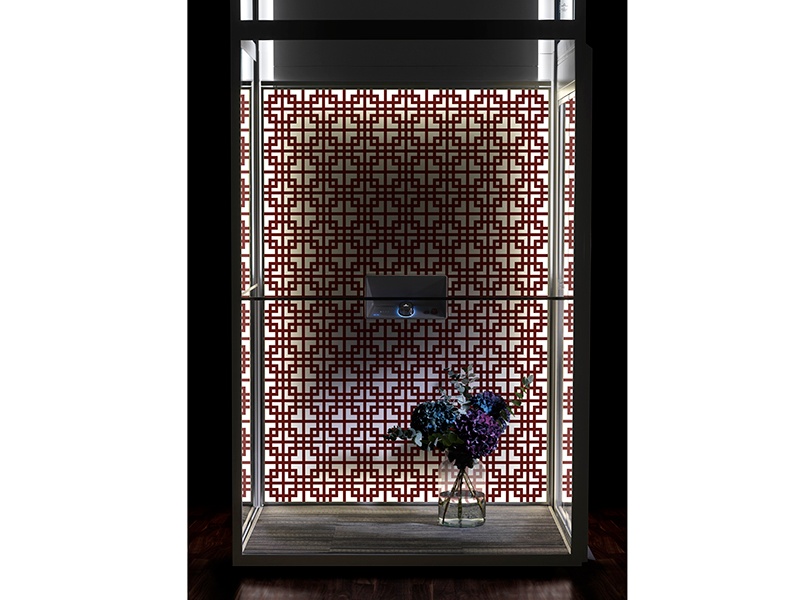 5. Hot right now
Cocoon wowed the design world when it released its freestanding Pedestal and suspended Aeris fireplaces. Now it has done away with legs and columns and introduced the Vellum: a wall-mounted fire it describes as a "living art piece." Available in stainless steel or black, the porthole-shaped fire has a 1.5-liter chamber, allowing for up to six hours of bio-fuelled (ethanol) fire, which offers the same amount of heat as a small-to-medium gas or electric fire.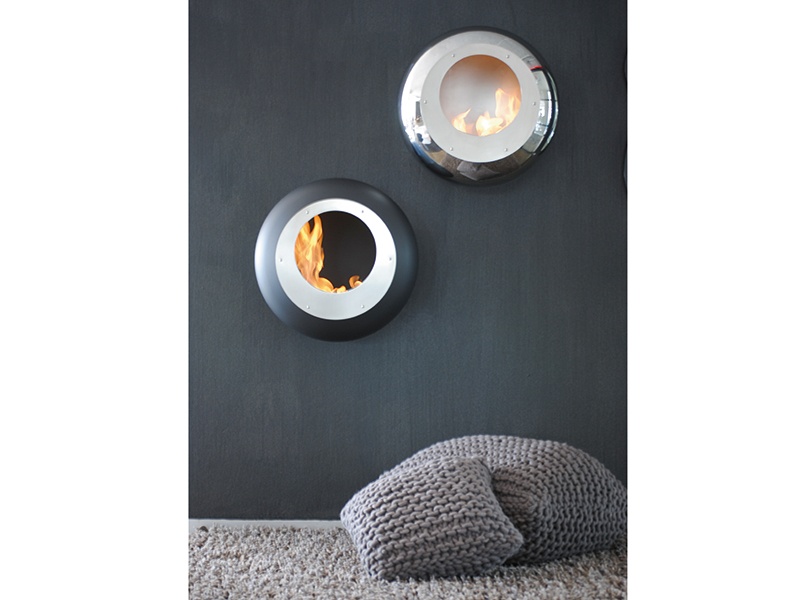 6. Form, function, flexibility
Bridging the gap between bespoke and build-it-yourself furniture, Cubit's modular sideboards can be configured to your exact requirements, whether it's books, vinyl, glassware, or ornaments that you wish to store. In Pop Art brights, subtle pastels, or wood veneers, the sideboards can grow as your collections do. An equally flexible range of shelving is also available. A fun, interactive website lets you play around with color and shape combinations.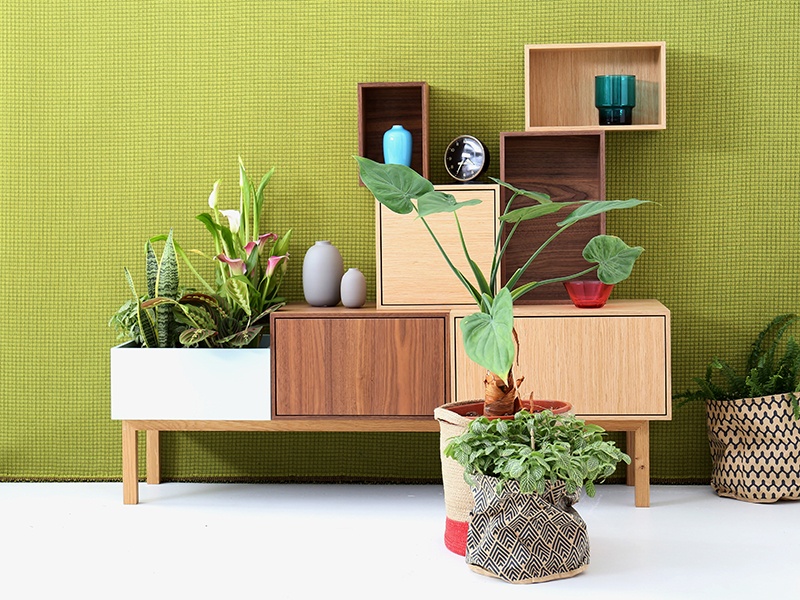 7. His chic materials
Since its launch in 1987, Arteriors has been a favorite with interior designers looking for interesting furniture, lighting, and accessories that are at once eye-catching and timeless. Widely available across the USA, the company's desirable range can also now be found at its first international outpost: the British capital. "London was a natural fit," says founder and creative director Mark Moussa. "It has a unique and eclectic spirit…" The same can be said of Arteriors' collaborations with artisans and manufacturers around the world, who together produce around 400 new products every year. With an emphasis on luxurious and tactile materials—embossed leather, solid bronze, mouth-blown glass, forged iron—every Arteriors piece, such as this delightful teak-and-woven-rope Jericho Reclining Chair from the Fall/Winter collection, is designed "specifically for design lovers with up-to-date sensibilities."