As the late Alexander McQueen said, "There is no better designer than nature." Indeed, where better to look for interior inspiration? Here, Luxury Defined turns the spotlight on the designers who turn to flora, fauna, and the elements for inspiration.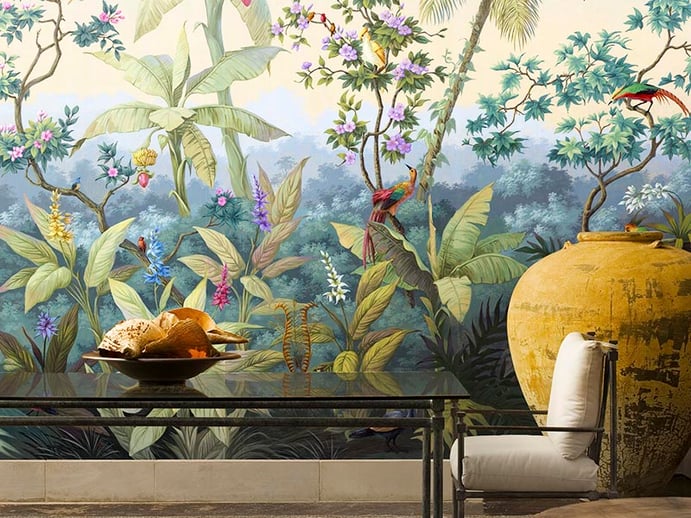 Call of the wild
Paul Montgomery's meticulously hand-painted wallcovering designs—inspired by original 18th-century, hand-blocked French wallpaper—will bring exotic birds and tropical greenery into your space, and can be tailored to your exact size requirements. Montgomery's Fine Murals studio also offers a custom service should you desire a more personalized vista: the verdant Tuscan countryside in your master bathroom, perhaps, or a flock of colorful parrots presiding over your dining space. Similarly striking, and available by the roll, the wallpapers of Sian Zeng can transport you around the planet, and through the seasons.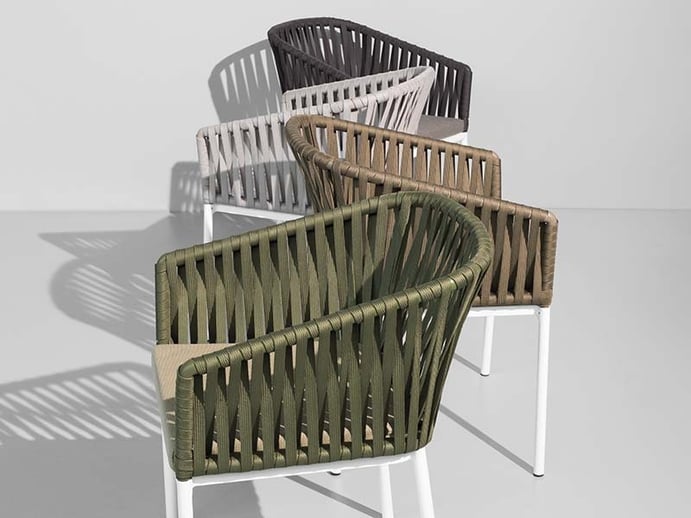 Weaving some magic
You may not know the name, but chances are that, by now, you've sat on at least one Kettal woven chair, eaten at one of its tables, or perhaps sunned yourself on one of its loungers. Since 1966, the Spanish company has worked with leading designers to produce contemporary furniture and homewares for use outdoors, or for informal indoor spaces—and which now grace the homes of the design-savvy around the world. Recent hits include the Objects stool, Basket chair, Bob recliner, and stone-topped Bitta dining table and chairs.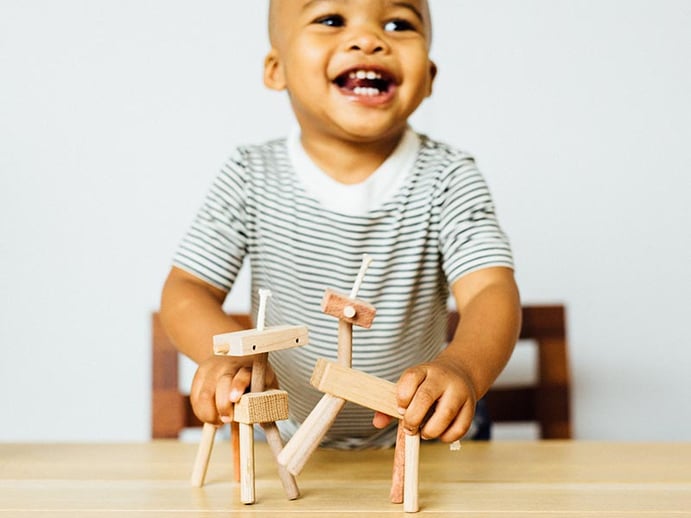 A menagerie in wood
"I first started tinkering with the idea of making toys while taking breaks from designing furniture," says Matt Monroe of his range of 'Robot' creations, all in wood, with a gorgeous natural finish—and as popular with adults as with children. The founder of the Los Angeles-based Monroe Workshop, he made his name with its minimalist, Scandi-style homewares – but the toy range, which includes pigs, elephants, lions, and frogs, has since taken off. "The first toy I made was a rough version of the Robot Monkey—a gift for a friend's baby." Next came Mini Robot Horses, which look great on a desktop, and now toddler-sized Robot Rocking Horses. "I love the idea of making 'Robots' out of natural materials," says Monroe, who trained in sculpture before carpentry captivated him.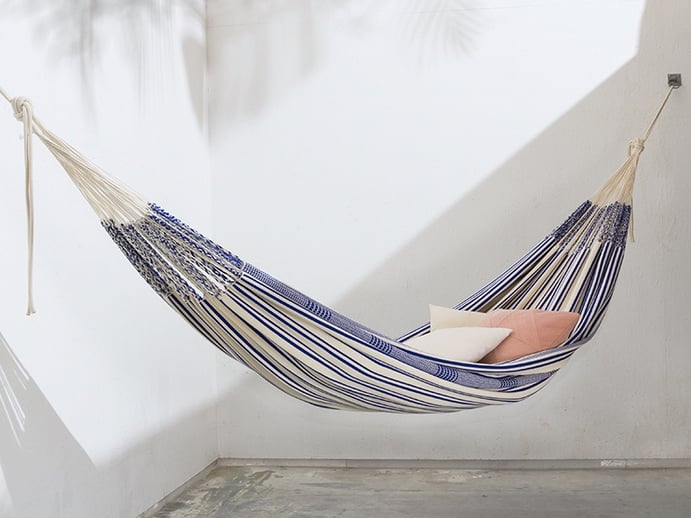 The swing of things
"Hanging out in one of our hammocks is as good for your social conscience as it is for your stress levels," says Dutch-Colombian Yaiza Dronkers Londoño, of her elegant MAKA creations. Amsterdam-based Londoño says the hammocks came about after she visited the country of her ancestors, and met artisans handcrafting them, using traditional methods and natural materials. She now works with those same artisans, who have previously "endured much hardship," to create the supremely comfortable hammocks she calls "usable art."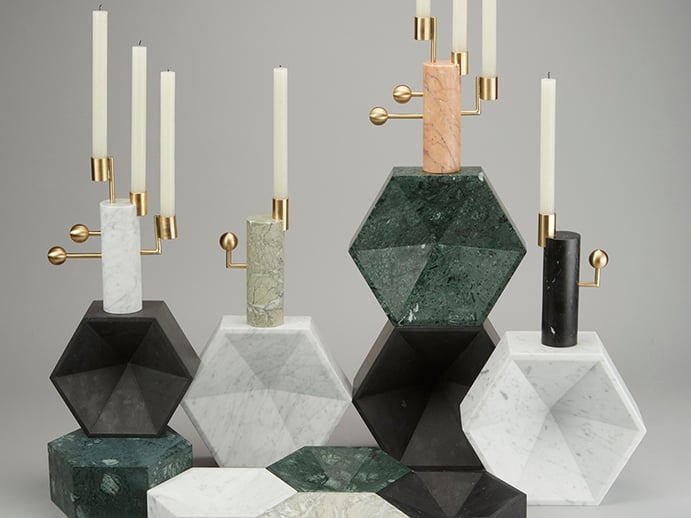 A stellar look in stone
Jewelry designer Lara Bohinc continues her Lunar Collection collaboration with luxury stone experts Lapicida with the launch of her range of Star Gazer candle holders and Constellation marble bowls. Inspired by orreries—mechanical models of the solar system, originating at the beginning of the 18th century—the candle holders are available in one- or three-candle variants. Meanwhile, the complementary hexagonal bowls come in four sizes, with the widely varied colorways of both ranges allowing for endless mixing and matching.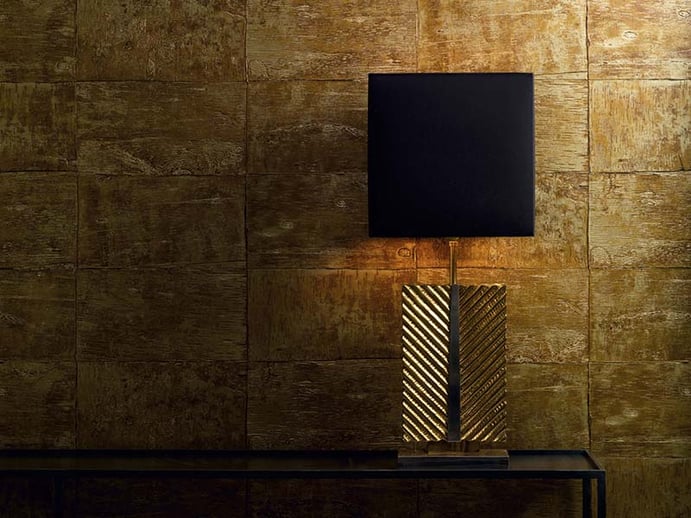 Showing your metal
Warming up your home for winter doesn't need to stop at cozy throws and fireplaces. Metallic wallpapers are a less obvious way to take the chill out of a room; elemental shades of copper, gold, and even silver can create a mood that's at once elegant and enveloping. Metallics are used to great effect in Carlucci's recently launched wallcoverings collection, The Grand, whose warm designs, with a nod to nature, have names such as Giotto, Spectrum, and Goia, available from JAB Anstoetz.