Today's luxury decorative homewares champion craft and artistic techniques, and often the result is a piece of design that doubles as an artwork for the home. Reflecting on this year's London Design Fair and Design Junction, Luxury Defined presents some of the season's most interesting objets d'art.
Off the wall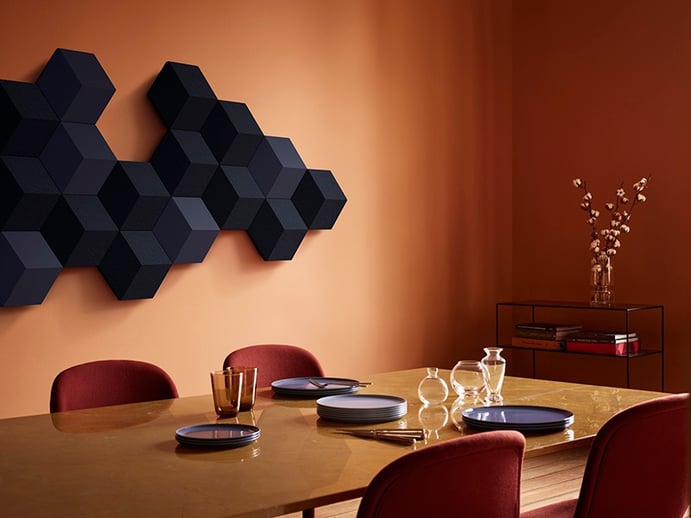 They may look like sculptural wall hangings, but these hexagonal tiles are actually Bang & Olufsen's new wireless speaker system. Each of the BeoSound Shape tile formations consists of speakers, amplifiers, and acoustic dampers, and can be scaled to almost any size and configuration, both acoustically and visually. The modular tiles—covered in wool fabric made by Danish textile brand Kvadrat—come in a range of colors and have a minimum grouping size of six. Music is controlled via a wireless central hub, but the speakers can, of course, also link up with other Bang & Olufsen products.
Awash with color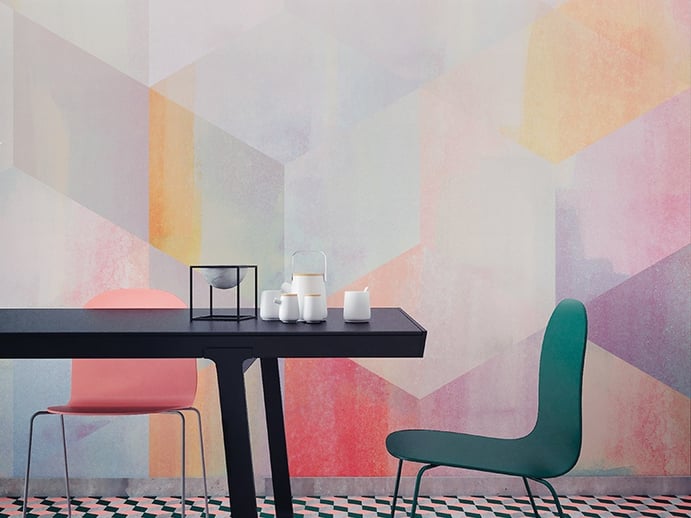 Watercolor needn't be restricted to canvases. Part of Newmor's Custom range, these hand-painted wallpapers are available in four designs—Watercolour Stripe, Tiles, Botanical, and Geometric—which can be recolored, rescaled, and printed onto any of the company's wide-width, fabric-backed vinyl wall coverings. The Stripe variant showcases the full watercolor/blotter effect, with soft chalky tones and an opaque horizontal strip, while, as the name suggests, Watercolour Tiles comprises separate squares of pattern. Watercolour Geometric combines the medium with geometric designs and an ombré effect, and Watercolour Botanical evokes wildflowers and greenery. The perfect papers for creating a design splash.
A light touch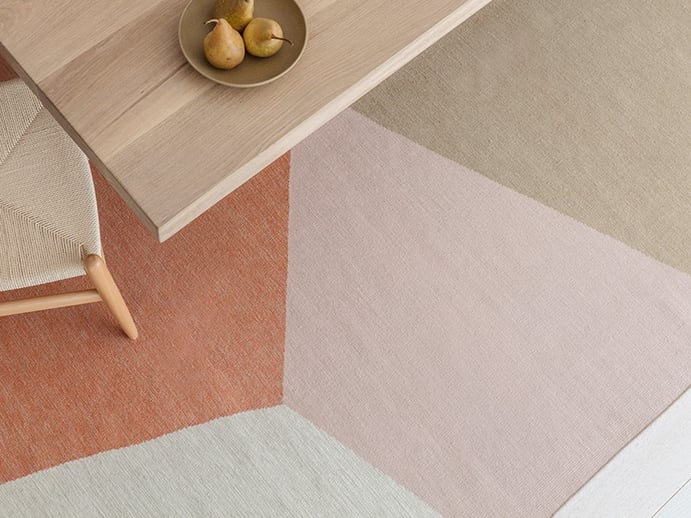 For Sally Pottharst and Jodie Fried, it's the combination of aesthetics and ethics that makes something truly beautiful. When they couldn't source a rug that met this brief, they decided to make their own. The pair founded Armadillo&Co in 2009 and have been producing handmade rugs ever since, using natural fibers and fair-trade practices. The Australian company—whose motto is, "Our rugs lie lightly on this earth"—has two collections of rugs and mats in various styles and colorways, as well as a bespoke option that allows pieces to be tailored to your exact requirements.
Stitched up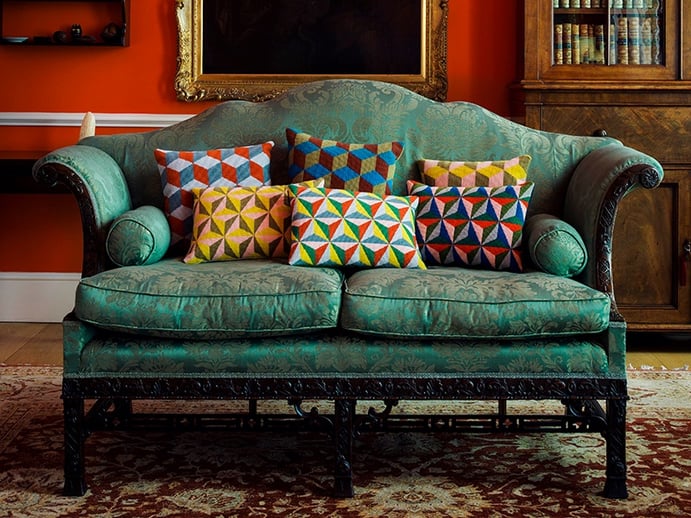 It may surprise you to learn that in prisons across the UK, some of those incarcerated are embroidering beautiful cushions, bags, and quilts using traditional techniques. Through the social enterprise Fine Cell Work, offenders are paid for the work they do, which, it is hoped, helps "foster hope, discipline, and self-esteem." This, in turn, connects them to society and helps them leave the prison system with new skills and a positive start. Among Fine Cell Work's cushion designs are colorful geometrics; a De Morgan Owl, based on a Victorian tile; vintage tattoo-style hearts and ships; and a decidedly tongue-in-cheek scored-into-the-wall prison calendar. (The brand's logo is a play on this, with the days represented by needles.) Customers can also buy do-it-yourself embroidery kits or commission their own design.
Design greats

The Invisible Collection brings together some impressive names from the world of design to offer clients homewares that were, until now, only available as private commissions. Among the names you'll find on the site are India Mahdavi, Pierre Yovanovitch, and Jérôme Faillant-Dumas, whose hand-embroidered bed linen was inspired by the Surrealist movement. The Invisible Collection also has a real-world presence in the London showroom of Vis-à-Vis, where it is staging a series titled "An Interior Designer's Bedroom," showcasing the work of collaborators. Designers celebrated so far include Faillant-Dumas, Marc Ange, and Pierre Gonalons, whose concept was inspired by London's iconic Big Biba showroom of the 1970s and the Art Deco movement.
Unique tableware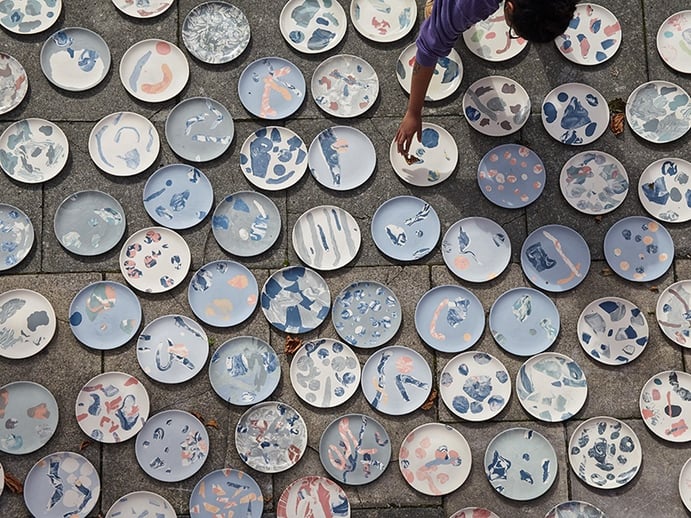 Ceramics have seen an unparalleled revival of late, solidified by fashion illustrator, ceramicist, and textile designer John Booth's collection of brightly colored abstract vases shaped into faces. Another example of this trend of contemporary, unexpected design, Splatware is a range of playful plates and cups produced by squashing together different colored clays in a hydraulic press, creating a design that is unique to each piece. Reminiscent of Agateware or Nerikomi ceramics, each piece is made by Granby Workshop, a Liverpool-based manufacturer of architectural ceramics set up by Turner Prize-winning design collective Assemble. The workshop was originally created to produce objects to furnish affordable homes in the Granby neighborhood in Liverpool, and is now bringing tableware to market thanks to a successful Kickstarter campaign.