The architecture of waterside residences differs the world over, with building style and surroundings having a big impact on lifestyle. Whether a restored 18th-century manor, a souped-up cabin or modernist mansion, perched on an idyllic atoll or an urban haven, these are some of the most stylish waterside locales in the world.
Théoule-sur-Mer, Cannes, France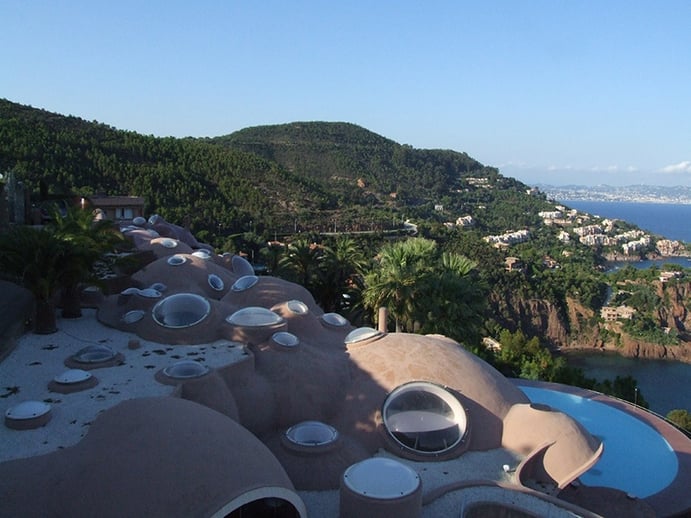 Many lavish Cannes Film Festival parties and even a Dior catwalk show have been staged at this delightfully whimsical property on the Côte d'Azur. Known as the Palais Bulles, or Bubble Palace, and owned by designer Pierre Cardin, it was the work of legendary Hungarian architect Antti Lovag. But every party must come to an end, and Palais Bulles's warren of putty-hued rooms is now on the market. Each with a porthole view of the sea, the numerous spaces cluster around a couple of plunge pools, where the models walked and now the deckchairs sit. Yachting, beaching, and parties with the art set are the sports du jour on this glamorous coastline. That and the all-year-round sunbathing, of course.
South Island, New Zealand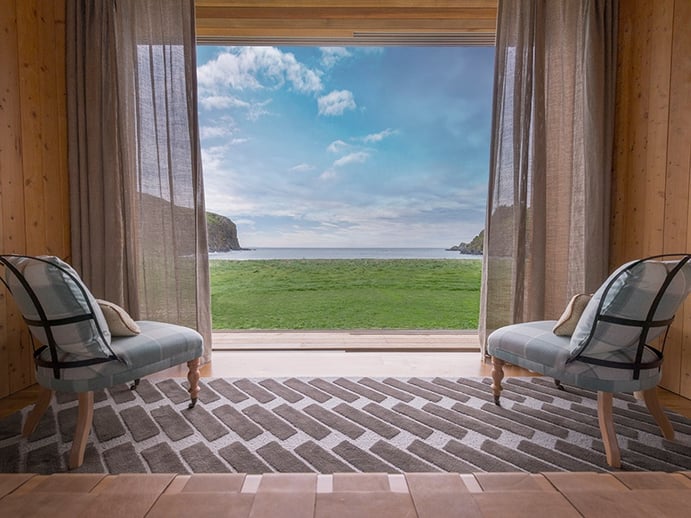 There's more to this antipodean double act than bungee jumping and glacier hikes. Those in the know make more use of the country's myriad beaches and lakes, where high-octane pursuits are complemented by laid-back evenings over the BBQ. A case in point is South Island's Scrubby Bay, a modernist take on the traditional 'bach' or cabin, and a traveler's paradise. This cedar-clad vacation villa, located on the bluff overlooking the picturesque Banks Peninsula, is just a short one-hour drive south of Christchurch. Set in acres of land, there's plenty of walking, surfing, and swimming to be done in the surrounding countryside, after which you can relax on your front porch, a sundowner from an award-winning local vineyard in hand.
Miami, Florida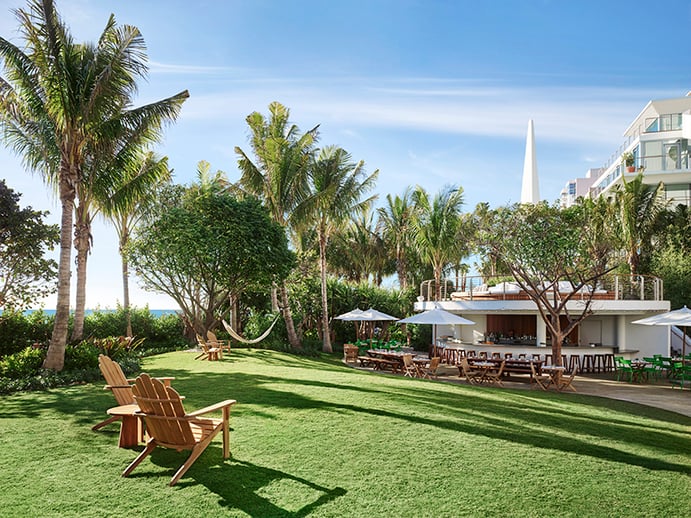 The art scene in Miami is flying. A multitude of fairs occur just steps from the beach, and the life of a chic Miami resident is one packed with parties, many of which take place on the Delano roof terrace, or around the pool at the W. On Miami Beach more luxe properties jostle for popularity: Ian Schrager's Edition, housed in a 1950s landmark property and topped with glass-walled residences by John Pawson, along with Art Deco beacon The Tides, are two of the most architecturally interesting builds in South Beach.
Grötskär, Dalarö, Sweden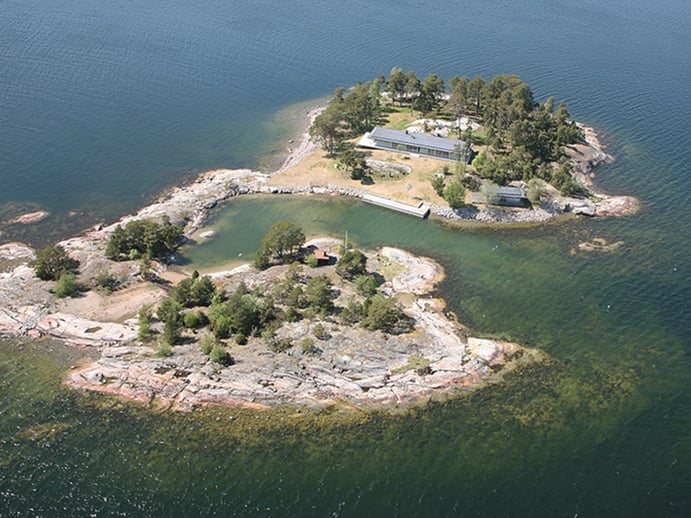 Dalarö, a fashionable but quiet vacation resort 26 miles south of Stockholm, has an interesting past — in 2004, Volvo featured it in a mock-documentary-style advert titled The Mystery of Dalarö, directed by Spike Jonze. But more recently it has become known for a stunning private island, where a home was built in 2009. Set in an archipelago, Grötskär is currently for sale and has its own bay and natural harbor, while the four-bedroom property boasts a kitchen with a table-top fireplace, guest house, and sauna. There are magnificent vistas to the south of the archipelago and stunning sunsets to the west, but the area offers more than sea views. A trip to the magnificent Årsta Castle on the mainland, 12 miles west of Dalarö, offers beautiful interiors — such as ornate carved ceilings, surprisingly modern-looking bathrooms, and grand chandeliers — dating from the early 20th century.
Sydney, Australia

Food has long been the attraction on the waterfront at Sydney Harbour, with everyone from Michelin-starred British chef Jason Atherton to Australian Master of Wine Rob Geddes setting up shop here, but even more so with the Barangaroo development. It comprises shops, cafés, bars, restaurants, and hotels housed in a former container wharf, and is set to be one of the world's largest urban renewal projects. The year-round sunshine is best experienced from a modern glass-filled build, such as the rounded Harbour Front-Row Seat property by Luigi Rosselli, which appears almost to hover over the water's edge. On the other side of the harbor, Renzo Piano (also responsible for The New York Times building and The Shard in London) has confirmed plans for two glistening towers to join the Central Business District, which is expanding by the minute.
Istanbul, Turkey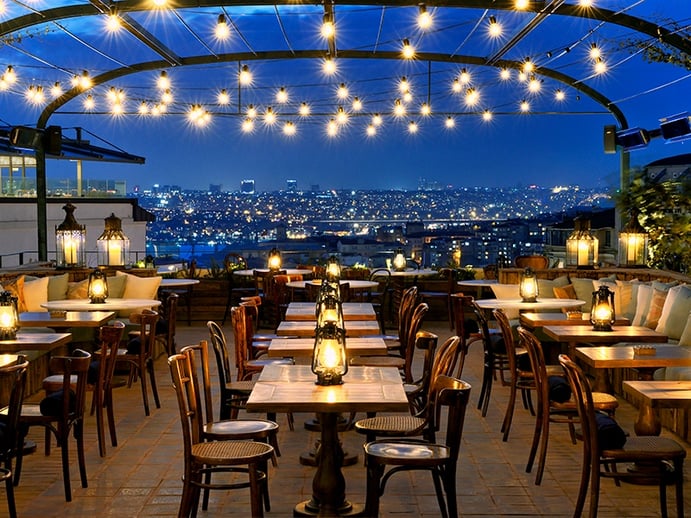 Straddling two continents, Istanbul's location ensures an intoxicatingly exotic blend of cultures. The Mediterranean spirit and the beauty of Asia collide in this city rich in art, food, and climate. The hip and creative district of Beyoğlu offers a multitude of independent coffee shops and galleries, and overlooks the Bosphorus waterway. At Beyoğlu's heart is Soho House. The international members' club group has installed an outpost in a fantastic 19th-century former consulate building, replete with antique rosewood doors, restored frescoes, and Carrara marble floors. The rooftop pool and signature Cowshed spa offer respite from the hustle and bustle.
Dubai, United Arab Emirates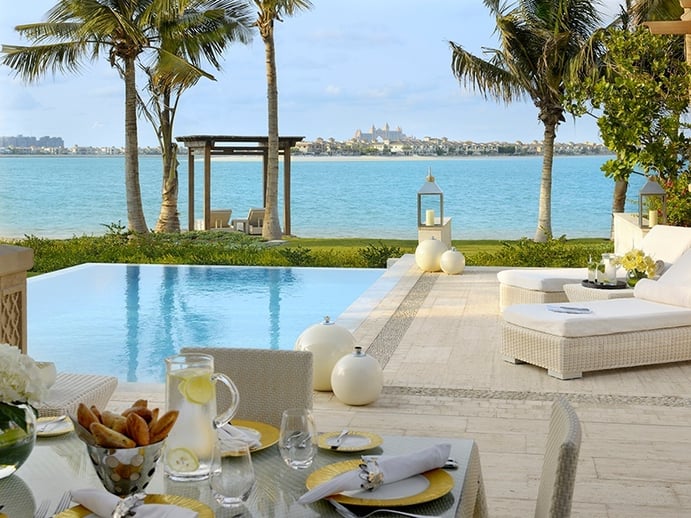 Dubai attracts a glistening crowd, who gather to brunch and put in some serious tan time at the city's best resorts or to load up on designer clobber at some of the world's biggest and most impressive malls. One&Only The Palm combines ultimate luxury with some of the more traditional Moorish architectural elements and an enormous pool. The experience of lounging here, overlooking the glorious stretch of man-made beach, is topped off only by the seemingly endless supply of food put on at one of the hotel's infamous brunches.
São Paolo, Brazil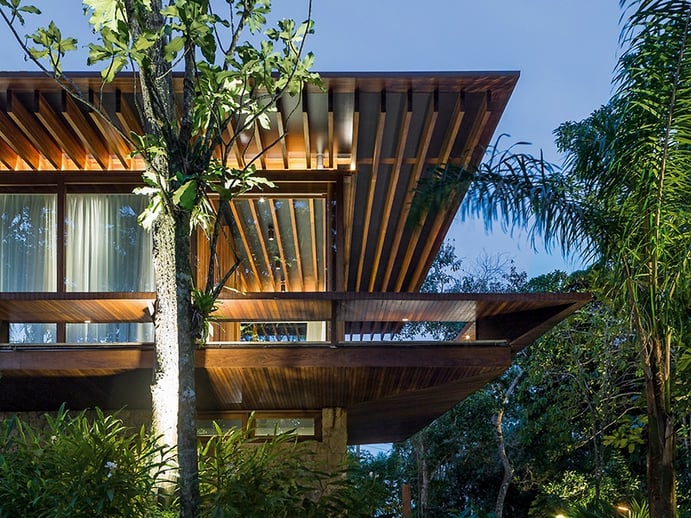 A comfortably warm climate, seemingly unending beaches, and the greenest vistas create the perfect backdrop for a modern hideaway in Brazil. Jacobsen Arquitetura's SM House is tucked into the foliage overlooking Taguaíba Beach and has the option to open up almost all of the windows, creating an indoor–outdoor, back-to-nature vibe where you can truly feel at one with your surroundings. The residents or cariocas of buzzy São Paolo are always beach-ready, and life here consists of days spend languorously watching the world go by and evenings dancing the Samba in a local watering hole.