Tainted by the memories of avocado-colored bath suites and flared trousers in sludgy shades of olive, the color green was decidedly unfashionable in the 1980s. The following decade, however, saw the global campaign to save the world's rainforests and the beginning of the environmental movement and "green" politics.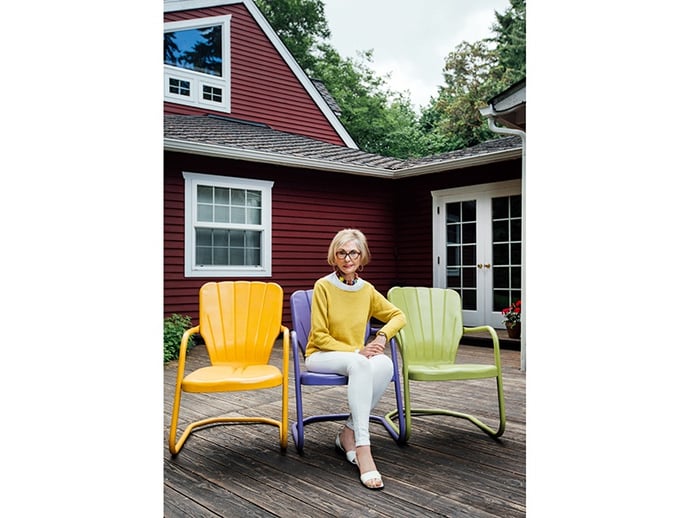 Fast-forward to the present day, and it is definitely good to be green. The word has entered the modern-day lexicon as a shorthand for responsibility and a purity of purpose—and for 2017, the Pantone Color Institute, the respected color trend-forecasting body, announced its Color of the Year to be Greenery (aka Pantone 15-0343), a fresh and zesty yellow-green shade.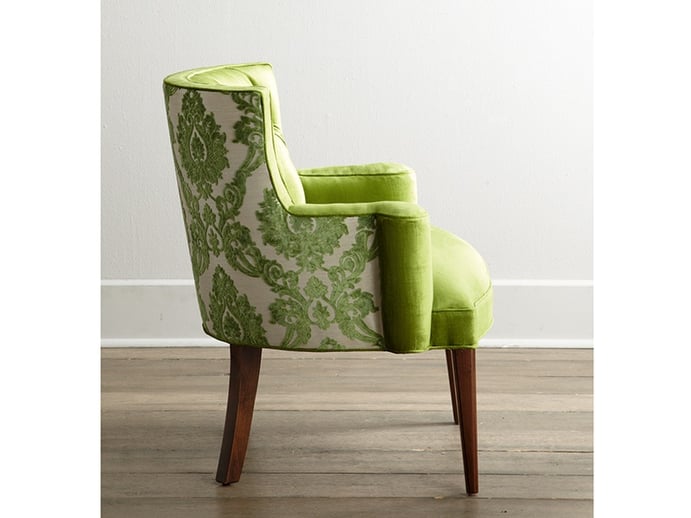 "Green, including those yellow-greens that used to be thought of only as the color of creepy, crawly, slimy caterpillars, is today much more acceptable because of its association with the global environmental movement and the ideals it espouses," says Leatrice Eiseman, one of the world's foremost authorities on color, and executive director of the Pantone Color Institute. "It has also had a huge resurgence in fashion, which is often an indication of where a color is going, and because of this you will see green being used far more than you did in the past."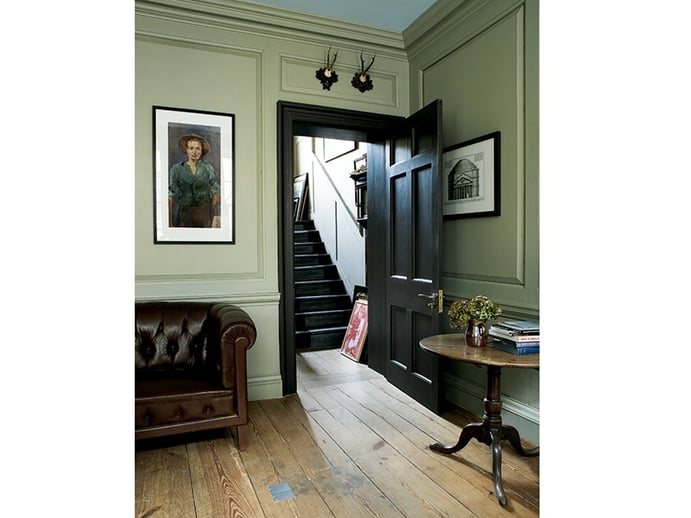 Color in context
As a colorist or color consultant, Eiseman is an expert in forecasting and analyzing why colors fall in and out of favor, and she uses this understanding to help businesses connect with their customers and influence their buying behavior.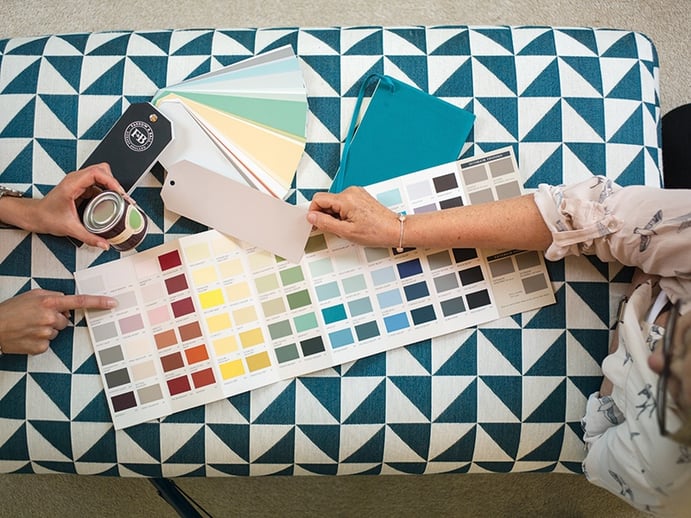 "The colors a company uses speak to who that company is, and the image it wants to convey," says Eiseman. "However, the use of color must always be put into context, with questions about the target audience and what the competition is doing. If a company needs an update, do you skew [its brand color] a little to give it a refresh? Or, if it wants to keep its existing customers but also appeal to a younger audience, do you add a secondary color that feels more modern? How does the packaging compare to that of the competition?
Color affects how you feel and behave
"If the mantra of real estate agents is 'location, location, location,' for colorists, it is 'context, context, context.'"
Creating a look and feel
Color as a tool for communication is also the focus of style consultant Nicola Harrison Ruiz of Harrison Style, who helps her clients select clothes to suit their individual coloring.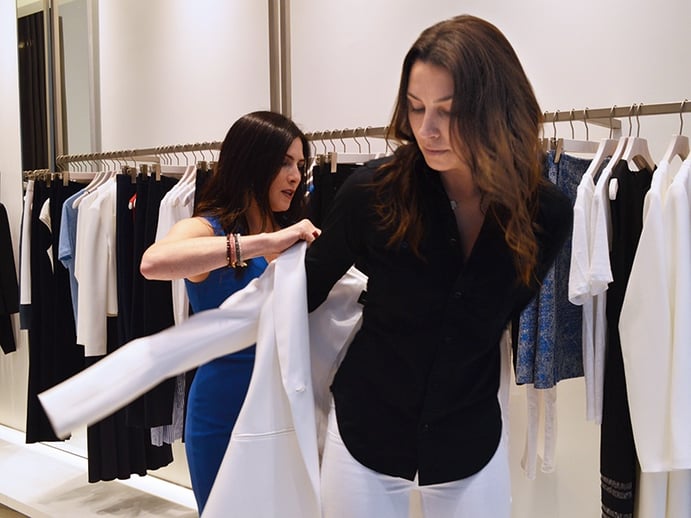 "People do make a judgment about a person in the first few minutes of seeing them, and style is part of this process," says Harrison. "You never want the clothes you wear and the colors you choose to distract people from your face. That means figuring out which colors look good with skin tone and hair color."
You never want the clothes you wear and the colors you choose to distract people from your face
Harrison compiles a set of about 30 outfits each season for her clients, covering working days, events, and socializing. The outfits are put together in a book or online, and she adds accessories that will help convey a particular visual message.
Sending a message
Decorating one's home environment with color is, of course, also about self-expression. "It allows you to achieve what you want from your home, as color affects how you feel and behave," says Charlotte Cosby, head of creative at British paint and wallpaper manufacturer Farrow & Ball.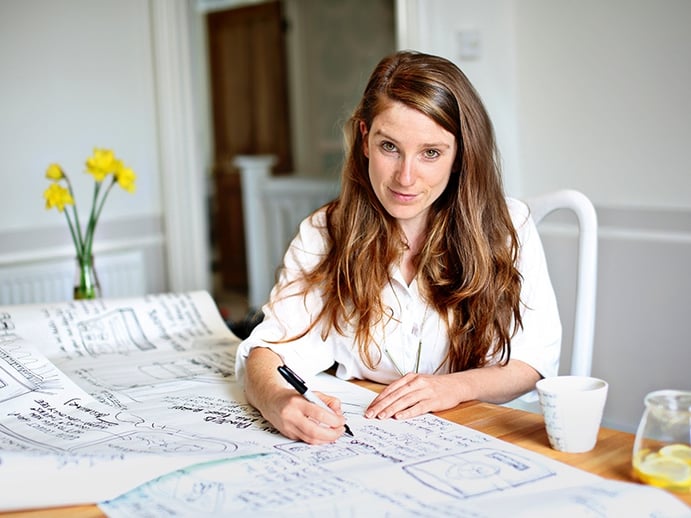 "If you want a space in which to relax, you can create that mood with muted tones of gray/blue, as they look and feel harmonious and calming. If you want a room to get you motivated, you need hotter, more energizing colors such as reds and yellows. White, which symbolizes a blank canvas, is best if you need to be creative—it's not distracting."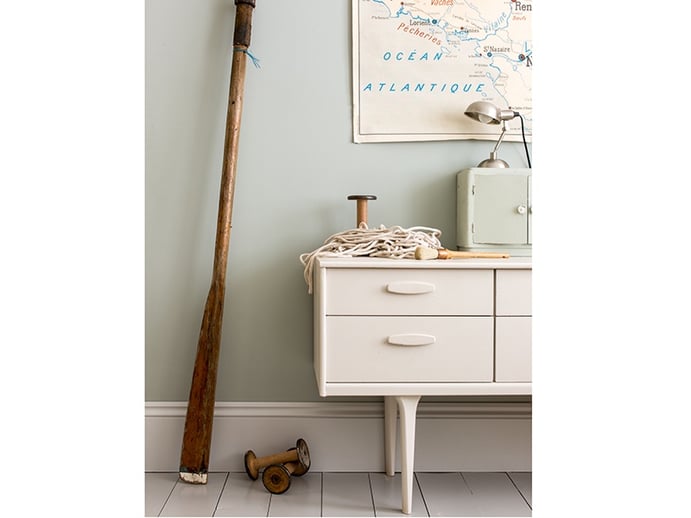 Renowned for producing richly pigmented paints, Farrow & Ball has a palette of 132 colors, and these are refreshed every two years or so, with new ones created and a similar number (those that are selling least well) retired.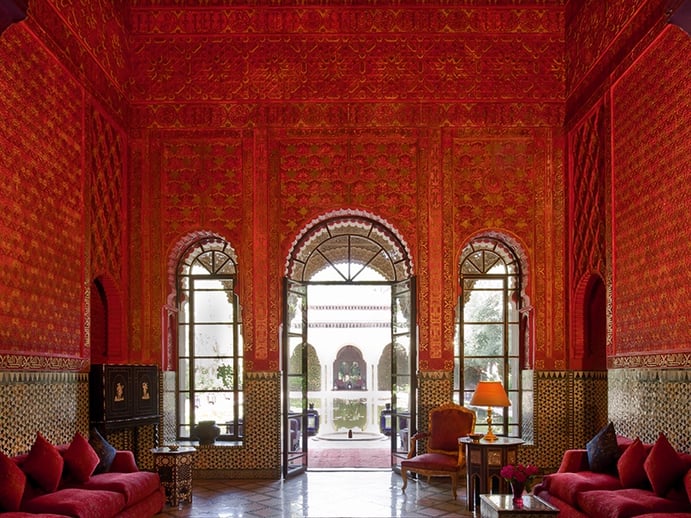 Changing with the times
"We look at social, demographic, and economic trends to create a palette that works long term," says Cosby. "At the start of the recession of 2008, gray started to come into its own—traditionally the color of hardship. During a recession we also tend to see a resurgence in the industrial look with materials such as concrete. In the years since, as we have recovered economically, the grays have become progressively warmer. Now, I feel, gray is almost finished and soon we'll be seeing red- and yellow-based neutrals instead."
If the mantra of real estate agents is "location, location, location," for colorists, it is "context, context, context"
Pantone's choice of Greenery was also a response to socio-economic factors. "When we choose our Color of the Year, one of the very important things to consider is what people need," says Eiseman. "For this year, it was all about the 're-' words, such as 're-energizing' and 'revitalizing.' People are working longer hours—what was needed was a color that could calm people down. Having that color inside allows the mind to make a link to the outside."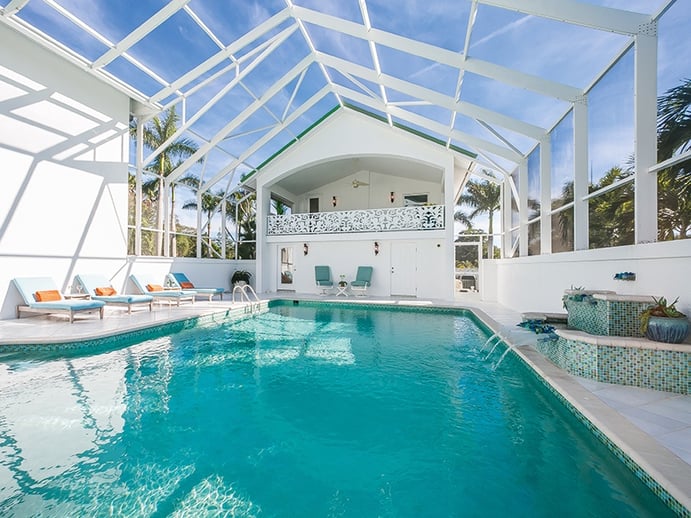 An emotional connection
Both Pantone and Farrow & Ball give their colors evocative names that help forge an emotional relationship to a shade. Pantone's prime sources are gemstones and nature; Farrow & Ball favors nature, too, but also locality and the names of historic houses where the colors were originally found. One of the company's newer shades was discovered when the gun cupboard in the kitchen of a Georgian farmhouse in Somerset, England, was removed and the wall behind exposed.
"The new owners really liked the color and wanted to use it as a paint, so I chipped a bit off, and we developed it," says Cosby. "We really liked it too and decided to add it to our palette." Called Yeabridge Green, it is described as a "true avocado green"—further evidence that even the most unfashionable of colors can one day become loved once more.