On a hilltop outside the rural Portuguese town of Melides sits the House in Fontinha—a cluster of stark white geometric volumes by Lisbon firm Aires Mateus. Around 5,200 miles away, in the Mexican city of Monterrey, sits a brilliant white cuboid house, which presents no windows to the street and yet is flooded with light. Built by Spanish architect Alberto Campo Baeza, Domus Aurea is a fine example of "new minimalism."
These two architects join others around the world who may not consider themselves traditional minimalists but have given the style an update and now design with many of its qualities in mind. Campo Baeza prefers to talk of "essential architecture." For him, minimalism is to architecture what poetry is to literature.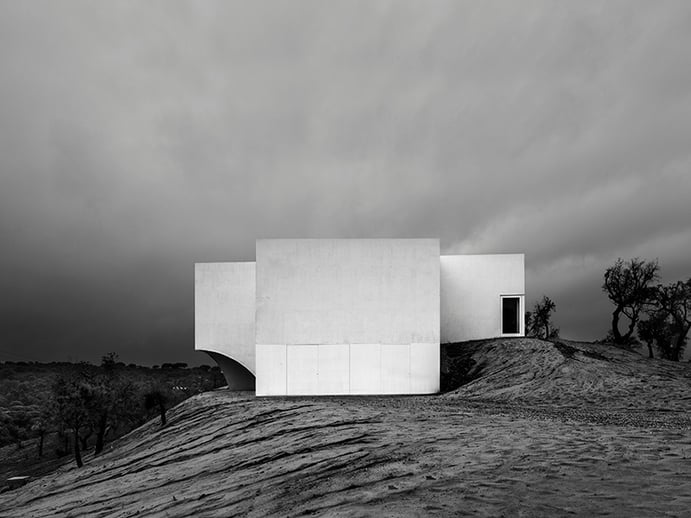 Practitioners of modern minimalism are creating homes from Monterrey to the River Thames, and from São Paulo to the Hamptons. They share some essential qualities, among them a sympathetic response to setting, secondary color or material, and well-considered storage.
Sam Selencky, cofounder of up-and-coming London firm Selencky Parsons, believes that "successful minimalism is about celebrating or elevating certain elements or aspects of a building, by paring back the majority. The key is defining those aspects of a project that are to be celebrated and to build the design around them, whether a material, a piece of furniture or artwork, or the building's setting."
With Selencky Parsons' River House, near Oxford, west of the British capital, the structure of the plan and the form of the building were carefully designed to maximize the impact of the beautiful setting on the home's inhabitants. Likewise, Jordi Hidalgo Tané of Barcelona's Hidalgo Hartmann talks of "an architecture that is always integrated in natural landscape, urban areas, or cities that expresses the essence of its concept and the conditions of being in that specific place in a very delicate and poetic way."
His Casa Montfullà has superb views across the agricultural plain and towards the Spanish city of Girona. "We placed a silent, hermetic volume that emerges from the site and adopts the original profile of the hill, like a fortress that visually dominates the landscape." Hidalgo Tané believes this take on minimalism is in demand now as "a human reaction to the globalization that unifies everything. The vernacular represents our identity, our origins, and authenticity."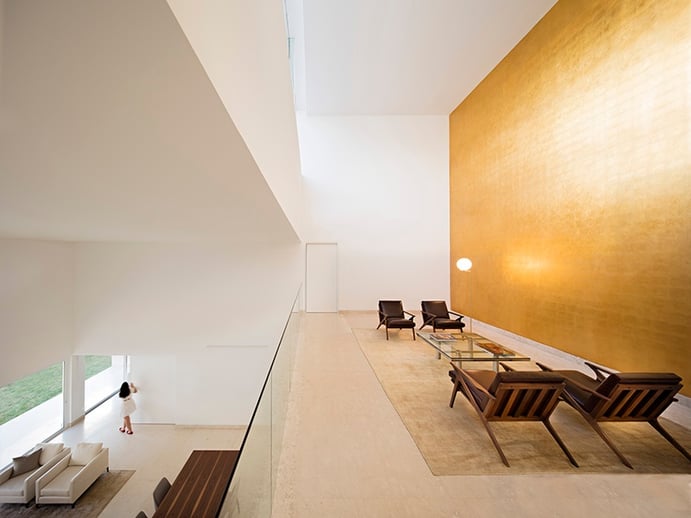 Minimalism was put back on the map in the 1990s by the likes of John Pawson, creator of austere store designs for Calvin Klein. His design style was so monastic in its aesthetic that an order of Trappist monks in the Czech Republic approached him to restore and extend their abbey. More recently, the "godfather of minimalism" designed the interiors for London's revered Design Museum, which in 2016 relocated to a new home in what was once the Commonwealth Institute building in Kensington. This is a more accessible version of minimalism than that on offer at the Abbey of Our Lady of Nový Dvůr, with timber detailing complementing the largely white spaces.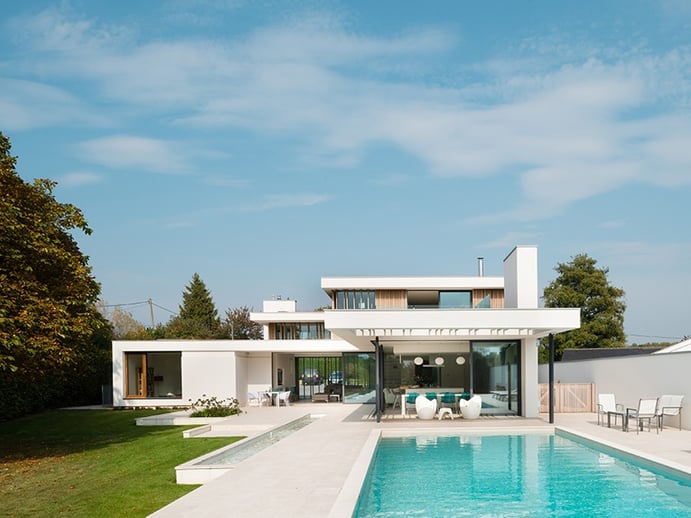 A considered, pared-down-yet-inhabitable design is seen as key in the latest swathe of minimalist houses. The main building material is still likely to be exposed concrete, like Brazilian architectural firm Metro's BN House in São Paulo's Jardim Paulistano neighborhood, and Peter Salter's extraordinary Walmer Yard, a quartet of houses in London's Holland Park. Here, the concrete is given a white render base layer, like the River House, Domus Aurea, and House in Fontinha.
However, architect Deborah Berke, who runs her eponymous practice out of New York, is not so prescriptive, as a compound she designed in the Hamptons demonstrates. Regardless of whether a building is in concrete, wood, or, in the case of the Hamptons project, brick, "it's about clarifying what is important for the life you want to live, and having everything else be in the background," says Berke.
Either way, the secondary material nowadays plays a vital role. In Monterrey, Campo Baeza decided that not only would the house be flooded with light, but that it would be the golden light beloved of his hero Luis Barragán, the Mexican modernist architect famous for his use of color. So one double-height wall is covered in gold leaf, which reflects the light from the south that pours into the room through a high window.
In his book 150 Best Minimalist House Ideas, Alex Sánchez Vidiella explains the importance of "a highly limited color palette," believing it "responds to the need to reduce everything to a bare minimum for its powerful effect, especially when combined with form and light."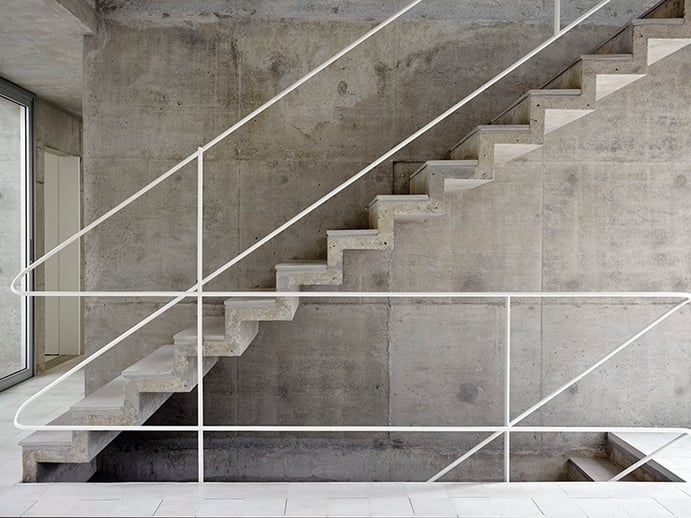 At Walmer Yard, Salter and his design collaborator Fenella Collingridge pushed their chosen materials to their limits, and experimented with color, creating an avant-garde take on what it means to be minimal. "We hid the color in the pockets of the building, largely because color is extremely dominant," says Collingridge. "Often a very powerful color was reflected into shadow and onto its opposite or complementary color."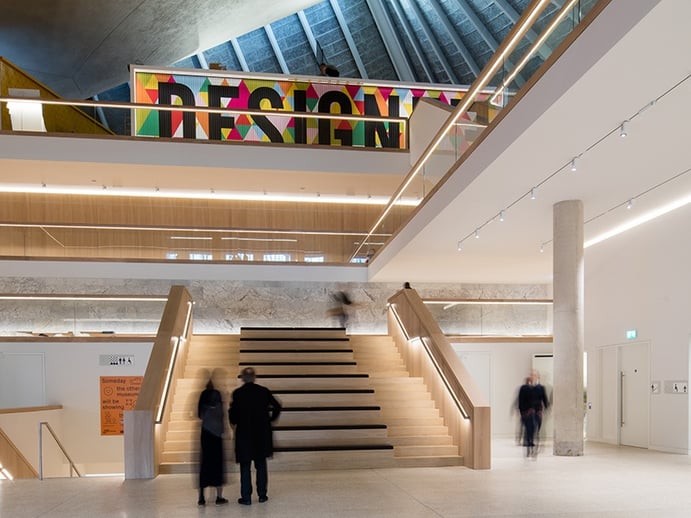 And like Pawson's Design Museum, rather than paint, Selencky Parsons opted for wood at the River House, where panels of vertical iroko timber act as a rich counterpoint to so much white render. As Sánchez Vidiella's book says: "Minimalism implies the reduction of all elements to a minimum and essential level, achieving spaces that are clutter free and free of excessive decoration."
Despite the temptation to accumulate, modern life has the potential to be increasingly devoid of possessions, as more and more "things" disappear into the ether. Books, music, films, and photographs are becoming virtual, making "accidental minimalists" of us.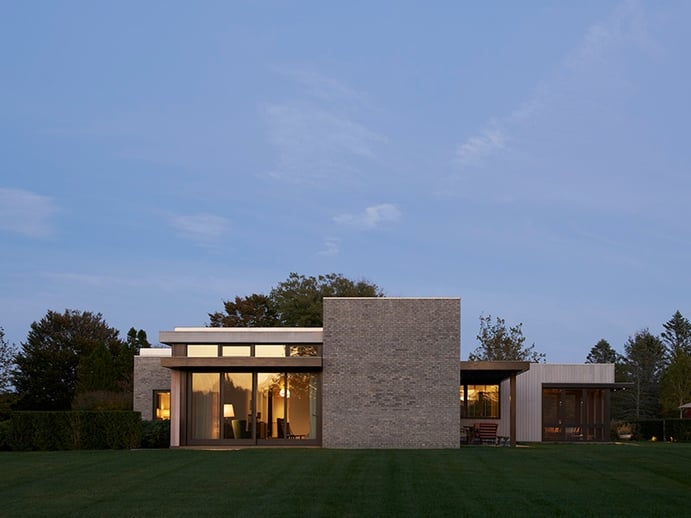 Architects, nonetheless, still make allowances for items with ever-more-clever storage solutions. In the kitchens at Walmer Yard, for example, shelves are recessed into the work surfaces so that the sight lines are not disturbed by mundane protruding objects.
In her book House Rules: An Architect's Guide to Modern Life, Berke deals with clutter with the guideline: "Account for all things. Display a few." She says, "I love built-in and thought-through storage, because even the most disciplined person will accumulate meaningful things over the course of their lifetime."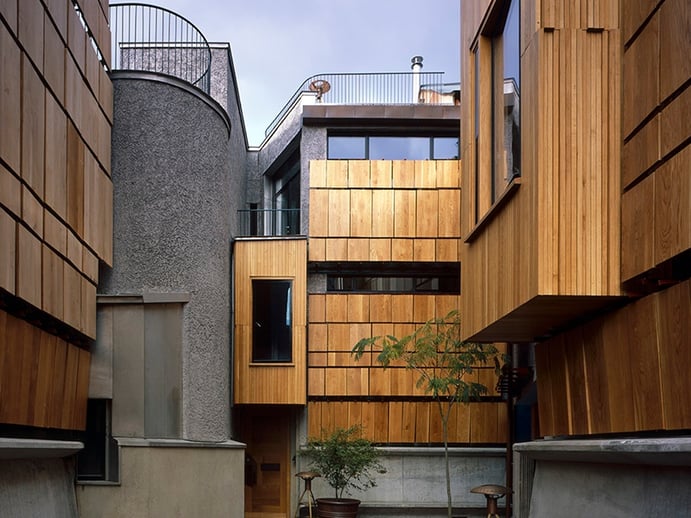 Unsurprisingly, many architects working in this style like to have control over the interior design as well as the architecture. "I respect interior designers but I don´t believe in a division of labor," says Campo Baeza. "An architect has—must have—the capacity to make the complete operation. As I do." Berke echoes this, believing it makes for a more seamless experience for clients.
This 21st-century juggling of clean lines, reduced palettes, and only essential detailing can result in very liveable homes. "Minimalist houses are serene and relaxing," Berke says, "and I believe they allow the routines and the rituals of daily life to be enjoyed more fully."