A highly anticipated resort in the Maldives is making waves for its sustainable credentials and artist-in-residence program, while thrill-seekers may feel more at home navigating ancient rock faces in Utah. And foodies will enjoy the sybaritic delights of the food and wine in and around the lively Sardinian port town of Porto Cervo. These eight destinations—spanning the globe—have something to satisfy even the most demanding guests.
Related: Meet the Adventure Travel Experts
1. Artful abode
JOALI, Maldives, Indian Ocean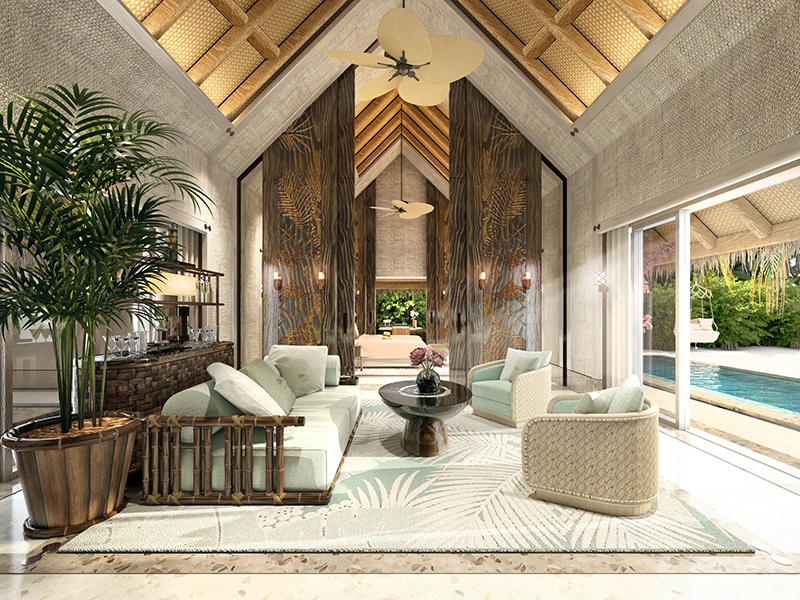 This new resort in the Maldives is about to open its doors, offering 73 private beach and water villas and residences that are billed as the "epitome of sustainable glamour." JOALI, on the picture-perfect Muravandhoo island, can be reached via a 45-minute seaplane flight from a private lounge at Male airport. Architecture and interiors at the resort are the work of London and Istanbul's Autoban and Tokyo-based Studio Glitt—check into the three-bedroom Private Ocean Residence to enjoy two striking infinity pools as well as butler and valet service. Art will play a large part at JOALI: a studio and gallery will show the works of guest artists, a shop will sell one-of-a-kind works, and an artist-in-residence program encourages guests to enroll in courses during their stay. The on-site Espa spa will offer indulgent treatments, and there will be treats of a different kind at The Chocolate and Ice Cream Store, where ice cream will be made to order for guests.
2. Conquer the canyon
Amangiri, Utah, USA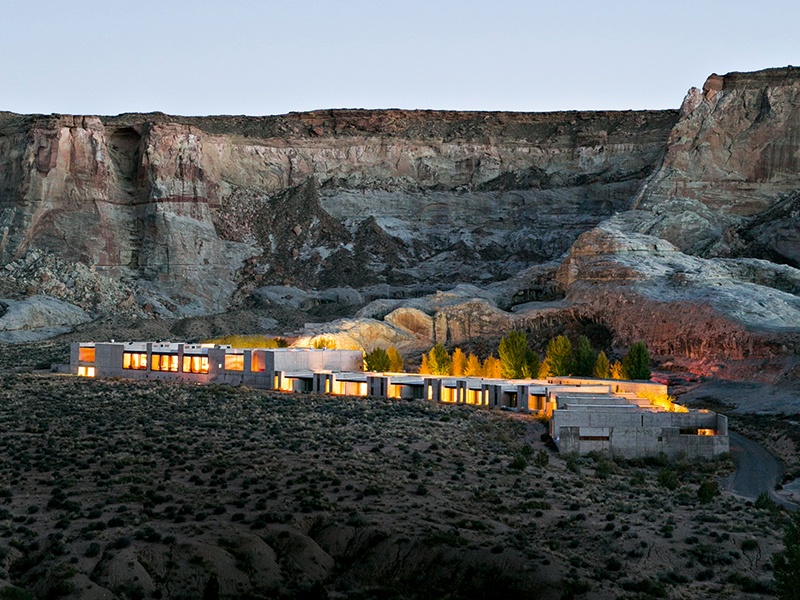 Thrill-seekers of all ages will be kept busy at the Amangiri hideaway, nestled among the rocks in Utah's Grand Circle region. The five-star resort recently introduced an aerial adventure suitable for the whole family. Consisting of exhilarating rock scrambles, climbs, and four suspension-bridge passages, the route allows guests to take in the natural beauty while under close supervision. Parents and children can also learn about the area's ancient inhabitants through a replica dinosaur dig, which offers a glimpse into the paleontological treasures unearthed at the Grand Staircase-Escalante National Monument nearby.
3. Flights of fancy
The Peninsula, Chicago, USA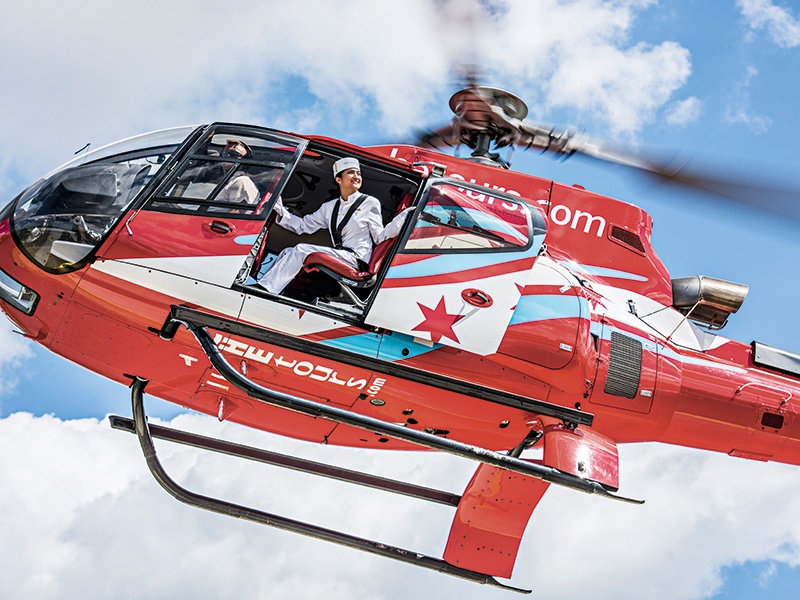 Guests at The Peninsula Chicago can explore the Windy City from a unique perspective as part of the hotel's "Chicago by Air and Water" package. The immersive journey features the chance to enjoy views of the city from above thanks to the Chicago Helicopter Experience. Following the private helicopter tour, explore the city from the water with a cruise on Lake Michigan. Visitors who haven't found their sea legs can also choose from an array of Peninsula Academy experiences, such as a private tour of the Art Institute of Chicago, or VIP access to Broadway in Chicago performances.
4. Island rose
JW Marriott, Venice, Italy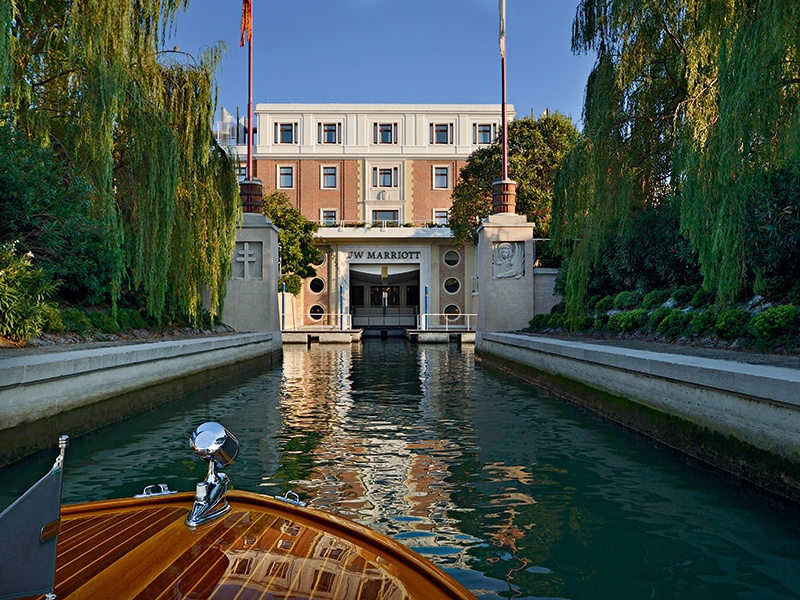 A trip to Venice always feels like an adventure, but now there's even more reason to visit, thanks to JW Marriott Venice Resort & Spa. Located on Isola delle Rose, a private island 3 miles (4.8 km) from St Mark's Square, the retreat's rooms, suites, and villas were designed by acclaimed Italian architect Matteo Thun. Stroll its 29 acres of gardens and you'll find palm trees, magnolias, Atlas cedars, and a century-old olive grove with spectacular views over the lagoon. The resort can be reached via luxury water taxi and has four upscale dining options, a spa (or the option of in-room treatments), and a fitness center. For residents wishing to explore a little further afield, it also offers private visits to a Murano glass factory, a Burano lace-maker, and a squero—a Venetian boatyard where gondolas are built.
5. Escape to summer
Seven Pines, Ibiza, Spain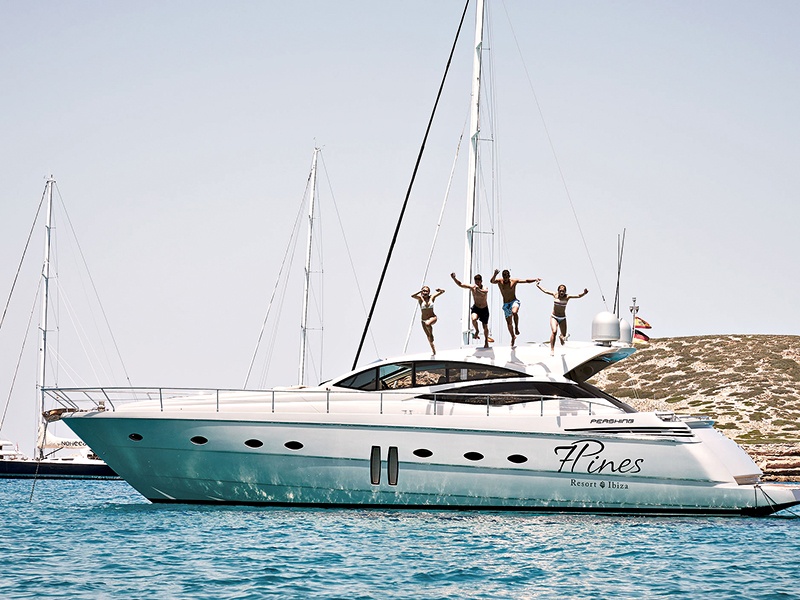 Nestled on the edge of a forest on Ibiza's west coast, Seven Pines Resort Ibiza recently opened its doors to discerning travelers who know there's more to the White Island than its reputation for partying. The clifftop resort, set over 14 acres (5.7 ha), features whitewashed Ibizenco-style suites—some with their own private pools and gardens—along with a spa and wellness center. A 79-foot (24 m) Pershing yacht is on hand for guest transfers and charters, and Ibiza airport is just a 25-minute drive away.
6. Sojourn for the soul
Gili Lankanfushi, Maldives, Indian Ocean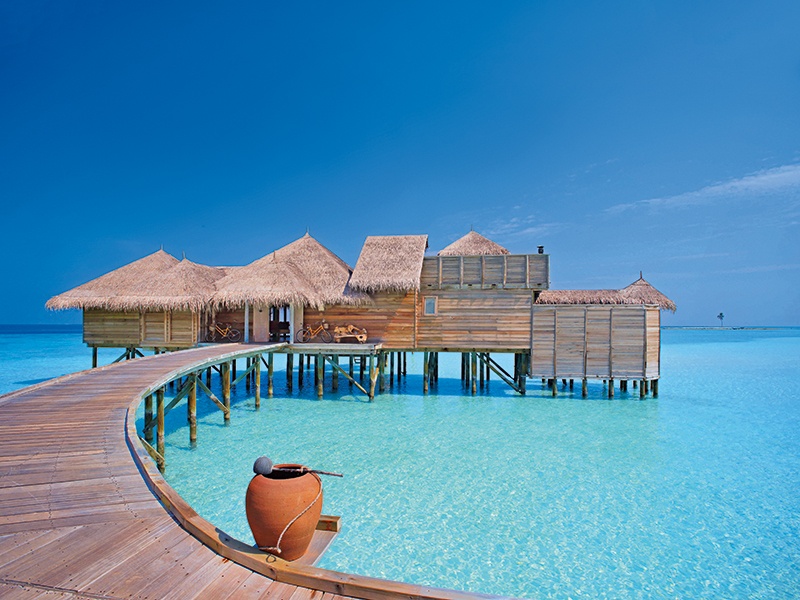 If a trip to the Maldives isn't tempting enough, there's now another reason to visit the islands this summer, as luxury resort Gili Lankanfushi introduces a wellness program with a difference. Rather than offering the standard clean-eating-and-yoga retreat, "intuitive mentor" Jody Shield will take up residence in August to help guests switch off, clear their emotional debt, and restore energy through meditation, mindfulness, and transformative LifeTonic classes. One-on-one private sessions will also be available exclusively to Gili Lankanfushi guests.
7. Emerald fox
Cala di Volpe, Sardinia, Italy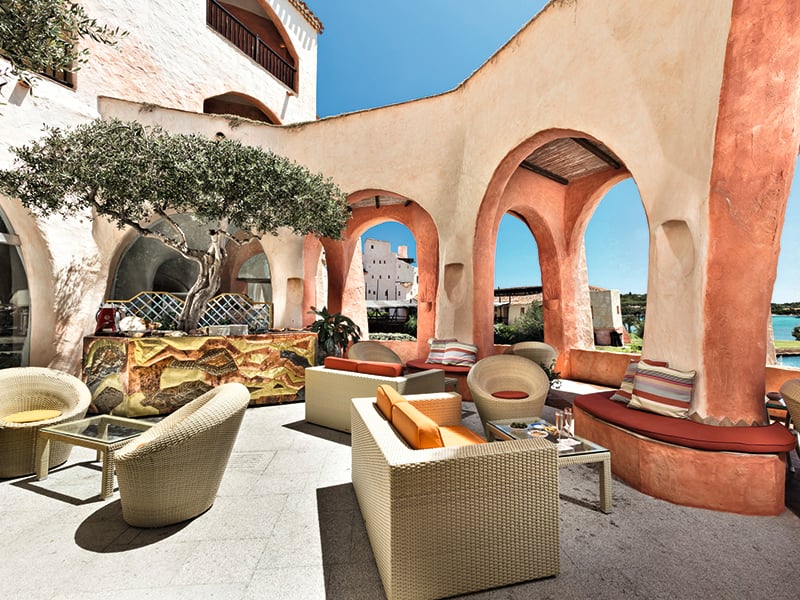 Cala di Volpe (which translates as Bay of Foxes), a relaxed yet thoroughly five-star hotel, marina, and private beach not far from Costa Smeralda's lively Porto Cervo, epitomizes Sardinian style. Its soft white stucco, local stone, arched walkways and galleries, thatched ceilings, and polished hewn timber set the scene for its authentic Mediterranean vibe. The hotel's signature restaurant is a destination in its own right, and oenophiles can browse the extensive wine cellar during a private tasting—Sardinia is renowned for its excellent Vermentino wines, which make an annual appearance at Porto Cervo's Food & Wine Festival each spring. And with its own pretty marina as your view, you may want to make Cala di Volpe a luxurious den to sail into to again and again.
8. Take a royal seat
Elysian Estates, United Kingdom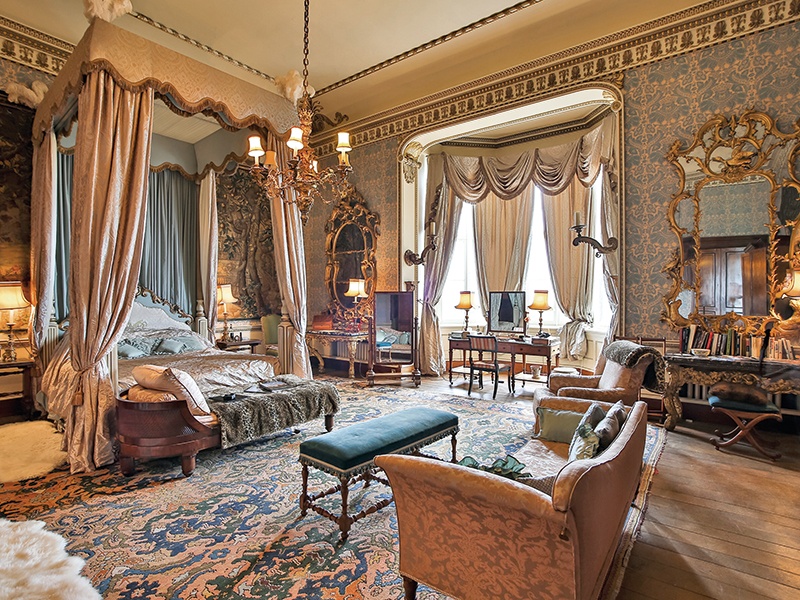 If you have ever fancied yourself as lord or lady of the manor, then behold Elysian Estates. The luxury-rental firm can help arrange the perfect country break for you—and as many of your family or friends as you wish—in country estates and castles around the United Kingdom. You can't book online with Elysian; instead, you talk to a member of its Concierge team about your requirements, who then suggest the best property for you. Foodies will love Elysian's Elite Collection—among them Broughton Hall, dating from the 16th-century; the expansive Belvoir Castle in Leicestershire; and the 22-bedroom Cowdray House in West Sussex—all of which have their own on-site chefs who will create the perfect menus for your stay.