Ranches occupy a singular place in the American imagination, from the spectacular, wide-open vistas of "big sky country," to the riveting tales of frontier life that inspired the great Hollywood Westerns. Iconic though it may be in the United States, the tradition of ranching actually developed in 15th-century Spain. During the Reconquista, the Kingdom of Castile gifted members of the Spanish nobility with large tracts of land in the southern regions of Andalucia, Castilla-La Mancha, and Extremadura to help solidify its rule over these formerly Moorish territories. Faced with the task of managing these large estates in a relatively dry climate with hungry herds of sheep and cows in need of a vast grazing area, the new landed gentry turned to horse-mounted livestock herders to corral their flocks, and vaqueros were born. In English, these wranglers would come to be called "cowboys".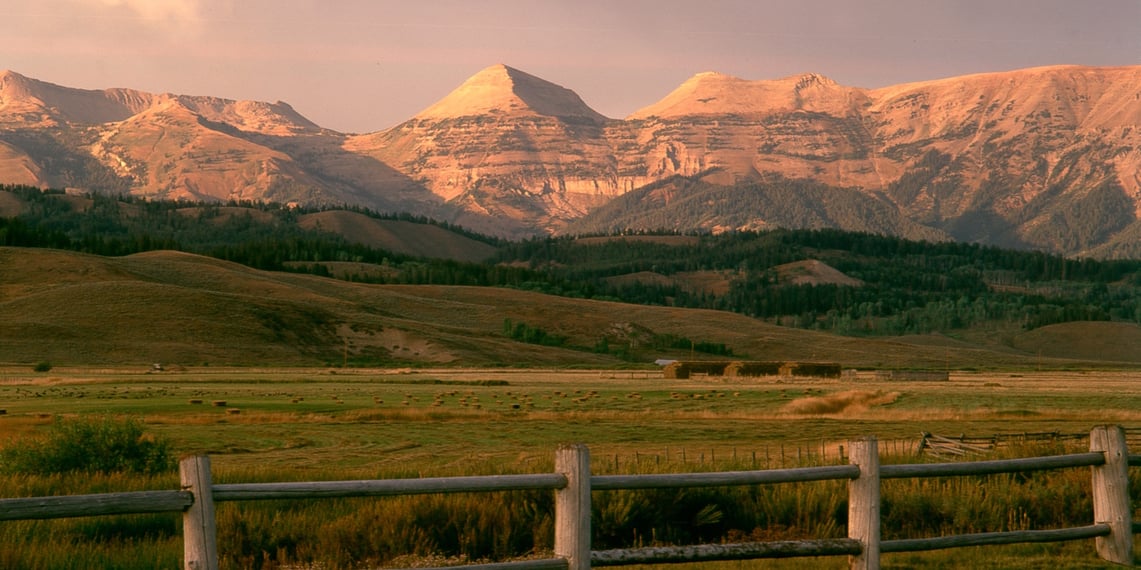 With the Spanish colonization of parts of North and South America, the ranching tradition spread to the New World and became a way of life in large parts of the American West and Mexico. Ranch houses hold an undeniable appeal, whether they're connected to an active ranch or simply a beautiful estate in a secluded valley ringed by mountains. Even with every imaginable modern convenience, life on a ranch seems rugged and adventurous, and one can't help but feel a sense of awe at the beauty of unspoiled land and majestic animals right outside the front door. With so much focus on nature, arriving at the perfect interior design for a ranch house involves a delicate balancing act between rustic and elegant impulses. What sorts of art and antiques feel at home on the range? Luckily, design inspiration abounds in the array of offerings available in upcoming fall auctions hosted by venerable international auction house, Christie's.
In the market for a luxury ranch style home to call your own?
Christie's, through its real estate network, can assist with that as well. Exclusive Christie's International Real Estate Affiliate Porta da Frente currently has available an extraordinary ranch property in the historic city of Portalegre, Portugal, that is thoroughly modern on the inside and enchantingly medieval on the outside. Original stone walls enclose the estate (which includes a swimming pool), and open archways frame views of the lush forests of Serra de São Mamede. It's easy to imagine the days of the vaquero in Portalegre, which was established by Afonso III of Portugal in 1259 and is known today for its wineries and fragrant citrus groves.

In a ranch home of this vintage, works of art from the ancient world can connect a contemporary interior to the historic roots of ranching. Christie's October 1st Antiquities sale in London will include an Amlash Bull Rhyton (ancient drinking vessel) so full of character you could almost envision it trotting off into the hills when you're not looking. The Amlash culture thrived in the first millennium BC in what is now northern Iran at the edge of the Caspian Sea. Later in this region's history, the Parthian Empire occupied a large swath of land along the Silk Route connecting the Roman Empire to Asia. A Parthian Horse Vessel from between the 3rd and 1st centuries BC is awash in the subtle colors common to ancient pottery, and two wide, expressive eyes give this horse a personality that seems to bring his ancient world to life.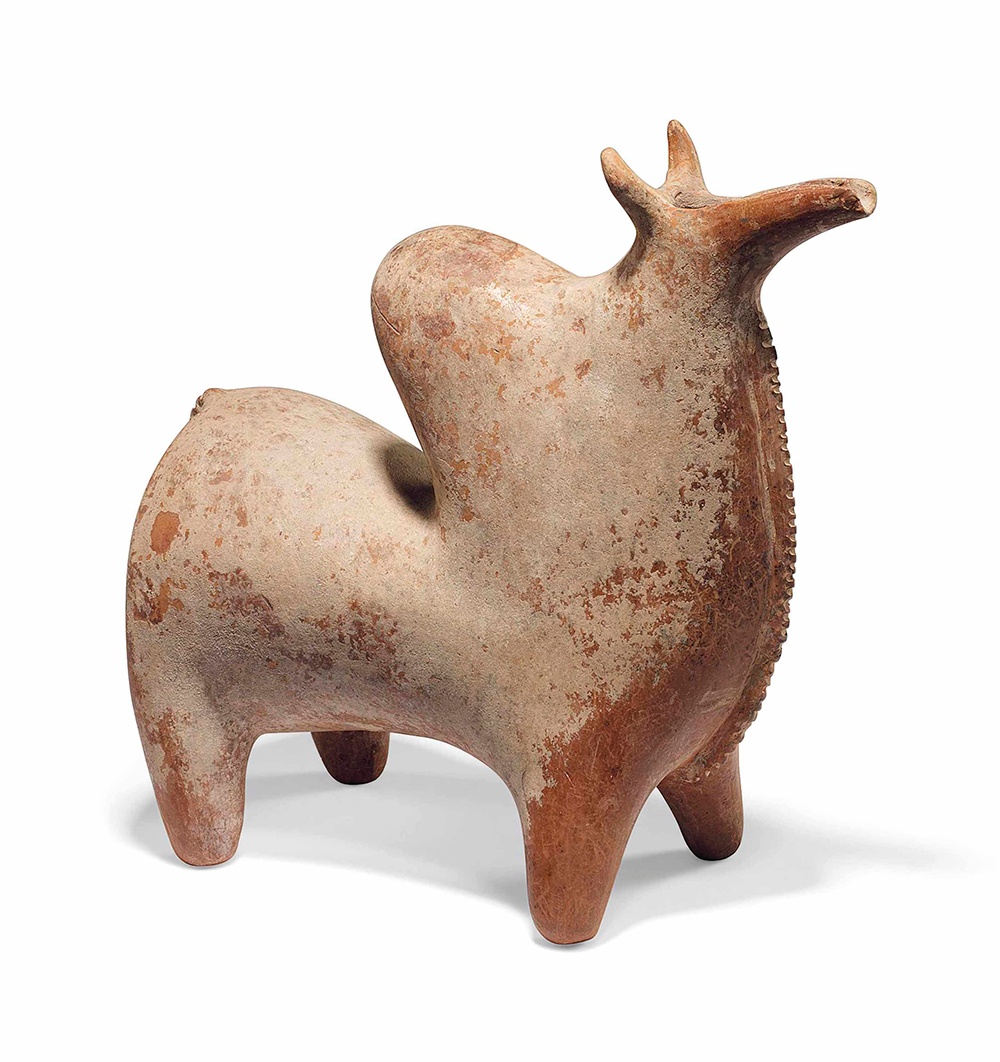 Christie's September 15th "Style and Spirit" Interiors auction (also taking place in London) will feature another very appropriate addition for a spacious ranch hacienda, a large Spanish Majolica Lebrillo, or basin, decorated with a lively figure of the Iberian Peninsula's unofficial mascot, the bull. This basin is nearly 27 inches wide, making it almost akin to a painting, and is suitable for placement against a white plaster wall that calls out for some color. The 19th-century work was likely created in Talavera, Mexico, in the style of the Spanish Renaissance pottery that would eventually inspire blue and white Delftware.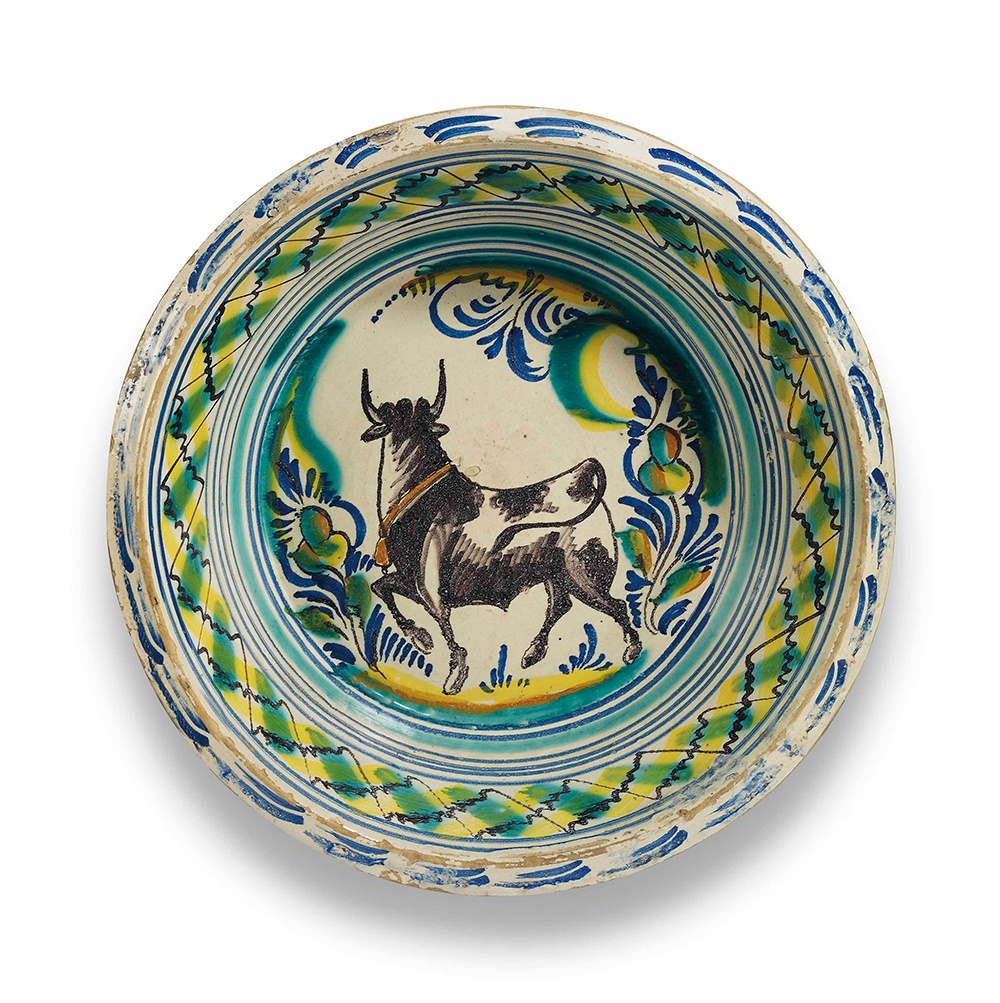 Another stately reminder of the importance of bulls in ranch culture can be found in a German bronze model of a famous 19th-century bull known—rather unforgettably—as Ironduke Shorthorn. This work will also be on offer at Christie's September 15th "Style and Spirit" Interiors auction in London. Cast in the late 19th-century from a model by sculptor Franz Alexander F. Wilhelm Wolff, the sculpture is similar in spirit to the charmingly serious weathervanes popular in Pennsylvania Dutch country in that it sports the focused expression of an animal with a task to complete.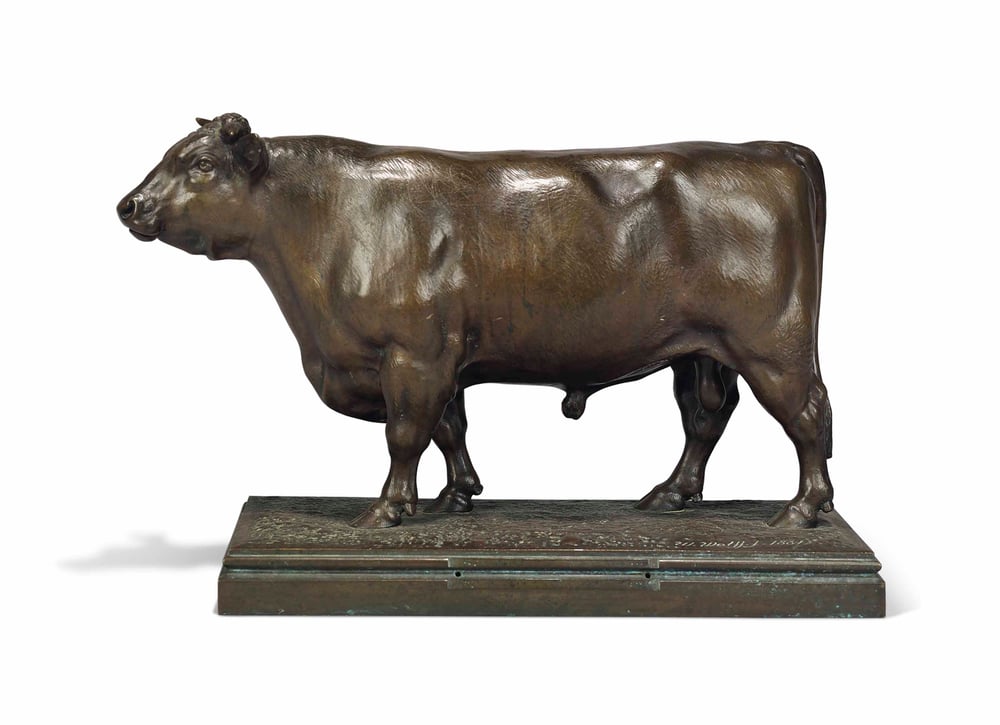 Out west in the wide open spaces of Montana, a 40-acre ranch called Mortenson situated on the Missouri River in Great Falls seamlessly blends modern design with an unflinching embrace of nature. This five-bedroom, five-bath home draws inspiration from the park lodges that housed visitors to the Mountain West in its early days. There are three native stone fireplaces, and the interior is finished in hand-hewn timber and hardwood floors. One of the bathrooms features a luxurious copper tub. American folk art offers a wonderful way to add character and a sense of history to a more contemporary interior such as the one found at the Mortenson homestead. Christie's upcoming American Art sale on September 22nd in New York City will feature works by famed self-taught artists James Castle and Anna Mary Robertson "Grandma" Moses that depict scenes of country life with sophistication and warmth. Castle's "Untitled (Farm Exterior)" is rendered in soot, his preferred medium, and conjures up the sense that sleepy, pastoral scenes actually depict a world brimming with activity just under the surface. Meanwhile, Moses's lovely and colorful "Upper Cambridge Valley," circa 1943, shows a scene from New England that resembles the riverside setting of Mortenson. And James Swinnerton captures the dramatic light and shadow of the Southwest in his landscape painting "The Grand Canyon."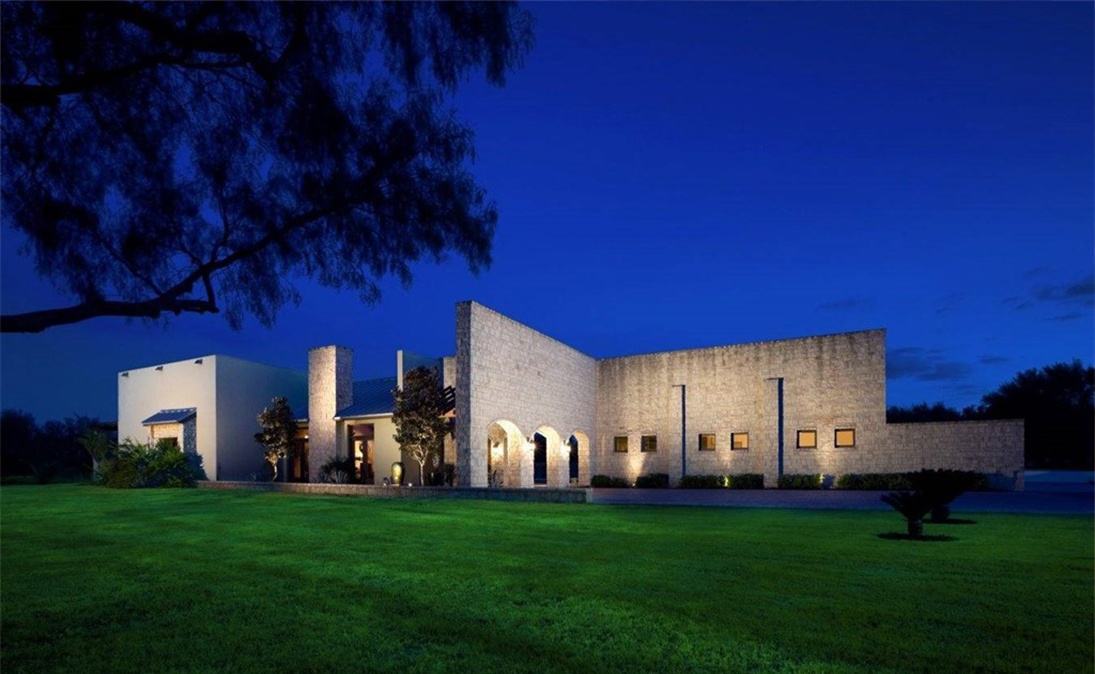 In the Rio Grande Valley, a magnificent ranch property near Edinburg, Texas, is composed of three homes on 30 acres situated near a quiet lake. The interiors of all three houses are playful and modern, and the structures' large, geometric windows provide perfect counterpoints to modern and contemporary art. This being Texas, however, a touch of cowboy chic would not be out of place. A bronze sculpture called "Cowboy and Horse" in Christie's September 8th Interiors sale in London would look right at home in the Old West, but in fact was created in 1920s' Vienna by Thomas Ullman for the Arthur Rubenstein Foundry. Germany and Austria share a passionate (and rather surprising) love of all things related to the 19th-century American West, and this cowboy bronze is but one example. Collectors of German porcelain will also come across plates bearing the portraits of the chiefs of various Plains and Southwestern Native American tribes during this sale. Also featured will be a more recent take on the cowboy genre in John Baldessari's "Blue Masterstroke Over Red Diagram and Two Cowboys," a screen-printed lithograph from 1989. In this vintage, black and white image of two cowboys duking it out on an unidentified American Main Street, Baldessari's application of a red grid and blue wash of color seem to signal that we're looking at an archetype as much as (or more than) a real event.

And because no cowboy is truly at home on the range without his horse, a perfect counterpart to any of the treasures described above will appear in Christie's "La Vie de Château" sale in Paris on September 28, which will feature works from the collection of French filmmaker Jean-Louis Remilleux. John E. Ferneley's portrait of Cloud King, a horse belonging to a Mr. Hall Webb, depicts a magnificent animal standing in the foreground, while two other horses and an impressive residence add depth to the background. Cloud King surely didn't work the land; his shiny coat suggests that he was primarily a sporting companion. But his elegant portrait captures something of the romance of horses and the great outdoors, and is perfect for a ranching estate in just about any setting.