Pernille Snedker Hansen is fascinated by the detail in nature and was looking for a technique that would magnify those elements when she found inspiration in an ancient Japanese art. The technique in question is suminagashi, which involves transferring ink floating in water onto paper to produce patterns like those found in marble. By combining suminagashi with more recent Western marbling techniques, she has developed a process to create a distinctive flooring that she calls Marbelous Wood.
The founder of Copenhagen-based Snedker Studio, Snedker Hansen sets out to transform interiors into immersive artworks, challenging how we look at and experience the surfaces around us. Here, she tells us more about her unique marbled flooring.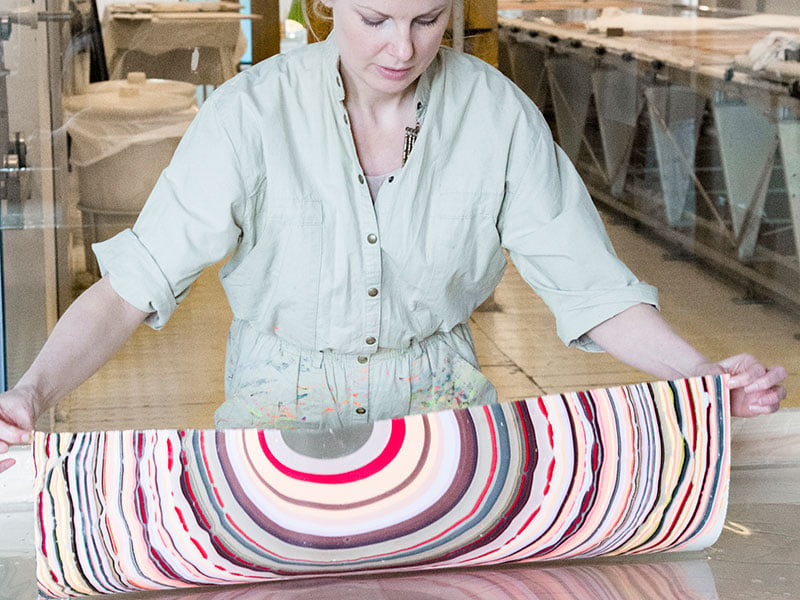 How did you discover the technique to make your beautiful marbled floors?
I was experimenting with making patterns with this marbling technique and was testing and transferring it onto different materials. By chance, my boyfriend found some floorboards on the street. He sanded them down for me and I dipped them.
Immediately, it became clear that the inherent ornament of the wood had a nice dialogue with the applied marbling pattern. The wood's rings were shining through the applied graphic marbling pattern, and it gave an interesting materiality.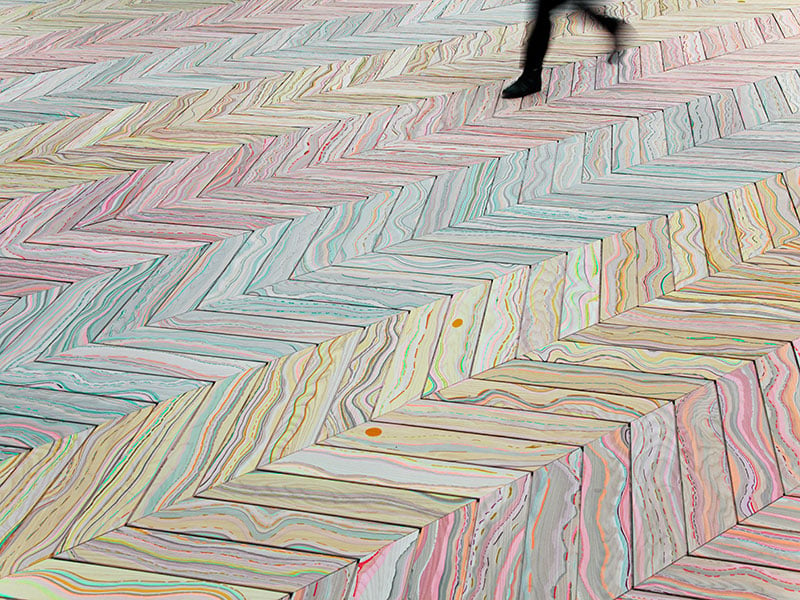 Is it a time-consuming process?
Yes, it is, but it is hard to say exactly how much time it takes to make Marbelous Wood. There is a lot of preparation with getting the materials to act in the desired way, and mixing the colors can take a long time.
What is the appeal of wood?
I want the unique ornamentation of the material to be perceived with renewed visual intensity – like the ornamentation of the wood itself has been enlarged and intensified. The craft and the slowness of the process are important to me and vital to the sensibility of the final outcome.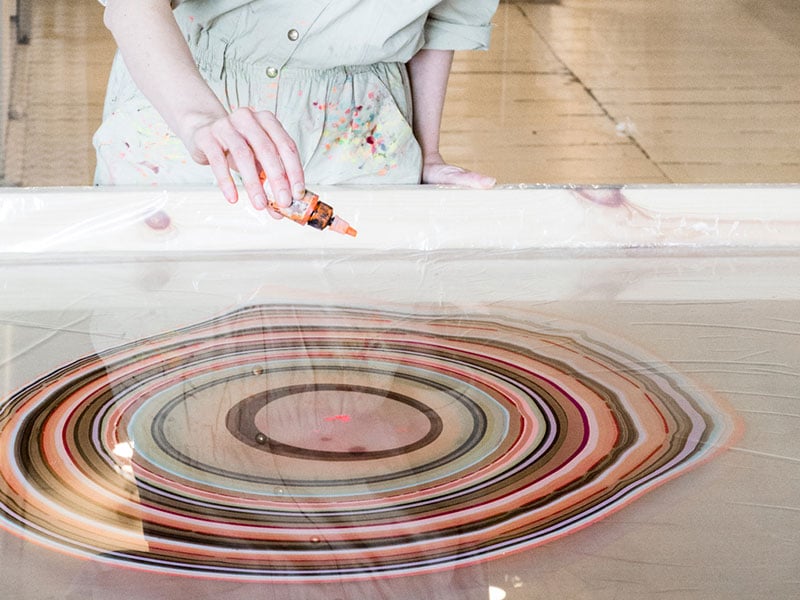 You also produce marbled art prints, so what's the appeal of working on floors in particular?
By combining the traditions of marbling from the bookbinding profession with traditional Scandinavian wood flooring, I'm creating a wooden floor that forms a never-ending array of details and color combinations as you move across the floorboards.
As the eye moves across the floor and further into the horizon, the details blur, which leads to a calmer and more natural "monochrome surface." The floor is a huge surface to make the stage of visual experience, and I find this changing visual experience, by the person's moving perspective, both interesting and inspirational.
Which projects have you worked on recently?
I did a floor installation of more than 860 square feet for a private client in Dubai. The wood factory took two months to produce the untreated floorboards for me, then it took me two months to make and lacquer them. Marbelous Wood installations are very exclusive and I only do a few projects a year.