As the first Canadian designer to present a collection in Paris in 1995, Marie Saint Pierre is a fashion pioneer. Nearly a quarter of a century later, she's a national treasure. When Saint Pierre isn't producing seven ready-to-wear collections a year from her atelier in Montréal, Quebec, she's busy accepting awards such as the Order of Canada (the second highest honor for merit in Canada), and visiting her boutique in Miami.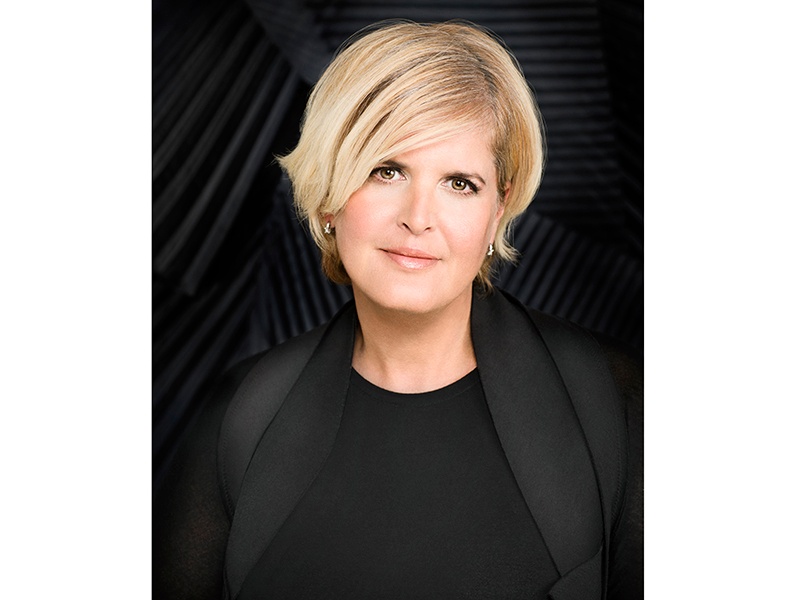 "Montréal is my home town and I continue to live here because of the European lifestyle," says Saint Pierre, whose collections favor luxurious fabric and edgy, linear design. "We are blessed with four distinct seasons and year-round festivals. Plus, we have some of the best food in the world."
Drawn by Montréal's international flavor, out-of-town clients fall under the city's spell, according to Louise Rémillard, president of Profusion Immobilier, the exclusive affiliate of Christie's International Real Estate in Quebec. "There are no tax penalties for foreign buyers in Montréal, unlike Toronto and Vancouver, so we've seen a 20 percent increase from last year in sales of homes over $CDN 1 million," says Rémillard. "Our economy is pretty good and our politics are stable. We've seen many French, Belgian, and Asian buyers, along with Montréalers ready to upgrade or convert their inheritances into real estate."
Rémillard also credits the city's exceptional private school system—provided by the likes of Lower Canada College, Selwyn House, and Imagination Daycare—for attracting young families who like the heritage homes and spacious new condos.
"There may be a lack of inventory, but there is high confidence in Montréal's luxury home market," she adds. "Twenty-five percent of homes have sold for over the asking price since January 2017. Now, sellers are getting multiple offers, which is quite new—although Westmount [an affluent suburb] has always been a safe investment. You're sure to recoup your value."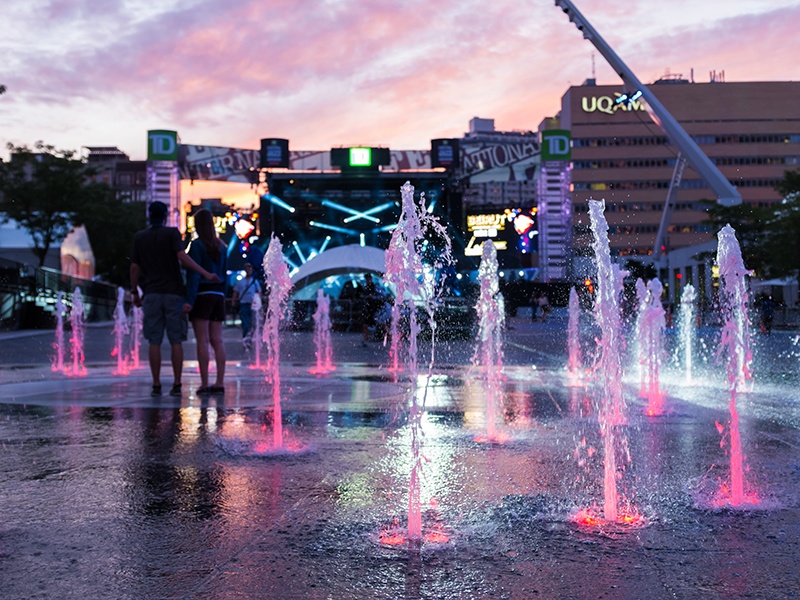 Rémillard's clients are impressed by the city's Quartier des Spectacles, the downtown outdoor venue for festivals and landmark restaurants like Joe Beef and Fairmont Bagels. Is it any wonder Saint Pierre—a foodie and bon vivant—built her powerhouse brand in Montréal?
Dining out
"I order the daily special at Montréal Plaza by chef Charles-Antoin Crête, who makes really creative dishes and delicious tartares," says Saint Pierre. "Another one of my favorite places to eat is Damas for traditional Syrian gastronomy. They have vegetarian sharing plates, authentic moujaddara (a dish of rice, fried onions, and spices), and wonderful beet mutabbal. The ambiance is beautiful, too, with Middle Eastern décor and modern accents."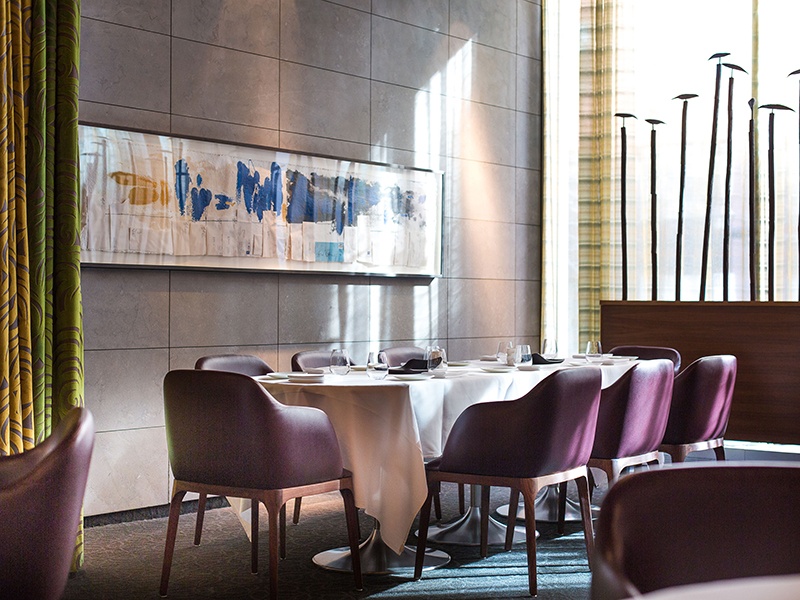 For fine dining, she reserves a table at Toqué! to savor chef Normand Laprise's celebrated French cuisine. When she feels like Japanese food, Saint Pierre heads to Mikado, a local institution. "Sitting at the bar is super fun. I appreciate the kitchen's attention to detail. Their sushi and sashimi is meticulously constructed, like a work of art. Even the tableware is handmade."

Saint Pierre is a champagne enthusiast who likes a glass of Huré Frères at Le Serpent in Old Montréal. "I'll sip a glass of Veuve Clicquot or Laurent-Perrier La Cuvée, but I also like to champion the smaller champagne producers, too," she smiles.
Glory in the Golden Square Mile
As well as her 12,000-square-foot atelier in the Chabanel district, Saint Pierre has a stand-alone boutique in the Golden Square Mile downtown neighborhood, so she knows the best haunts in the city center.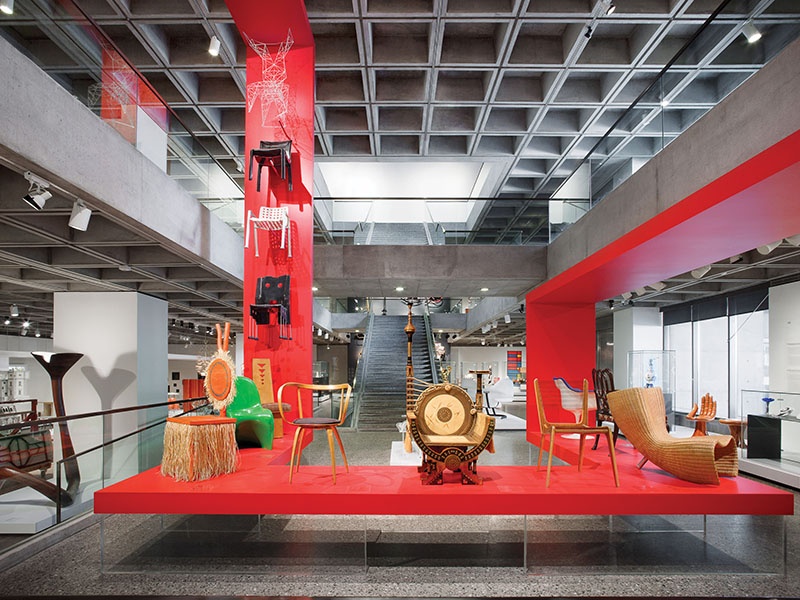 "I like to people-watch at the Ritz-Carlton Hotel, and shoe shop at Holt Renfrew and Browns," she notes. "The Montréal Museum of Fine Arts—or the Musée des Beaux-Arts—is just around the corner from my boutique, and it never fails to present out-of-the-box exhibitions. It takes fashion seriously and paid homage to Jean Paul Gaultier by mounting a large-scale show in 2011 that toured the world."

From her boutique, Saint Pierre enjoys spotting local up-and-coming design talent: "I'm very excited about the jewelry made by LLY Atelier," says Saint Pierre. "They use precious metals in a modern, sculptural way. It's raw and new."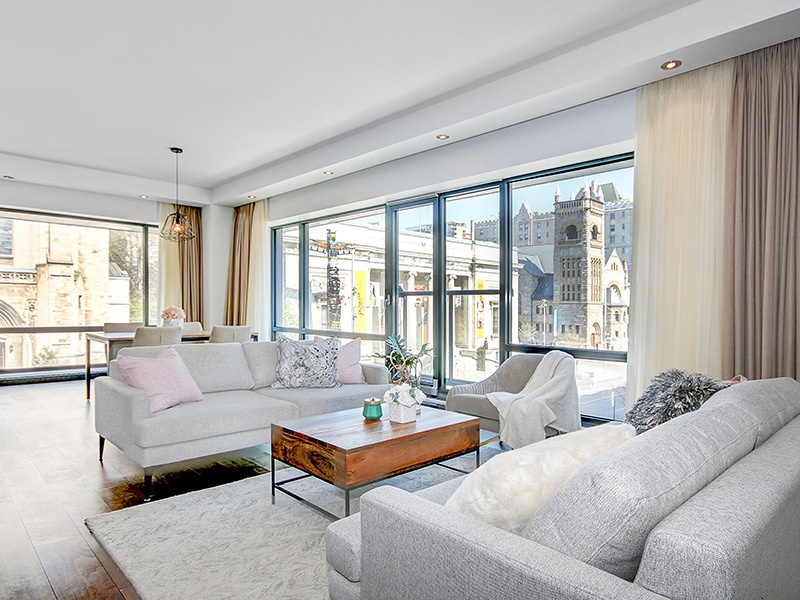 Saint Pierre is also a champion of Lambert et Fils, a high-end lighting design studio in Montréal. "Their lamps are so poetic—totally unique," she says. "I like that they're entirely conceived, manufactured, and assembled in town."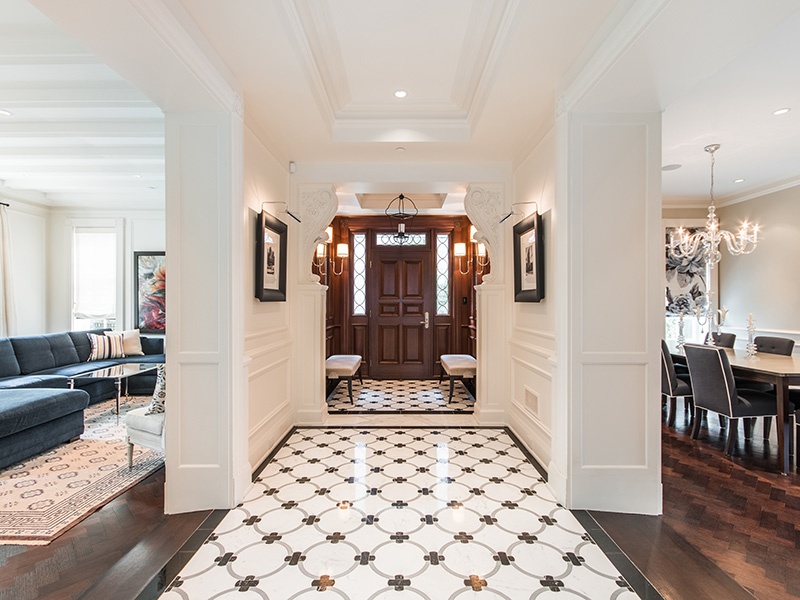 Designer downtime
When she's ready to unwind after her fall collection, Saint Pierre heads to Spa Strøm on Nuns' Island or Bota Bota in the Old Port. "Bota Bota is on the water, quite literally, so it's a unique experience," says Saint Pierre. "Their Nordic baths have special views of the Saint Lawrence Seaway and Old Montréal."