This year, Design Shanghai (March 8–11) overflows into the buzzy district of Xintiandi, where, in a city known for its vibrant contrasts, history, and culture collide like no other. Here you can slurp noodles on back streets or enjoy Michelin-starred international cuisine; shop in some of the world's most original designer stores or uncover hidden treasures in its flea markets. You can also admire the typical Shikumen architecture—built during the cosmopolitan excess of the 1920s and 1930s—while you'll never be far from the sky-scraping modern masterpieces that pierce the city's skyline.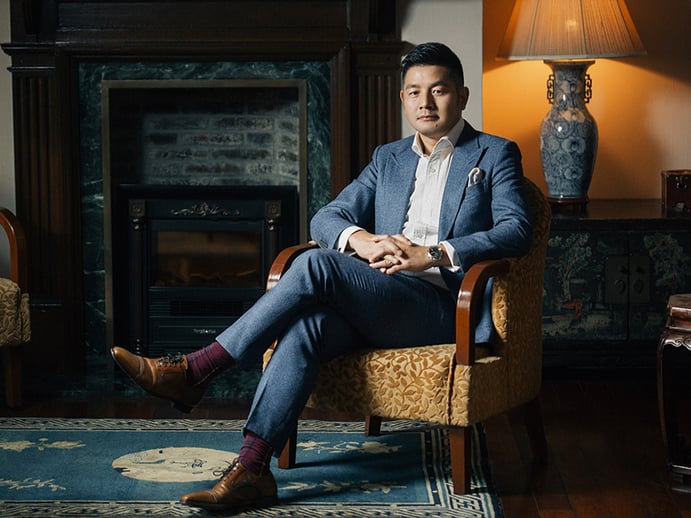 Andy Zhang, general manager of the Taipingqiao Project, whose mandate is to preserve and restore historic buildings and establish an integrated community in the area, is responsible for bringing the design fair to the streets with the Design Shanghai @ Xintiandi Festival (March 6–19). He tells us why Xintiandi is his favorite part of town.
The word "modern" takes on new meaning in Shanghai
It's always been one of the most important cultural and intellectual cities in China, but it's developed incredibly in recent decades. No matter what you want to do and who you want to be, Shanghai will always give you the opportunity to achieve your dreams.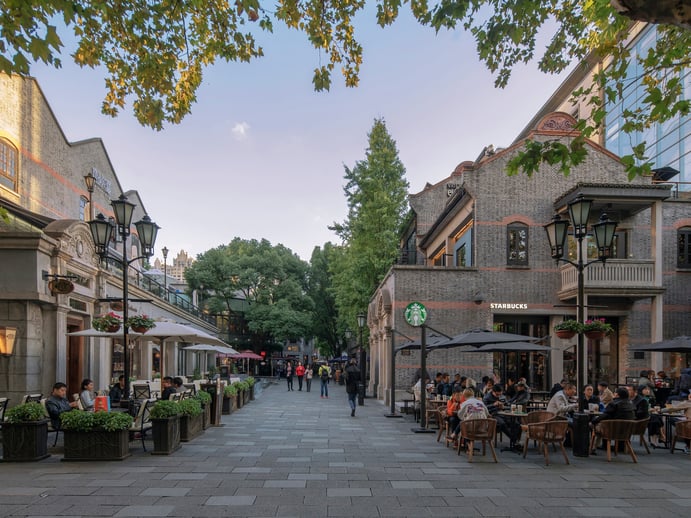 Xintiandi is a city landmark
Located in the center of Shanghai City, this cutting-edge pedestrianized enclave is a gathering place for the city's design enthusiasts and international community. Here you get both the taste of 1920s Shanghai and the vibrant lifestyle of the 21st-century urbanites who inhabit the space. Much of the area is made up of revitalized Shikumen architecture (a mix of traditional Chinese and Western architecture styles, many featuring Art Deco details) typical of old Shanghai, yet no other place has a greater concentration of art galleries and cultural attractions, dining opportunities, and fashion.
It's a great part of the city to walk around
Xintiandi is one of the rare parts of Shanghai that's a car-free zone, so it's a great place for visitors to explore on foot. And there are lots of artistic and cultural spaces here too, which flow from interior to exterior spaces.
Shanghai will always give you the opportunity to achieve your dreams
It's a center for design and fashion
This is a cradle for Chinese designers, with many well-known designer brands worth exploring: Uma Wang, Ban Xiao Xue, Han Lu Lu, and Ji Cheng all have flagship stores here. And there are many star fashion stores like Ashin's [the Taiwanese singer and entrepreneur] StayReal. Xintiandi is a partner of Shanghai Fashion Week, and consequently you'll find pop-up stores, designer workshops, and showrooms—it's a real showcase for future fashion trends. During Design Shanghai the city will be offering free tours of designer stores and showrooms, including Domus Aurea, Hay, House of Tai Ping, Leicht, Matsu, Minotti, Roca, Senab, and Strong Casa.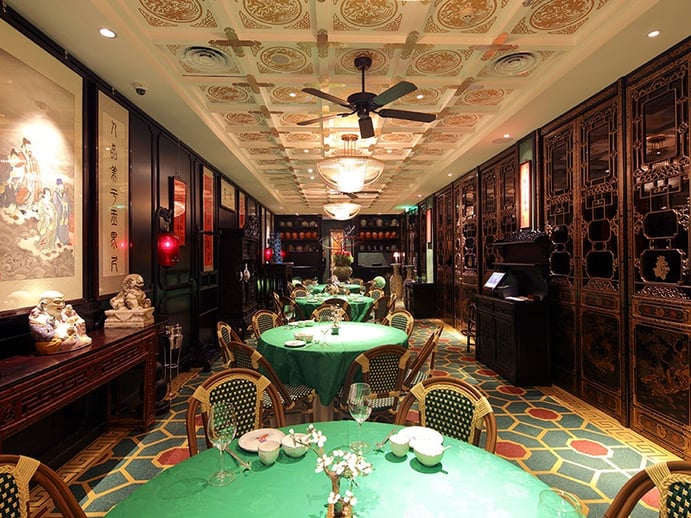 There's an amazing choice of restaurants
I recommend the recently opened Yubaxian (also known as Sense 8) restaurant—it's a restaurant and museum serving Cantonese cuisine and tea. It is decorated with replicas of famous paintings and rare antiques, and every dish shows originality. For Western food, New York's famous ChikaLicious Dessert Bar is popular, and during Design Shanghai @ Xintiandi Festival it will feature a specially designed prix-fixe menu that pairs wines with its signature desserts. Lifestyle space and café Sweat & Tears will also introduce a special Shanghai-themed latte.
People live here, too
Nearby Lakeville is a residential area that integrates tourism, business, leisure, entertainment, and shopping. The residents are mostly high-net-worth individuals from mainland China, Hong Kong, Macau, and further afield. They are a group of global citizens with international vision.
During Design Shanghai
Look out for up-and-coming Chinese designers. Shanghai-based Benwu Studio won the Best Design award for its beech Sumo Chair as part of the Emerging Chinese Designer Platform at last year's Design Shanghai. I predict big things from them.