A warm climate, a number of top-quality sports clubs and facilities – many the legacy of the 2000 Olympics – and its famed beaches have all helped Sydney become something of a healthy haven in recent years. Along with the sun, sea, and sand, another key selling point of the city that more than a fifth of all Australians call home, is its abundance of parkland. Many national parks and wildlife trails are within easy reach of the city center, making it a short drive for residents to escape the metropolis and explore Australia's abundant native flora and fauna.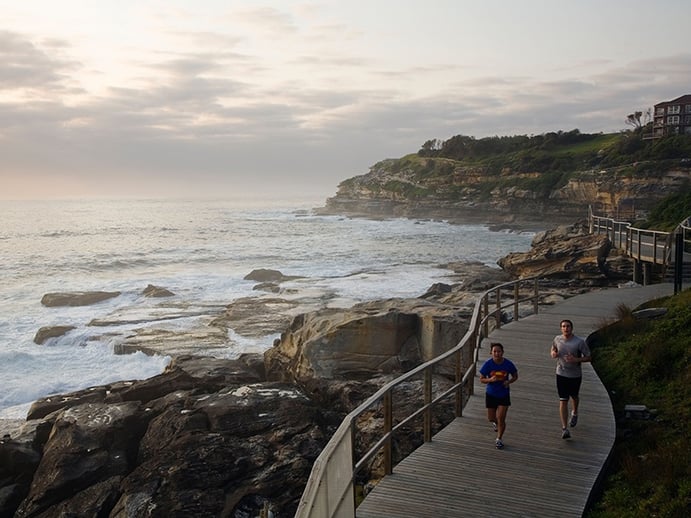 To mark the Australia Day holiday, January 26th – when locals get a day off work to celebrate the diversity of Australia's society and landscapes – we take a closer look at what Sydney has to offer, especially for those with health and fitness in mind. Dietitian, nutritionist, and devoted Sydney-sider Rebecca Gawthorne shares her top tips for staying healthy in the city, with a tour of the best places for working out, and refueling your body afterwards.
Scenic exercise options
"This has to be my favorite coastal run or walk in Sydney," says Gawthorne of the Bondi to Coogee walking, jogging, or running route. A photogenic six-kilometer track (or double it, there and back), it will take you through the glorious Eastern Sydney beaches, from Bondi, via Tamarama to Clovelly and, finally, Coogee Beach.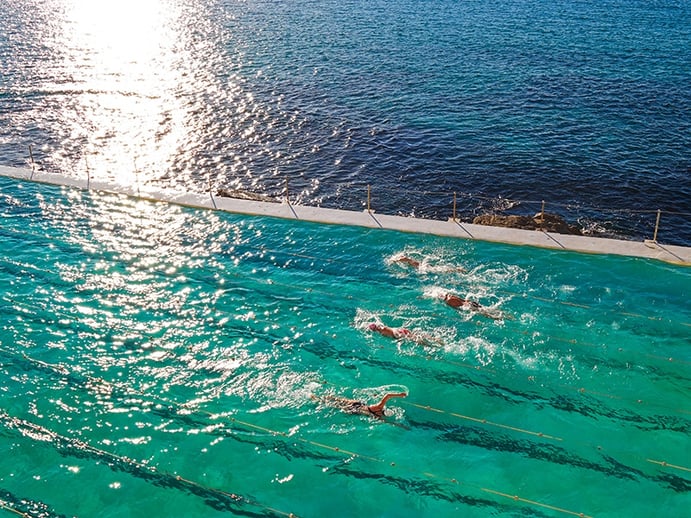 Start at the pool complex of the Bondi Icebergs Club – home to one of the world's most stylish restaurants, as Luxury Defined reported last year. This is a useful landmark for meeting up, if you're not running alone – from here, wind your way past the Aboriginal rock carvings at Marks Park, and onwards. And don't forget that there are plenty of opportunities to stop for a swim, as you head south via Bronte.
A great place for a workout is Cronulla Sand Dunes at Greenhills Beach, South Sydney. The natural sand dunes of the beach serve as an incredible training ground for athletes of all levels, but be warned – the steep inclines are not for the faint-hearted, with 45-degree, long climbing slopes to tackle, or perhaps wisely avoid.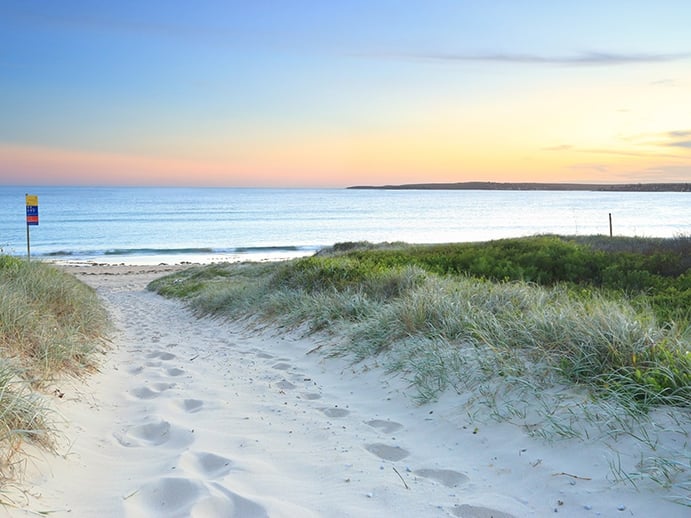 If possible, aim to squeeze in your workout on the dunes on a weekday, and get down to Greenhills in good time to pick your spot. As well as individual fitness fans, Cronulla is a favorite among top-level sporting teams, and a great many personal training groups use the area, too – especially on the weekends.
Caffeine fix with a twist
Just a stone's throw from Cronulla Beach, Mint Organics' mission is to pair healthy, organic whole foods with its delicious coffee menu. Look no further if it's a raw caramel slice, free of processed sugars, or a gluten-free toastie that you're after, to go with your rice-milk flat white.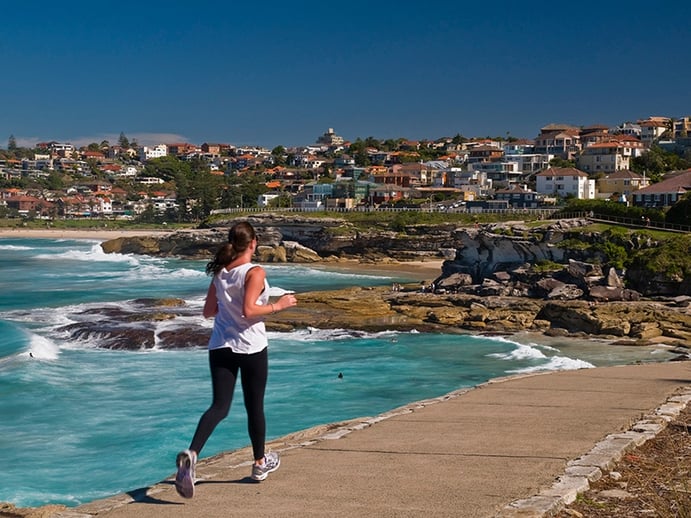 Best fitness classes
"By far the most challenging full-body toning workout I've ever done is KX Pilates," says Gawthorne. This fast-paced and high-intensity workout fuses elements of traditional reformer Pilates with cardio and endurance training. And there are six different studios dotted all across Sydney, meaning it's also easy to find a class near to you.
Best breakfast and brunch spot
Located in a former industrial precinct, dating back to the 1920s, The Grounds of Alexandria is a landmark coffee roaster, café and sustainable garden. The site spans around an acre of the suburb of Alexandria, on Sydney's inner west fringe. It offers an abundance of fresh produce and community events, and at its heart is The Potting Shed restaurant.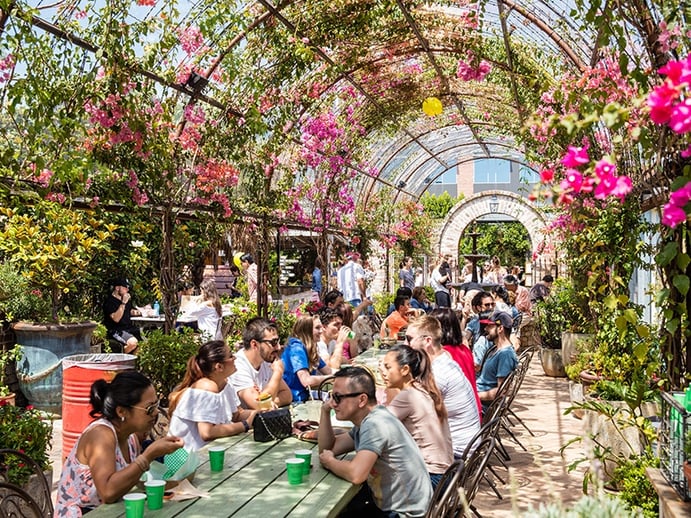 Here, you will find a wide range of deliciously healthy, veg-filled meals, while the nearby café offers the finest coffee, daily baked bread and its own seasonally driven menu. For those looking to indulge, High Tea under the Arbor is a special treat. The Grounds also hosts a coffee research and education facility, artisan bakery and permaculture of heirloom vegetables, fragrant herbs, fresh fruit and flowers, along with a small animal farm.
Natural beauty
One of many of Sydney's famously beautiful public reserves, the Royal National Park, on the coast to the south of town, offers walks suited to every fitness level. There are also opportunities to hike, cycle, and canoe here, and you can even sleep under the stars at a camping ground. Expect to encounter hidden waterfalls, untouched rainforest and beaches – and plenty of native critters on the trail. It's a chance to experience the real Australia.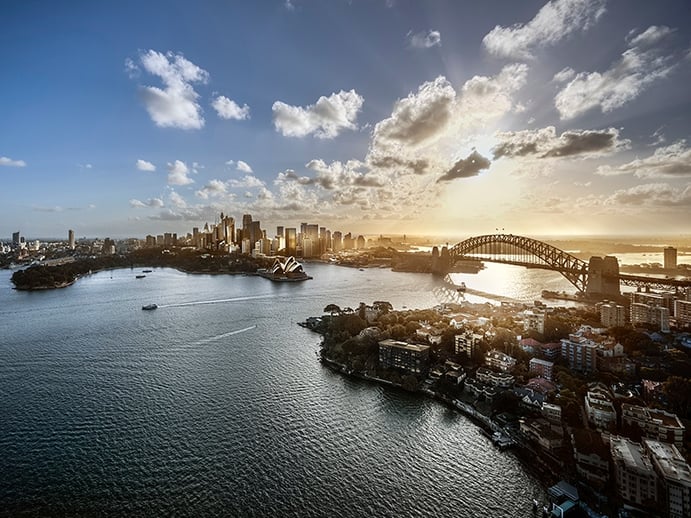 Favorite healthy restaurant
Sydney is well deserving of its reputation for being "the best for healthy Japanese food," says Gawthorne, who favours the Ichibang Sushi Bar, hidden away in Surry Hills. In the city center, Tetsuya's is hard to beat for fabulously fresh, top-quality fish, tofu and vegetarian dishes. You really cannot go wrong in Sydney, though, where a favorite choice for those in need of a post-workout protein fix is a large sashimi boat, with generous amounts of tuna, whiting, kingfish (king mackerel) and salmon.
A hidden gem for swimmers
One of the city's many undiscovered jewels is Little Bay Beach. Still a relative secret that Sydney-siders like to keep to themselves, the sheltered cove is well protected from large Pacific coastal swells. This makes it perfect for swimming and, as there is plenty to see beneath the surface, snorkeling, too.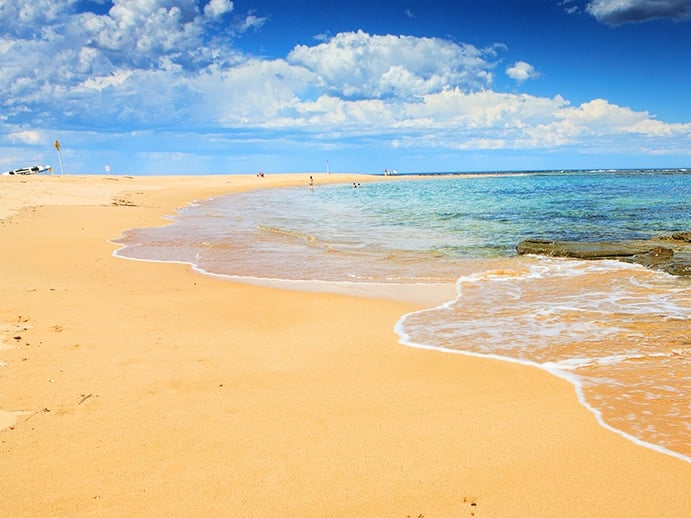 Nestled in the Randwick area, North of Botany Bay, this secluded spot is where Gawthorne chose to get married. Note that Little Bay Beach, which offers great changing and shower facilities, is accessed only via a thigh-working, steep wooden staircase – just one more great exercise option that Sydney has to offer.