From their enviably located studio in fashionable Lower Manhattan, Christine Van Der Hurd and her team have been designing and creating bespoke rugs, carpets and textiles in New York for over 36 years, working closely with interior designers to produce acclaimed collections and custom pieces.
"Our designs center around the union of timeless rhythmic patterns, combined with striking colors and textures," she explains, happily recalling examples of the design house's work that have graced both private and public spaces.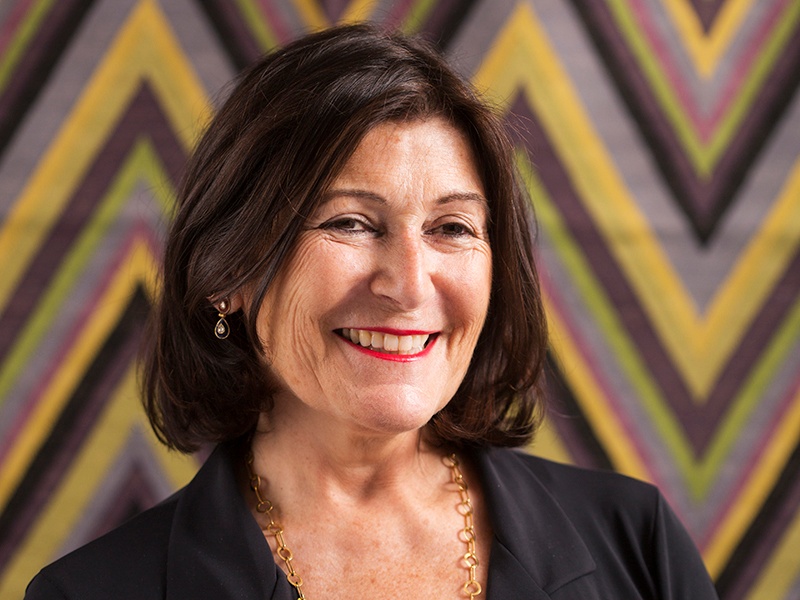 One of Vanderhurd's most celebrated commissions was by India Jane Birley and Adam Bray, for the renowned nightclub, Annabel's, in London's exclusive Mayfair. "We were given license to be flamboyant," remembers Van Der Hurd, "and the result was a whimsical floral pattern that danced across the floor, allowing no repeat."
These days, the design house she founded operates out of two offices—one across the Atlantic, on London's Portobello Road, Notting Hill, and the other on Manhattan's Crosby Street, SoHo.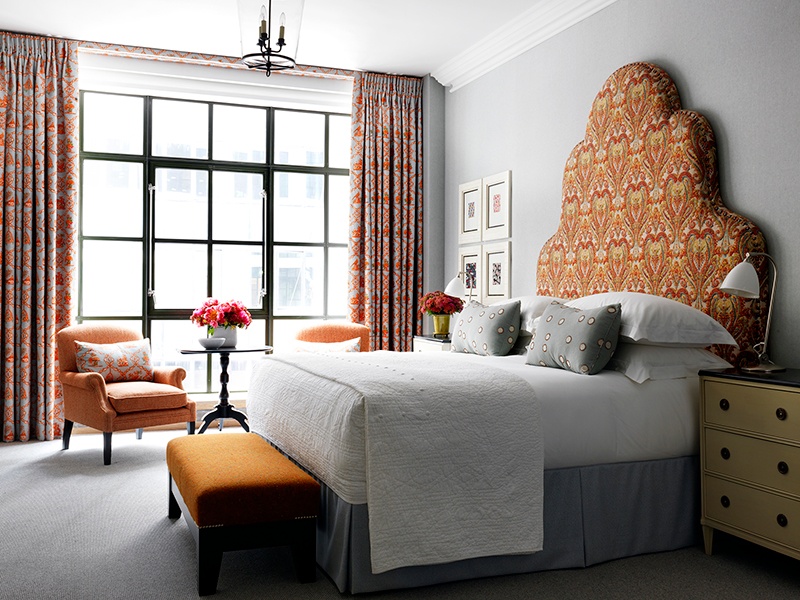 Vanderhurd's most recent projects include a collaboration with the interior designer Suzy Hoodless, for the redevelopment of Television Centre [the former home of the BBC in White City, London], and with Kit Kemp of Firmdale Hotels, for both London's Ham Yard Hotel and The Whitby Hotel in New York – set to open in early 2017.
New York in the 1970s was one of the best places to be as a young designer – Christine Van Der Hurd
"I first moved to the city in 1977, aged 25. My ex-husband and I opened a vintage furniture shop in Manhattan. It was in the same district as the 26th Street Flea Market [between Chelsea and Kips Bay], which was very popular at the time. New York in the 1970s was one of the best places to be as a young designer."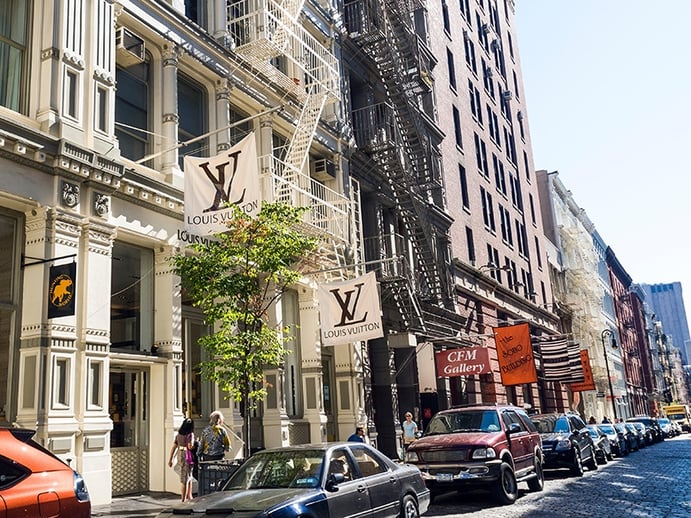 "In 1981, we relocated to Broadway, and later to SoHo. We opened a store, Modernage – where we focused on modern European furniture, showing designers such as Tom Dixon, Ron Arad, and Danny Lane, and furniture brands such as Cappellini, Moroso and Magis."
SoHo was always an "artsy" area
"By the 1980s, it had lots of exciting galleries and unique fashion boutiques. More recently, it has spread eastwards, merging with Chinatown, and Little Italy—which has brought back some of the edginess of the '80s and '90s, along with new bars and restaurants," Van Der Hurd observes. "You can still stroll around and discover something exciting."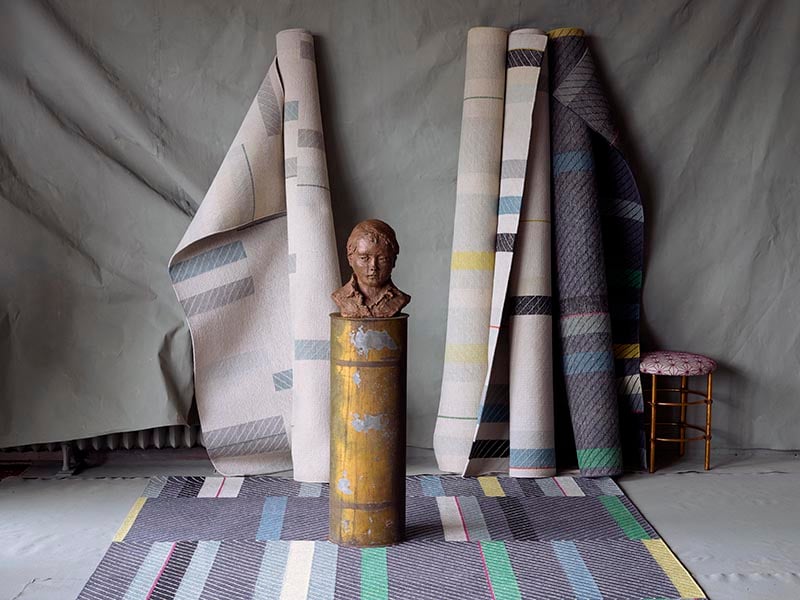 This is a city made for shopping
"The corner of Howard and Crosby has several independent shops. Vanderhurd, of course, has its studio at No. 5 Crosby. De Vera is truly amazing; it is a gallery with a beautifully displayed collection of curiosities, including hand-blown glass insects, beaded prisoner-of-war snakes, and unique semi-precious jewelry made up of found pieces."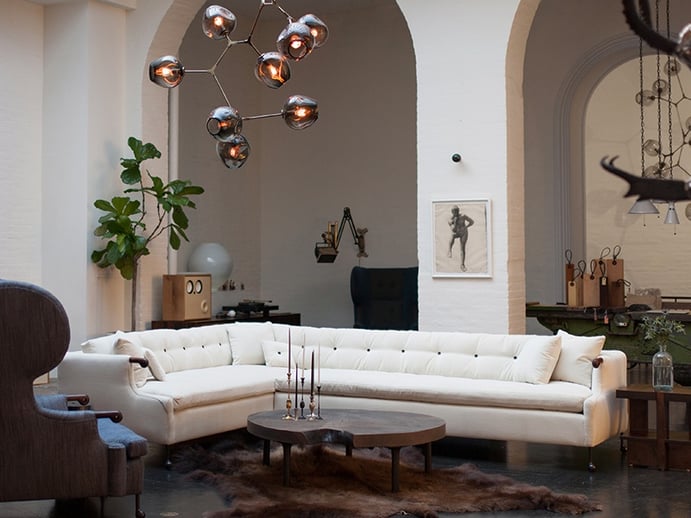 "BDDW is great for luxury furniture, designed in America—honest, and with exquisite detail. Michele Varian offers an exciting mix of design, from homewares to jewelry. She sources from local artisans, and always has something different each time you visit.
"McNally Jackson is a magical bookstore, in NoLIta, that has recently added a 'Picture Room'—it's an art shop dedicated to rare prints, as well as artist books, and posters. You can always find an interesting piece of art at an affordable price."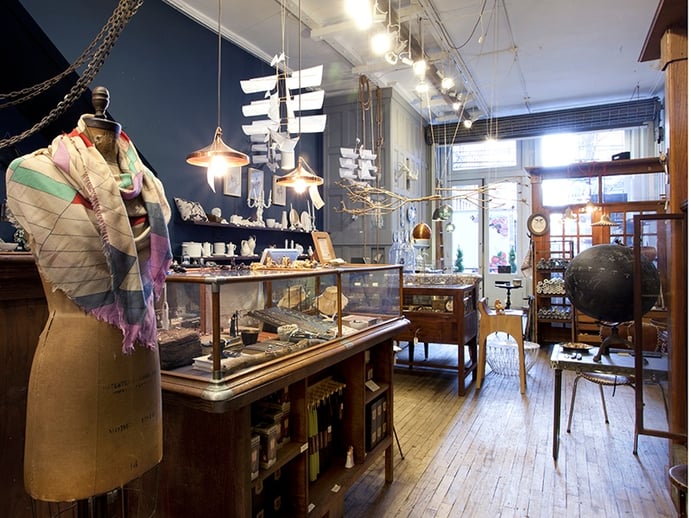 "For clothes, I tend to go to Totokaelo, close by us on Crosby Street. It offers a well-curated collection of designer clothing, as well as objects. I also love Maria Cornejo, for her interesting shapes and unusual fabrics. And my all-time favorite place for clothes shopping is Dries Van Noten, especially for his use of embroidery."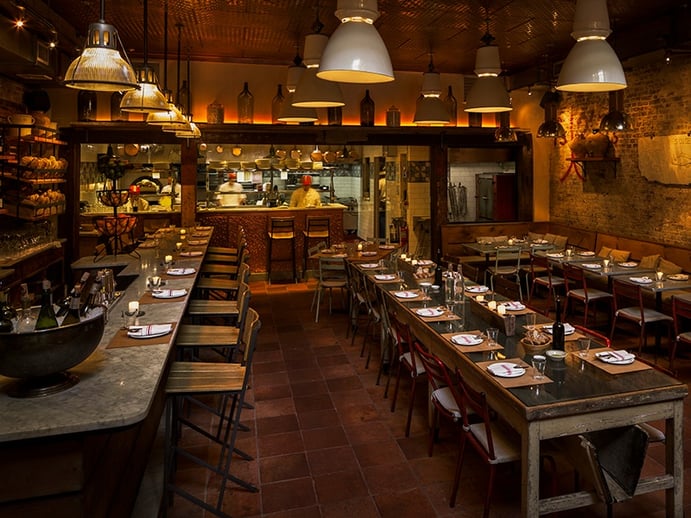 Eat and drink your way through the neighborhood
"I really love Cafe Gitane, where I like to sit and watch the world go by. Here, I order the wonderful couscous, or the avocado on toast—it's the best! Il Buco Alimentari is my favorite of favorites, for its Italian food and its great selection of wines. I prefer to sit up at the kitchen counter where, if you're lucky, you'll be offered some tasters."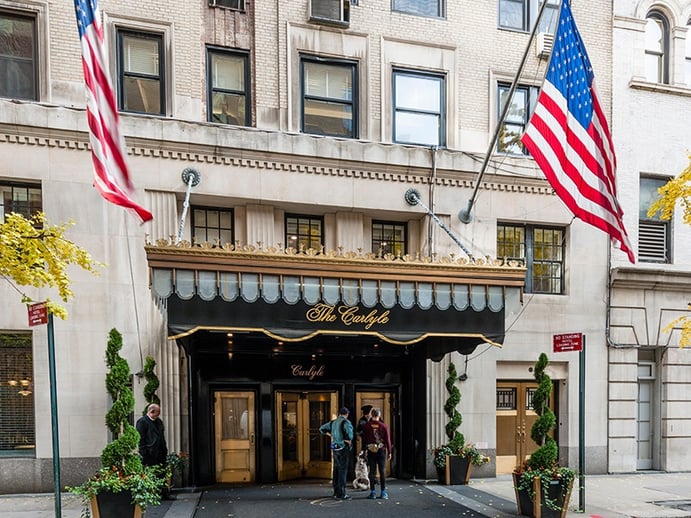 If you only have 24 hours in the city...
"I would recommend breakfast at Russ & Daughters Cafe, on the Lower East Side; they serve the best soft scrambled eggs and caviar. If you're a book lover, visit the Strand bookstore, on Broadway and 12th. Then, go to the Whitney, to see the latest contemporary art shows—and to enjoy the views from the rooftop.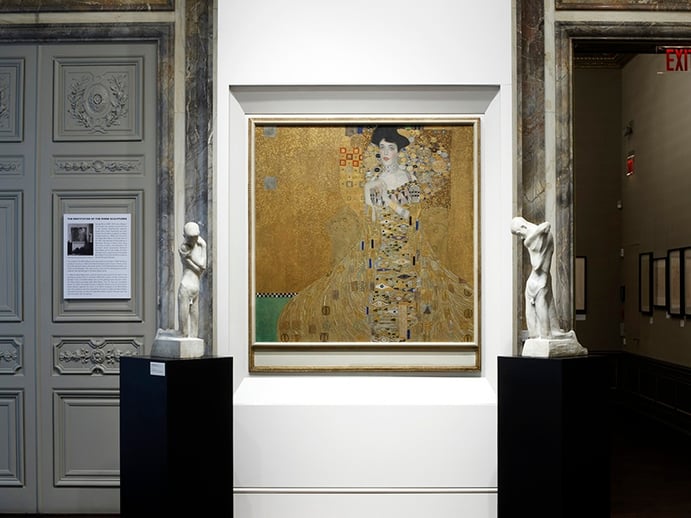 "From there, you can walk along The High Line. Head uptown, towards The Met, where you could lose yourself for a week in its exhibitions and extensive collections. Alternatively, the Neue Galerie is well worth a visit; it has an inspiring collection of early 20th-century Austrian and German art and design."
"If you like oysters, I would recommend the Grand Central Oyster Bar, not least so that you can enjoy its opulent interiors, and take in Grand Central Station itself—which was spectacularly restored, by Beyer Blinder Belle.
"Book a boat trip on the Circle Line at night; I was recently invited on a sunset trip. It was the first time I had actually gone around the island, having previously thought it was too much of a cliché. It was truly spectacular—and so informative! Finish the day with a dry Martini at The Carlyle, and dinner at Balthazar."