Everything that happens at Gili Lankanfushi evolves from an underlying belief that partaking in the finer things in life need not come at a cost to the environment, nor the local community. And the aim is to lull guests at the resort, on the Indian Ocean island, into the same gentle consciousness.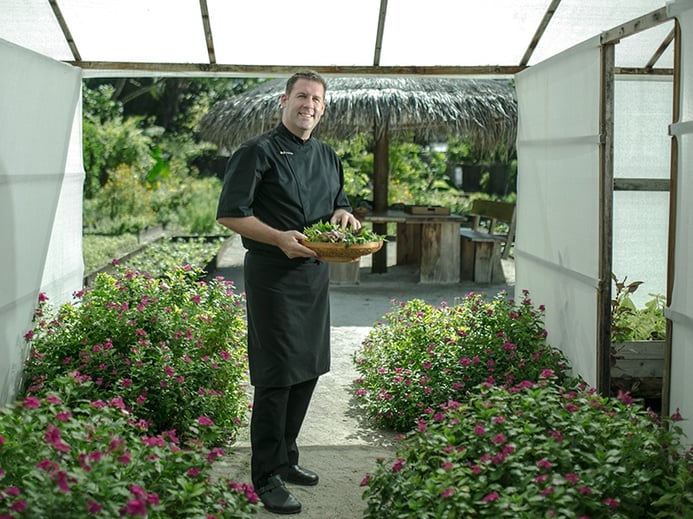 "We're committed to using renewable materials, serving the freshest organic produce, and preserving nature's beauty and indigenous heritage," says executive chef John Bakker, formerly of The Ritz, in London, and a Le Cordon Bleu chef instructor.
We're committed to serving the freshest organic produce, and preserving nature's beauty and indigenous heritage
Bakker, originally from Canada, organically grows more than 200 different herbs in his aromatic kitchen garden at the resort, alongside produce such as strawberries, lemons, and chili peppers. His focus is on locally sourced food, wherever possible. "Fishing boats pass right by the island," he says, "on the way to Malé [the Maldives' capital]—so I have first pick of the best fish."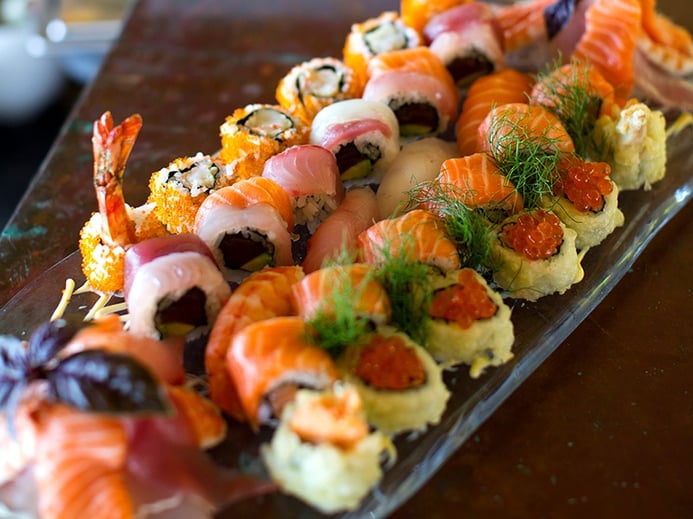 He does, however, import certain delicacies from Rungis Market, in Paris. At Gili Lankanfushi, from the freshly baked bread, and homemade passionfruit jam, to gently curried fish for lunch —and the superb sushi that glitters, like a tray of jewels—the food Bakker and his team of international chefs create is extraordinary.
There's always been a garden here.
"When I came in 2012, it was in various states of disrepair —I looked at it as an opportunity to save some money, and provide fresher vegetables for the guests. So, I begged and pleaded for two gardeners to help me take care of it. It took off overnight—and now, it's really flourishing," says Bakker with obvious pride.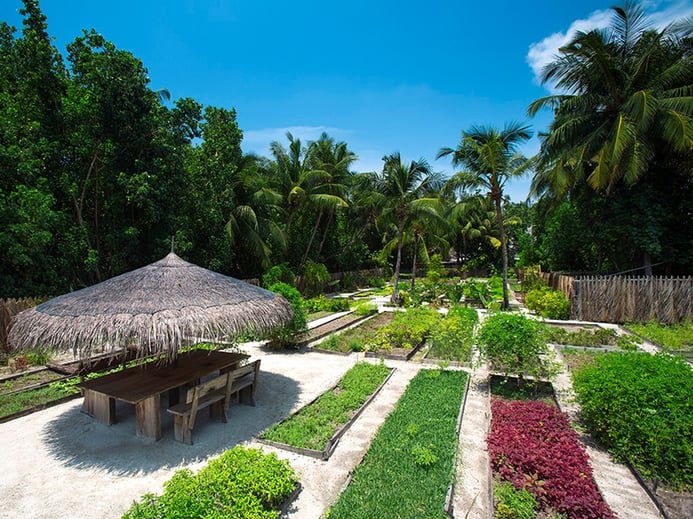 I come from a farming family in Southwestern Ontario.
"So I phoned up my dad, and asked him to send me some seeds. He sent hundreds of different types, and I've been experimenting like mad. Who knew you'd be able to grow strawberries here? Other things—like asparagus—really don't grow as well."
The soil provides lots of challenges.
"It's coral [Lankanfushi island is an atoll] and very alkaline. We started a program of enriching the soil, and immediately we saw a return on that. Then we realized we'd have to raise the beds and protect them from underneath to stop the rain washing out all the nutrients."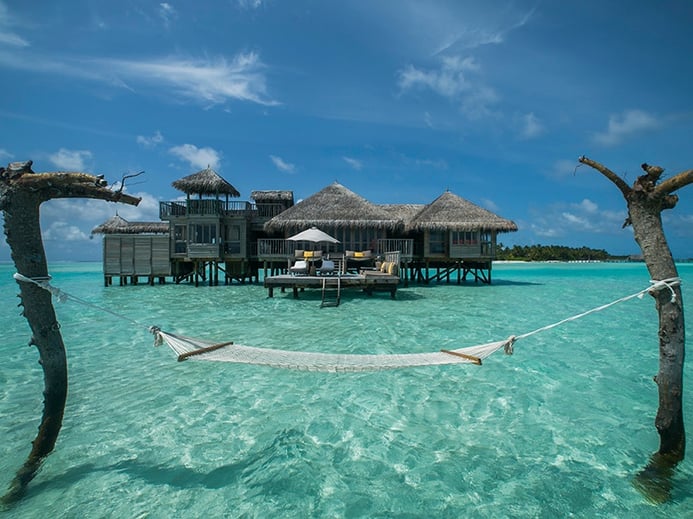 We grow more than 200 types of herbs.
"I get a bit crazy and, if I see something, I want to grow it. There are 10 types of basil here and 30 different types of lettuce. There are three more types of thyme, sage, mustard cress, mint, cabbages, micro cresses, coriander, amaranth, mustard… it smells so good! We grow more than we can eat in the restaurant. The staff benefit, as all the leftover fresh vegetables go to them."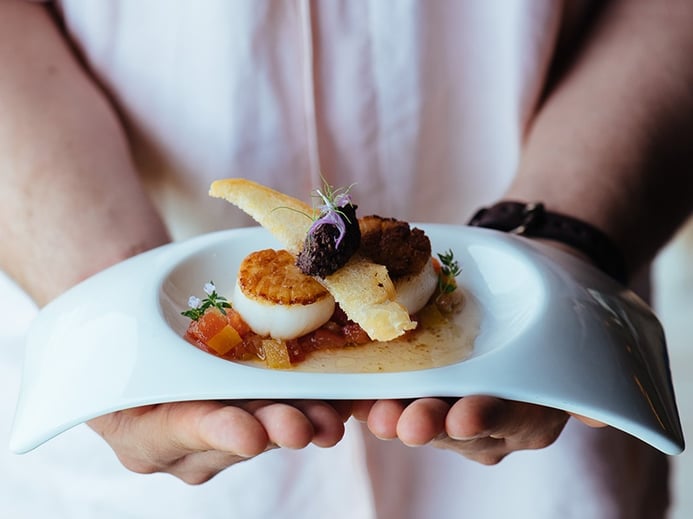 The Chef's Table
"Available for private suppers with a bespoke menu, the Chef's Table is on a raised platform above the garden, and looking out to the sea. There's cushion seating and a cool breeze, with a 360-degree view."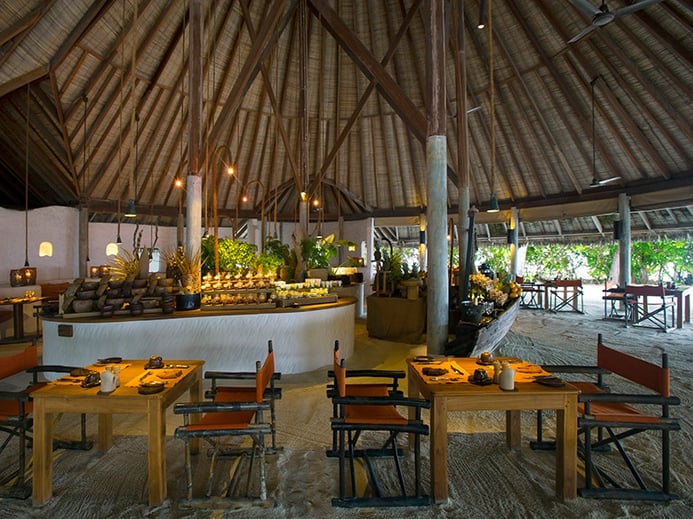 This is heaven for a chef.
"I have 100% freedom—I've never worked anywhere quite like it, not even The Ritz. I get more seasonal ingredients than anywhere else I've worked, with supplies coming in every day—which is what makes Gili Lankanfushi unique from other resorts. I can be really flexible, and order smaller quantities of each thing. With the set menu, I always try to do something completely different."
Photography: Saki Papadopoulos