When he's traveling, Drew Hopper seeks to tap into the knowledge of locals. "Often, like everything, it's not what you know, but who you know," he muses, pointing out that connecting with like-minded people on the road can prove more valuable than having expensive new equipment or the most up-to-date guide book.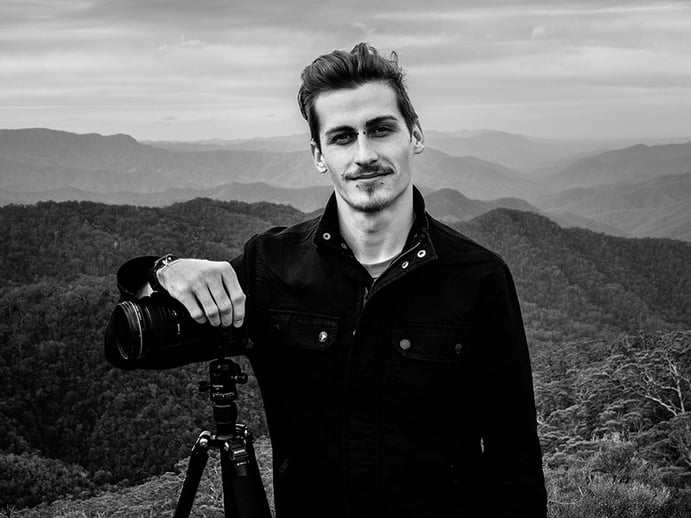 With this approach, the Australian travel, documentary, and landscape photographer has been able to get access to sites he might never have heard or read about, and to learn the best locations and times to capture the beautiful atmospheric scenes that have become his trademark.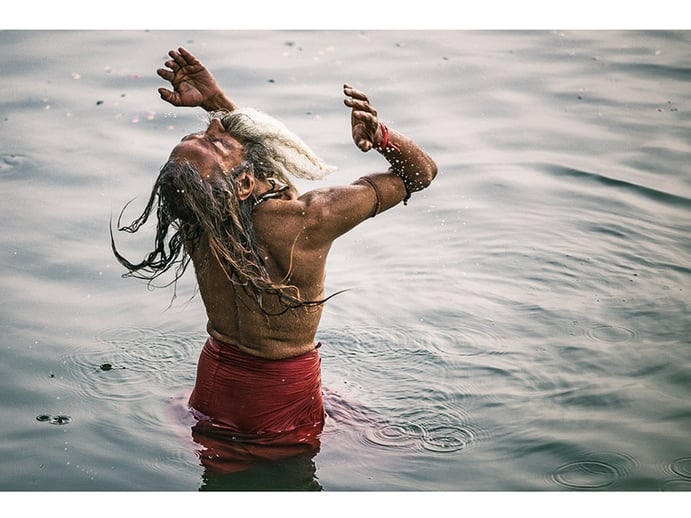 All pieces of the puzzle
Hopper captures haunting visions, such as a solitary man by Pushkar Lake, India, in the middle of the Maha Aarti (a prayer for peace and prosperity only performed on the night of the full moon), or young monks, clad in vibrant robes, in Mingun, Myanmar.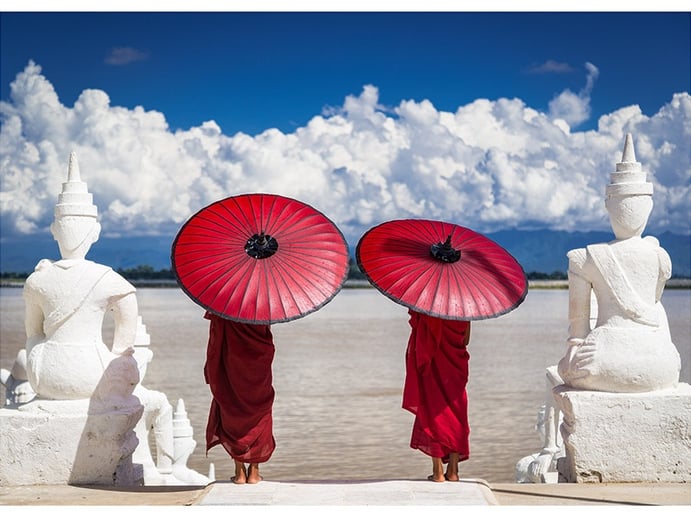 "To me, photography is all about the emotional connection that an image can convey," he says, pointing out that his work can sometimes be quite distressing, as when, for example, he came across an Indian woman standing on the steps by the River Ganges overlooking the body of a dead child floating on the water. "It didn't feel appropriate taking a picture, but I knew I would have regretted not documenting the sight."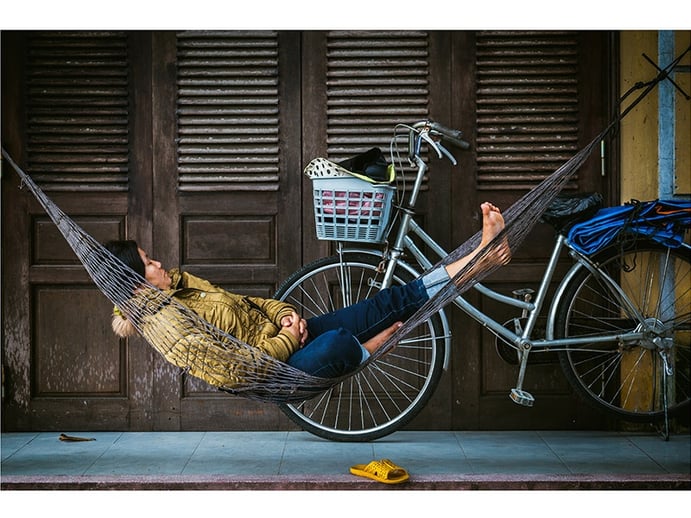 Hopper admits to being more interested in documenting what he sees than creating pieces of art. "Even if my imagery does appear to be more 'fine art,' I feel it goes beyond just a pretty image," he says. He adds that capturing compelling images provides "a piece to a bigger and more in-depth truth."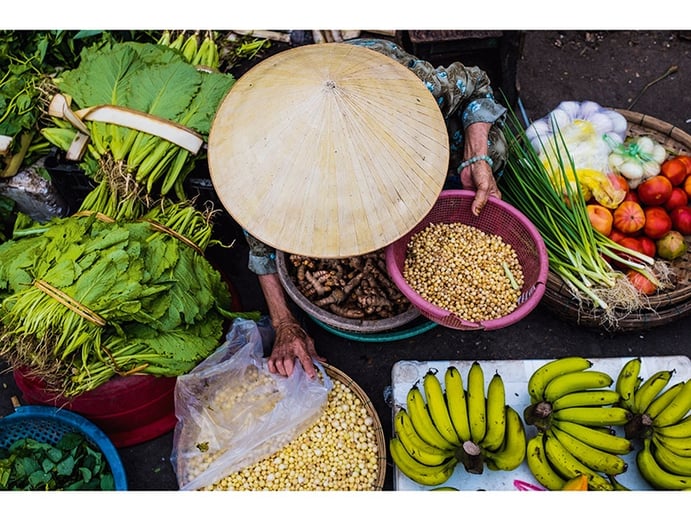 Opportunities are everywhere
While a great deal of preparation goes into getting ready for his backpacking journeys, he believes that once on the ground he's best "just going with the flow and letting it unfold."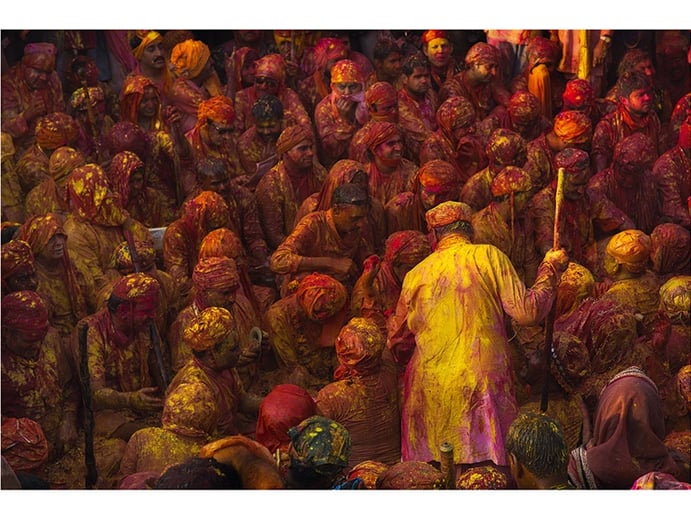 One time in Hanoi, Vietnam, after he opened the balcony door of the hotel room he'd just checked into, he spotted a Vietnamese woman walking down the street, balancing a yoke on her shoulder. He grabbed his camera and took a beautiful overhead shot of the products she was carrying, as they were perfectly balanced, color-wise.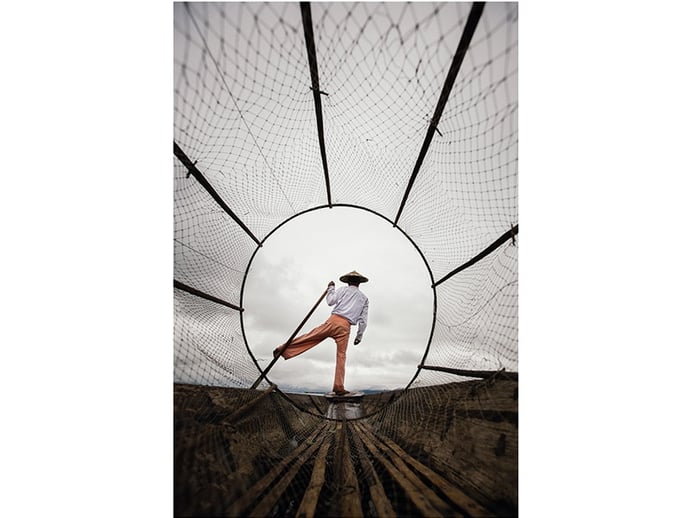 "I just love how spontaneous travel can be, especially traveling as a photographer. Photo opportunities are everywhere, and sometimes the best photos are those images you least expect."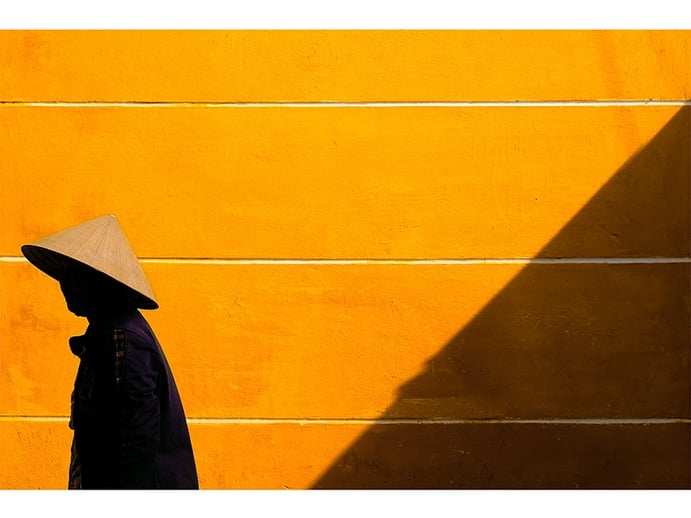 As a travel photographer, Hopper feels it's important to capture images that define his experiences: "So if I'm feeling a sense of mystery when visiting a majestic location, then this is how I'll represent the place…"