Pattern has the power to transport you to a specific time or place, and can create an atmosphere of excitement or a cozy cocoon. Need some inspiration? A fashion house has expanded into bold cushions and quilts. Innovative 3D printing technology makes terrazzo-like flooring super sustainable. A designer known for her beautiful silk scarves turns her hand to umbrellas. Read on for more interior decorating ideas, and discover how to use patterns with these printed beauties.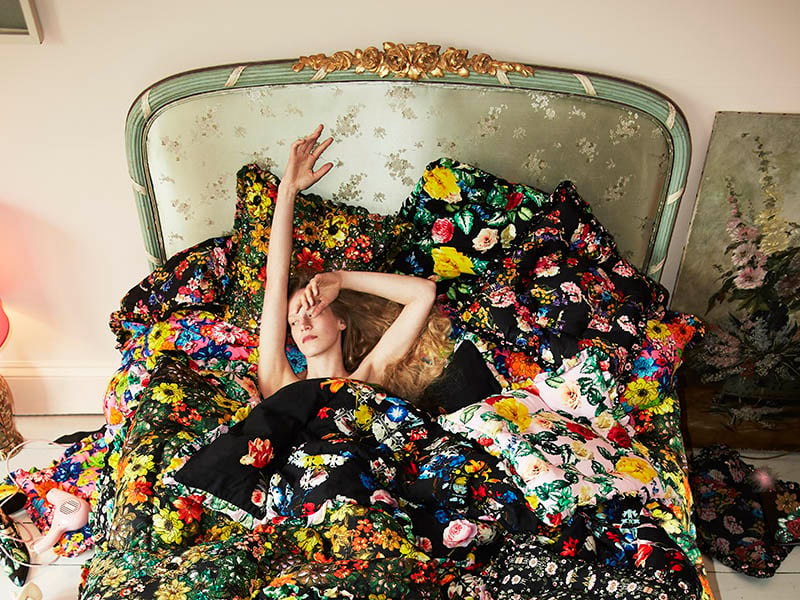 Add impact with accent cushions
Celebrate the return of leaves and flowers to your garden by welcoming some new floral designs into your home. Preen By Thornton Bregazzi, or just Preen, is acclaimed for its fashion line, which cleverly recycles vintage styles, teaming them with masculine tailoring. Now the brand has expanded into homewares, launching an exquisite collection of cushions and reversible quilted eiderdowns that put a petal-strewn spin on maximalism. Made in fine silk satin, the cushions feature the same floral print on both surfaces, while the quilts have contrasting designs on either side.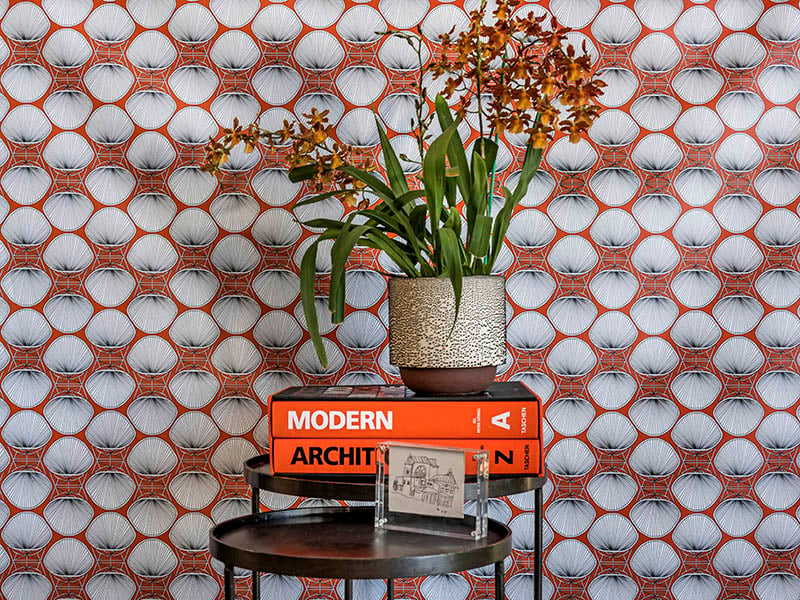 Don't let walls be a wallflower
"I like to interpret objects through simple hand-drawn designs," says South African designer Sally Chapman. Her designs may indeed start off as simple, but once she has worked them into the repeats that feature on her studio's wallpapers and fabrics, they become almost architectural. A mid-century Acapulco chair, for example, becomes an Art Deco-style shell when viewed in repeat, while a graphic floral design reveals itself to be printed horses' heads when seen up close. The papers and fabrics of the Cape Town-based Chapman Collection are printed locally, and Chapman is happy to take on bespoke commissions.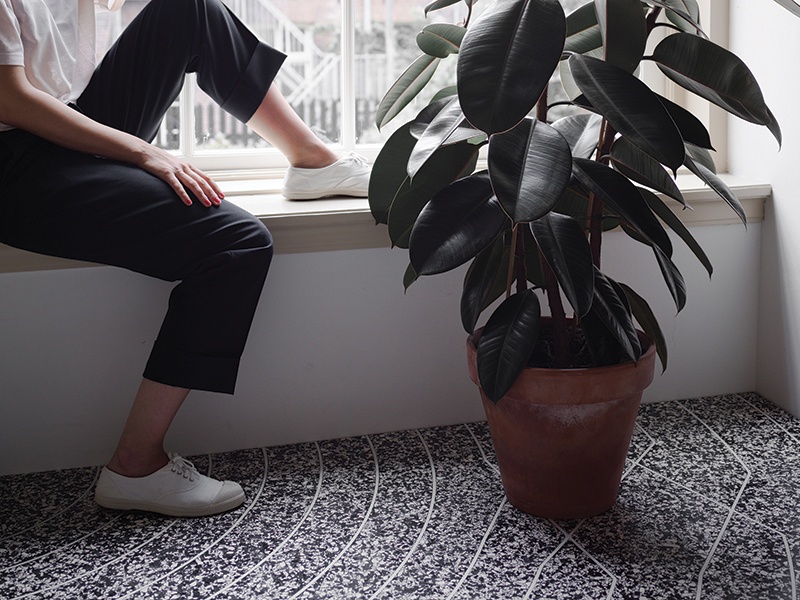 Install fantastic floors
The 3D printing revolution continues apace as Dutch technology company Aectual unveils its sustainably produced 3D-printed floor with terrazo infill. Aectual's smart technology allows designers to print any design onto a floor—robotic 3D printers create the framework—and these are then finished with bio-binder terrazzo, available in various colors and fillings. Too technical? Just know that the technology allows total design freedom, using hard-wearing, environmentally friendly materials.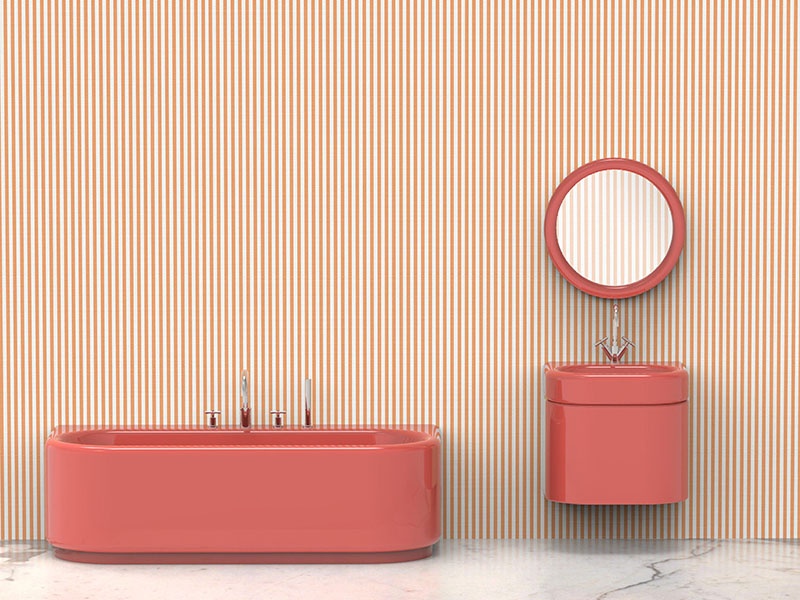 Incorporate artful tiling
Known for its collaborations with top designers and architects, and renowned for its glass mosaic expertise, Italy-based Bisazza combines the value of design with the charm of craftsmanship in every one of its products. Having now expanded to work with wood, cement, porcelain, and more, Bisazza's latest collaboration with designer and architect India Mahdavi was recently revealed at Milan Design Week 2018. Mahdavi created a pastel bathroom suite concept three ways—in pistachio, strawberry, and blueberry—which Bisazza complemented with its new Pinstripe tile, a mosaic that creates a statement-making, candy-colored striped design.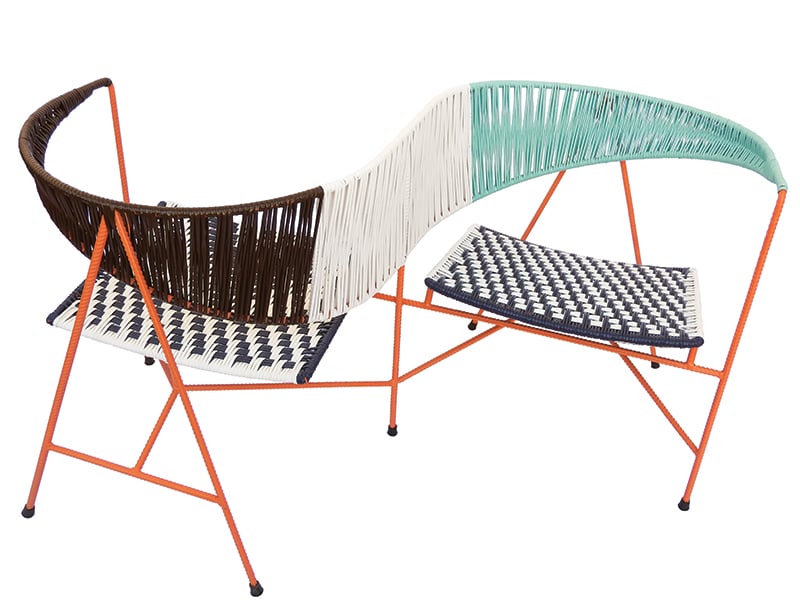 Add color to the outdoors
For this year's Salone del Mobile design fair in Milan, Italian design brand Marni worked with small communities of artisans, known as las veredas, in Colombia to create its newest line of home furnishings and accessories. The collection includes a series of chairs, stools, and benches that take on unusual, striking forms and patterns—for example a lounge chair flourishing into a peacock's tail in a loom-women effect. Tote bags are made from 100% organic woven agave, while a series of playful cacti sculpture in bright colors would brighten up any lawn or terrace. Each piece is handmade, and part of the profits will go towards a charity that helps minors and their families who are on the pathway to adoption or fostering in the Milan area.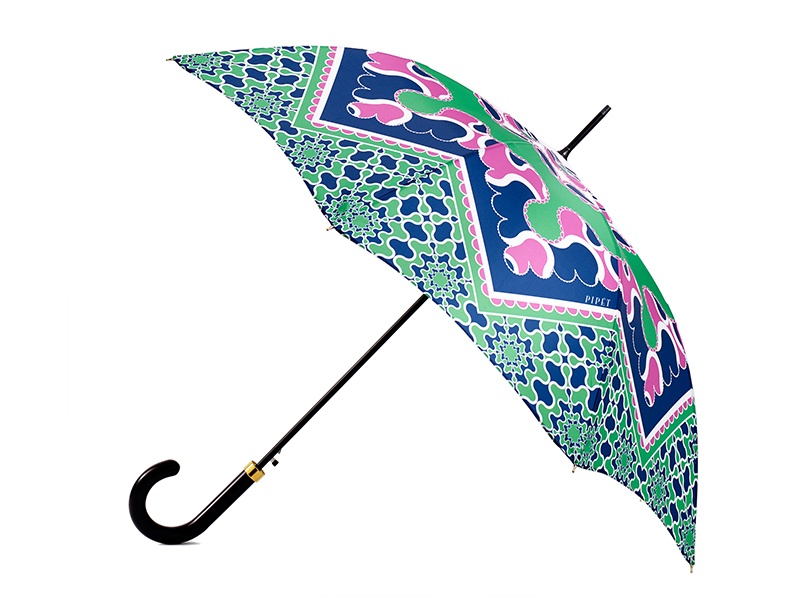 Accessorize with color
We talk about April showers, and there's a popular Spanish saying that advises against taking off your raincoat before "the 40th of May." Surface designer Gina Pipét loves to explore the geometric shapes that decorate our cities, so for her new range of umbrellas she took her inspiration from one of London's most iconic pieces of brutalist residential architecture, the Barbican Centre. They are available in three colorways, as are a selection of women's scarves and men's pocket squares in the same motif.