With its white cubiform houses and mesmerizing azure seas, Santorini in Greece is one of the most photographed places on earth. The island was devastated by a volcanic eruption in the 16th century, and the resulting rugged landscape attracts amateur and professional photographers alike, all seeking to capture scenic views in vivid color.
But a new art project, between Grace Santorini and renowned photographer Yiorgos Kordakis, reveals the island's beauty in striking black and white. Images from the Hephaestus & Calliste collection adorn the walls of all Grace Santorini's suites and rooms, and the hotel has also developed the interactive, image-recognition ARt by Grace app that allows visitors to hear Kordakis talk about each of the locations featured.
Here, the soon-to-be director and car enthusiast gives us an exclusive insight into the project and his 20-year career.
How did the collaboration with Grace Santorini come about?
The Grace Hotels team approached me to arrange a meeting. We discussed the possibility of creating unique art for the hotel's newly renovated rooms and suites, to be launched with the reopening of the property this year. It was a case of instant attraction and so the rest was easy.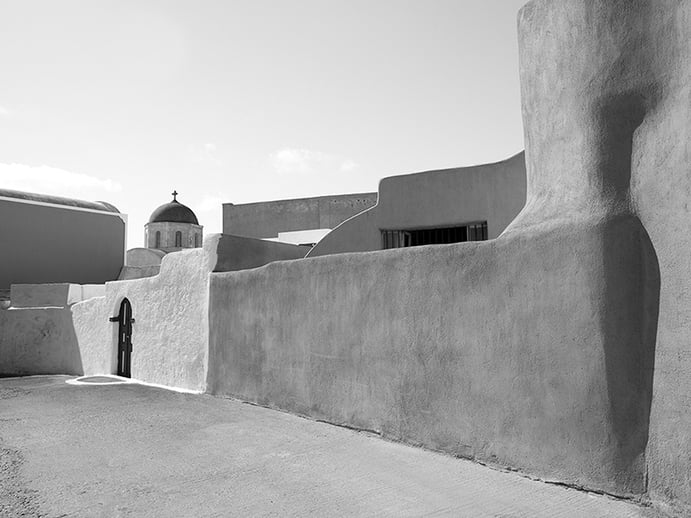 Tell us about the ARt by Grace app.
To operate the ARt by Grace app, the user holds their device up to a piece of work. Using image recognition technology, the app then reveals video content associated with the chosen picture, giving the viewer the opportunity to learn more about the wider surroundings, as well as gain insight into the story behind its creation. The app was developed to allow guests to enjoy a deeper connection to the destination and the concept I worked on. It is an interactive and fun way to understand and learn more about my work, going beyond just simply observing a picture.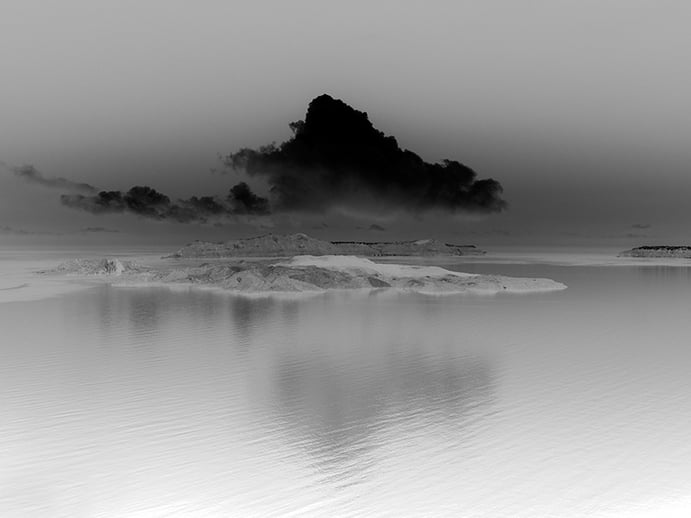 How long did you spend on Santorini for the shoot?
The project lasted three months and took place during winter. Being in Santorini over this quiet and uninterrupted time made it a truly once-in-a-lifetime experience.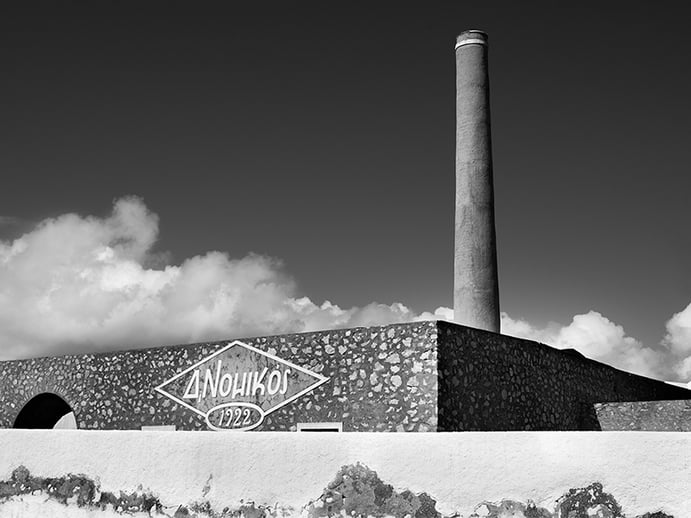 What can visitors expect when they hold their device up to one of your images?
I share my vision: the reason I decided to shoot that particular scenery, my inspiration, and my psyche at that given moment. My aim is to transfer the exact feeling I experienced when taking the picture.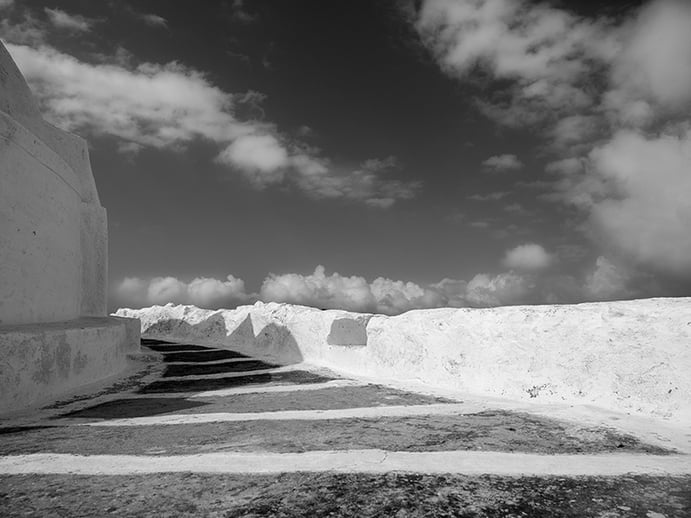 Why did you take on the project?
The island is truly unique and photogenic. As far as I know, there is no other place in the world like Santorini. That alone is a pretty good reason for a photographer to get involved in such an initiative. The island is one of the most over-photographed places on earth, so it was a huge challenge for me to come up with an original concept, something to be proud of and at the same time provide a different perspective on things.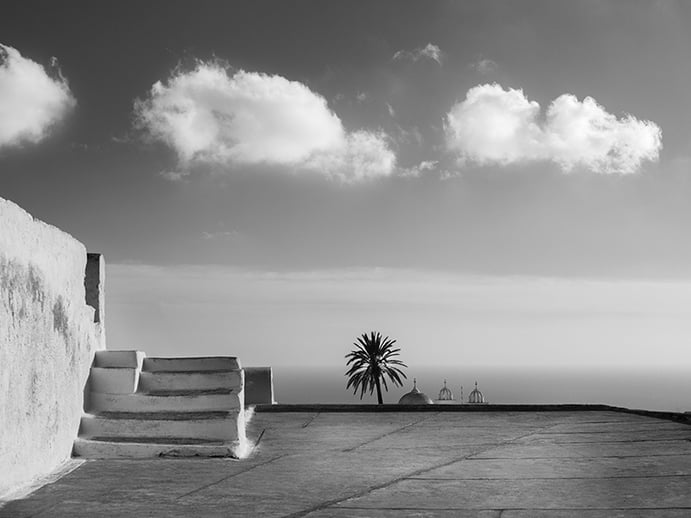 How has technology changed how you work?
I belong to a generation of photographers who were lucky enough to be introduced to our medium during its analogue years. Like everybody else, I am enjoying the digital revolution and have stretched it as far as I can. However I do still have a strong appreciation for what some may describe as the bygone era. I now spend a lot of time evolving new techniques that combine technology and old-school methods.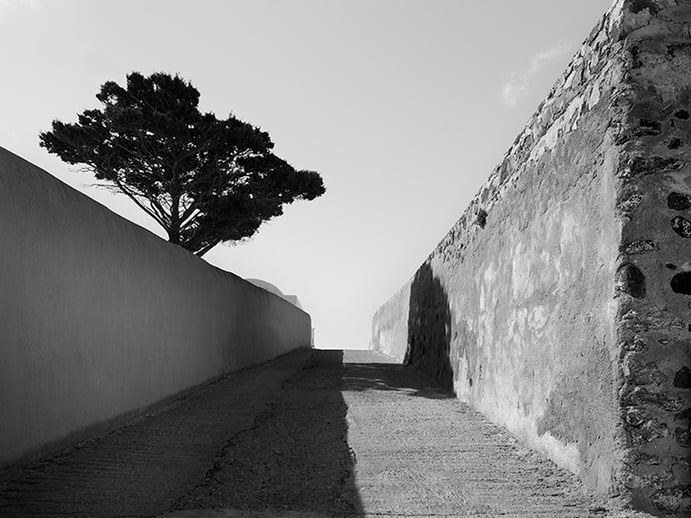 Where do you live, and what is your home like?
I live in Athens, Greece. My home is quite busy and lively, as my partner and I are raising our two-year-old daughter and we have a dog. Grandparents visit frequently and friends often come by with their own kids.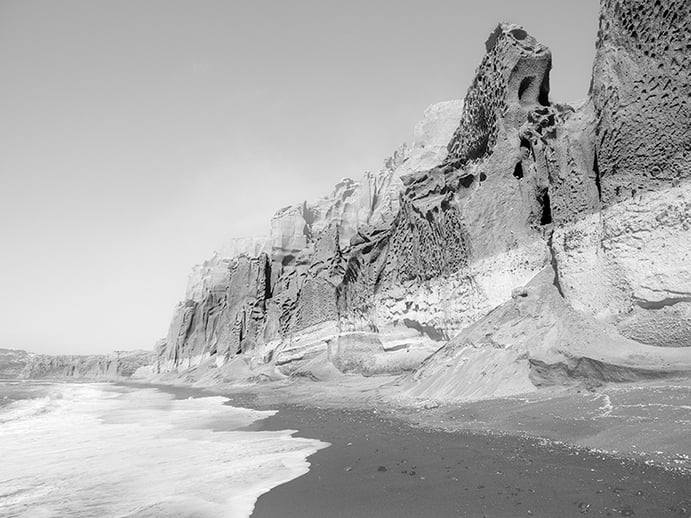 How much do you travel, and, apart from Santorini, which are your favorite places?
I travel quite frequently, though maybe a little less than a few years ago. My favorite places are Nisyros Island in Greece, Marfa in Texas, USA, and some secret roads where you can drive fast.