What does it take to be a truly green city today? Is it simply the effective use of natural and renewable energies? Or is it more about providing outdoor green space for residents? And how about transportation? Thirty-seven years since the first Earth Day, Luxury Defined identifies the cities that are leading the way toward a greener world.
1. Zürich, Switzerland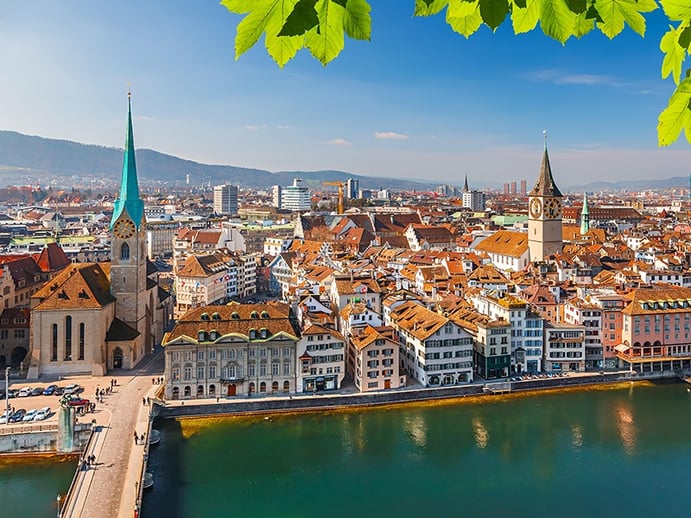 The Swiss city has a long-term objective of becoming a 2,000-watt society by 2050. What does this mean? Zürich has set the goal for its citizens to consume only 2,000 watts of energy per capita—the amount acknowledged globally as sustainable. Furthermore, in 2016 Zürich topped the Arcadis Sustainable Cities Index, a globally recognized assessment of the world's greenest metropoles.
There are more and more initiatives for sustainable real estate projects in Zürich, but it's also a great place to live
Zürich was praised in the index for its investment in efficient and renewable energy and its highly coordinated trams, trains, buses, and light rail systems, which make public transport simple, quick, and affordable. Green cities also tend to feature green spaces, and Zürich is no exception. Noteworthy natural attractions here include the lakeside gardens of Zürichhorn and Platzspitz park, reportedly a favorite of author James Joyce.
"There are more and more initiatives for sustainable real estate projects in Zürich," says Michael Blaser, Managing Director of Wüst und Wüst, an affiliate of Christie's International Real Estate based in Zürich. "But it's also a great place to live because we are surrounded by nature. Lake Zürich is extremely clear and perfect for swimming after a long day, and you can go jogging along the countless romantic paths of the forests. There are lots of places where you can get fresh, homegrown food, too, especially at the city's many outdoor markets."
2. Singapore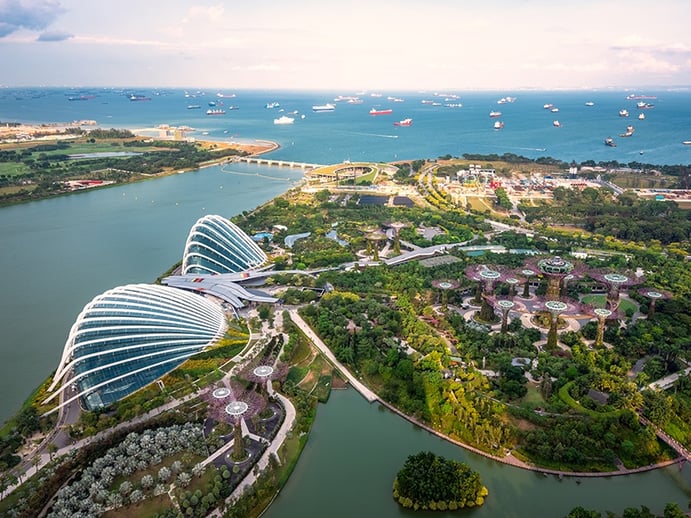 Gardens by the Bay, a stunning nature park spread over 250 acres of reclaimed waterfront, is a marvel of engineering and has helped to earn Singapore its "green city" moniker. Made up of three waterfront gardens, the park's standout attractions include the much-Instagrammed Supertree Grove, a garden of 18 tree-like structures measuring up to 16 stories tall, planted with over 162,900 plants comprising more than 200 species of tropical climbers.
While some of the Supertrees harvest solar energy to power the after-dark light show, others are fitted with air-exhaust receptacles, and one hosts a bistro with panoramic views of the surrounding Marina Bay area. Nearby, two of the largest climate-controlled conservatories in the world provide space for reflection, with an indoor waterfall, a meadow, cascading levels of vertical plants, and a walkway through and above the tree canopy.
A lot of efforts are channeled by the government and the people of Singapore to maintain its status as a garden city
The gardens—which look like a futuristic vision of how green spaces should be—aim to be used as a model for sustainable development and conservation, and to inspire pride of ownership in every Singaporean. As if that weren't eco-minded enough, Singapore has also received awards for its water-management initiatives, which include rainwater catchment systems.
"I also love the Singapore Botanic Gardens," says Samuel Eyo, Managing Director of Singapore Christie's International Real Estate (Residential). "It is the first and only tropical botanic garden on the UNESCO World Heritage List, and hosts concerts among the lush greenery. Singapore is a small, modern city with lots of skyscrapers; however, a lot of efforts are channeled by the government and the people of Singapore to maintain its status as a 'garden city.'"
3. Copenhagen, Denmark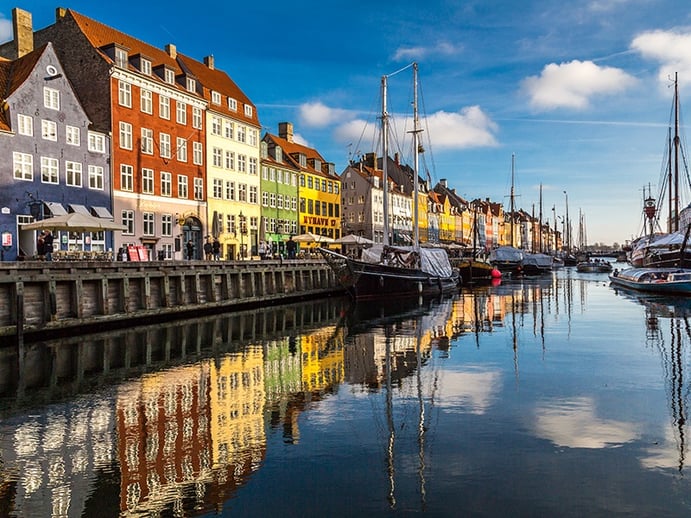 The Danish capital, which held the title of European Green Capital in 2014, has been recognized globally for its environmentally friendly urban planning, its recently regenerated harbor, and its ubiquitous cyclists. In 2010, more than a third of the population cycled to their workplace or school, and the city aims to increase that to 50 percent in order to reach its goal of being carbon neutral by 2025.
Denmark was a pioneer in developing commercial wind power—the large, offshore Middelgrunden wind farm, located around 2 miles from the city, was started by wind-energy early adopters, who formed a cooperative to make it happen. Copenhagen is also home to the Green Lighthouse, the city's first carbon-neutral public building, which uses 75 percent less energy than regular buildings.
4. Sydney, Australia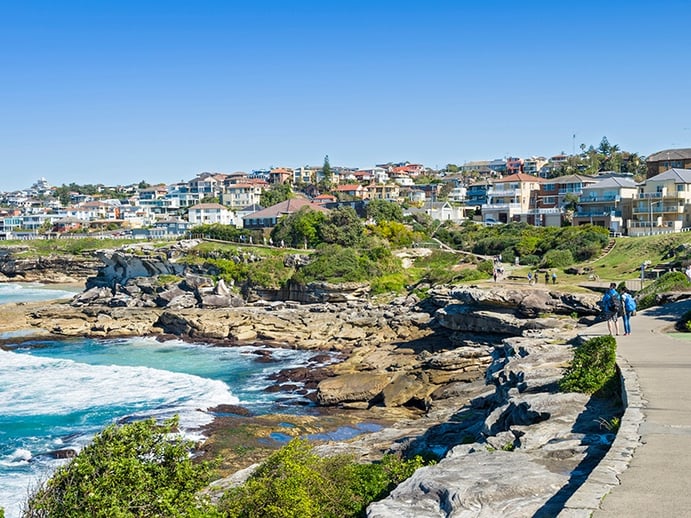 In March this year, Sydney hosted the Green Cities Conference, proof positive that it is serious about environmental issues, and the Sustainable Sydney 2030 program is working to make the city easily navigable via foot and cycle. In the meantime, Sydney was the first local council in Australia to be certified as carbon neutral under the Australian National Carbon Offset Standard.
In 2014, the city also launched the Smart Green Business program, helping small- and medium-sized businesses to improve their environmental performance—and save money. Between 2014 and 2015, this initiative saved some 200 million liters of water and diverted 2,400 tons of waste from landfills.
Sydneysiders have always enjoyed its natural beauty and ideal climate for outdoor activities
It's not all about business, though. Sydney's parks and gardens are setting the bar for how outside spaces can help a city's green ranking. What was once a concrete container wharf has been transformed into the award-winning Barangaroo Reserve, 15 acres of native parkland in which locals can walk, cycle, and picnic. Central Park Sydney, meanwhile, has been transformed into a stunning "urban jungle," with vertical gardens wrapped around the low buildings, home to around 38,000 native and exotic plants.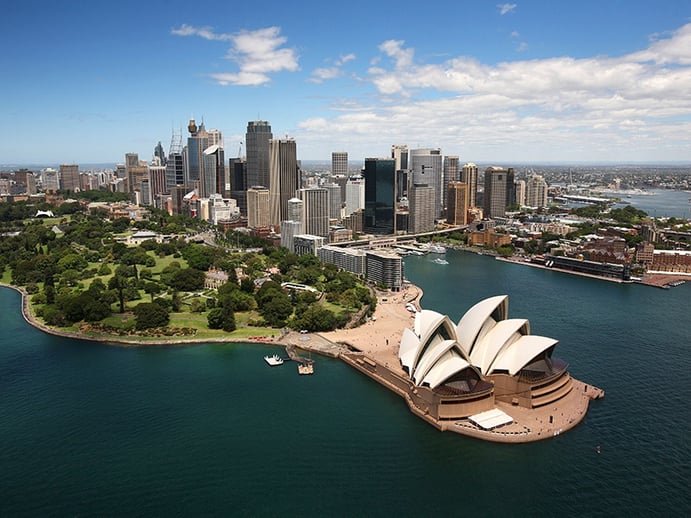 "Sydneysiders have always enjoyed its natural beauty and ideal climate for outdoor activities," says Ken Jacobs, Managing Director of Ken Jacobs, the exclusive affiliate of Christie's International Real Estate in Australia.
"The iconic harbor, Opera House, and Sydney Harbour Bridge act as a magnet to draw people to the surrounding parks and foreshores, and the focus on a green and environmentally sustainable city is a logical progression which aims to further enrich the lifestyle of Sydney's residents."
5. San Francisco, USA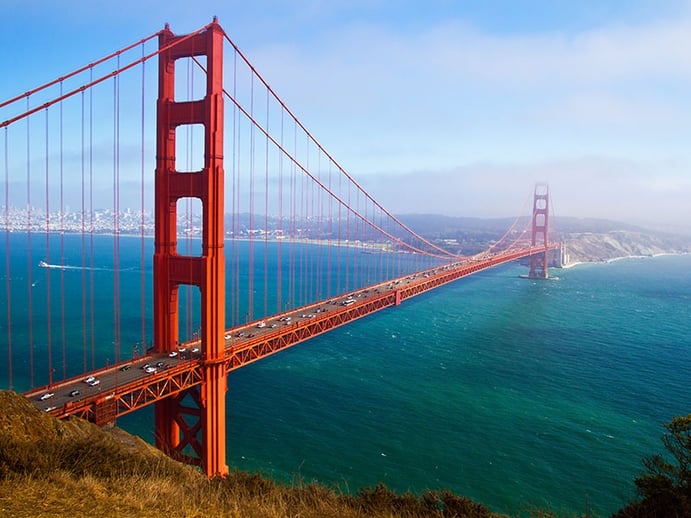 San Francisco, California, has long been hailed one of the cleanest cities in North America. The first metropolis to ban the plastic bag, in 2009 it launched a mandatory recycling program that meant it could keep more than 70 percent of discarded waste out of landfills. And in 2014 it banned the sale of plastic water bottles on city property. Away from the garbage dumps, the city is helping to further improve its air quality with fleets of hybrid-electric and zero-emissions public buses.
"San Francisco has been a pioneer when it comes to recycling programs and environmentally friendly forms of transportation," says Jessica Frushtick, a San Francisco native and Vice President of Marketing at Pacific Union, the exclusive affiliate of Christie's International Real Estate in San Francisco.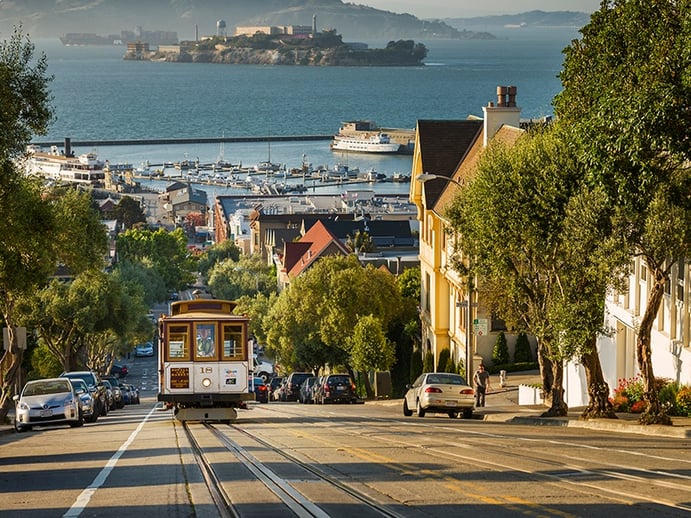 "The upcoming Transbay Terminal downtown will give workers even more options for using public transportation and sparing the air. And, of course, there's San Francisco's expansive park system, from the internationally known Golden Gate Park, which includes 1,017 acres of public grounds offering everything from a Japanese Tea Garden and windmills to model boating and even a bison paddock, to hundreds of small neighborhood green spaces sprinkled throughout the city."
The San Francisco Bay Trail, for example, will one day offer continuous travel on two wheels or foot around the entirety of the shoreline of San Francisco Bay. The city also boasts plenty of LEED-certified architecture; the Academy of Sciences is the largest LEED double-Platinum certified public building in the world.
6. Amsterdam, Netherlands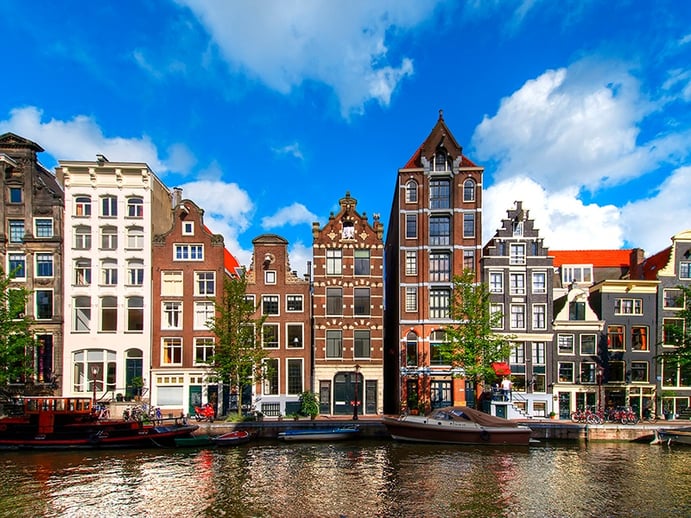 Arguably the most bicycle-friendly city in the world, Amsterdam is reportedly home to more bikes than people. Even in 2007, its residents were using their cycles more than their cars. It's not just pedal power that earns the Dutch capital its green stripes, however. Wind power is big news here. In 2015, Holland had 2,200 wind turbines, generating around 5 percent of its electricity—a figure it aims to increase to 16 percent by 2023.
So, once you've hired your bicycle, where should you cycle? Among Amsterdam's many attractions are the Hermitage Amsterdam, the Dutch outpost of Russia's St Petersburg museum. The gardens of the Rijksmuseum, known as the "green outdoor gallery," are also popular and showcase several historical garden styles and include a number of recently added features, including a 19th-century green house with "forgotten" vegetables and a water maze.
7. Essen, Germany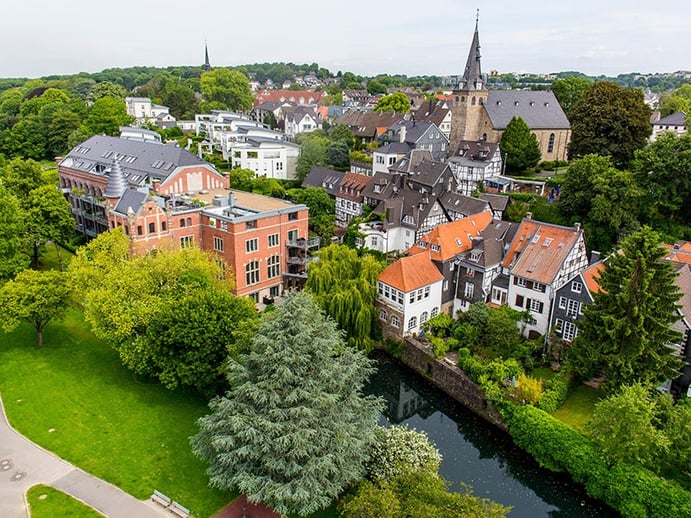 Named this year's European Green Capital, the German city of Essen has taken over from Ljubljana, Slovenia, which held the honor in 2016. Created to reward a city's commitment to, and efforts toward, improving its urban environment and boosting awareness of the need for environmental change at a city level, the designation is especially important given that more than two-thirds of Europeans currently live in towns or cities.
Karmenu Vella, European Commission Commissioner for the Environment, Maritime Affairs and Fisheries, praised Essen's achievement: "The impressive transformation from coal and steel industry to the greenest city in North Rhine-Westphalia is proof of Essen's successful structural change."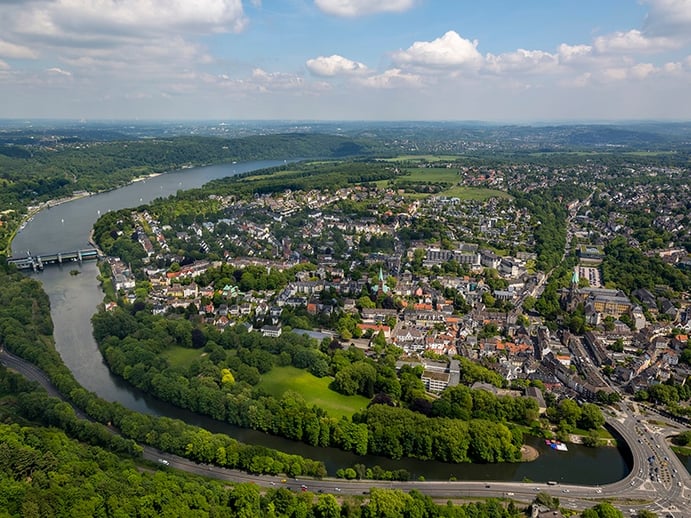 Among the efforts that won the city the honor was its target of cutting carbon-dioxide emissions to 40 percent by 2020, its ambitious water management system, and the expansion of bicycle lanes across the city.
Apart from award-winning green initiatives, visitors to Essen will be enchanted—and inspired by—the UNESCO-listed Zeche Zollverein, a former coal mine turned cultural center; the Alvar Aalto-designed opera house; and the Kettwig historical district, where cobbled streets and 17th- and 18th-century buildings seem to transport you back in time.