With the superyacht migration from the Caribbean to the Mediterranean well underway, it's time to start considering where to explore next. While the ports between Monaco and St Tropez will always be a yachting paradise, owners and those chartering yachts are expanding their horizons beyond some of the traditional ports and opting to stop in at some exciting new destinations.
1. Sardinia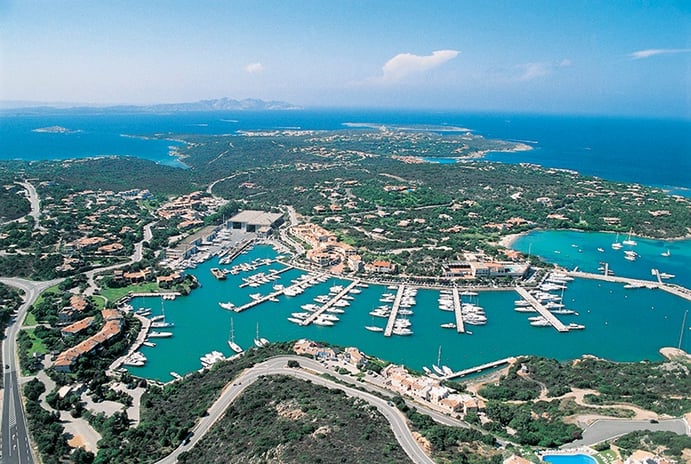 The second largest island in the Mediterranean, Sardinia has been one of the yachting world's most popular destinations for decades. Yet just when visitors thought they had discovered everything about this island, a development appeared in Porto Cervo on the Costa Smeralda that brought this idyllic corner of Sardinia to life. La Tiara di Cervo is a luxury development comprising 28 residences, many of which boast meticulously landscaped gardens, as well as pools and private terraces. Porto Cervo itself is perfectly suited to superyacht visitors, catering to vessels of all sizes and home to excellent boat-handling services and an exclusive yacht club.
2. Montenegro
Traditionally, yachting in the Eastern and North-Eastern Mediterranean has centered on the idyllic Greek and Croatian coastlines, both scattered with tiny islands just waiting to be discovered. While this area has long been a popular destination for yachts visiting the Med, until recently Montenegro had been relatively overlooked. The opening of Porto Montenegro in the beautiful UNESCO-protected Bay of Kotor in 2009 kick-started the area's rise to the forefront of the cruising world, and it is now a staple calling point for yachts and superyachts exploring the area, partly thanks to the bay's accommodating depths. The marina's high-end restaurants, bars, and hotels, including the luxurious five-star Regent Porto Montenegro, are all designed to lure yachting enthusiasts, and provide an unforgettable vista for a sunset cocktail.
3. Cuba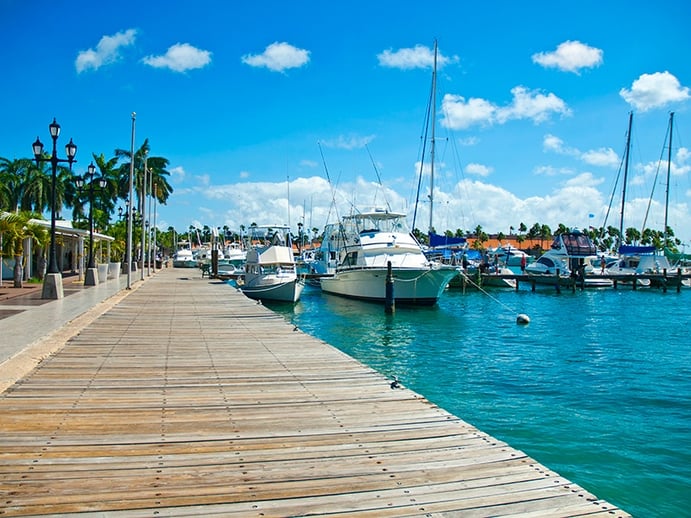 Gary Wright, co-founder and chairman of Y.CO, a specialist in yacht charters, management, and sales, says, "Cuba is the place to go: next year it'll be the people who've been to Cuba and those who haven't." As predicted, Cuba has seen a surge in tourism since the normalization of its relationship with the US, and now yacht owners are making the same move and heading to this unique destination. Its combination of lush Caribbean climate, year-round sunshine, and fascinating history makes the island a hit with all kinds of yachting parties, whether you're looking to relax and unwind or soak up some local culture. However, the new influx of tourists is bound to disrupt the island's old-world charm, so start planning your trip to Cuba soon. As Wright says, "It's going to open up very quickly."
4. Scandinavia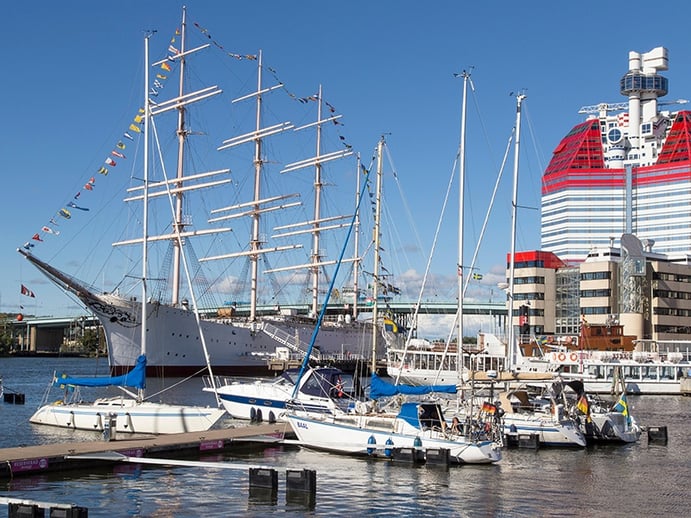 There's an undeniable appeal in chartering a yacht to explore the tranquility of life on the water, whether in the Caribbean or the Med, but it seems that some people are increasingly realizing that the world has more to offer than pristine beaches and tropical plant life. With some of the world's most dramatic landscapes, abundance of wildlife, and the Northern Lights to chase, Norway is fast becoming a must-visit destination for anyone seeking a more diverse experience. Take in some of the world's most striking natural beauty while sailing through the fjords, or—for the more adventurous—venture north of the mainland and you might even encounter polar bears. Norway's next-door neighbor Sweden, with its myriad bays, inlets, and tiny islands on both coasts, is equally steeped in maritime culture. And with plenty extra-long days of sunshine—up to 19 hours in June—exploring this country's coastline could lead to a serious redefinition of "summer vacation."
5. Ibiza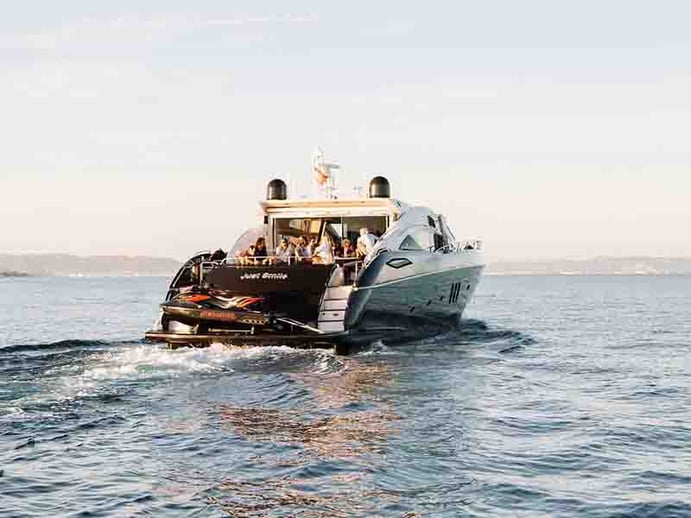 Is there anything more idyllic than spending the day sailing on turquoise waters, stopping at white-sand beaches along the way? Ibiza's relatively small size means that the island's best spots can be covered in a short space of time. Shopping in the luxury boutiques of Ibiza Town; lunching in a rugged, unspoiled cove on the north coast; and mooring up to join a west-coast party at Sant Antoni are all within reach, and the recent regeneration of local ports and marinas has only strengthened this pull. The most exclusive of the island's marinas are now well versed in welcoming superyachts and megayachts, offering concierge services and fine-dining restaurants—such as Blue Marlin at the Marina Ibiza—as standard. There's also the option to escape the crowds in summer by sailing across to Formentera, Ibiza's more relaxed little sister.
6. Fiji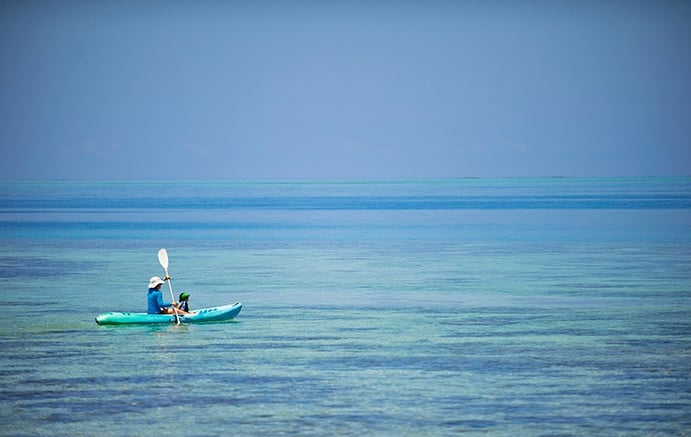 The yachting world has been remarkably slow to embrace the islands of Fiji and the wider South Pacific as a cruising destination, particularly as this pristine part of the world is, definitively, best experienced from the water—many of the more than 330 islands of Fiji are so remote they can only be accessed by boat. An as-yet-unspoiled corner of the Pacific, this cluster of islands boasts clear blue waters, numerous opportunities for snorkeling and diving, as well as a mountainous landscape to explore. This tranquil paradise is the perfect destination for anyone seeking the pleasures of a Caribbean vacation at an even more relaxed pace.