As the most romantic (or clichéd) holiday in the calendar looms, it's easy to fall back on traditional favorites, such as flowers, luxury weekends away, and decadent sweet treats. So why not spoil your loved one, or simply yourself, with one of these rather more exclusive presents?
1. A small-batch single malt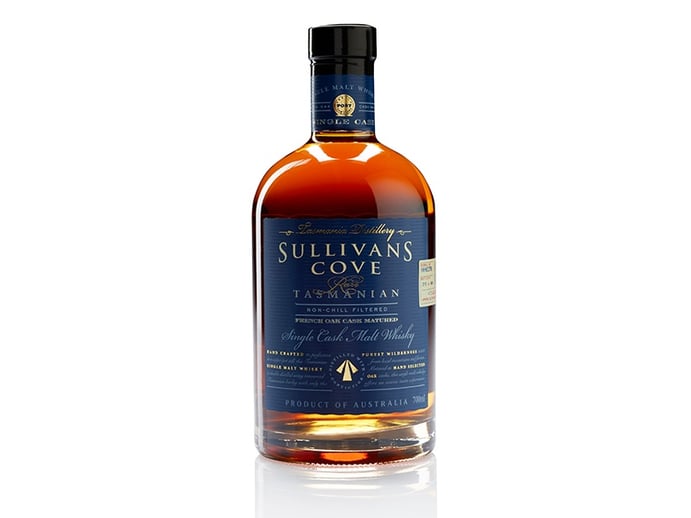 The classic gentleman's drink has been enjoying something of a renaissance in the last five years, as devoted whisky aficionados look beyond the most famous distilleries for a new twist on their favorite after-dinner dram. Sullivan's Cove was awarded the world's best single malt in 2014 and is a quintessential small-batch whisky that is made with traditional techniques using only Tasmanian ingredients. The Sullivan's Cove French Oak (barrel no. HH0525) that won is increasingly difficult to get your hands on, but it's certainly worth it when you do.
2. A bid on an antique bracelet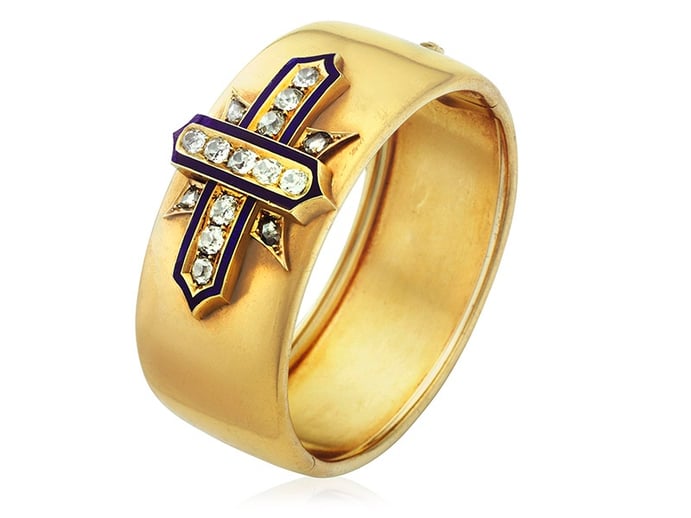 Christie's Valentine's Day auction is a treasure chest of rare and exquisite pieces that would make wonderfully unique gifts, or additions to your own collection. Angelina Chen, Senior Vice President and Head of Ecommerce, Jewelry at Christie's in New York, has selected this 18-karat yellow gold bangle set with 11 old-cut and four rose-cut diamonds as her go-to purchase, noting that "it's very contemporary in design, even though it's from the 1890s. To be able to acquire something like this makes for an incredibly special gift." Indeed, the enameled diamond set cross-and-star motif make it a standout piece that defies trends, while resonating with the current mood for statement jewelry that evokes a bygone era.
3. A painting by an up-and-coming artist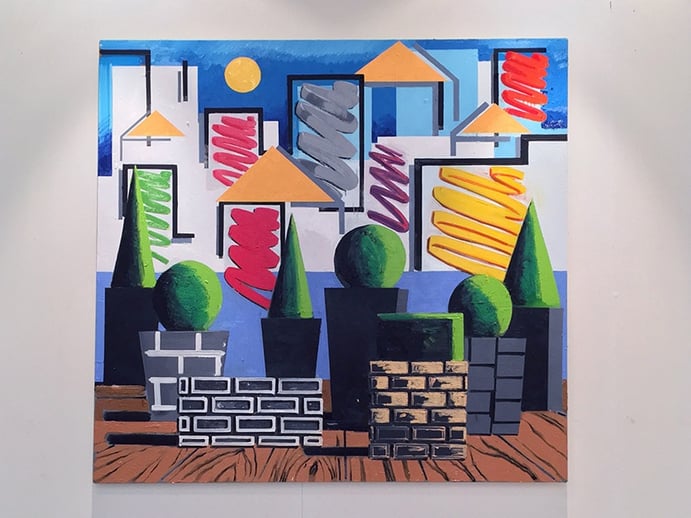 The savvy art collector's secret is to visit prestigious art schools and snap up work from emerging artists at the interim or MA degree shows. Rae Hicks, a graduate in painting from Goldsmiths in London 2012, is currently at the Royal College of Art. A prizewinner of the prestigious John Moores Painting Prize, he has had solo shows in Hamburg and London, as well as showing at the START art fair in the Saatchi Gallery in 2015. Hicks's paintings reference the post-millennium landscape of Britain and Western Europe, and he works quickly in a narrow color palette, with the finished result ending up somewhere between sketch and completed picture. "Through the actual handling of the paint, some of the visual data is lost, leaving a gap in explanation," he says. Definitely one to watch.
4. A bespoke perfume made just for you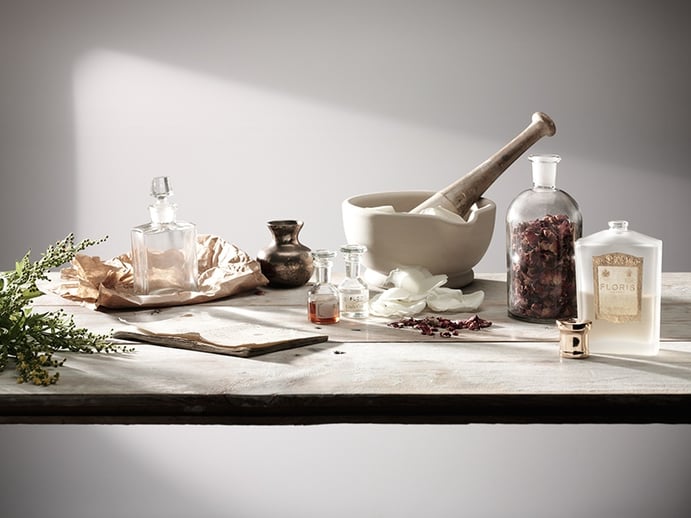 Indulge your sybarite nature with a signature perfume, created uniquely for you by the oldest independent family perfumers in the world. British family perfumers since 1730, Floris London are the only Appointed Perfumer to Her Majesty the Queen of England, and its scents have been loved by Florence Nightingale, Winston Churchill, and Princess Diana. After an initial personal consultation, your signature fragrance will be concocted using the most precious essential oils and floral essences gathered from around the world, while further consultations will allow you to help create "an exclusive, authentic, and individual fragrance", which come in a bottle engraved with your initials.
5. A driving experience like no other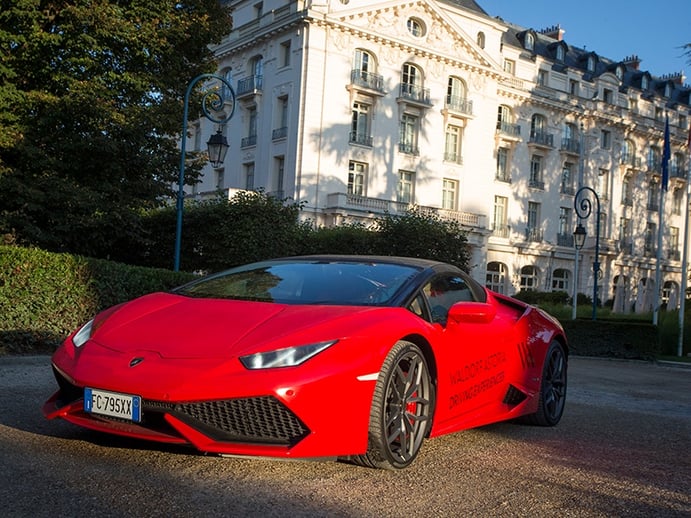 Who wouldn't enjoy driving—or being a passenger—in the high-revving V10-powered Lamborghini Huracán or the V12-powered Aventador? If you don't fancy the commitment or the hassle of ownership, then try a stay at one of the ultra-luxe Waldorf Astoria hotels in the USA, Europe, or the Middle East for an exclusive opportunity to take a spin in one of the world's most elite supercars. From Dubai to Paris, France, or La Quina, California, experiencing the thrill of 1-124 miles per hour in 10.1 seconds and a top speed of 199 miles per hour is sure to be more enjoyable than the usual Valentine's Day drinks and dinner.
6. A truy standout red dress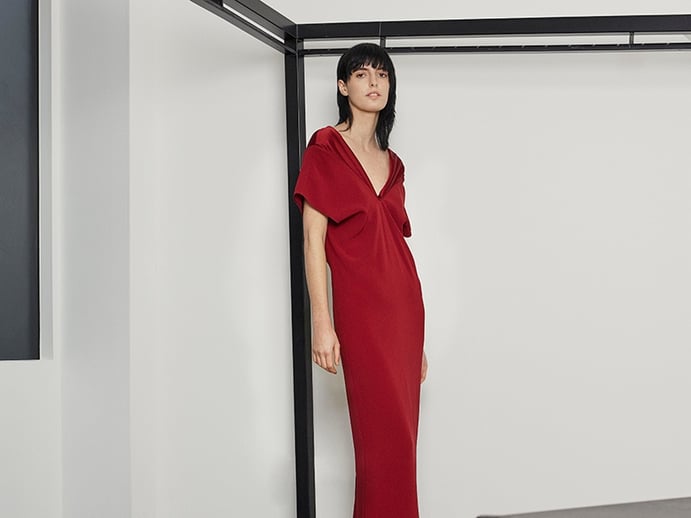 "She wore red silk" is far more enticing than "she wore blue velvet," particularly when it's this stunning, floor-length frock from renowned British Cypriot designer Hussein Chalayan. The fashion pack's most covetable crush, Chalayan is a delicious mix of contradictions: a Baudrillard-reading fashion designer who originally wanted to be a pilot "or a hairdresser" and has been awarded an MBE. Chalayan is that rare individual—a conceptual fashion designer who creates beautifully wearable and feminine clothes. "I like a woman to dress for an occasion, rather than looking like a lady all the time," he reveals. "I like juxtaposition." At Luxury Defined, we couldn't agree more, and this dream-worthy red dress is as ideal for an elegant Valentine's Day date as it is for setting off to Cannes or Venice in the springtime.