Think of New World wines and it's Cabernet Sauvignons and Chardonnays that most probably come to mind – but there's so much more to discover. If you're willing to venture just a little bit off-piste, you'll find an industry that's experimenting with new grape varietals, old vines, and exciting terroir, to elevate regional winemaking to new heights.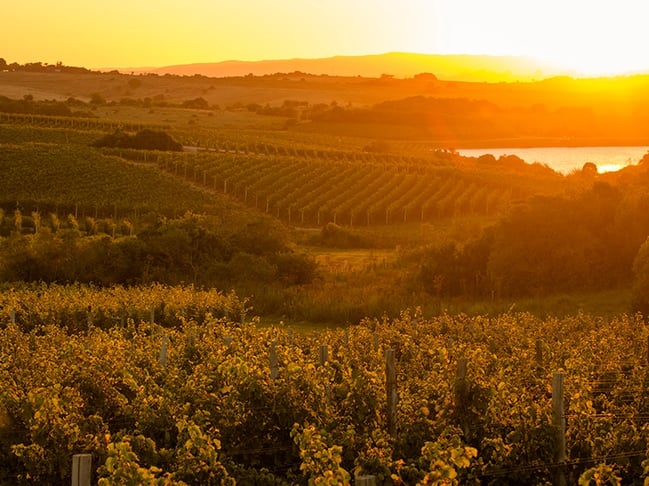 At his Argentinian winery, Alta Vista, Patrick D'Aulan is a man with a mission and the drive to see it through. His aim is no less than revolutionizing the continent's wine market. Born in France (to the family who owned renowned Champagne house Piper-Heidsieck) D'Aulan came to South America in 1997, looking for a new challenge. He found just that in the arid Andean foothills of Argentina's western-central province of Mendoza, with a French varietal that had become the country's signature grape.
Malbec is often associated more with Argentina than with France these days, but for decades, vintners in the South American country prioritized quantity over quality. With the help of Bordeaux winemaker Jean-Michel Arcaute, D'Aulan decided to flip this equation, combining French winemaking philosophy with local knowledge to produce some of Argentina's first premium Malbecs.
The next challenge for D'Aulan was to introduce in Argentina, for the first time, the concept of single-vineyard wines. "In 2001, we were the first winery to release two different [Malbec] wines coming from two different terroirs that were produced in exactly the same way," he says. "Right away it was a success – because people were interested to not only hear the word 'terroir' but to actually 'taste' it."
People were interested to not only hear the word 'terroir' but to actually 'taste' it
D'Aulan's newest project, Altamana, is on the far side of the Andes in Chile. Here, he says, the wines have a completely different character, thanks to the cooling influence of the Pacific Ocean. If Argentinian Malbecs are massive and muscular, then "Chilean Malbecs are more 'feminine,' with softer tannins and a more elegant style," he explains. D'Aulan has 24 acres of old-vine Malbec in Maule Valley, and believes the region is one of South America's best-kept secrets, with some of the oldest vines in the New World.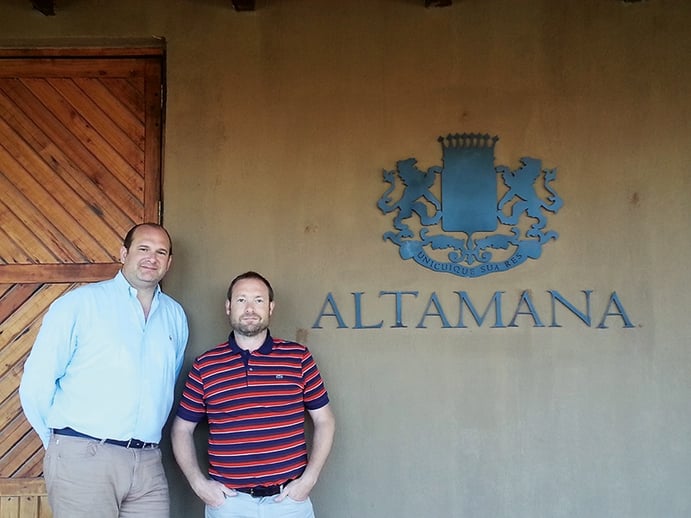 Maule was the birthplace of the Chilean wine industry in the 16th century, but its importance waned amid the growth of valleys such as Colchagua and Maipo closer to Santiago. Seen for years as little more than a backwater for bulk wine, it's emerged anew as a laboratory for the rediscovery and reinvention of old vines, most notably those of the Carignan grape.
Carignan arrived in Chile, from northeastern Spain, about a century ago and became a dominant grape in Maule's patchwork hills after the 1939 Chillán earthquake, which killed 28,000 and destroyed the local wine industry. Farmers received government incentives to plant Carignan in the granitic soils of the Coastal Range, but abandoned the vines not long after when they proved less resistant to disease than the heartier País (Mission) grape.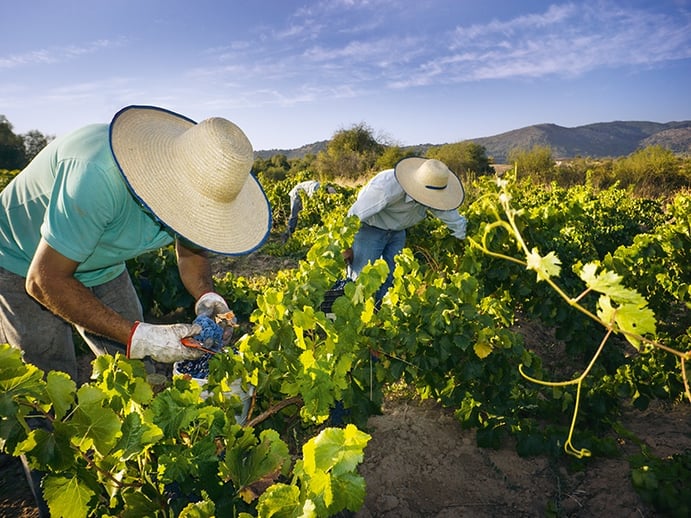 "Carignan was asleep in this condition for almost 60 years," says Andrés Sánchez, who realized the potential of these old vines in Maule as winemaker at Gillmore, and decided five years ago to build what he calls "Chile's first appellation." VIGNO, as it is known, is an association of 14 wineries bound together under the commitment to produce old-vine, dry-farmed Carignan from Maule.
Bottles carrying the VIGNO label must be aged two years before they're released, and must contain a minimum of 65 per cent Carignan from vines at least 30 years old. The wine has a low PH, is food-friendly, boasts great aging potential, and has been touted as the biggest thing in Chilean wine since the rediscovery of Carménère. "VIGNO is really a jump to the moon," Sánchez says, with characteristic enthusiasm. "There has never been anything like this in the Chilean wine industry."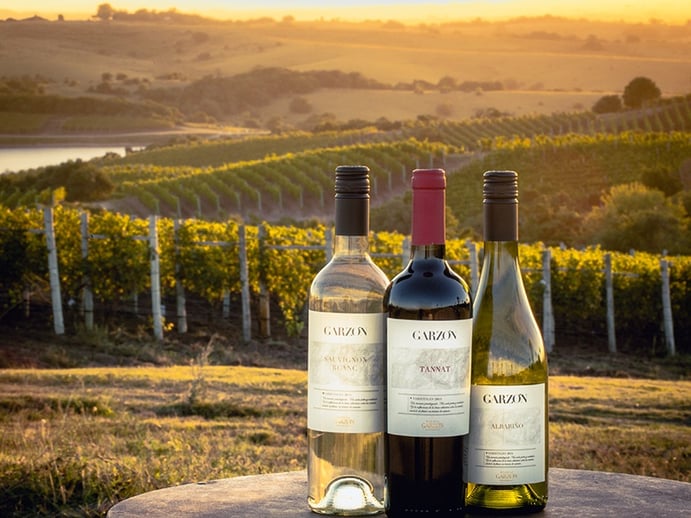 On the opposite side of the continent, Uruguay has found similar success in recent years with another lesser-known varietal: Albariño. Tannat may be, for those in the know, the grape that put Uruguay on the wine map, but Albariño is generating significant buzz thanks to a new winery from Argentine entrepreneur Alejandro Bulgheroni (who, inspired by this success, has since bought vineyards at home in Argentina, and in Australia, Europe, and the US.)
"Our objective is to create premium wines with a strong identity, great personality, and a sense of place," says Bulgheroni with passion. Sure enough, when his Bodega Garzón launched in 2008, it single-handedly created a new wine region for Uruguay; a region that is well-placed near the fashionable coastal resort of Punta del Este.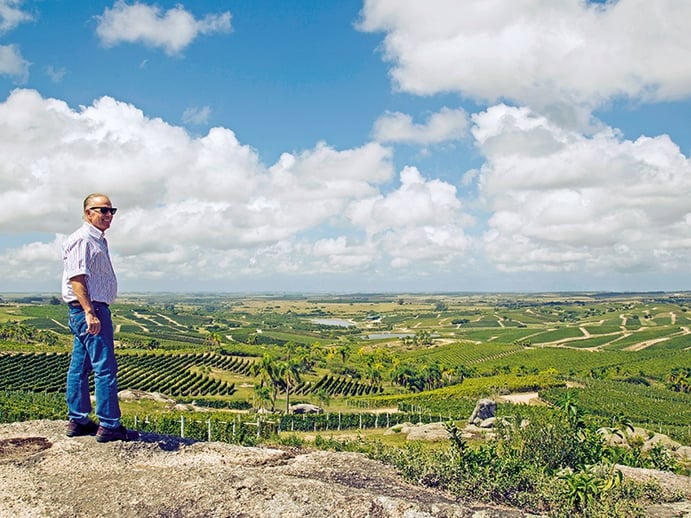 The new region comprises more than 1,000 vineyards spread across some 500 acres of fertile land. Winemaker Alberto Antonini says its proximity to the Atlantic Ocean makes it similar to Galicia, in Spain, where the Albariño grape originates, while the granitic soils bring a freshness and vitality to this citrusy white wine.
The vast majority of vineyards in Uruguay are located near the Río de la Plata in Canelones, "but I don't believe that's the best location," says Antonini. "It's just the closest to Montevideo, where the first European immigrants arrived." In Garzón, Antonini and Bulgheroni believe they've stumbled across a new frontier for South American wines and, in the process, an iconic Uruguayan bottle in the oak-aged Albariño Reserva.