Highlights of our latest travel edit include a stunning 50-acre beachfront paradise in Byron Bay, Australia, and a lovingly restored cottage in the green and pleasant heart of Suffolk, UK. Meanwhile in Los Cabos, Mexico, the new Jim Olson-designed hotel is a must for architecture lovers.

1. Magical Mykonos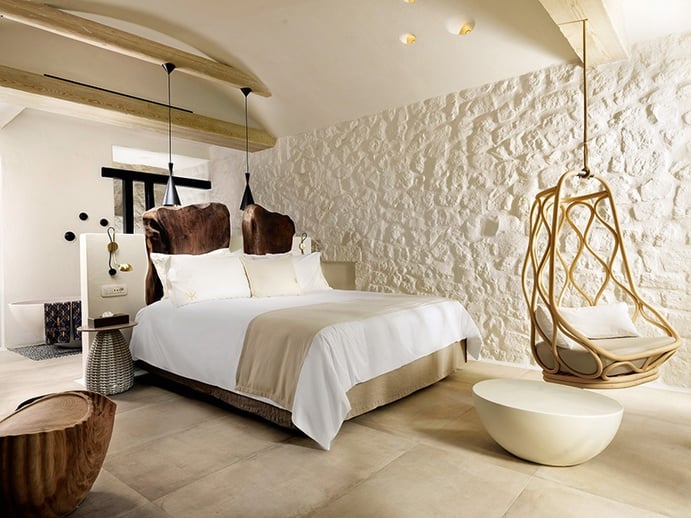 Combine the traditional white-and-blue color scheme of the Greek islands with the clean lines of Scandinavian design and you get Kenshō Boutique Hotel & Suites, newly opened at Ornos Bay, Mykonos. Designed by Greek architect Alexandros Kolovos, Kenshō features cool white rooms with handcrafted walls and crisp white sofas, and bedding and furniture by the likes of Kenneth Cobonpue and Patricia Urquiola. Each of the hotel's 25 rooms and 10 suites also has its own terrace with plunge pool or outdoor Jacuzzi. The Bar & Sunset Lounge offers tailor-made cocktails and unrivaled views over the bay, while the Kenshō Spa will help soothe away the strain of having to choose which outfit to wear to watch the sunset—the most stressful thing you'll have to do during your stay.
2. Laid-back Los Cabos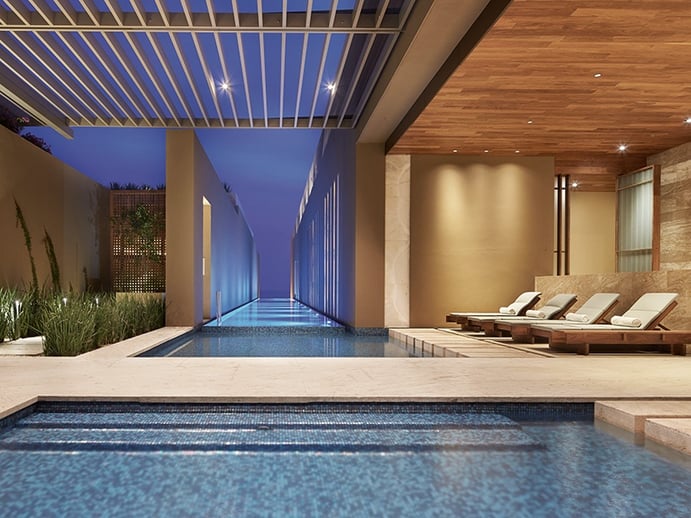 Architecture lovers will enjoy their stay at the JW Marriott Los Cabos Beach Resort & Spa, enviably situated where the Gulf of California and the Pacific converge. Designed by Jim Olson of Seattle-based architects Olson Kundig, the five-star resort blends architecture, art, and nature. Most rooms and suites have ocean views, sleek marble flooring, granite and marble bathrooms, and huge flatscreen TVs. The resort also features three restaurants, a 24-hour fitness center, a spa, six pools, and an exclusive 18-hole golf course.
3. Revealing Africa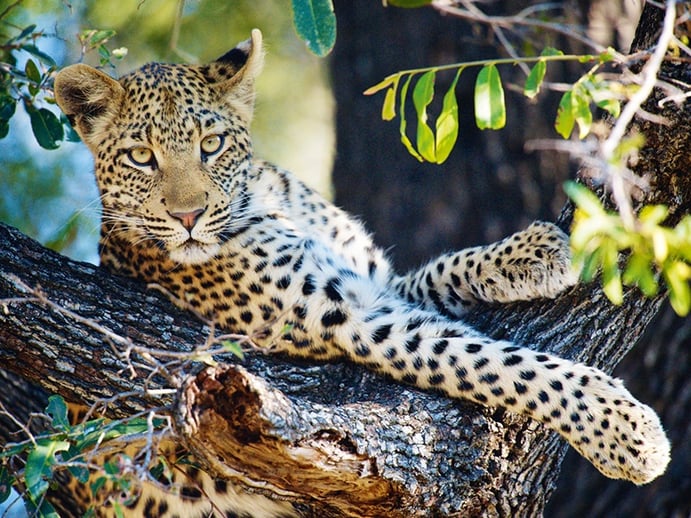 Experience many of the continent's unique attractions, including buzzy Cape Town and the stunning Victoria Falls, during a 21-day odyssey, Africa Revealed: A Journey by Private Jet. The trip (February 17-March 9, 2017 with Abercrombie & Kent) takes place aboard an exclusively chartered private jet equipped with first-class seats that extend into fully lie-flat beds. Your journey through seven countries includes stays in historic hotels, luxurious lodges, and bush camps.
4. Insider guides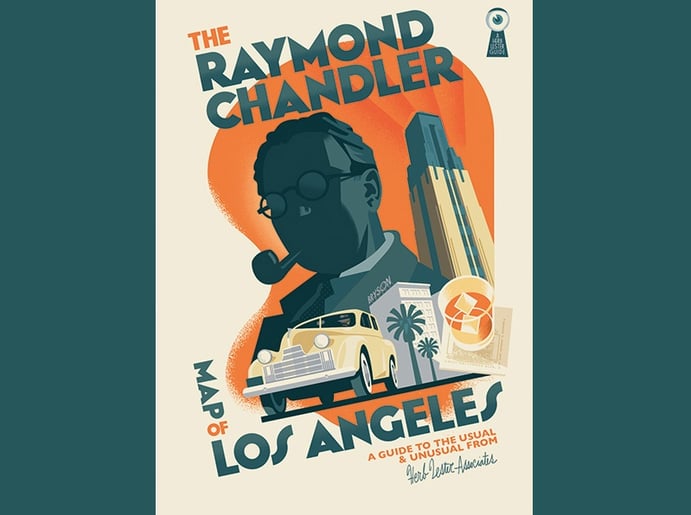 Next time you travel, ditch the smartphone and return to a good old-fashioned map. Herb Lester Associates creates beautiful, 1950s-inspired maps-cum-guides to cities including Paris, New Orleans, Portland, and Stockholm. Brilliantly illustrated, the maps offer insights into the things that make a city unique—the quirky boutiques and lovingly untouched bars and cafés. Or as the company itself puts it: "Most guides try to tell you everything there is to know about a city, we just tell you how to enjoy it… to show what makes a place distinctive."
5. Australian escape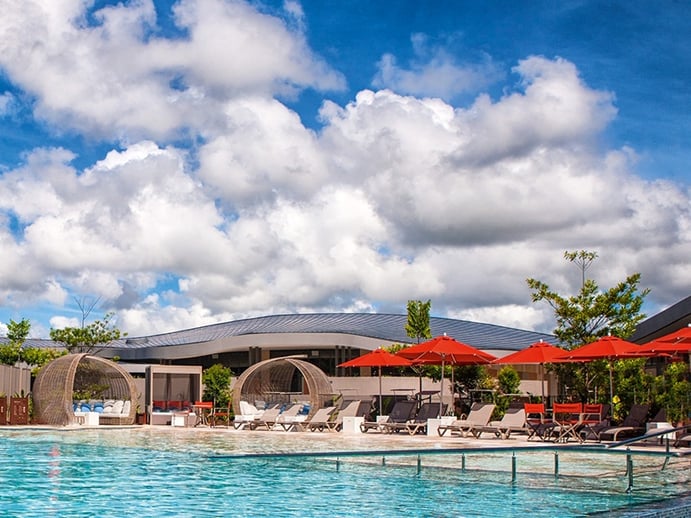 After six years of planning, design, and development, Elements of Byron recently opened its doors in Byron Bay, New South Wales, Australia. Redefining barefoot luxury, accommodation at the 50-acre resort comes in the form of villas, which face either the ocean, rainforest, lagoon, or wetlands. There's a discreet spa; top-notch wining and dining options; and the star of the show, the 185,000-plus-gallon lagoon pool with private cabanas, daybeds, and firepit. Across the resort, architecture complements the location and landscape, rather than aiming to outshine it, with owner Peggy Flannery ensuring that nature remains the dominant force, and making a point of employing local talent throughout. "To be able to employ so many locals has given me tremendous joy," she says.
6. Homage to Patagonia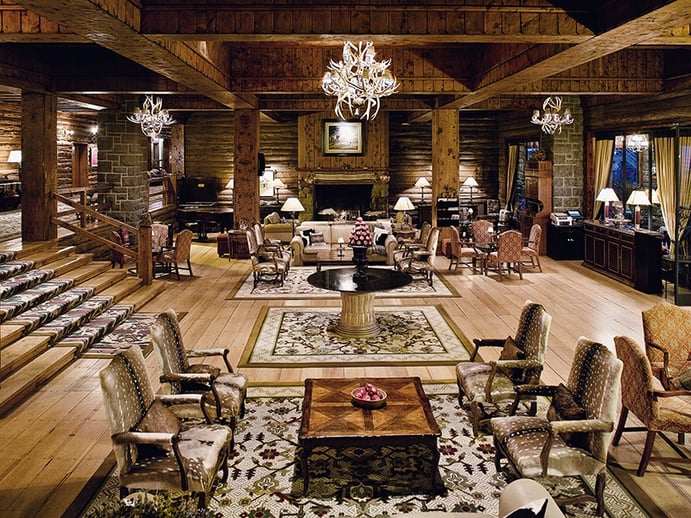 Surrounded by the Cerro Lopez and Tronador mountains, Patagonia's Llao Llao Hotel & Resort has been accommodating guests in style since 1940. The hotel's 205 rooms are spread across two wings, both providing unforgettable views. A favorite with lovers of active vacations, the resort offers golf and ski services, yoga, Pilates, and more. The hotel also has a clubhouse, grill, lobby bar, and winter garden.
7. Country style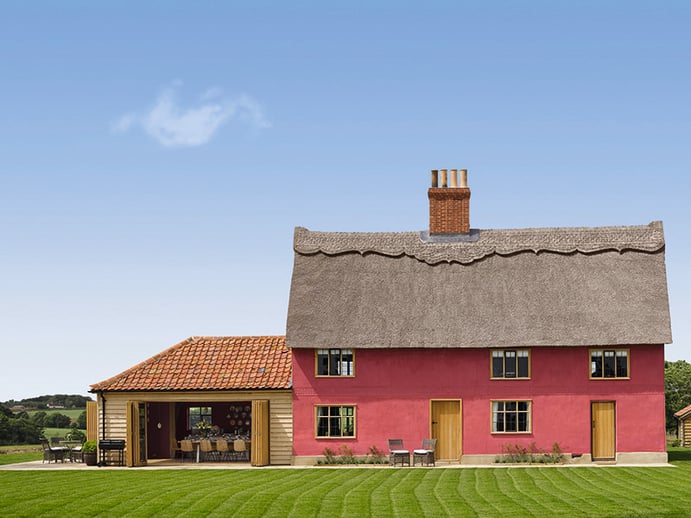 The Wilderness Reserve—a manor house and collection of luxury cottages in the heart of Suffolk, UK—recently announced the launch of Moat Cottage. The Tudor cottage, which sits atop a hill, and is, as the name suggests, surrounded by a fish-filled moat, has been lovingly restored and now features five bedrooms (with a sixth in its own cabin perching over the moat). Vacation-making touches include a cozy sitting room with inglenook fireplace and under-floor heating for the cooler months, and an open-plan kitchen with bifold doors opening out to sweeping views of the verdant Suffolk landscape for visits during warmer weather. Daily housekeeping is included in your stay, and you can also request the services of a chef and butler should you wish. The reserve offers all the country estate pursuits you could dream of, including clay-pigeon shooting, fishing, and birdwatching. A naturally filtered swimming pool and a tennis court are available on the main estate. You may, of course, skip all of these in favor of time out in the quaint summer house, overlooking the moat, or in the hot tub, sunk into the decking over the moat.
8. Idyllic Ibiza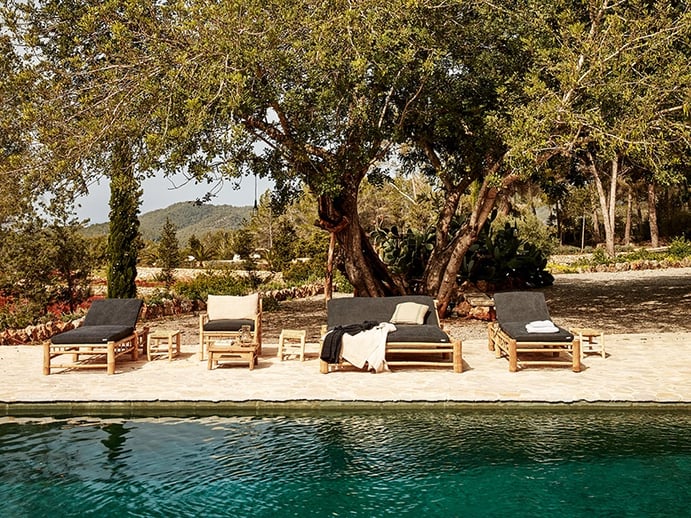 If you like your luxe understated, and "biodynamic" features regularly in your vocabulary, La Granja Ibiza is the place for you. A farmstead set in the lush inlands of Ibiza, La Granja is based on a back-to-the-land concept complete with on-site master farmer who helps guests learn about biodynamic agriculture through workshops, classes, and community-based projects. Guestrooms feature arched walls, and dark-wood beamed ceilings and doors. There are suites, too, with a separate lounge and terrace or private garden. La Granja is a members-only retreat, a collaboration between Design Hotels and Friends of a Farmer, an international association devoted to the cultivation of crops, art, and "inner" gardens. Anyone can apply for membership as Friends of a Farmer looks to create an open-minded and inclusive community of guests.