Type "bespoke chandeliers" into Google, and George Singer's name appears first. Singer graduated from London's Central Saint Martins in 2002 in product design – probably the last time the word "product" has been used to describe his work.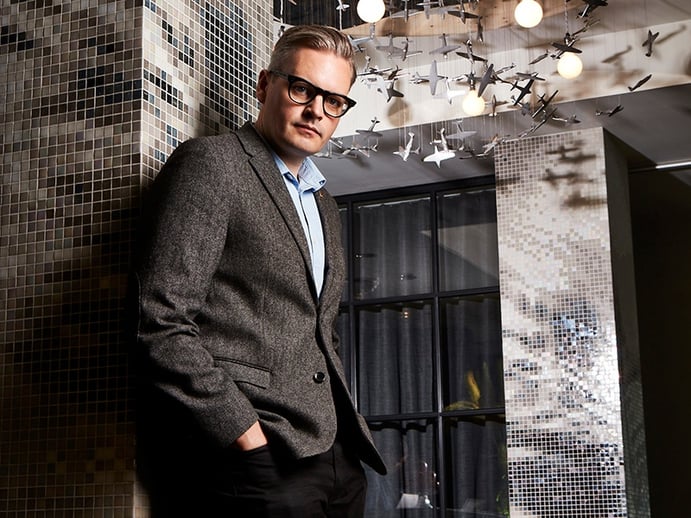 For his degree project he made a chandelier, a kinetic sculpture that mimicked the effect of dappled sunlight through trees. But why chandeliers? "I wanted to design big," replies Singer. "I wanted to design large, one-off sculptural pieces where I could incorporate a fine art background, use exotic materials, and focus on answering a brief."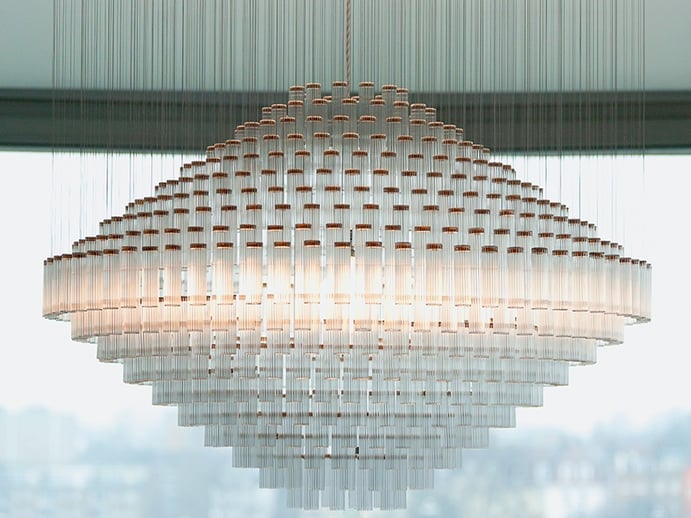 The designer now answers briefs of £12,000 ($15,800) and upwards. Singer first presents mood boards and sketches before going away to "build the thing." It takes between six weeks and three months for a chandelier to be fully realized. He has no permanent team around him but instead employs product-design students from different countries. The relationship is symbiotic – they get work opportunities, he "learns from them."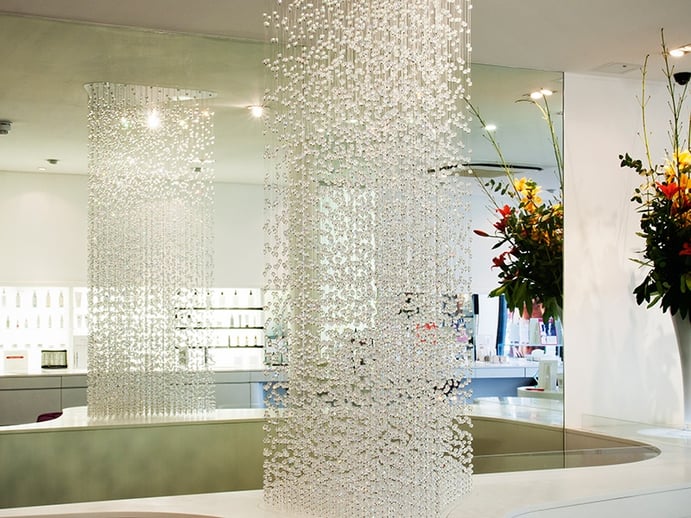 "My starting point is, 'What is the client going to love?' I want to get inside their head. I want the client to smile or to cry," he says. "My Hurricane chandelier is a celebration of Englishness and childhood memories – it has 100 replica Hurricane planes suspended from it, and I want people to smile the minute they see it."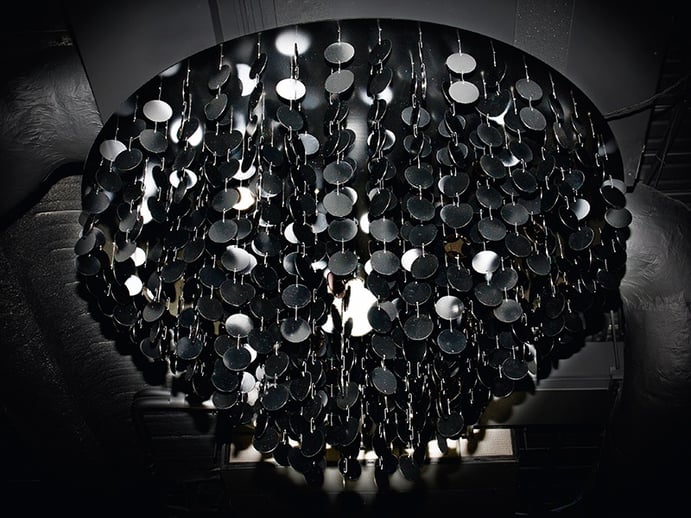 Singer's work currently hangs in the UK, Dubai, and Switzerland. His most recent project, in Scotland, is the largest lighting installation in the UK (nearly 200 feet long), and was designed by code using the latest technology. "It's called the Zephyr. My brief was to champion the beauty of Scotland's wild east coast. I worked with a code-writing team in Berlin, who built an algorithm of 20,000 components. For the first time I see one of my installations as a work of art."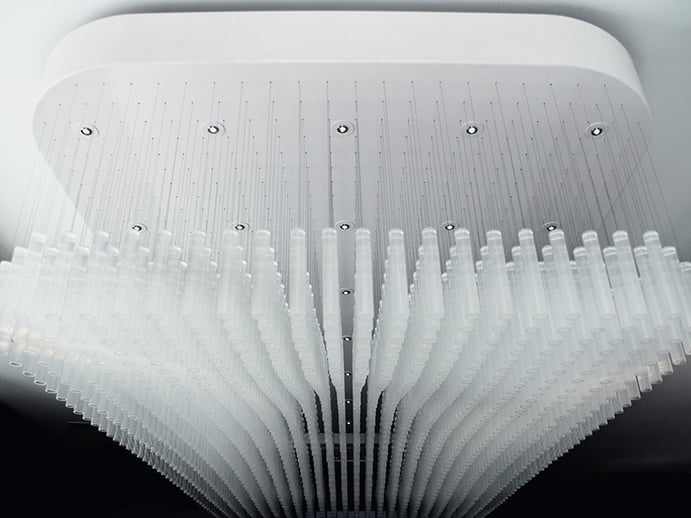 "Chandeliers can be synonymous with stuffy, boring installations. I'm trying to break the mold. I've heard them described as architectural jewelry, but that sounds pretentious," he laughs.