Though decorative ceramics have been around since the late Paleolithic era, tiles were one of the first building materials designed primarily as a decorative item to enhance the home or place of worship. Prominent historical examples can be found around the world in ancient Persian palaces, Islamic mosques, Medieval castles, and Victorian churches, while more modern versions reveal themselves in as intriguing a place as the New York City subway.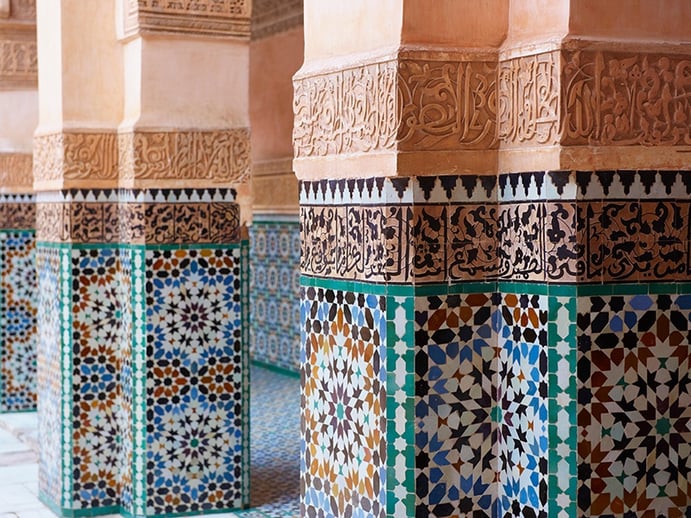 Eastern inspiration
Originating in the Islamic world, zellige tiles are thought to have been created to echo the style of Greco-Roman mosaics, but without depicting living beings in accordance with Islamic teachings. Originally in shades of white or brown, and later in blue, green, yellow, and red, the handcrafted tiles are carefully shaped after glazing and then assembled—a delicate process.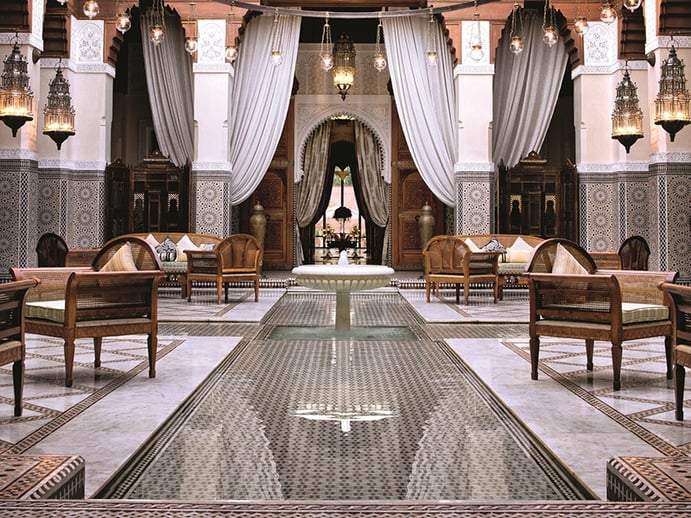 Some of the most stunning and colorful examples of these intricate geometric patterns can be found in Morocco: at the ancient Islamic college Ben Youssef Medersa, in the center of the old walled city of Marrakech, or in their modern incarnation at King Mohammed VI of Morocco's hotel, Royal Mansour.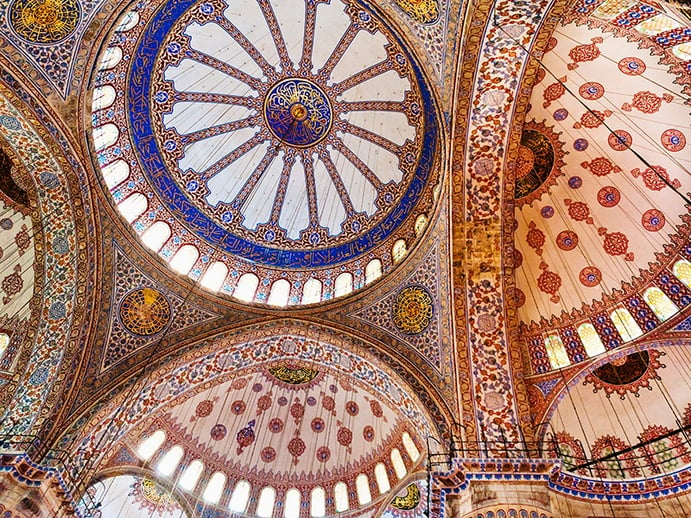 Similarly, "Iznik" tiles have a long history, and are characterized in particular by their use of bright cobalt blue, rust red, deep purple, and moss green. In Istanbul, the Blue Mosque has more than 20,000 hand-painted ceramic tiles made in Iznik, the north-western Turkish town famed for its ceramics.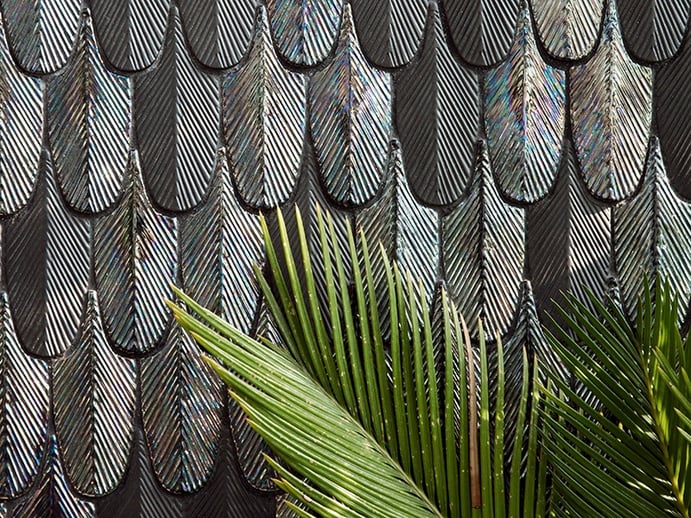 Adding color to walls is something Christian Pegoraro was acutely aware of when he founded forward-thinking company BottegaNove. While championing artisanal traditions, Pegoraro and his designers have come up with a number of collections that shun the square-tile-repeat pattern in favor of more creative designs. Most eye-catching is Plumage—a range of overlapping feather-shaped pieces that are available in glazed ceramic or Limoges porcelain.
Into the blue
The azulejo tiles that decorate the façades of myriad buildings in Porto and Lisbon are believed to have been brought into Iberia by the Moors in the 15th and 16th centuries but have actually been influenced by a number of cultures and countries.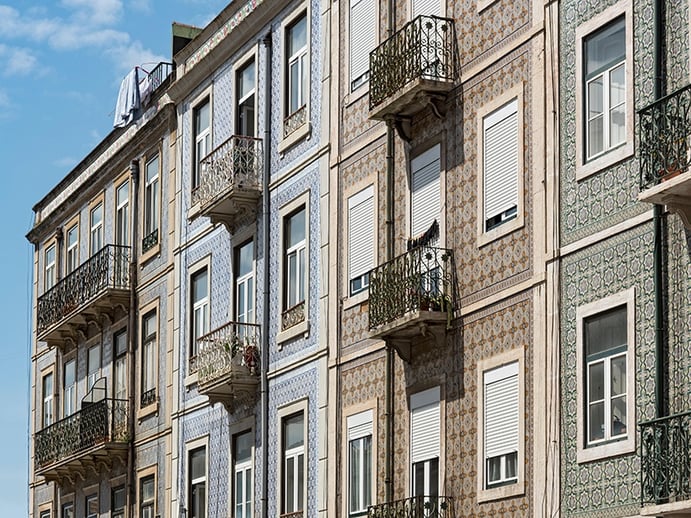 Brilliant shades of blue against white evoke the ceramic vases of Ming Dynasty-era China, while the Islamic world is also reflected. (The word azulejo is said to derive from the Islamic word "zellige" and the Portuguese word "azul," meaning blue.)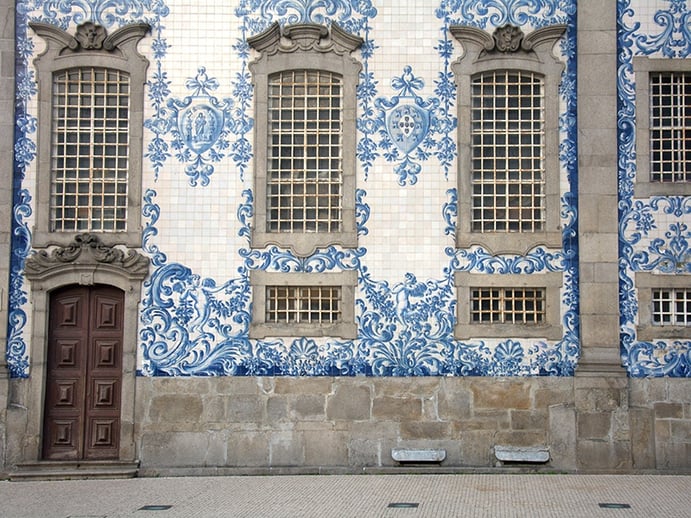 The most exquisite and large-scale examples can be found in Porto, where there's a museum dedicated to the history of the azulejo, as well as at the source: the Alhambra Complex in Granada and the Mezquita in Cordoba, Spain.
Clean lines
Ever thought interior inspiration could come from the subway? Metro tiles, as they are commonly known, are the glazed three-inch-by-six-inch ceramic tiles—traditionally white—that originated in New York's subway stations, earning them the moniker. Simple and clean-lined, they complement the décor of a minimalist home, especially a poured concrete floor, perhaps.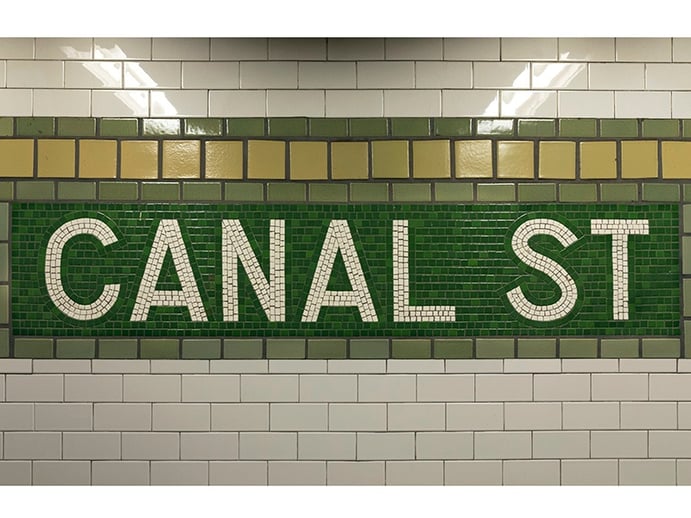 Alternatively, Tel Aviv-based designer Itai Bar-On has devised a way to use tiles made from concrete for equally stylish walls. The tiles in the collection for Ann Sacks appear to be peeling off the wall and can be backlit.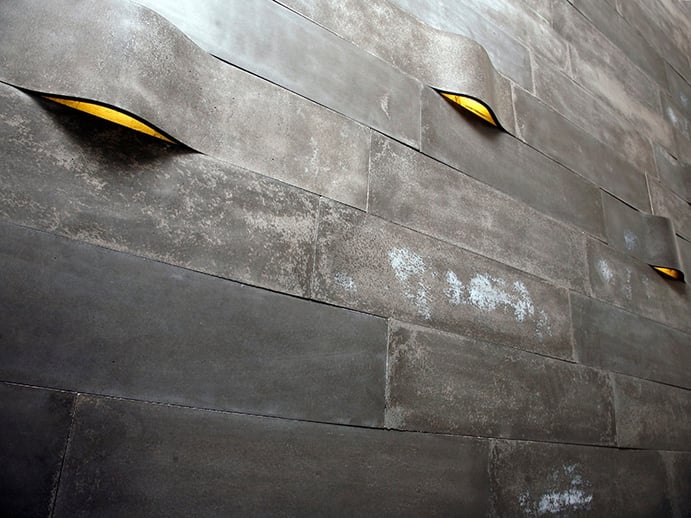 Available in three styles, the tiles use "free concrete," a mix of concrete and undisclosed materials that make bending easier. The styles are Rectangle, which is flat; Space, which curls at one corner; and Willow, which puckers in the middle. Each comes in white, gray, or black.