Paulo Pasta credits Cézanne and van Gogh as the inspirations for the landscape paintings that helped make his name. Growing up in a small town in the state of São Paulo, Brazil, painting was "an opening to the world," and those two great artists created the kind of landscapes the aspiring artist was drawn to.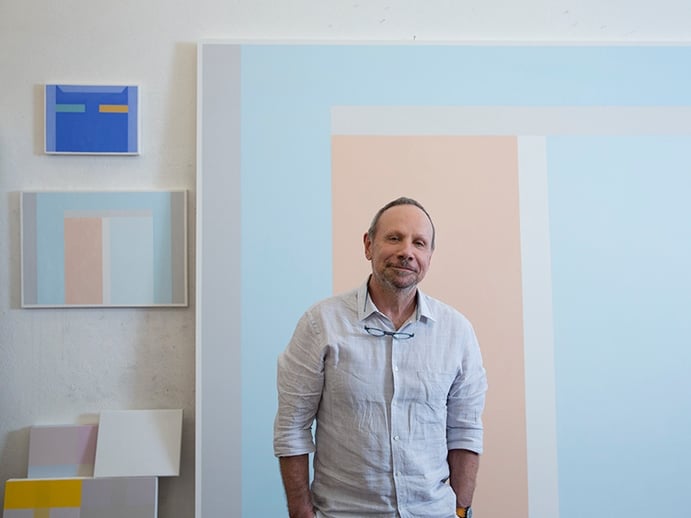 As he discovered the work of Matisse and Mondrian, his own practice became more abstract and he "began to paint in a simpler way, valuing the color. Those themes shifted to a synthetic and condensed abstraction. Today, I recognize that it was a time when I was experimenting, trying to find my own voice."
That voice firmly established, he now teaches art at São Paulo's Instituto Tomie Ohtake, and his works regularly surface at prestigious art fairs and institutions—most recently at Galeria Millan's booth at the 2017 Art Basel Miami Beach. The artist spoke to Luxury Defined about his early days in São Paulo, the evolution of his work, and why he has started to use digital technology.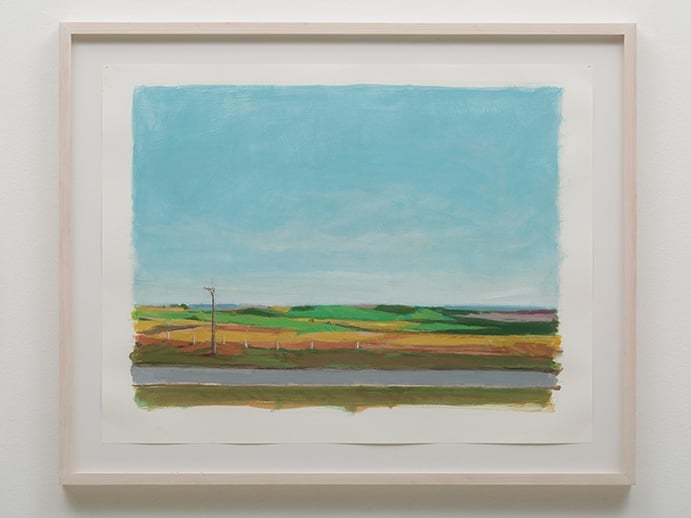 I consider childhood the happiest phase of my life. Maybe what I do as an artist has a little to do with that. The suggestion of a full temporality, the remembrance of light and of being close to nature.
The desire to paint landscapes emerged from contact with the works of Cézanne and van Gogh. Those landscapes were the ones that surrounded me. In those early years, my paintings were as much an effort to communicate with my surroundings as they were about painting. I think it was the painting that taught me to see the landscapes, not the other way around.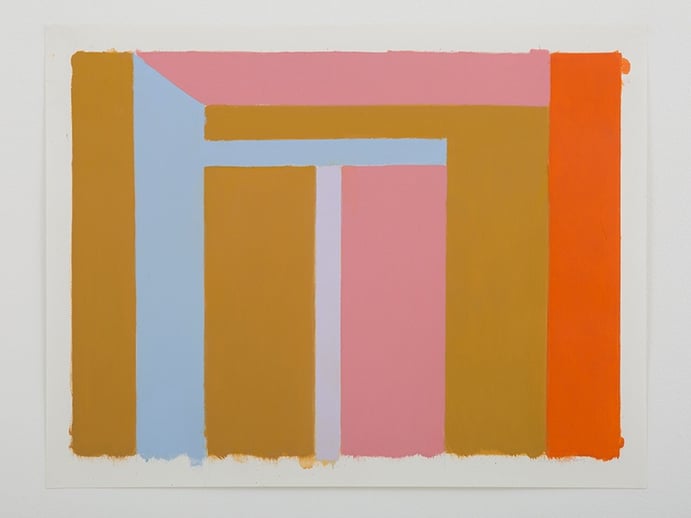 When I discovered Matisse's paintings, my work changed. And there were new discoveries every day. I also found Mondrian very remarkable.
My work was further transformed when I moved to the city of São Paulo. I did not abandon the landscapes—I only began to paint them in a different way, seeking their poetic charge mainly from memory. At that time, I discovered the Italian metaphysical school, which gave me the key to understand what my feelings about the world were. Silence, temporal suspension and the mystery of things—all these concepts helped me (and continue to help me) better understand what I wanted.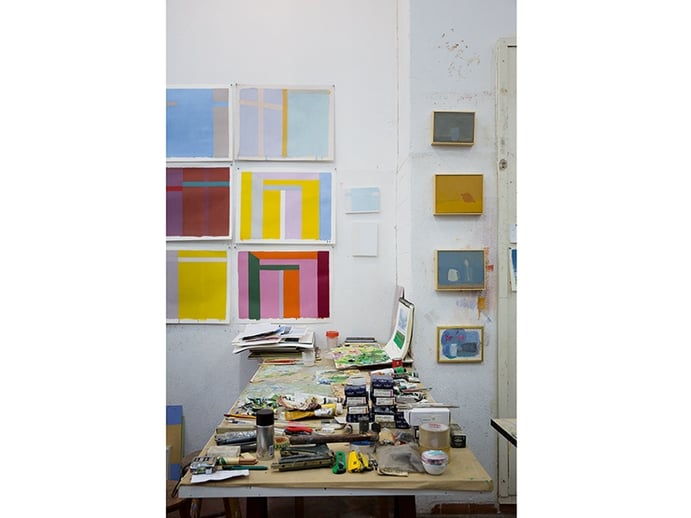 I think what I do is a synthesis, not an abstraction (to use a phrase by the artist Helio Oiticica). I think I've reached an age that favors this equation—the conviviality between different modes of expression.
More and more I feel like I'm wasting time when I'm not in the studio. I go to my studio every day, even if I do not paint. As I get older, it seems like I have less time. I love traveling, but I prefer places where I can visit museums and exhibitions.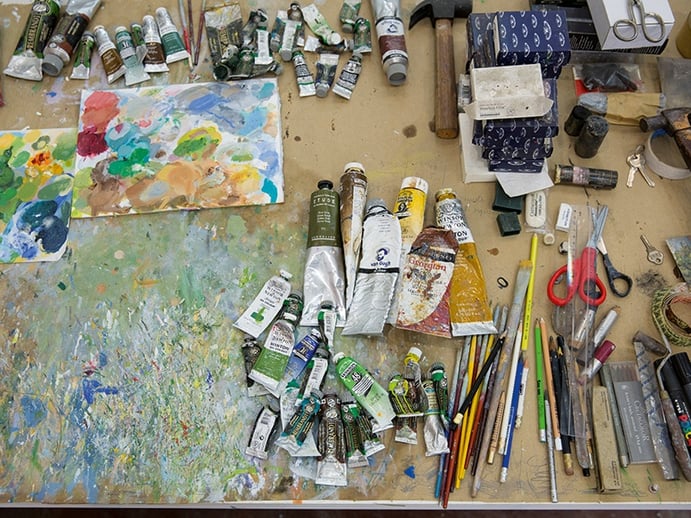 I find it almost impossible to describe my art. It's one of the worst moments of a conversation, getting the question, "What does your work look like?" Because, for the painter, the work itself is not easy to translate, because he is immersed in it. I also believe the perception of an artist's work is always different from what he or she would like it to be.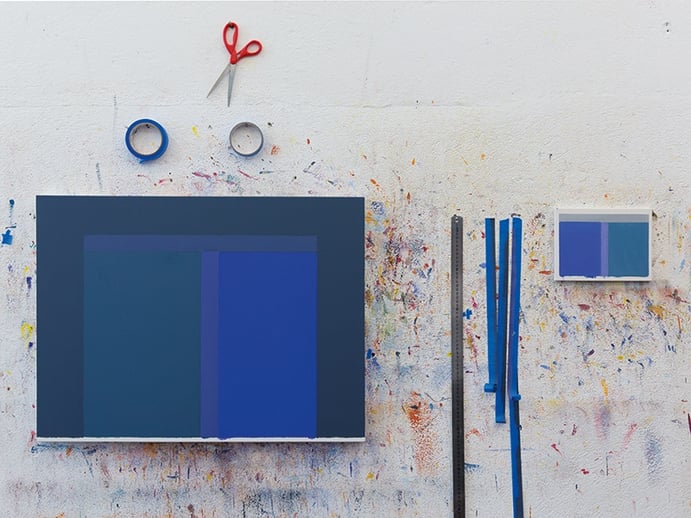 The idea to create digital artworks came about during the production of a catalog of my paintings. The tonal differences were very subtle, so it took a lot of time and effort to get the print versions as close to the originals as possible. From this operation came the idea of freely manipulating colors. A kind of revenge against the machine. I prepared six paintings, photographed them, and then found the most varied colors and relations for them in a computer program. Then I printed on a special German paper with mineral pigment that made the colors very beautiful. It was this color research that now feeds my paintings.