Worth traveling for, these stunning water features combine impressive feats of engineering with undisputed beauty. Incorporating multiple waterfalls, spectacular light shows, or jets as tall as skyscrapers, each of these public fountains is a marvel in its own right. And there is something for everyone, as they range from Renaissance to contemporary in style.
1. The Swarovski "Giant"
Swarovski Kristallwelten, Innsbruck, Austria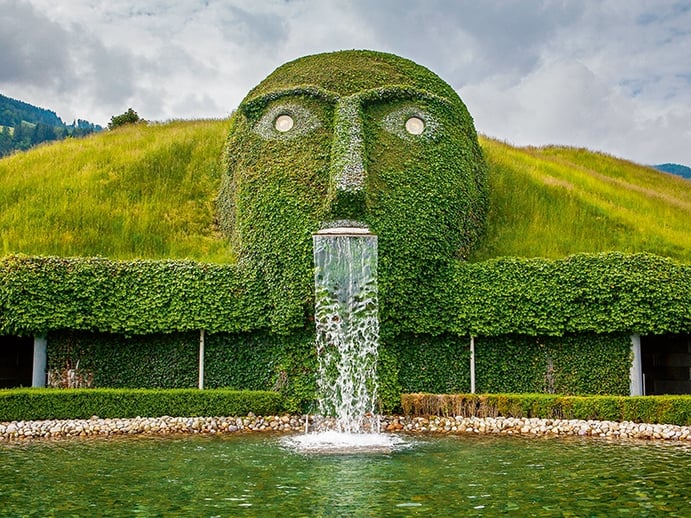 No one can accuse Swarovski of predictability when designing a fountain to "guard" its themed Crystal Worlds park. This giant moss-covered head was designed by multimedia artist André Heller to mark Swarovski's 100th anniversary in 1995.
2. Tanner Fountain
Harvard University, Massachusetts, USA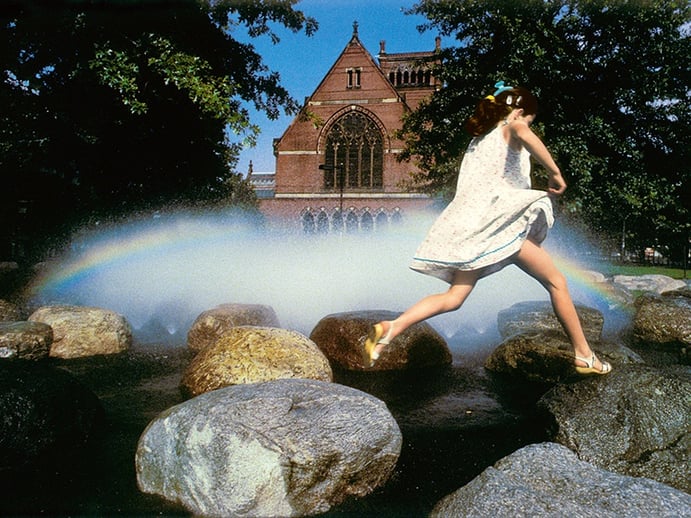 This rather abstract version of a fountain, constructed in 1984, produces an atmospheric ground-level mist, rather than traditional jets of water. The huge stones came from New England and the design won Berkeley-based architect Peter Walker a Landmark Award in 2008.
3. Fountain of Neptune
Villa d'Este, Tivoli, Italy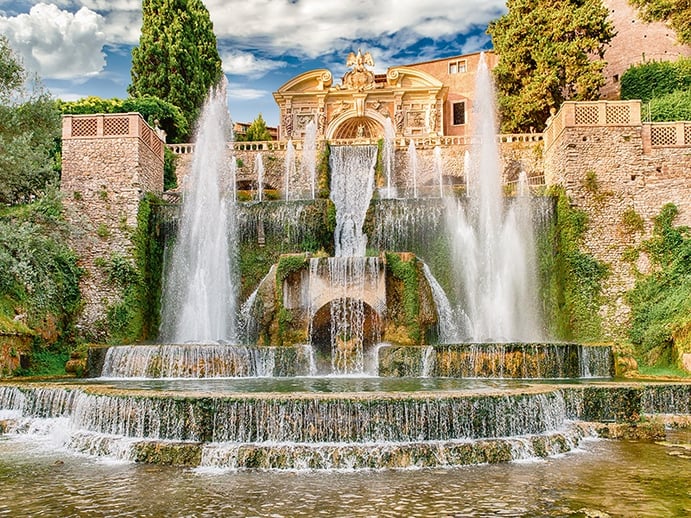 Even by modern standards, the Villa d'Este is a phenomenal feat of engineering. This 16th-century villa in Tivoli, near Rome, is a UNESCO World Heritage Site with a proliferation of fountains—including the Fountain of Neptune, which was restored in the 1930s. The villa itself was an early model for the development of many other European Renaissance gardens.
4. Jet d'Eau
Lake Geneva, Switzerland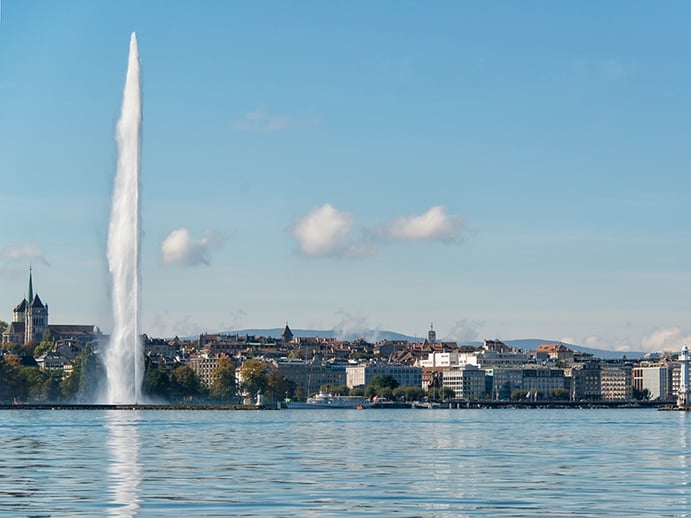 At the south-western end of Lake Geneva, Jet d'Eau shoots 500 litres of water per second—459 feet into the air—creating a spectacle wherever in the city you view it from. It was originally created to release pressure from a nearby hydroelectric plant. At that time (1886), the water jet was 98 feet high. It was moved and heightened in 1891, and elevated again in 1951, when it reached its current projection.
5. Longwood Gardens Main Fountain Garden
Longwood Gardens, Pennsylvania, USA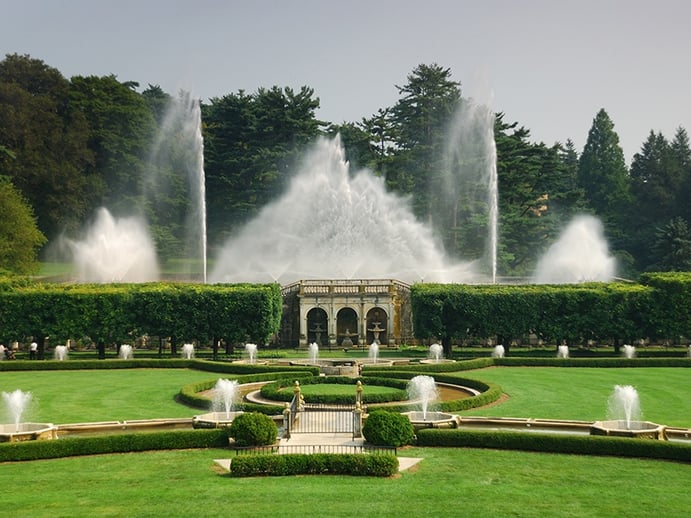 The main fountain garden at Longwood Gardens is a spectacle of grand allées, hand-carved limestone, and topiary, inspired by visits to gardens around the world by its founder—philanthropist and keen gardener Pierre du Pont. After buying the land that would become the Gardens, du Pont installed a hydraulic water system of more than 1,700 fountain jets and streams.