Ukrainian pastry chef Dinara Kasko trained at the Kharkov State Technical University school of architecture. Like all architects, she learned about geometry and composition. Unlike most, however, she decided to use this knowledge not to make buildings but to create incredible-looking cakes and pastries.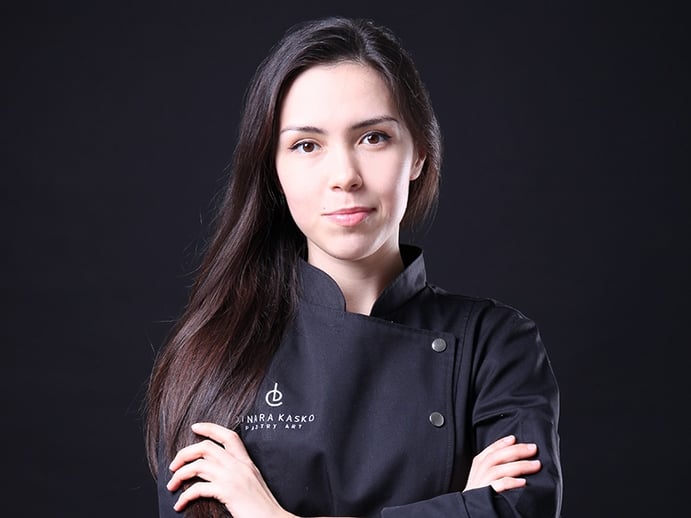 Today, Kasko not only bakes artful creations but also sells molds, produced on 3D-modeling software. For those who need more guidance, she also runs baking masterclasses. And she recently transformed the works of artist José Margulis into edible editions. Here, she discusses how she got started, and why it's not as hard as you think to make Instagram-worthy treats…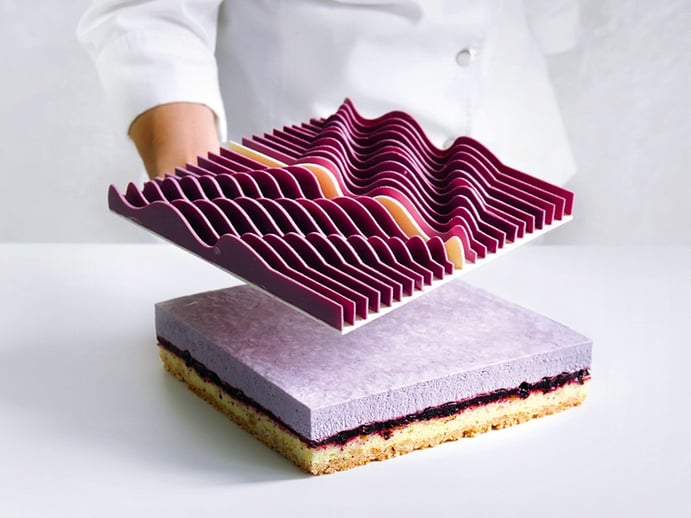 My first baking experiences were with my mother. My mother used to bake cakes for the holidays, and I loved helping her with them—the honey cake is my family's traditional cake. When I got my own kitchen, the first cake recipe I used was an almond cake with some kind of cream. I made that cake for my friend's birthday.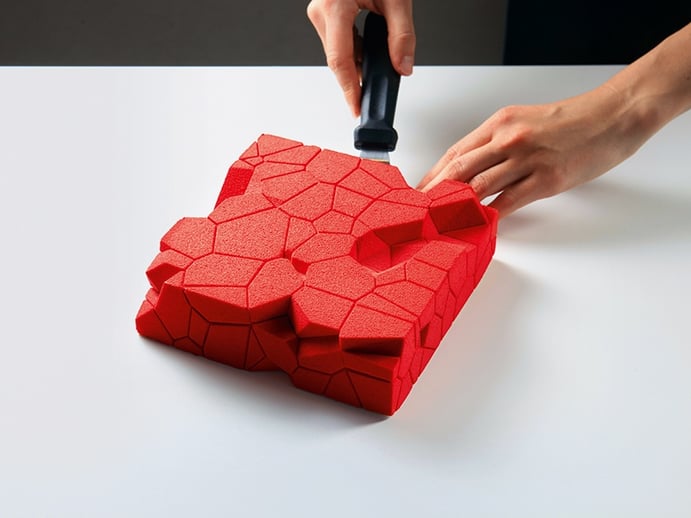 I am a big fan of sweet things. I love eating sweets, and I love making them. First, I practiced baking at home after work. Then, some time later, I realized that baking was far more interesting to me. Time goes by so fast when I'm in the kitchen—thinking about cakes, molds, and recipes. When I'm feeling a bit down, I go to the kitchen and can forget about it all.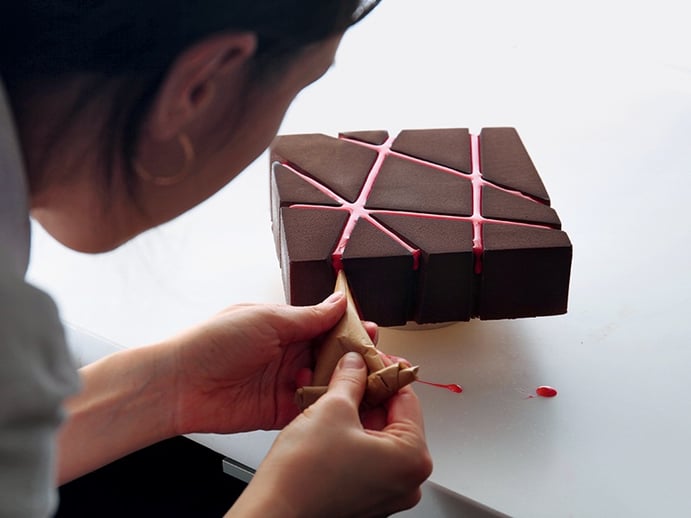 I like surprising people and motivating them to try something new. But a cake should not just look beautiful, it should taste delicious. I would even say that taste is much more important than appearance. I work a lot on their taste, and I'm happy to tell you that I like the taste of all my cakes.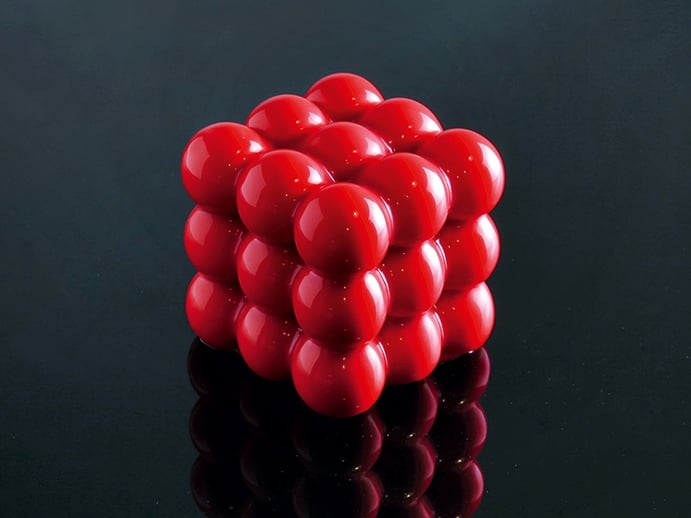 Of course, tastes differ. That's why at my masterclasses, I try combining different kinds of cakes, so people can choose at least one recipe that best suits their taste.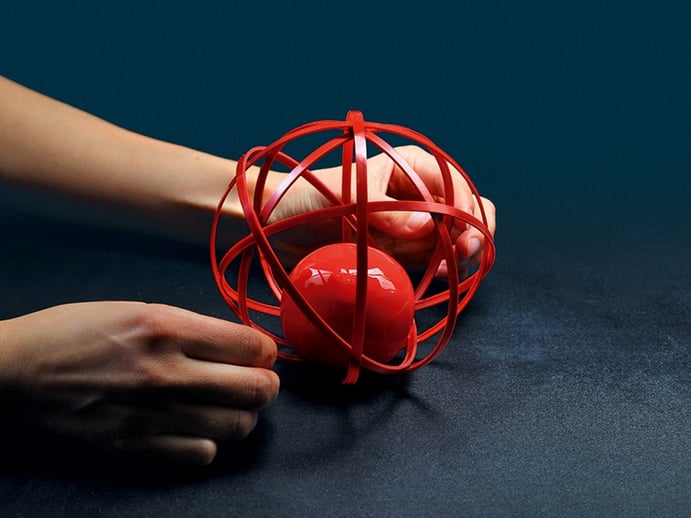 People ask me about inspiration quite often. And I never have a clear answer. Inspiration can come from anywhere—an object on the street, nature, architecture, an image of something, a country, different shapes…
You can buy a mold with its recipe and make the identical cake. Or you can use your own recipe. It's easy and exciting!