Born in 1976, Kirill Istomin attended New York's Parsons School of Design. While there he secured a position with influential design firm Parish-Hadley, where he honed his craft. In 2002 he opened his own studio. He talks to Luxury Defined about his career and his designs.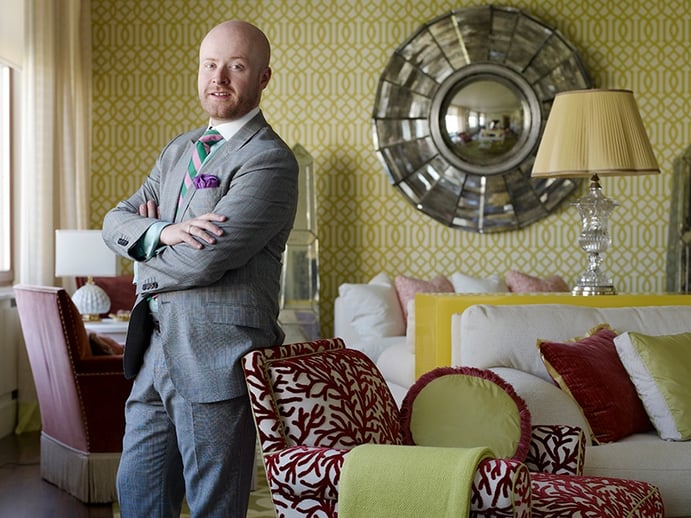 Design is about composition; the proportions, color, texture, and materials. If you have great composition you have a great design.
One of my first design experiences was watching the movie La Traviata by Franco Zeffirelli, when I was 10 years old. The stage sets, colors, and costumes were inspirational and I was completely swept away. I think I watched that movie more than 50 times—it had a tremendous impact on me.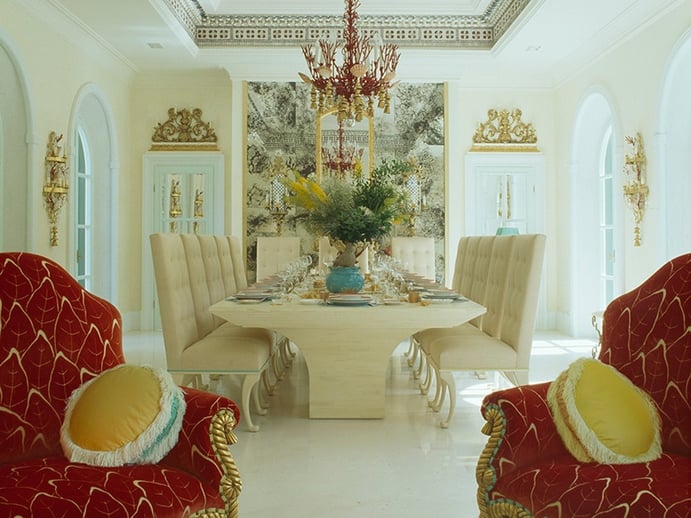 Impressed by Zeffirelli's decor for La Traviata, I decided to decorate a small terrace at my grandparents' country house. I re-covered a sofa and designed several square and round throw pillows using yellow floral print and red tassel fringing. The idea of round pillows was, in my mind, revolutionary, and I thought the red trimming was very dramatic.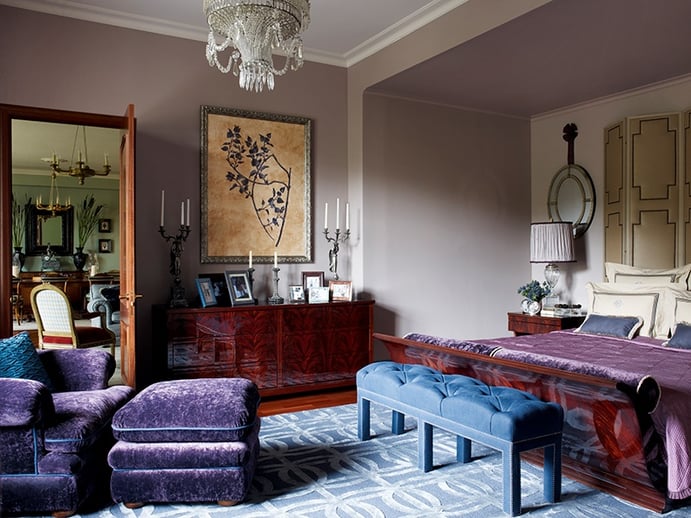 Parish-Hadley, a quintessential American decorating firm, was an unparalleled experience for an 18-year-old foreigner like me. While working with Albert Hadley in the mid-90s, I helped him to develop a fabric and wallpaper collection for interior designer Harry Hinson.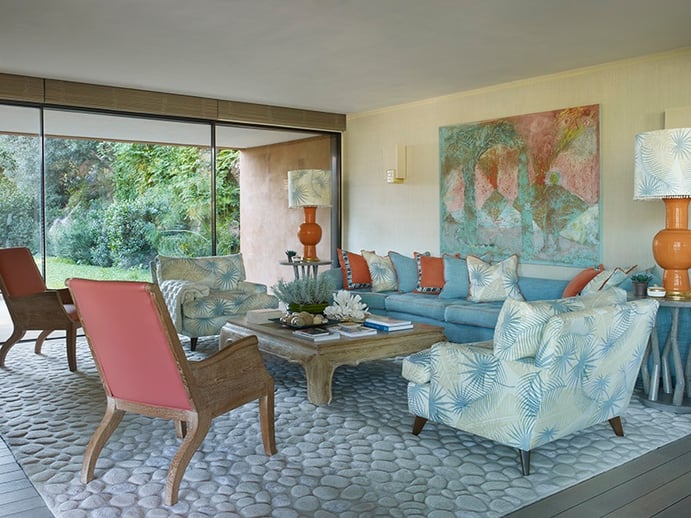 Design legends who inspire me include Henri Samuel, John Fowler, Rose Cumming, Mario Buatta, obviously Albert Hadley, and Stéphane Boudin of Maison Jansen. George Balanchine's The Nutcracker and Sofia Coppola's Marie Antoinette are also phenomenal and very inspirational, color-wise.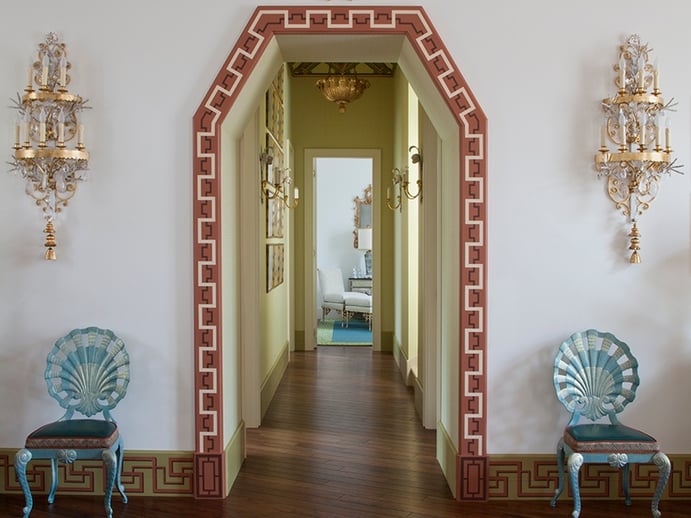 My standout projects include a summer pavilion at the Chinese Village—commissioned by Catherine the Great—in Tsarskoe Selo near Saint Petersburg, Russia, which was a once-in-a-lifetime experience. The interior decor was very much inspired by whimsical chinoiserie 18th-century architecture, with pagoda-inspired pelmets and headboards using modern upholstery, vintage furniture, white linen for curtains, and traditional Chinese silk for lampshades, with throw pillows as accents.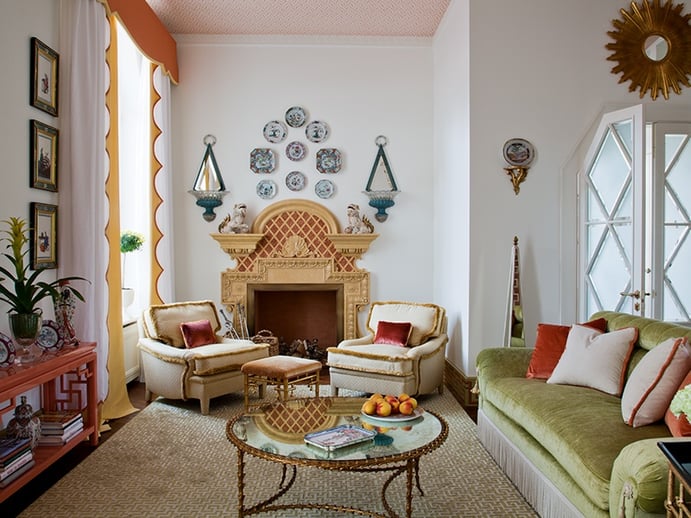 The client always plays a central role in my vision for any project. My goal is to lead them towards a comfortable balance of aesthetics and practicality. It's my joy to offer clients decor possibilities they would never have thought of.
I love color and I'm known for it. Color doesn't necessarily mean being bright. Even several accent splashes of color can make a room cheery.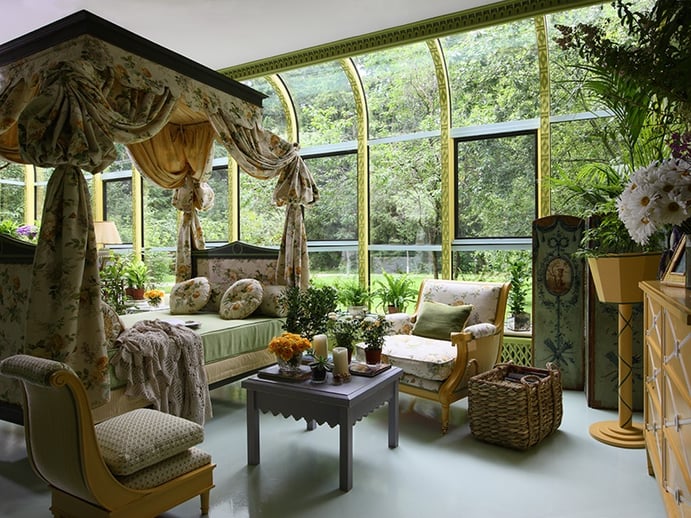 My living room walls are dark chocolate with my own big black-and-white abstract paintings. It turned out I'm not a very talented painter but these paintings do balance the room and contrast the walls.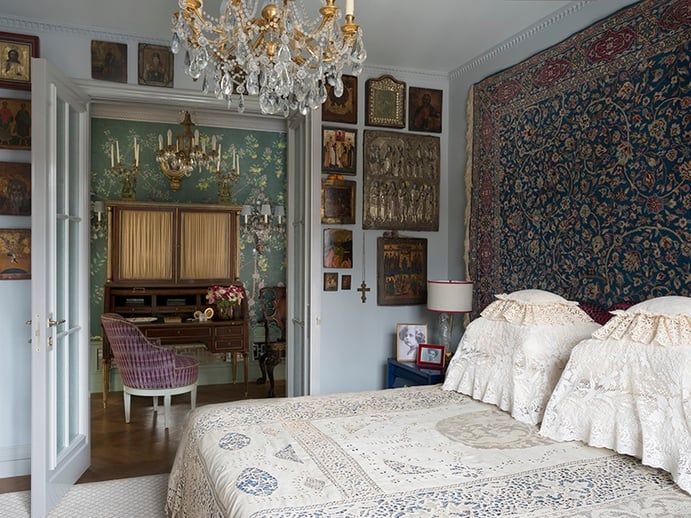 I've lived in Gramercy Park for the past 20 years. In my opinion it's the best neighborhood in New York. It's a very kid-friendly area, with lots of restaurants and shops as well.
My favorite restaurant is Sushi Choshi—it's a low-key sushi bar in Gramercy Park. In Moscow nowhere can beat Café Pushkin for Russian food and I love Semifreddo for Italian.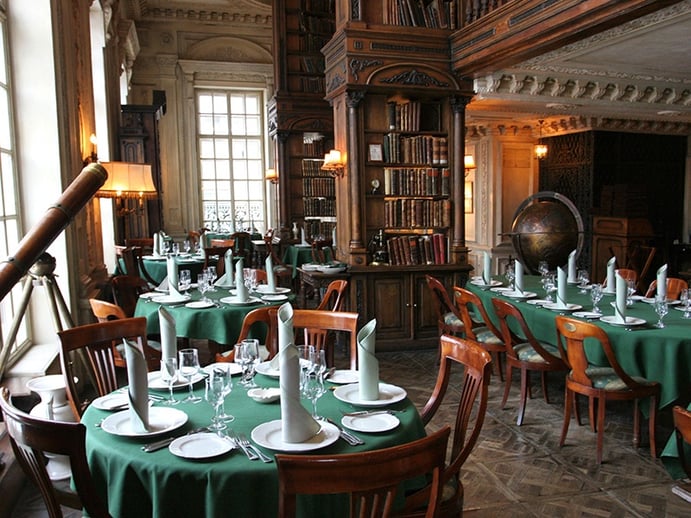 A country house is my dream home. In Russia it would be a traditional wooden house in a whimsical style. In the US, it would be an open modernist 1950s Palm Springs-style building with one floor and no basement.