There are more than 30,000 golf courses in the world, so choosing the best is difficult to narrow down. Is it Augusta National in Georgia, home of the Masters? Le Golf National outside Paris, the location of this year's Ryder Cup in September? Bellerive Country Club in Missouri, which hosts the 100th PGA Championship in August? Or somewhere else entirely? Find your favorite on our list.
1. Bay Harbor Golf Club
Michigan, USA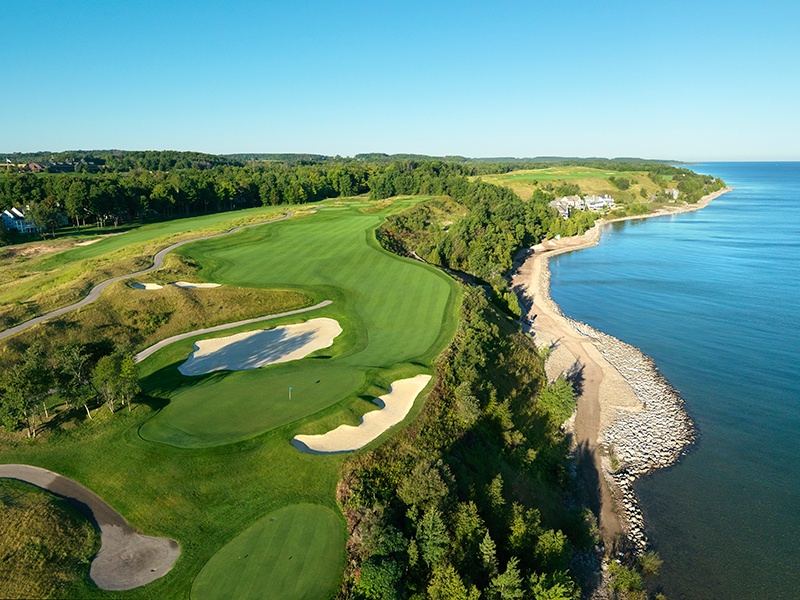 While not discounting Acadia Bluffs or Forest Dunes, Michigan's other well-respected courses, Bay Harbor overlooks Lake Michigan's Little Traverse Bay, offering three nine-hole courses—Links, Quarry, and Preserve—carved out of a former shale quarry. Beware the hardwood trees, which have been known to cause unwanted ricochets as you make your way down the fairway, and instead savor the immaculate greens, dramatic gorges, and luxurious lakefront.
What makes Bay Harbor special is its setup; the course is split into three nine-hole courses, and each one is totally unique
"What makes Bay Harbor special is its setup; the course is split into three nine-hole courses, and each one is totally unique," says Jeff Wellman, owner of North Harbor Real Estate, the exclusive affiliate of Christie's International Real Estate in the area.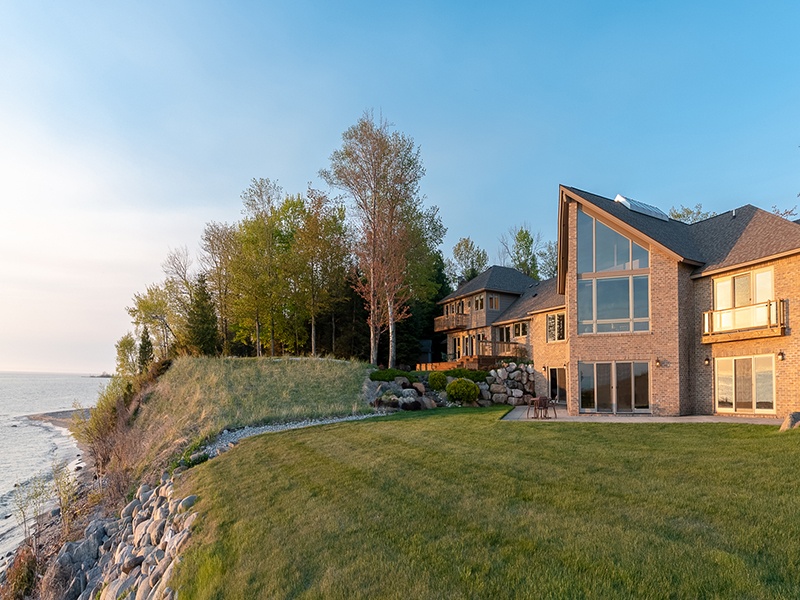 "The Links has a distinctly Scottish feel to it," Wellman adds, "with commanding views in every direction." Golfers tee off from severe cliffs above the greens on The Quarry course, which finishes along Lake Michigan's shoreline. The most westerly course, The Preserve, runs through a natural wooded reserve that "showcases northern Michigan at its finest," Wellman says.
"It's fun to mix it up and choose a different two of the three courses every time you play 18 holes, so you always have a different challenge."
2. Pinehurst
North Carolina, USA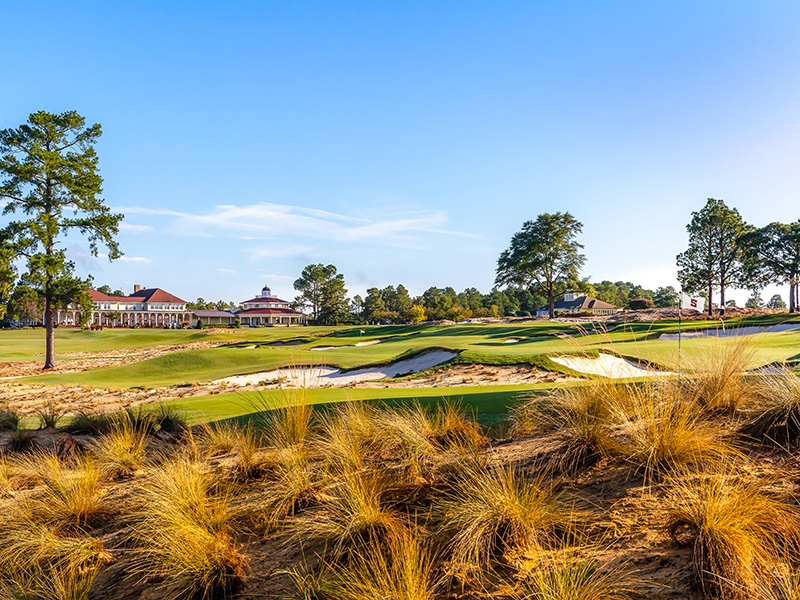 Arnold Palmer's "golf capital of the world" was among the first US golf resorts. It now boasts nine courses including No. 2, which was designed by Donald Ross, opened in 1907, and has hosted the U.S. Open several times. The infamous Maniac Hill practice ground at Pinehurst sees an estimated 18,432 balls in play at any one time.
Pinehurst is one of those courses to which golfers from around the globe make a pilgrimage
"Course 2 at Pinehurst is considered one of America's great golf courses," says Reed Jackson, managing partner at Ivester Jackson, the exclusive affiliate of Christie's International Real Estate in North Carolina.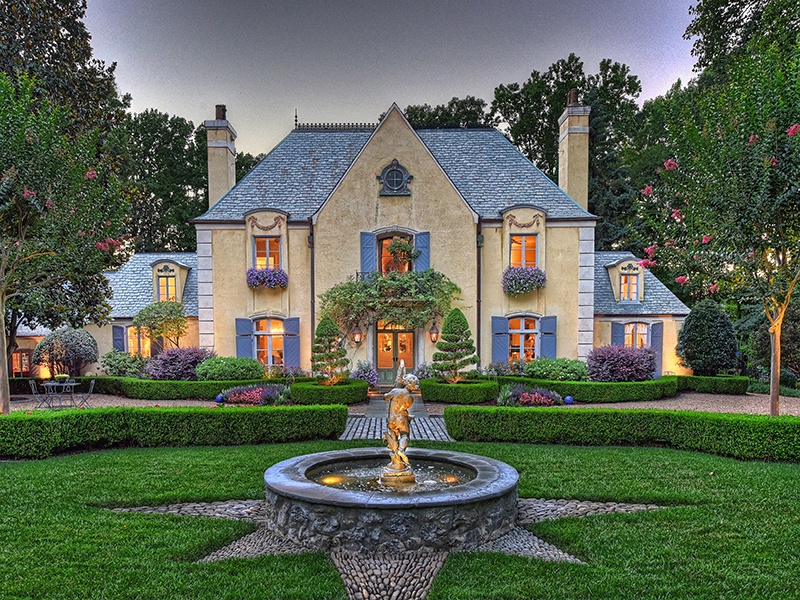 "You're greeted at the first tee by your white-jumpsuit-clad caddy, likely a lifelong sage whose counseling you'll certainly need throughout this challenging course," Jackson says. The landscape features tall southern pine trees amid rolling sandy hills, while the resort itself hearkens to an earlier time with its expansive porches, tawny pubs, and traditional dining scene.
"It's become one of those courses to which golfers from around the globe make a pilgrimage to experience," Jackson adds.
3. Kiawah Island Golf Resort
South Carolina, USA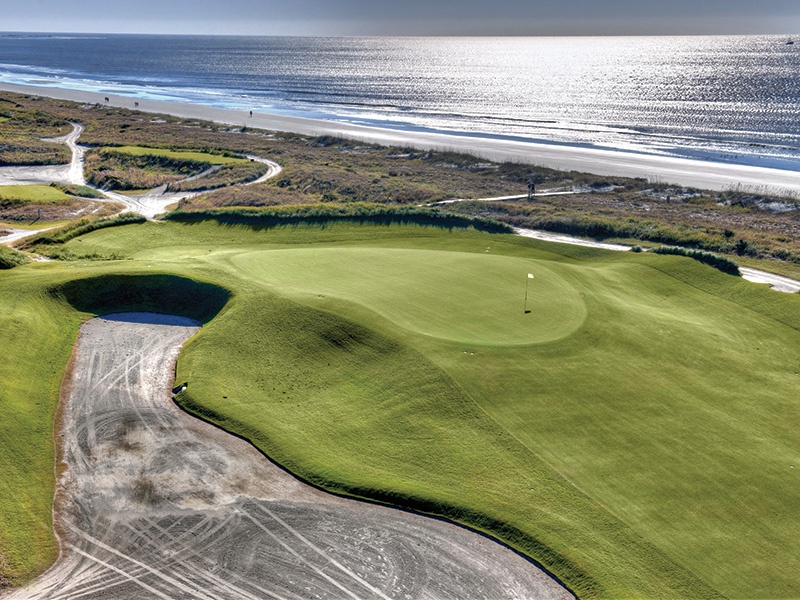 Pete and Alice Dye's Ocean Course played host to the dramatic 1991 Ryder Cup and will stage the 2021 PGA Championship. There are five courses, but its the Ocean—with its seaside setting, natural flora, daunting sand traps, and shifting winds—that builds up an appetite for a post-round crispy shrimp in chili sauce in the salubrious Atlantic Room.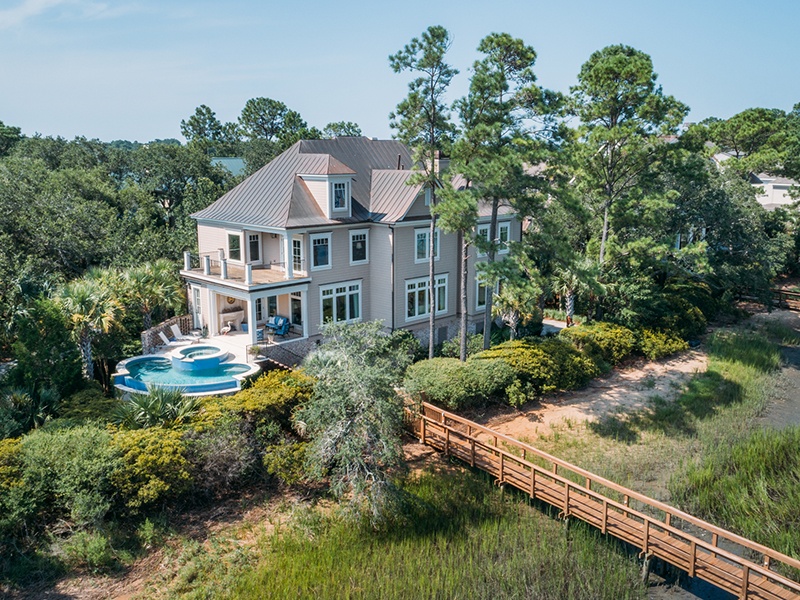 "Kiawah Island Golf Resort is number one in South Carolina—and with good reason," says Drew Grossklaus, sales director at William Means Real Estate, LLC, the exclusive affiliate of Christie's International Real Estate in the region.
"It's one of only four courses in the country to have hosted every major PGA event, including the 1991 Ryder Cup, which the US won," Grossklaus notes.
4. St Andrews
Scotland, UK

The Old Course at St Andrews is often called the Home of Golf. The Valley of Sin, Granny Clark's Wynd, and the Swilcan Bridge are unforgettable golfing experiences on this course, which also offers breathtaking views towards the iconic 1853 Royal & Ancient clubhouse and the North Sea. Along with Kingsbarns Golf Links and Carnoustie Golf Links (host to the 2018 Open Championship), the Old Course hosts the annual Alfred Dunhill Links pro-am tournament.
St Andrews is the quintessential home of golf
"St Andrews is the quintessential home of golf, and the Old Course is seen as iconic to anyone who plays golf, regardless of their abilities or handicap," says Kevin Maley, director of Strutt & Parker, Inverness, the UK's exclusive affiliate of Christie's International Real Estate.
"What is great about it is that, despite its world-famous status, it remains effectively a public course, assuming you are lucky enough to be successful in the ballot.
"Every true golfer dreams of playing the course at least once: to hear the first tee announcer shout out your name, and to take in the stunning views and walk over the iconic Swilcan Bridge," Maley says.
5. Liberty National Golf Club
New Jersey, USA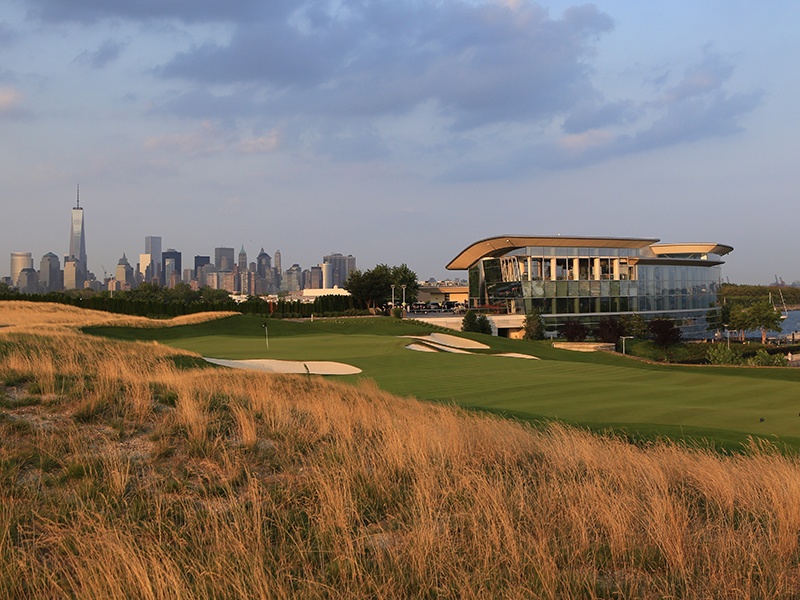 As urban golf courses go, Liberty National has to be one of the best: $250 million was invested in its creation. Located in New Jersey, just 3 miles (4.8 km) from New York City across the Hudson River, the club is so well located that golfers can arrive by helicopter or private speedboat from Manhattan. After playing against the backdrop of the Statue of Liberty and the New York City skyline, toast to a good round in the stunning glass-and-steel clubhouse.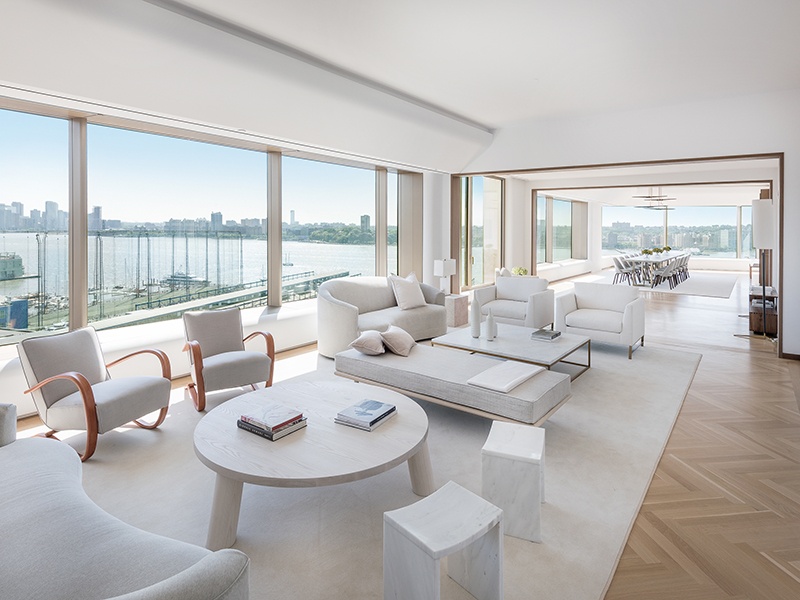 Easy access from the club to the city's Lower West Side means golfers who also have an affinity for art can visit the West Chelsea Arts District, with top galleries from Paula Cooper, Barbara Gladstone, Gagosian, and David Zwirner all in the area.
6. Old Head Golf Links
Kinsale, Ireland

Old Head is often likened to Pebble Beach, but with less sunshine. Green fees include a spectacular 220-acre (89 ha) diamond-shaped headland and the country's most select course right on the Atlantic Ocean. In the clubhouse, order oysters and champagne or Guinness with salmon to celebrate a successful round; though if you sink long putts on this course, you're playing better than you ought to be.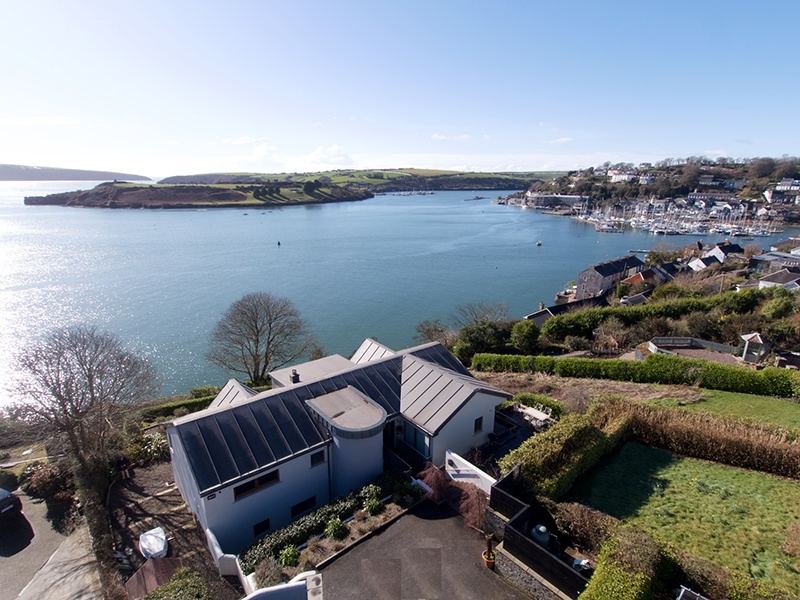 "The setting of Old Head is truly spectacular, even by Irish golf course standards. It occupies an elevated peninsula and, as a result, enjoys 270-degree uninterrupted sea views," says Simon Ensor, chairman at Sherry FitzGerald, Christie's International Real Estate's exclusive affiliate in Ireland.
7. Oitavos Dunes
Cascais, Portugal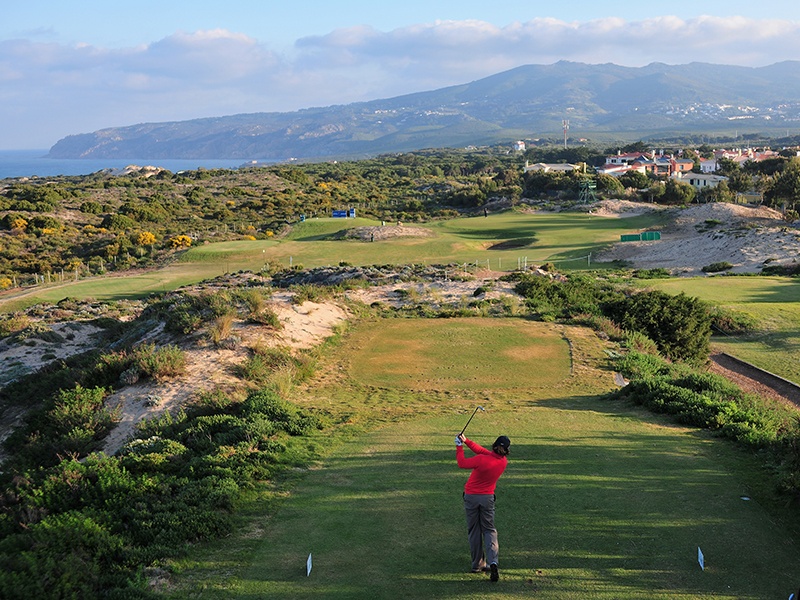 Although the well-known Praia del Rey in Portugal is a great course with top-class facilities, the Silver Coast's Oitavos Dunes is less busy and provides the same exclusive experience.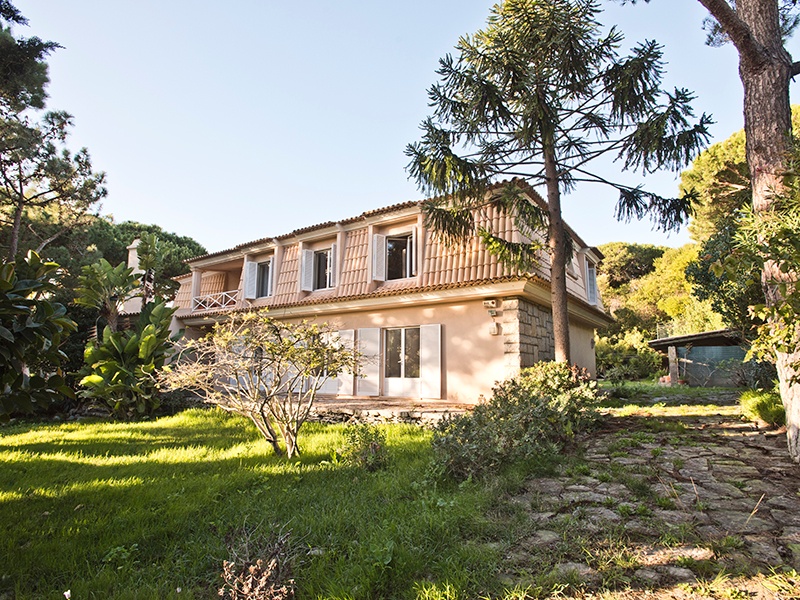 Under an hour from Lisbon, near the Sintra Mountains, the challenging par 71 course skirts the Atlantic and is close to Cabo da Roca, continental Europe's most westerly point. Situated at what was once believed by Europeans to be the end of the world, its situation is undeniably awe-inspiring.
8. Pebble Beach Golf Links
California, USA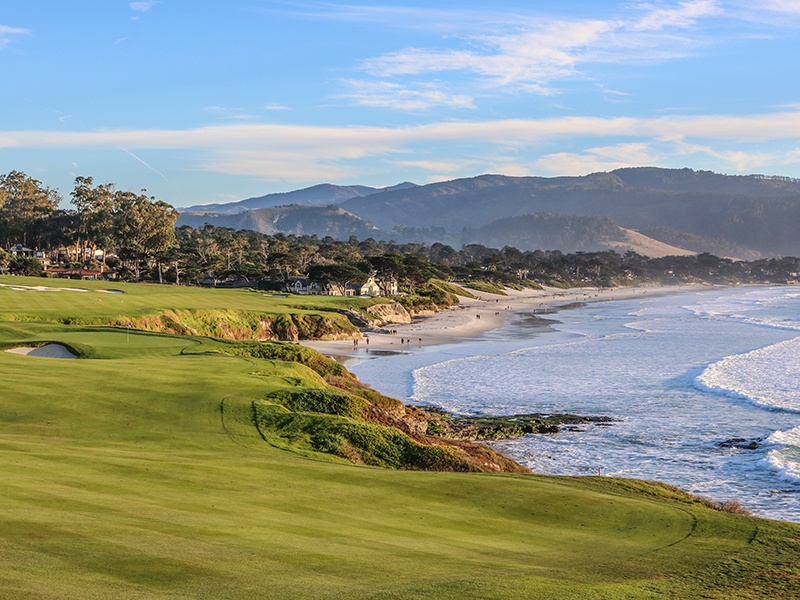 Many would argue that you can't call yourself a true golfer until you've felt the Pacific spray at Stillwater Cove and negotiated Arrowhead Point on California's Monterey Peninsula. In 2019, Pebble Beach will celebrate its centenary, hosting its sixth U.S. Open Championship. Spyglass Hill, its equally scenic sister, is the location Robert Louis Stevenson is said to have visited while researching his famous 1883 novel, and holes have names such as "Long John Silver" and "Treasure Island" in tribute. Back at Pebble Beach, the spa offers golf-specific therapies and a flotation wrap suite to soothe weary muscles.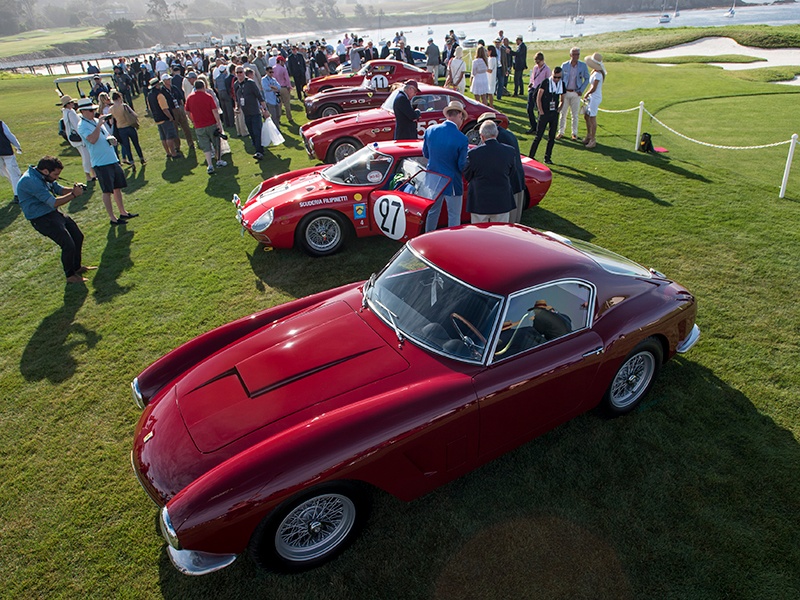 The course is also home to events such as the prestigious Concours d'Elegance, of which Christie's International Real Estate is a sponsor. The annual event, set this year for August 26, is a magnet for car collectors from around the world, who gather to demonstrate their classic vehicles' style and elegance in a now-legendary competition.