Wandering the docks of Monaco or Cannes, we have all gazed at the gleaming superyachts and wondered what it would be like to have one of our own. But what do you need to know if you dream of the freedom of taking to the open seas in a vessel that's custom-made for you? Of finding a secluded bay, dropping anchor, and luxuriating in your hot tub as a five-star crew serves you champagne from the sun-deck bar?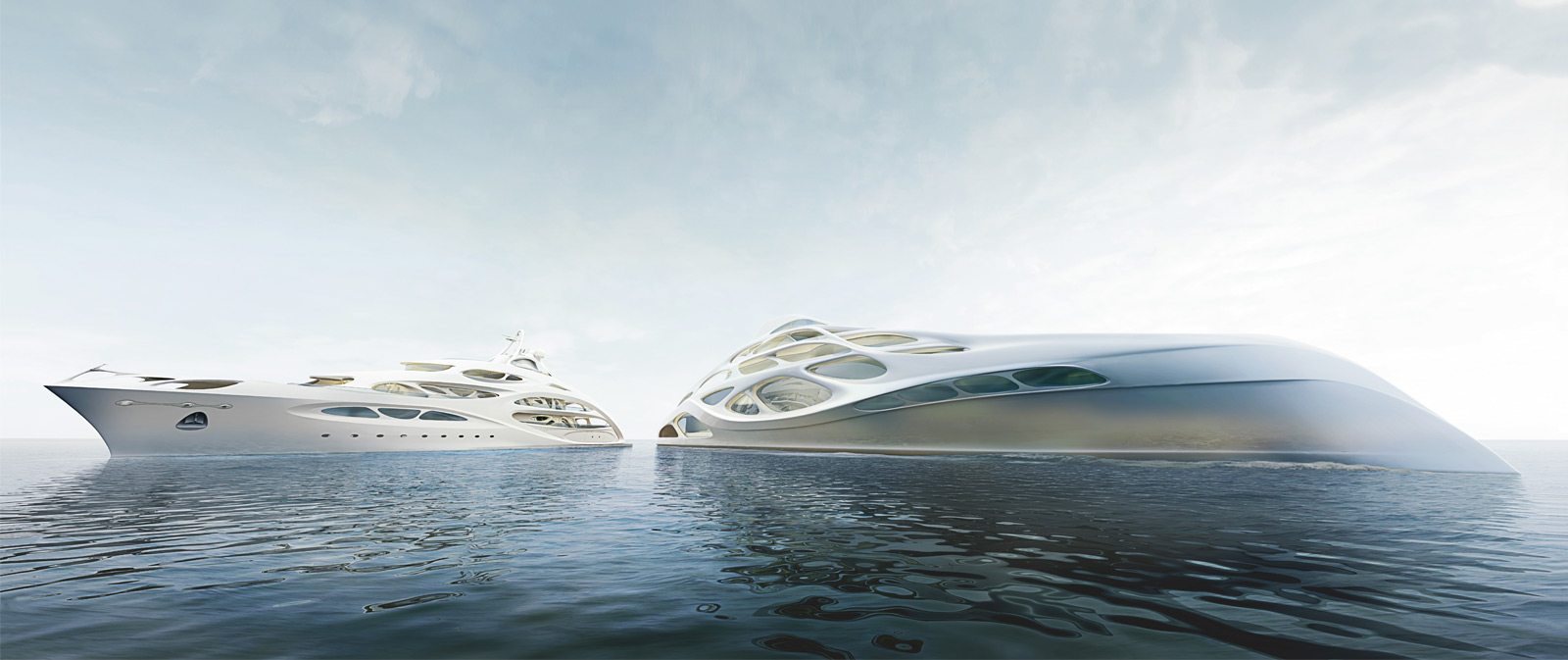 When commissioning a new yacht there are significant choices to be made, from the moment you decide to build to the day your craft is delivered. First, you need to make contact either with a broker, such as Burgess, Edmiston, or Camper & Nicholsons, or an independent company that will approach a shipyard on your behalf and later pass you on to a broker to complete the process. "The benefit of dealing with a broker rather than a shipyard directly is that they will bring together naval architects, interior designers, and project-management teams, and deal with the yard on your behalf," says Mark Upton, director of yacht advisory service MGMT.
"How a client plans to use the yacht is critical to deciding what style, type, and size of vessel to commision"
Nicholas Edmiston, chairman of Edmiston
"Instructing a broker and a new construction team to manage a new build alleviates the need for the client to be involved in every single element of the build process, which can take up to three years and is often highly technical," says Nicholas Edmiston, chairman and founder of Edmiston, a brokerage company specializing in the sale, charter, management, and construction of large yachts. "It enables the client to focus on the interesting elements of the project, such as the interior and leisure facilities, while the technical team deal with the more complex items."

Some owners do manage their own builds, finding designers and naval architects independently, and taking a brief to the yard. "This way, the whole project remains independent, and the owner has ultimate control," says Upton.

PLAIN SAILING, OR SOMETHING MORE EXTREME?
So what should you consider before you start? "How a client plans to use the yacht is critical to deciding what style, type, and size of vessel to commission," says Edmiston. "We've commissioned fast yachts for island-hopping in Greece, yachts designed around water sports, and yachts with helicopter hangars for more extreme exploration."
Size matters, of course, and today a yacht 100-130 feet (30-40m) in length is at the smaller end of the scale; the Lürssen yacht Azzam recently broke the record for the world's largest privately owned yacht at 590 feet (180m). A client needs to decide early on whether they intend to charter their yacht when they are not using it. Whereas a private yacht will have cabins for staff and covered decks for privacy, says Edmiston, "conventional yachts have up to six cabins, open decks for entertaining, and are more popular for charter."
Captain Patrick Cowley worked as the owner's rep during the build process for the 206-foot (63m) Feadship Lady Britt: "We wanted to create a yacht of the highest comfort, with the latest technical developments, and with a layout suitable for charter and built to the highest quality, but one in which guests also feel at home. To achieve this, lots of small decisions had to be made, which needed close involvement from the owner." Lady Britt launched in 2011 and features a sun deck with gym, indoor and outdoor cinemas, and a spa. She charters through Edmiston from around $612,000 per week. Chartering a yacht like the one you dream of is also a good way of finding out whether such a craft really is for you.
DELIGHT IN THE DETAIL
In design terms, "conventional" does not apply to most custom yachts. Certain elements are dictated by seaworthiness and charter-friendliness, but the design, especially the interior, is an owner's opportunity to be creative. "Nobody needs a yacht," says designer Andrew Winch, whose projects have included the Lürssen Ace and Feadship's Madame Gu, the largest yacht built in the Netherlands at 324 feet (99m). "It's aspirational. You don't need a racehorse or a private jet. So if you can afford it, it should be something to treasure, that you adore."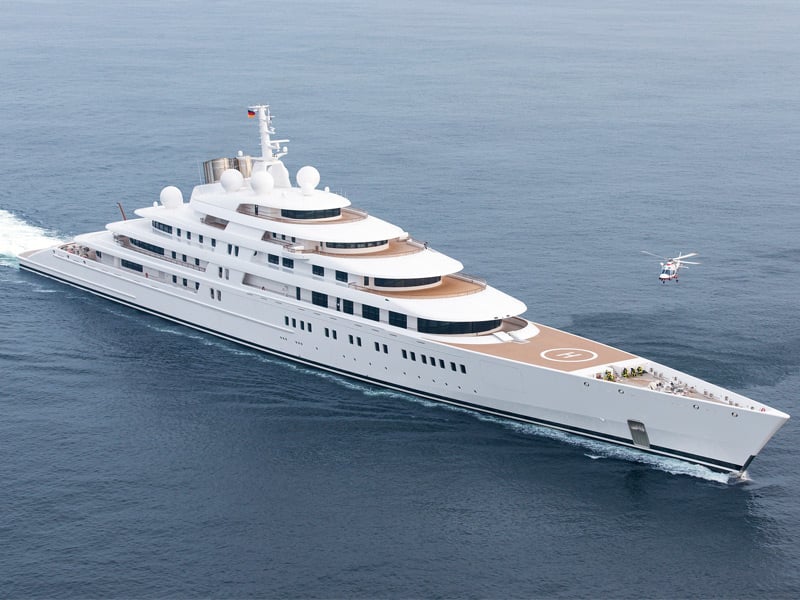 Winch is one of a number of designers a broker might propose to a would-be owner, and there are also shipyards that have in-house design teams. If having a totally unique yacht is not a priority, the yacht management team will suggest a semi-custom project: an existing design with certain customizable elements, such as the cabin layout and interior style. "Today's semi-custom yachts – yachts built on tried-and-tested platforms – offer far greater opportunities for customization [than previously], but still offer cost savings compared with a fully custom yacht," says Edmiston. "A semi-custom yacht will not be unique and while some clients do not have an issue with this, others do and some are demanding radical styling, facilities such as helipads and hangars, squash courts, and water slides, which are beyond what can be achieved with a semi-custom yacht."
"The chemistry between the client and the team is the most important thing, as you might be together on this project for five years,"
Whether custom or semi-custom, the choice of designer often comes down to personality. "The chemistry between the client and the team is the most important thing, as you might be together on this project for five years," says Charlie Birkett, CEO and founding partner of brokerage firm Y.CO. "The designer must understand the philosophy that the client is bringing – it needs immense coordination from us."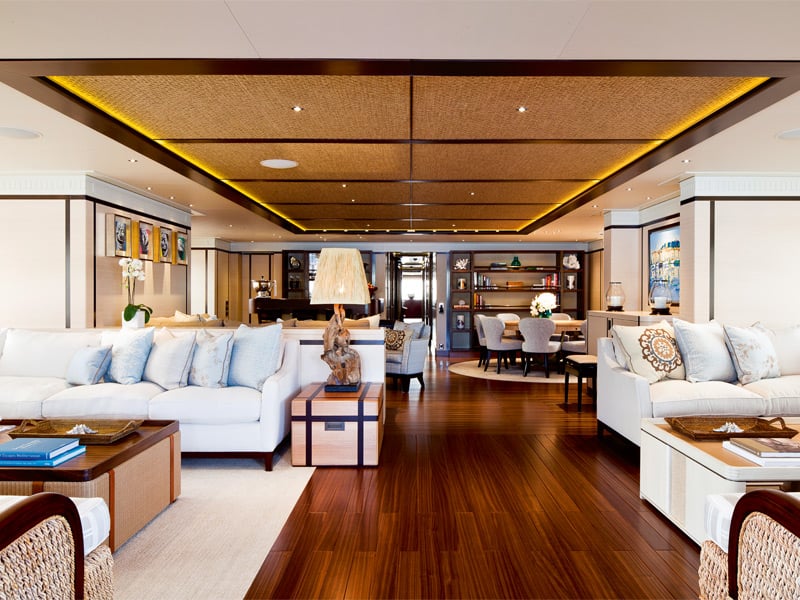 Sometimes a client chooses a designer they have worked with on previous land-based projects, which can add an extra layer of complexity for a management company, as there are more limitations on seagoing vessels than properties. "You have to take into account cabin space, safety, compliance – it's very complex and a designer needs to know it in detail," says Birkett. "You can see some amazing architectural stuff, but will it work on a yacht?"

ENGINEERED TO PERFECTION
A fantastical yacht concept released recently is Zaha Hadid's Unique Circle design, although this is more than just an architect's imagination running wild: it was developed with German shipyard Blohm+Voss. With the yard having worked out the compliance elements, the design is ready to build. All it needs now is a client to commission it.
One vessel that did go from dream to reality is Heesen Yachts' 213-foot (65m) Galactica Star. Commissioned by a private client, the yacht is noteworthy for its innovative hull design, which makes it speedy but quiet, efficient, and comfortable, and boasts a swimming platform, sun deck, and helipad. And for his Feadship Venus, the late Steve Jobs chose a designer outside the yachting field: Philippe Starck, who imagined the equally futuristic Blohm+Voss Yacht A. Although the yacht has divided opinion, it's undeniably one of the most eye-catching on the water.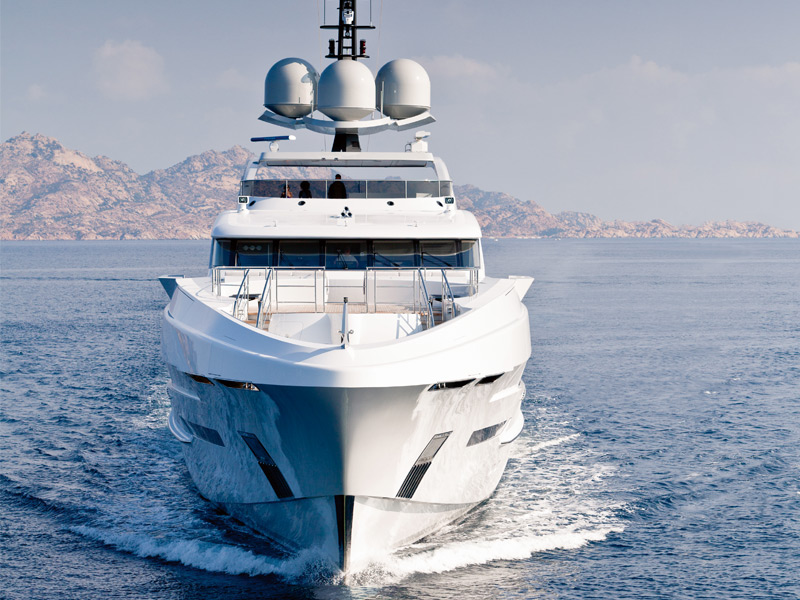 As for how long you'll have to wait for your one-of-a-kind yacht, times vary depending on the size and specification. On average, a custom 196-foot (60m) yacht takes 2.5 years to actually build, but up to five years for the entire process, including design, R&D, and construction. You'll need a lawyer involved, too, to check all the requisite warranties on speed, performance, and damages are properly covered in the contract between yard and owner. "I would always recommend somebody not to sign a contract without consulting a marine lawyer who's experienced in explaining and negotiating such a contract," says Richard Coles, a partner specializing in superyacht law at firm Gateley LLP.
Once your craft is complete, you're ready to sail. Almost. You'll also need crew and a captain. Most brokerage companies offer a crew recruitment and management department, which can arrange registration, insurance, and a home port in which to keep your yacht, as well as ongoing technical, safety, and financial management. Now all you have to do is decide where to go on your maiden voyage.